Good News for Star Wars Fans! You can now choose your side, choose your flavours with Sunshine's limited edition Star Wars branded cream buns this October! 
Sunshine Bakeries has been around since 1930 and is one of the largest bread manufacturers in Singapore and many of us are familiar with this well-loved and award-winning brand.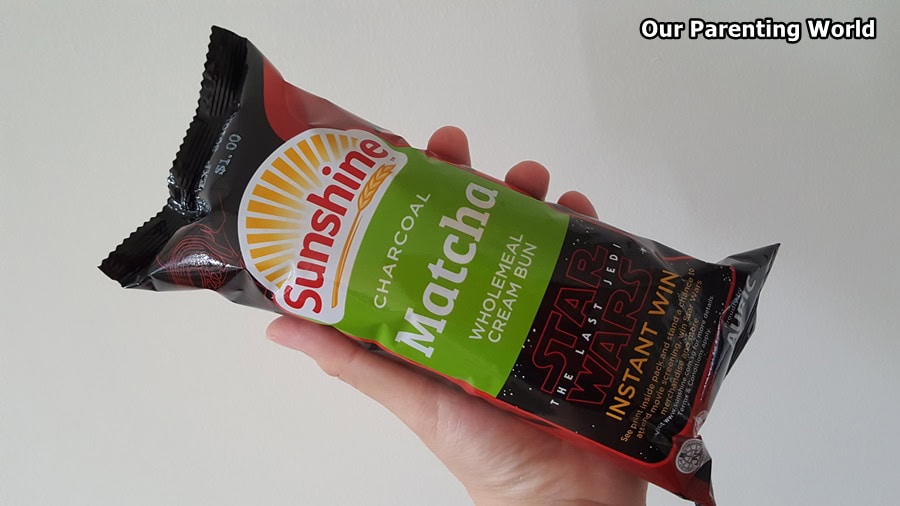 Sunshine has released an exciting range of new charcoal wholemeal cream bun for you to show your support for the galaxy far, far away. Whether you are a Star Wars Fan or not, you will be delighted with Sunshine's range of mouth-watering cream buns.
Hmm … yummy! We simply enjoy the delicious Sunshine's charcoal wholemeal cream buns, the cream is moist, full of flavour and wrapped in soft, fluffy bun. Sunshine's cream buns have higher whole grains content, trans fat free and come with prebiotic to promote healthy digestive system!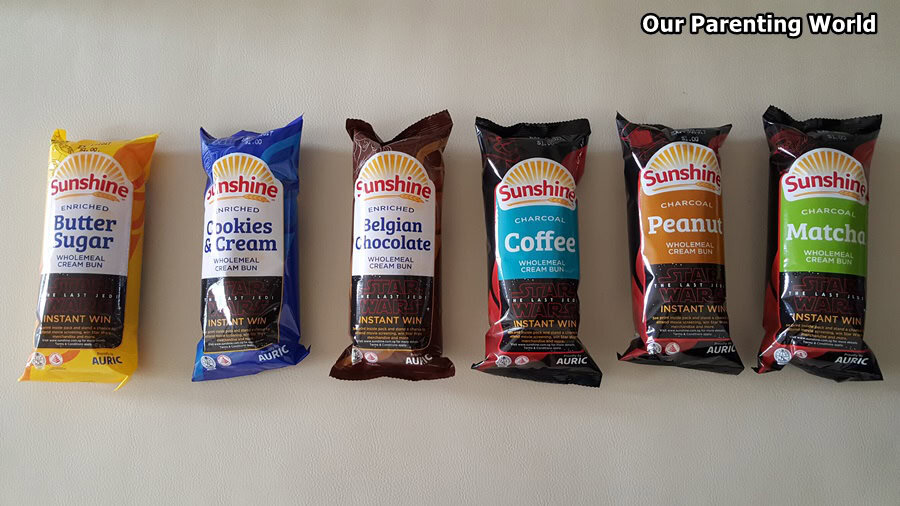 If you are a fan of the dark side, Sunshine offers three exciting and brand-new flavours, Matcha, Peanut and Coffee. For the light side, Sunshine has the ultimate, well-loved Butter Sugar, Cookies & Cream and Belgian Chocolate wholemeal cream buns. 
Show your support and love for either the dark side or light side by purchasing Sunshine's limited edition Star Wars branded cream buns! Not to worry, if you are a passionate light side fan, you can still get your hands on the dark side flavours but hurry, as these limited editions buns will be available till December!

Now you can enjoy your delicious Sunshine cream buns and stand a chance to win Star Wars movie screening, merchandise and shopping vouchers!
Reward yourself while declaring your allegiance
Buy any participating Sunshine wholemeal cream bun and receive a sure-win prize (indicated on the packaging).
– $100 shopping vouchers
– Limited edition Star Wars movie posters,
– Limited edition Star Wars tote bags (worth $20),
– Star Wars sandwich shaper (worth $25.90),
– Star Wars plate set (worth $76.90),
– Star Wars Bluetooth speakers (worth $99.90),
– "Star Wars: The Last Jedi" movie screening tickets,
– 20% discount vouchers from Simply Zakka are up for grabs!
All prizes (except movie screenings) are to be collected at Simply Zakka from 1 Nov 2017 to 31 Mar 2018.
May the force be with you.
For more information on the prizes and how to redeem, please visit http://www.sunshine.com.sg/choose-your-side-win-with-sunshine-bakeries/
For more information on Sunshine Bakeries, please visit the following:
Website: www.sunshine.com.sg
Facebook: www.facebook.com/SunshineBakeries.