Christmas is coming, visit Quayside Isle to dine and experience a magical Christmas with "illuminate by the marina". 
Quayside Isle @ Sentosa Cove is located at the exclusive Sentosa Cove and facing a panoramic waterfront view, a perfect place to chill and dine with your family and friends away from the hustle and bustle of the city.
Our Parenting World – OPW Media team recently visited Greenwood Fish Market (#01-04/05) and Sabio by the Sea, Tapas Bar & Grill (#01-02) to try out its dishes. If you like to indulge in seafood, Greenwood Fish Market is the place to visit as it is well-known to serve a wide variety of fresh seasonal fish, shellfish, live Maine lobsters and even Dungenese crabs. We were introduced to its Cold Seafood Platter and Smoked Platter.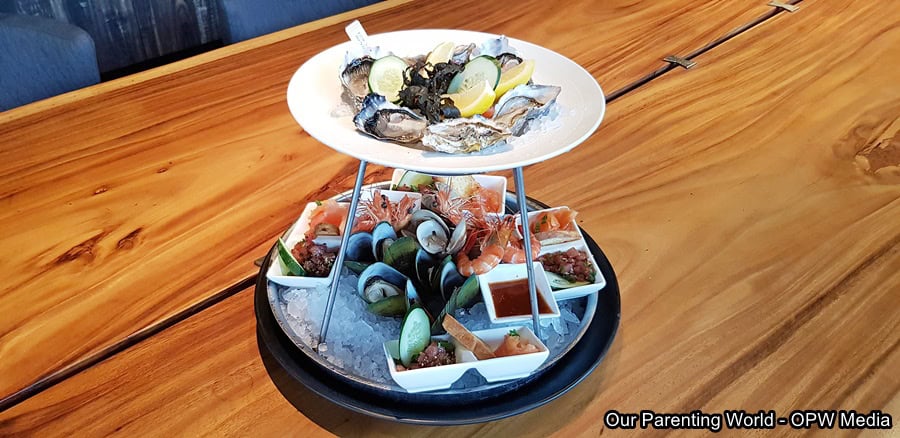 This is a sumptuous platter of fresh seafood that features the best of Greenwood Fish Market's regular items. It is a great platter to share with your family and friends consisting of steamed 1/2 Boston Lobster, Marinated Yellow Fin Tuna with Furikage, freshly shucked Oysters, New Zealand Green-Lipped Mussels & Littleneck Clams, Cooked Live Tiger Prawns and its very own In-House Applewood Cold Smoked Salmon.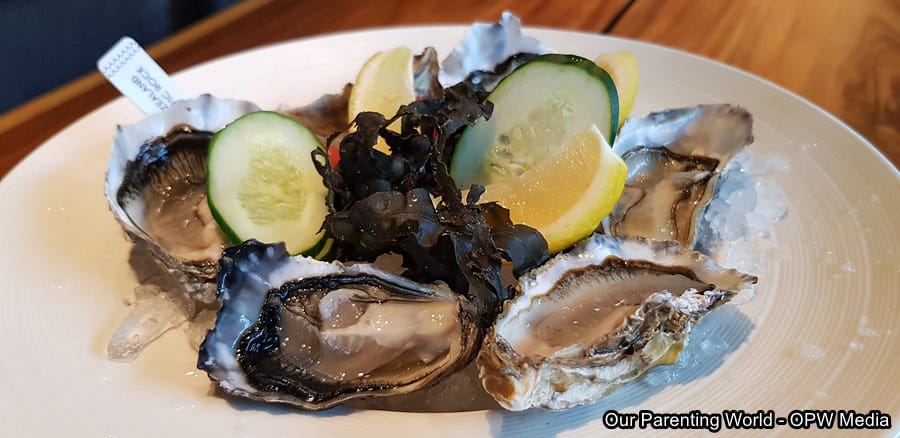 The top tier is filled with freshly shucked Oysters.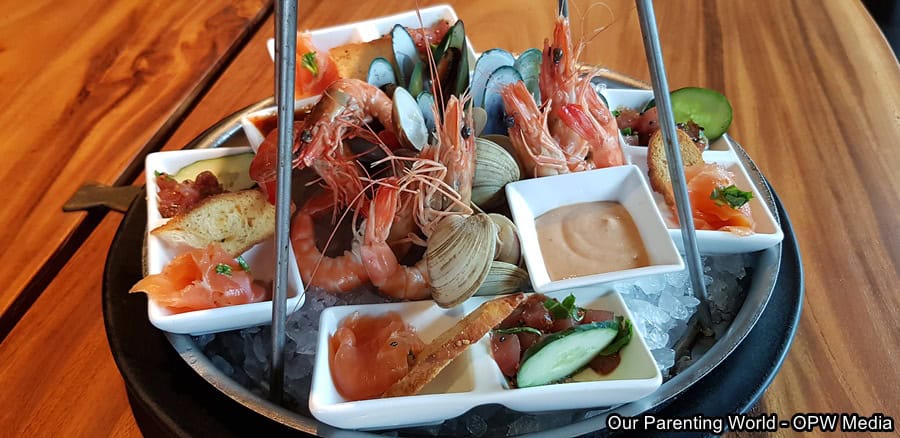 The rest of the items will be placed on the second tier.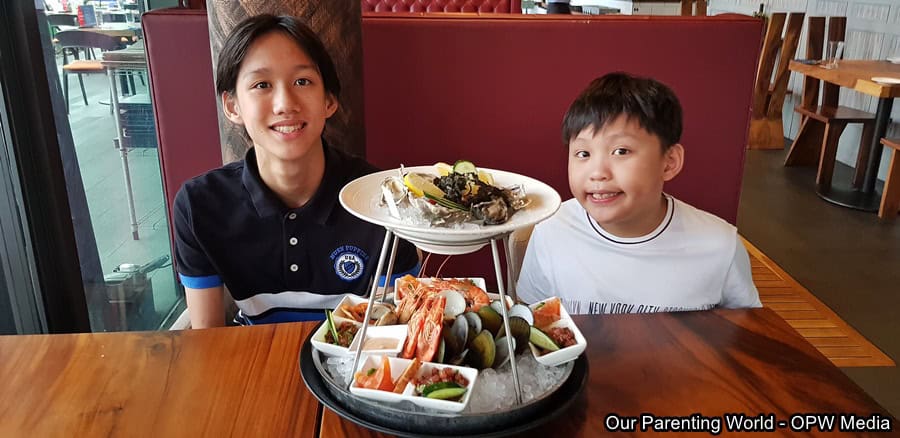 If you are a seafood lover, you definitely have to try this Cold Seafood Platter that combines the very best of fresh seafood that will satisfy your cravings! Cold Seafood Platter is at $99, serves 2 as a main course or 3 to 4 as an appetizer.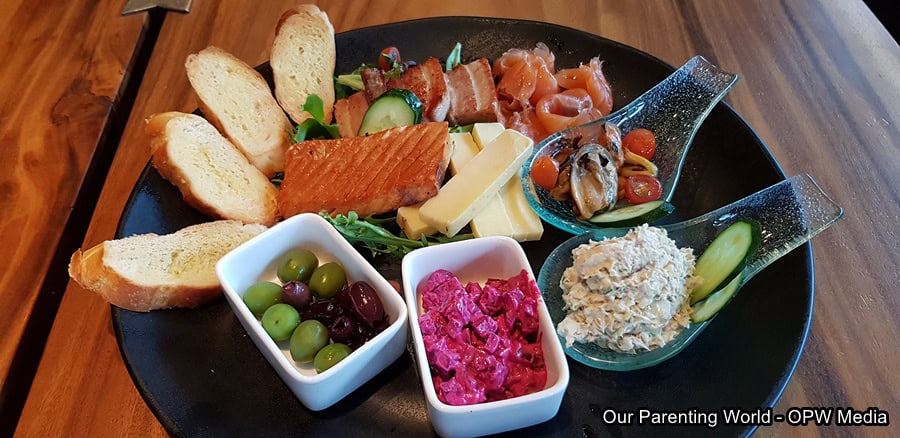 Smoked Platter is an excellent combination of In-House Cold Smoked Salmon, Hot Smoked Mackerel Dip, Homemade Smoked Bacon, White Onions, Beet & French Bean Slaw, Mixed Olives & Smoked Cheddar served with Bread. Smoked Platter is at $69.00, great for sharing for 2-3 as an appetizer.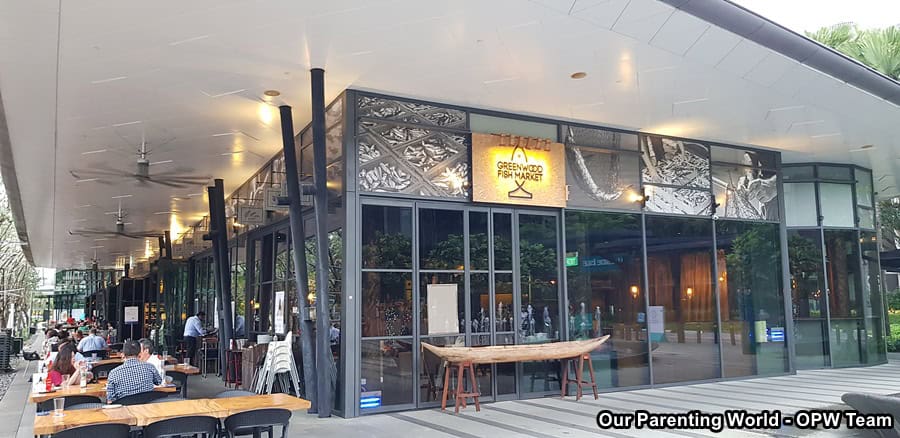 This festive season, enjoy dining at Greenwood Fish Market and indulge in its freshest seafood and delicacies. Greenwood Fish Market also offers an exclusive takeaway menu from 1st to 31st December that includes limited-time festive specials such as ready-to-eat platters, pre-prepped seafood/meat and even live oysters. 
Greenwood Fish Market at Quayside Isle @ Sentosa Cove (#01-04/05) Tel: 6262 0450 
To find out more, please visit its website at https://www.greenwoodfishmarket.com/quayside/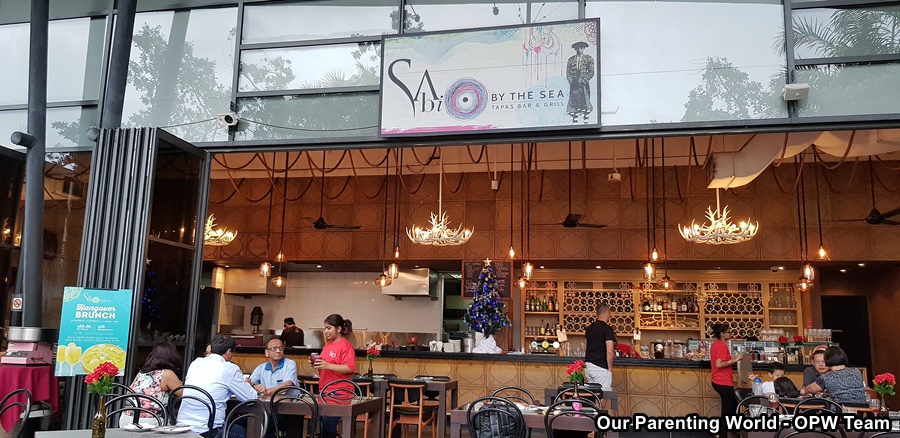 Next up, we visited Sabio by the Sea, Tapas Bar & Grill, this is the place to indulge in a tempting selection of authentic Spanish sharing tapas.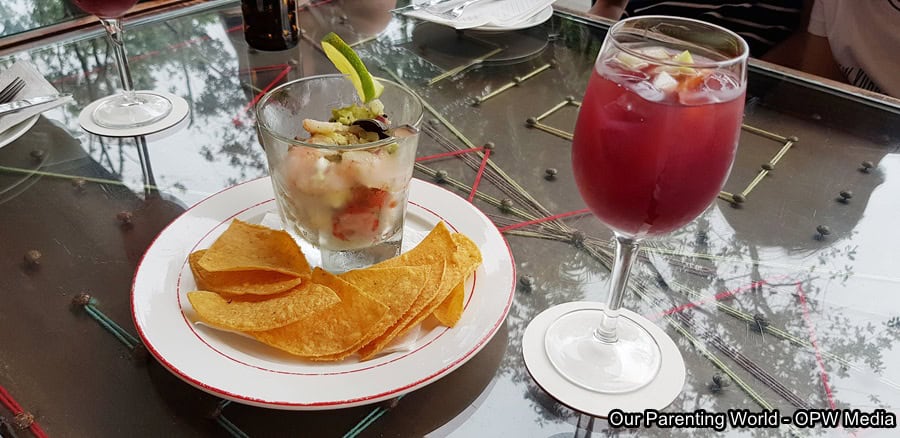 Ceviche de Gambas consists of Tiger Prawns Ceviche served with Corn Tortilla Chips. This is a delightful appetizer with fresh tiger prawns served with crispy tortilla chips which you can choose to eat it on its own or eat it with the tortilla chips.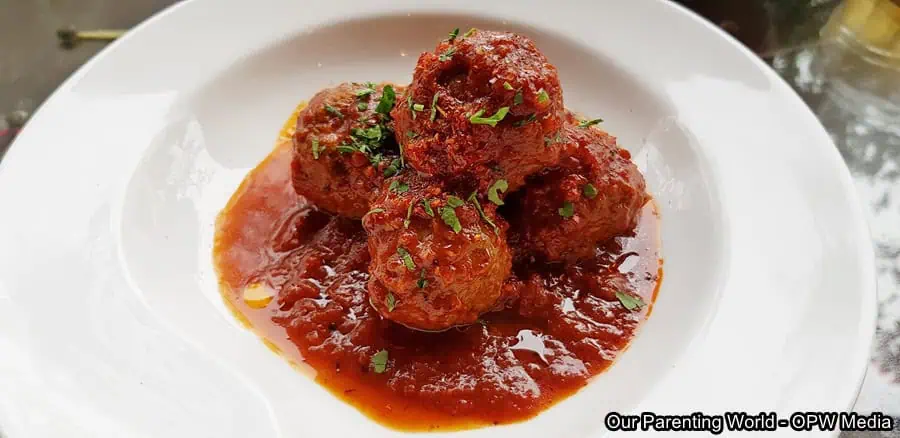 Albondigas en Salsa Espanola con Tomate is a dish consisting of Beef Meatballs in Spicy Tomato Sauce which is one of Sabio's well-known dishes. The meatballs are juicy and so full of flavour with the extra kick from the spicy tomato.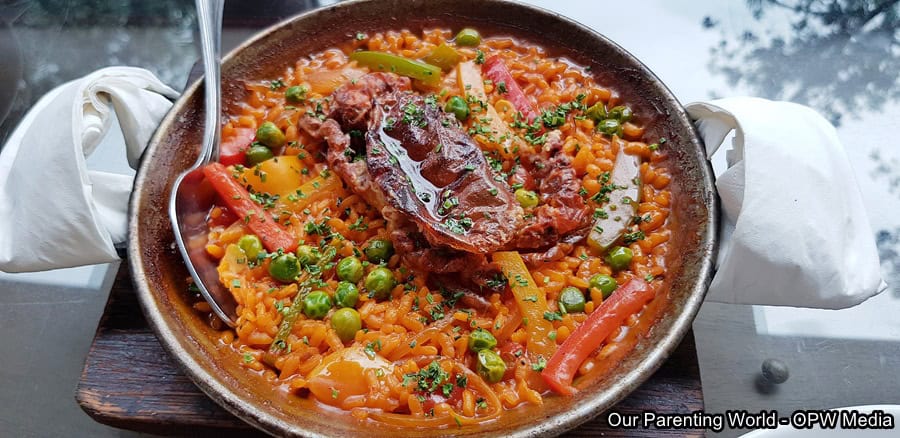 From 1st to 31st December, get a soft-shell crab Paella on the house with a minimum order of 5 hot Tapas. 
This coming Christmas from 24 to 25 December, stuff yourself with a 3-hour free-flow tapas buffet, along with a giant Paella and kid's corner at $68 per person for dinner on Christmas Eve as well as for brunch and dinner on Christmas Day.
Top up an additional $48 per person for 3-hour free-flow Cava (Spanish wine), Sangria and beer. 
Sabio by the Sea, Tapas Bar & Grill at Quayside Isle @ Sentosa Cove (#01-02) Tel: 6690 7568
To find out more, please visit its website at http://www.dhm.com.sg/sabio/
Festive Deals and Promotions
A party is incomplete without some delectable food and beverages! Treat your senses to a wide variety of exclusive festive offerings for a belly-fulfilling Christmas. Do check out the other Christmas dining places and its promotions at Quayside Isle @ Sentosa at https://www.quaysideisle.com/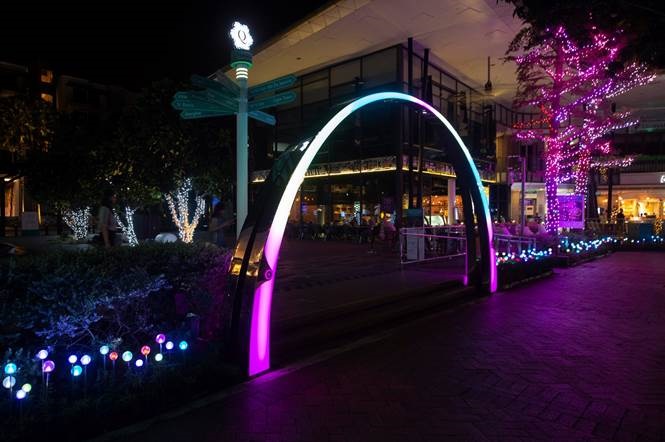 In addition, soak in the Christmas atmosphere at Quayside Isle @ Sentosa Cove get ready to have the most indulgent time at Quayside Isle @ Sentosa Cove this Christmas with the debut of 'illuminate by the marina', a magical light installation with an interactive light arch, from now through to the New Year! Soak in the Christmas atmosphere with the joyous music and spread festive illuminating joy with your loved ones at the marina-front feature.
1. "illuminate by the marina" – Light Installation and Interactive Arch
Surrounded by breathtaking views of the vast sea, Quayside Isle was inspired to create an underwater garden with different elements within the ambient light installation depicting a reimagination of the beautiful marine life. Be amazed by the halo rings on the trees being playful jellyfishes and the garden bulbs representing colourful corals in the ocean. Interact with the decorative arch, a creative interpretation of an underwater rainbow, at the main entrance using the "Touch Me" discs for a colourful illuminated Christmas by the marina.
The ambient light installation, complemented by joyous festive music, presents a brand new photogenic and unique dining experience for photo enthusiasts, foodies, couples and families to celebrate the most wonderful time of the year!
Time: Daily from 7PM – 9PM
2. Christmas Activities
Bouncy Festive Fun by Ultimate
Jump for joy this holiday season with 3 exciting inflatables decorated with LED lights as well as illuminated inflatable decorations at the Fountain Plaza that will complement your Christmas celebrations at Quayside Isle! Choose the Bounce Express for an inflatable train ride or Mini Ninja for an obstacle challenge course. Take part in a Mini Discovery and immerse yourself in a world of fun and interactive elements! Everyone of all ages are welcome to join in the fun.
Date: From 16 November – 30 December 2018 (Every Friday, Saturday and Sunday)
Time: 5PM – 9PM (Fridays and Eve of PHs)
11AM – 9PM (Weekends and PHs)
Admission charges applies.
3. Groove by the Marina
There will also be live music performances, so you can belt out to your favourite Christmas tunes for the ultimate Christmas experience by the marina!
Date: 29 December 2018
Time: 6.30PM – 8.30PM
Come on down to Quayside Isle to celebrate Christmas! For more information, please visit www.quaysideisle.com.