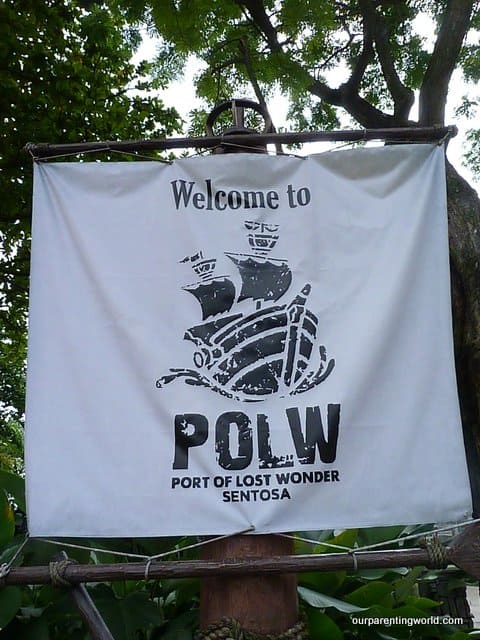 Our Parenting World, Gor Gor and Di Di were at Port of Lost Wonder Sentosa, one of our favourite places to celebrate early Christmas.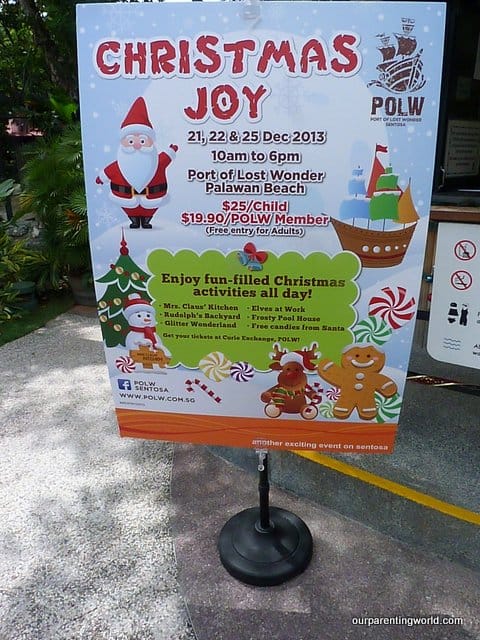 There are lots of activities going on at Sentosa and Port of Lost Wonder has arranged a series of full-filled Christmas activities the whole day for its visitors.
Let Gor Gor and Di Di show you around and what Port of Lost Wonder has to offer: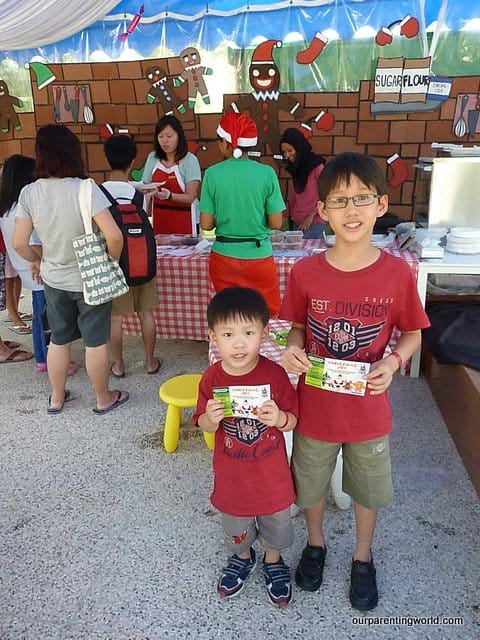 We were at Mrs Claus' Kitchen to make our own gingerbread man cookies and Christmas Punch. Mrs Claus' Kitchen is one of the activities booths at Port of Lost Wonder and at each booth, the friendly "elves" staff will stamp the coupon card that we were holding in the picture to indicate that we have done the activity. The friendly "elves" will also be around to provide help and guidance to the children. 
Let's start making our gingerbread man cookies, first we were given a piece of dough and we were taught to use the mould to form the shape.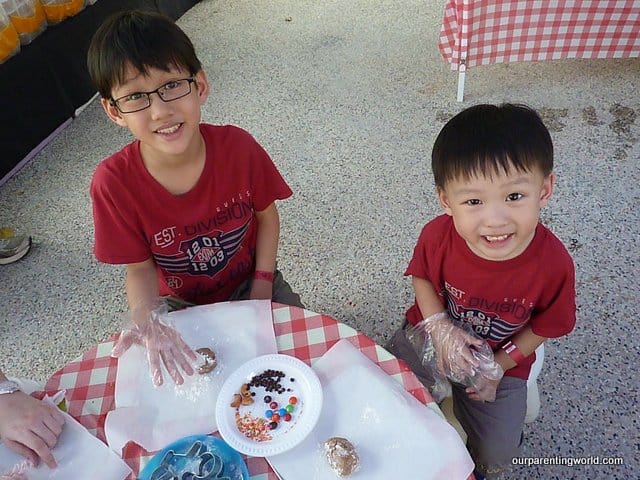 We were also given ingredients to decorate our gingerbread man.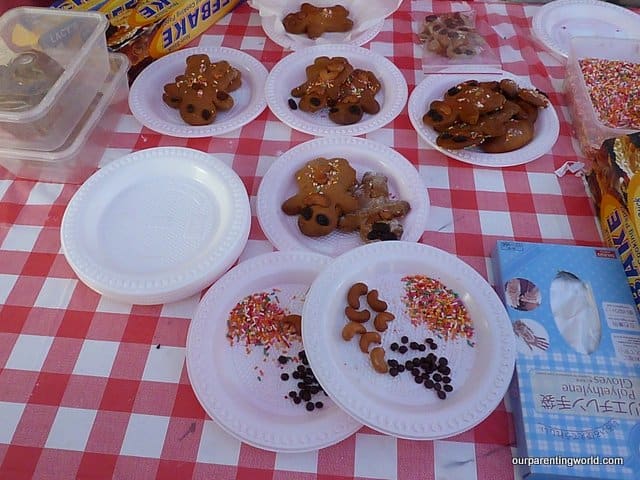 This is how our gingerbread man cookies will look like after we have completed it. After completion, we will send our cookies for baking and come back later to collect it.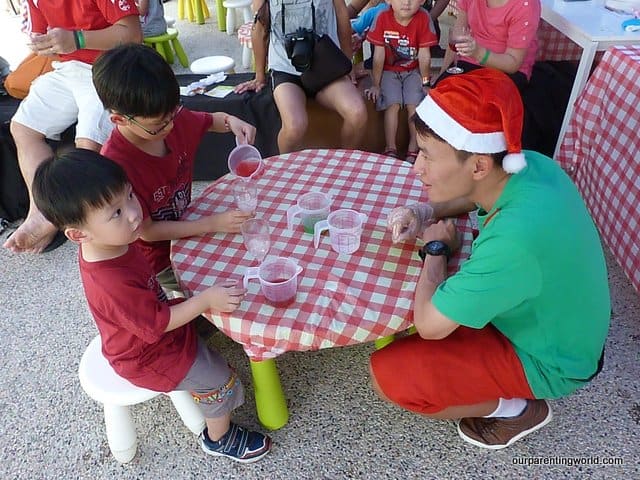 Next, we moved on to make our own Christmas Punch with guidance by the friendly "elf".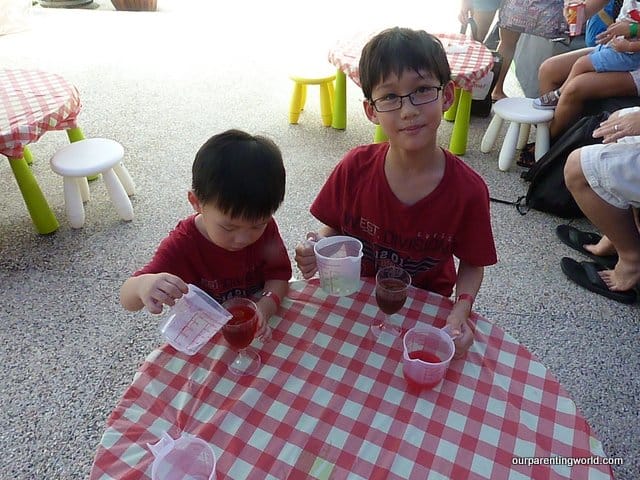 Gor Gor and Di Di busy making their own concoction. 
Ta-Da! We have finished making our Christmas Punch, you want to try?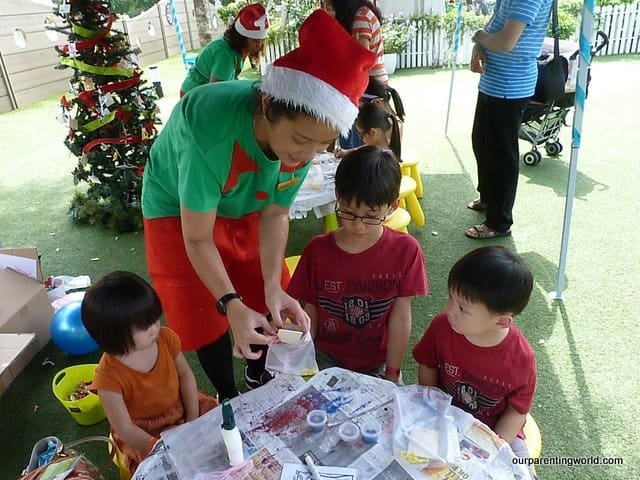 We were at Elves at Work where we were taught to make our own trinkets. You can use it to hang at the Christmas trees or anywhere that you like.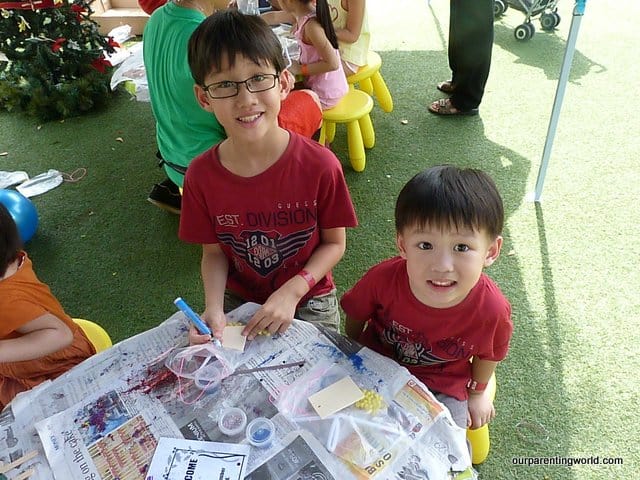 Gor Gor and Di Di started to work on their Christmas Trinkets.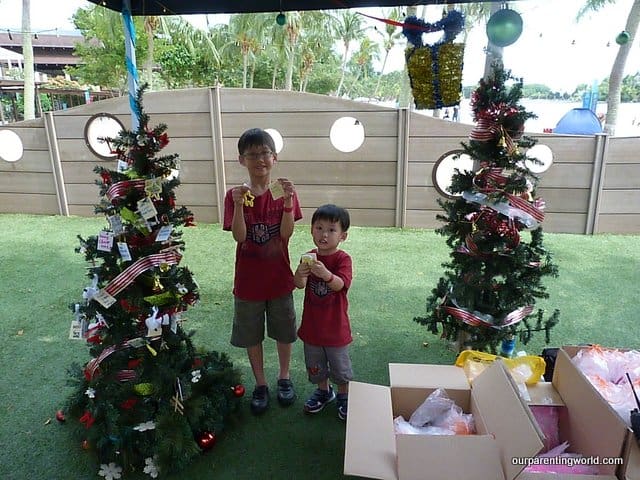 We have completed it and we were going to hang it at the Christmas trees. We also wrote our Christmas wishes on the trinkets that we made. Can you guess what are our wishes? Hee hee  …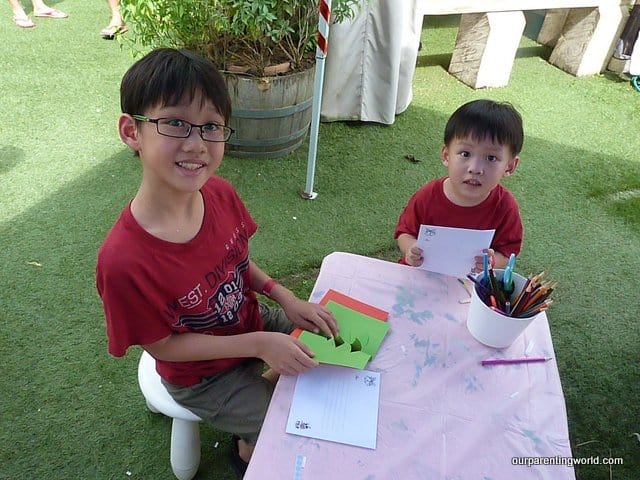 We were at the Rudolph's Backyard to work on making our own Christmas cards. 
The friendly "elf" is always around to guide and help us at each activity booth. We were taught how to make and decorate our Christmas cards.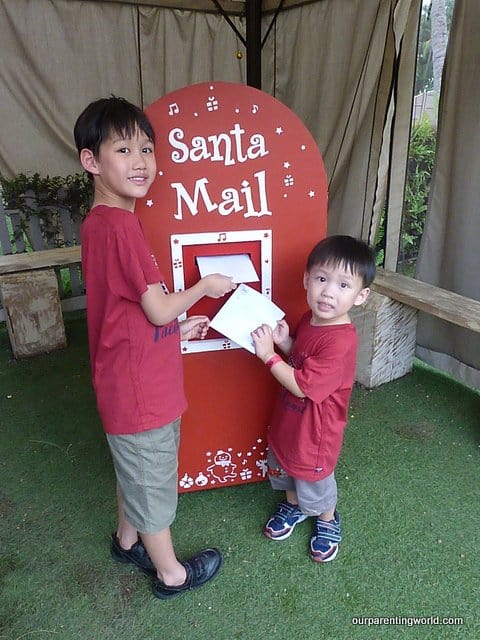 We were ready to send our Christmas cards. Have you received our Christmas cards send with Lots of Love and Best Wishes by Gor Gor and Di Di?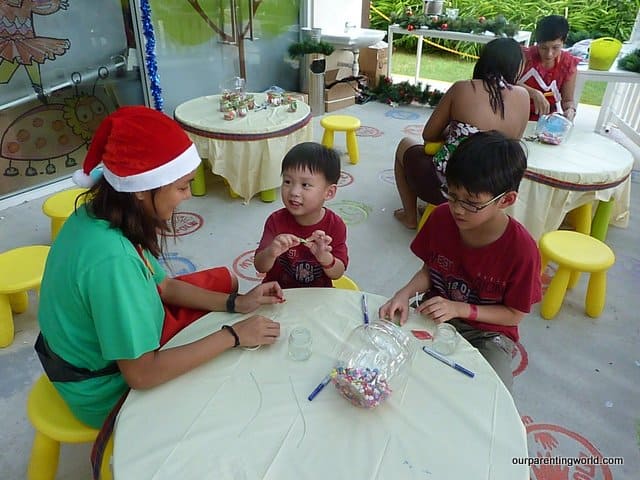 We were at Glitter Wonderland to make our own candles-in-a-jar.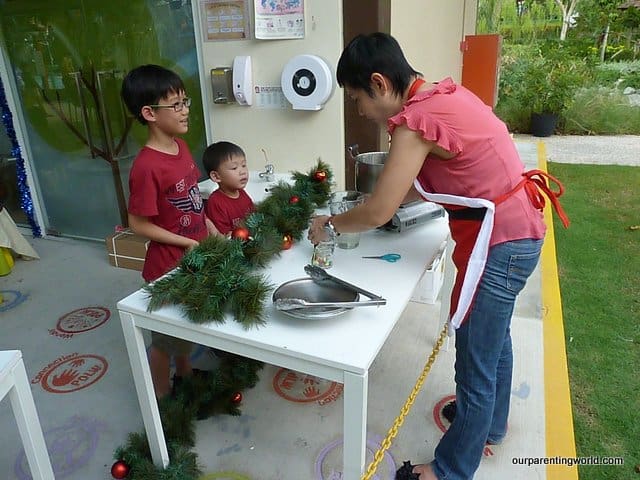 Gor Gor and Di Di listened intentively how to make the gel and poured it into the container to complete the process. 
We need to wait for the gel to set and collect our Candles-in-a-jar later. In the meantime, we moved to our next station.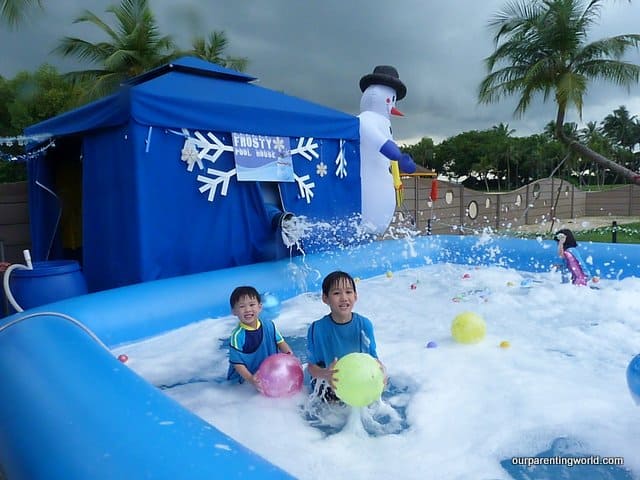 Gor Gor and Di Di having fun at the Frosty Pool House activity station. They were excited to join in the Bubble Party.
Di Di always love to play the water gun.
Our Parenting World, Gor Gor and Di Di would like to thank the kind and lovely organisers and dedicated staff at Port of Lost Wonder Sentosa for inviting us. We all had a fabulous time!
Port of Lost Wonder is celebrating and spreading the Christmas Joy from 21, 22 and 25 December 2013 from 10am to 6pm. Please click HERE for more information.