Christmas is coming soon! Celebrate this joyous festive season at Frasers Centrepoint Mall, look forward to the mall's newly launched Christmas Made Perfect, where shoppers can experience and enjoy a series of fun-filled activities, workshops, international acts and giveaways!
Here are some of the highlights that shoppers can look forward to bring their families and friends to celebrate Christmas at Frasers Centrepoint Mall:
Alice in Wonderland: A Musical for the Family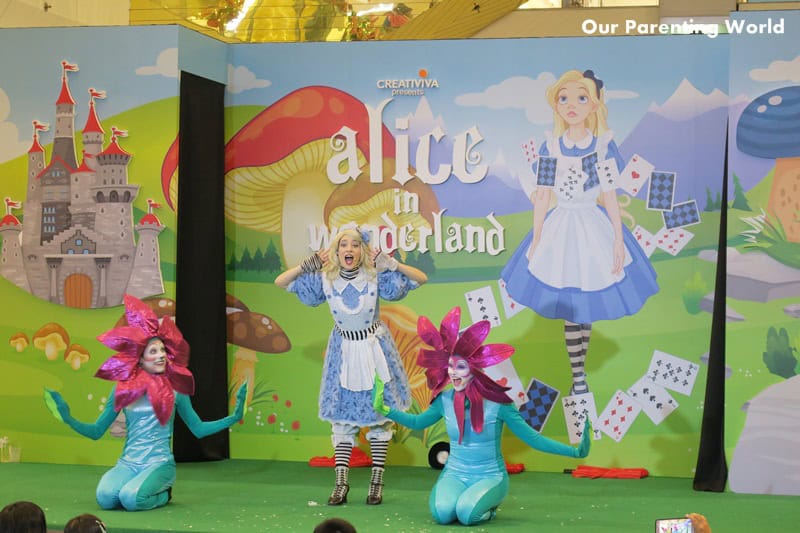 Our Parenting World team has the opportunity to catch this delightful musical "Alice in Wonderland". We have watched and covered numerous malls shows in Singapore and this broadway-style musical is certainly one of the best that we have seen!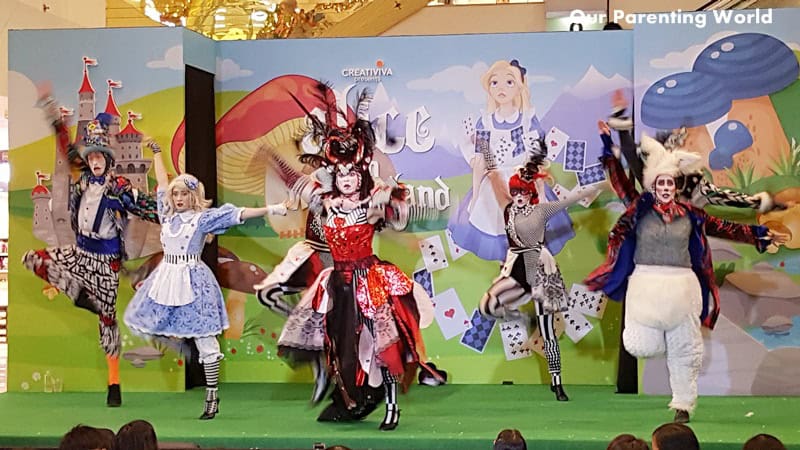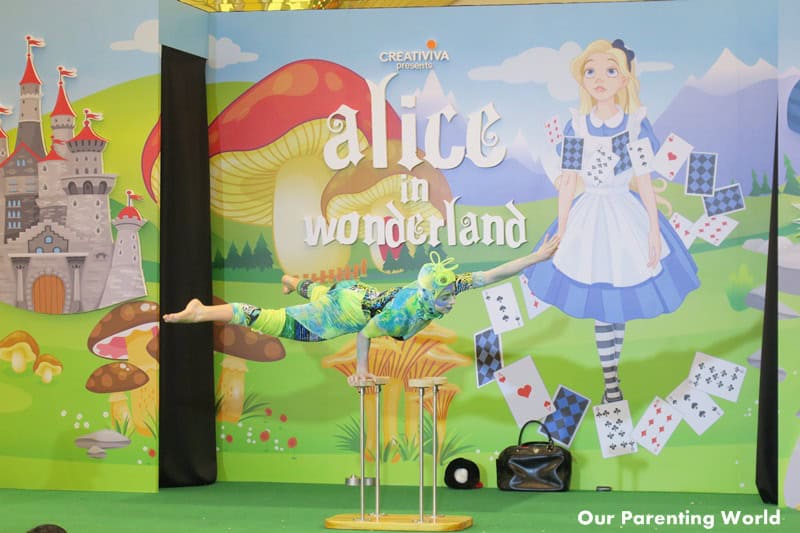 This spectacular show has all the elements that include singing, dancing, magic and even circus acts performed by an international cast. We really enjoy the show, the kids are so fascinated with the colourful costumes, catchy songs and lively dances!
Come down to Centrepoint Mall and don't miss this musical showing from 11 to 20 November. 
Alice in Wonderland: The Musical 
The Centrepoint, Main Atrium
11 to 20 November 2016 
Show 1
1pm – 1.30pm : Parade in Costumes
1.30pm – 2.10pm : Stage Show
2.10pm – 2.40pm : Meet & Greet
Show 2
6pm – 6.30pm: Parade in Costume
6.30pm – 7.10pm : Stage Show
7.10pm – 7.40pm : Meet & Greet 
Centrepoint's Christmas Clockwork Kitchen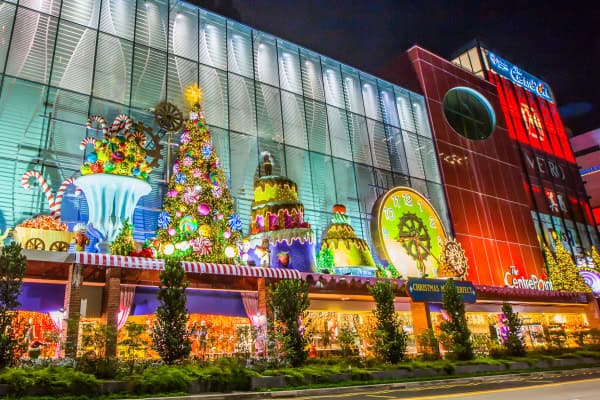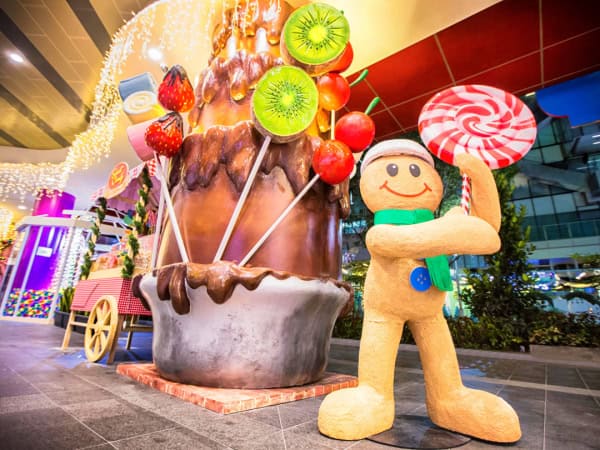 Images credit: Frasers Centrepoint Mall
Take lots of pictures with Centrepoint's beautiful and spectacular display of its Christmas Clockwork Kitchen located at the front of the mall which features huge Gingerbread Men surrounded with colourful and yummy treats like ice-cream sundaes with giant candies and delicious puddings. Centrepoint is up for Orchard Road's annual best dressed building competition with its Christmas Clockwork Kitchen concept, to find out more and vote for Centrepoint, please click HERE.
Here are some of the Christmas activities happening at various malls: 
Christmas Fun and Discovery with Hi-5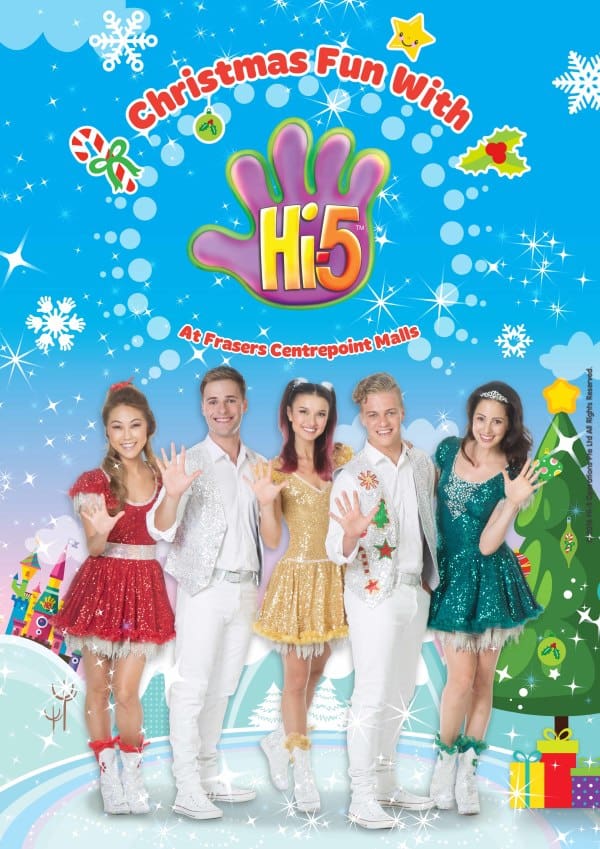 Fans of Hi-5!
The award-winning children's musical group from Australia will be in Singapore together with their talking puppet mascots, Chatter Box and Jup Jup to present its catchy tunes, energetic dance moves and delightful stories. Children aged between two and eight years can look forward to a vibrant mix of investigations, imagination and adventure.
Christmas Fun with Hi-5
Causeway Point, Changi City Point, Eastpoint Mall,
Northpoint, Waterway Point and YewTee Point
17 to 27 November 2016 
Play It Forward Finale
Causeway Point will be hosting the last stop of Singapore's Largest Charity Ball Pool Event, which was launched last Christmas. Having made its rounds at Northpoint, YewTee Point, Waterway Point and Eastpoint Mall this year, Play It Forward returns to Causeway Point from 5 to 11 December, 11am to 9pm.
Participants of all ages get 15 minutes of play in the giant ball pool filled with 100,000 colourful balls with a minimum S$5 donation. Since the first round in December 2015, Play It Forward has seen over 9,500 participants and raised more than S$100,000 to date. Frasers Centrepoint Malls will present the final cheque to the Community Chest on 9 December 2016. 
A DIY Christmas with the Family
Drum up excitement for the family with fun DIY activities this season. Parents and children can attend workshops at Waterway Point to build, decorate and bring home their own mini Christmas Tree.
Shoppers with a sweet tooth and an eye for details get a chance to decorate their own cupcakes at Changi City Point, and receive valuable tips from experts at Twelve Cupcakes. Similar dessert decoration workshops will be held at Causeway Point and YewTee Point, where shoppers can choose from a wide range of delectable canvas such as cupcakes, donuts, cookies, candy and Gingerbread Man.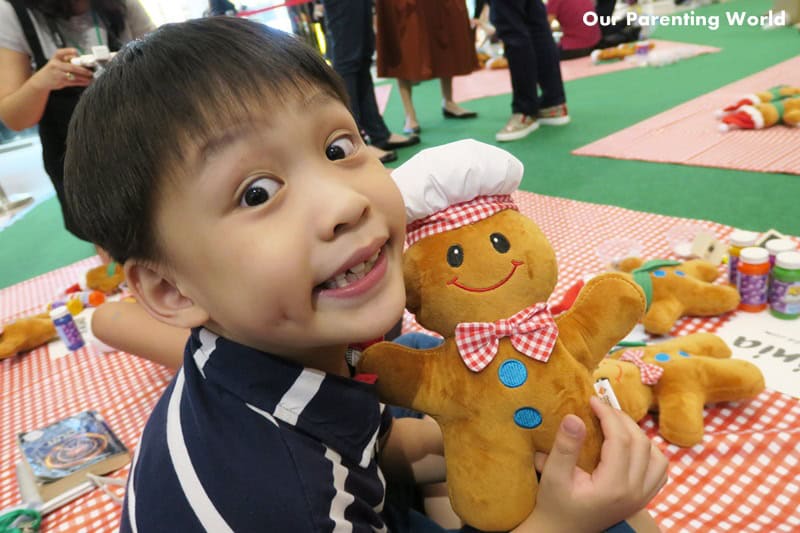 Want to get your hands on these adorable Gingerbread Man plushies? There are two designs available.
Received an exclusive Gingerbread Man plushie when you spend $50 at Bedok Point, $80 at Anchorpoint, China Square Central, Robertson Walk, Valley Point and YewTee Point or $120 at Causeway Point, Changi City Point, Eastpoint Mall, Northpoint, The Centrepoint and Waterway Point.
That's more! Besides Gingerbread Man plushies, 20" cabin luggage, and cruise holidays are up for grabs this festive season at Frasers Centrepoint Malls. Frasers Rewards members can also enjoy a S$10 rebate when they shop with their Citi Credit Cards. 
Check out the new, really COOL time-lapse video of the Christmas Décor coming to life at The Centrepoint! It was taken over a total of 8 nights, with their videographers camping around the mall till dawn every day. 
Vote for The Centrepoint as "Best Dressed Building" on Orchard Road!
To find out more on the lists of activities and events planned for the Christmas season across all the malls, please click HERE.