Christmas is round the corner!
Orchard Road Business Association (ORBA) launched its annual Christmas on A Great Street on Saturday, 12 November 2016. Christmas on A Great Street is into its 8th year supported under the Singapore Tourism Board's Leisure Events Fund. The Main Sponsor is Hitachi Asia Ltd and the Official Card is Mastercard® .
His Excellency President Tony Tan Keng Yam officiated the Light-Up Ceremony at Ngee Ann City Civic Plaza.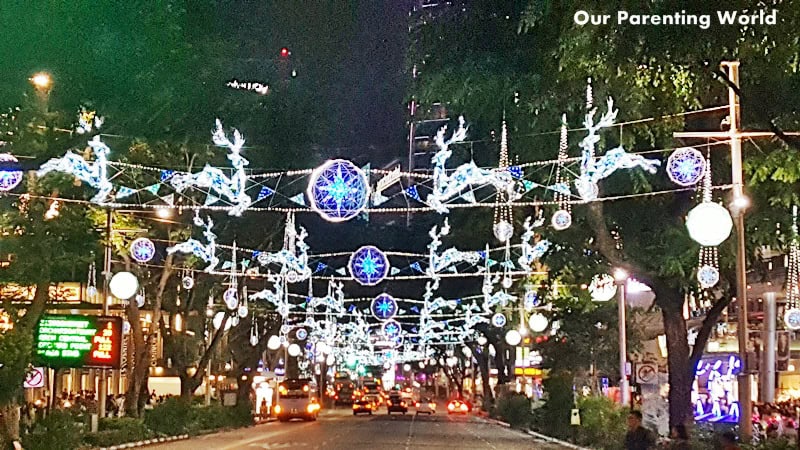 This Christmas season from Saturday, 12 November 2016 to Monday, 2 January 2017, visitors can look forward to view and admire the beautiful, dazzling and enchanting lights of blue, turquoise and sapphire covering the entire Orchard Road over 2.88 kilometres from Tanglin Mall to Plaza Singapura. 
The theme for this year is "Spread the Joy", it aims to encourage visitors and Singaporeans to spread joy in as many ways as possible. Orchard Road is transformed into a Christmas spectacle for everyone to indulge in the magic of the festive season with glowing reindeer and shimmering stars that will take the center-stage on arches, overhangs, trees and sidewalks.
It will be a truly wonderful and magical experiences for everyone!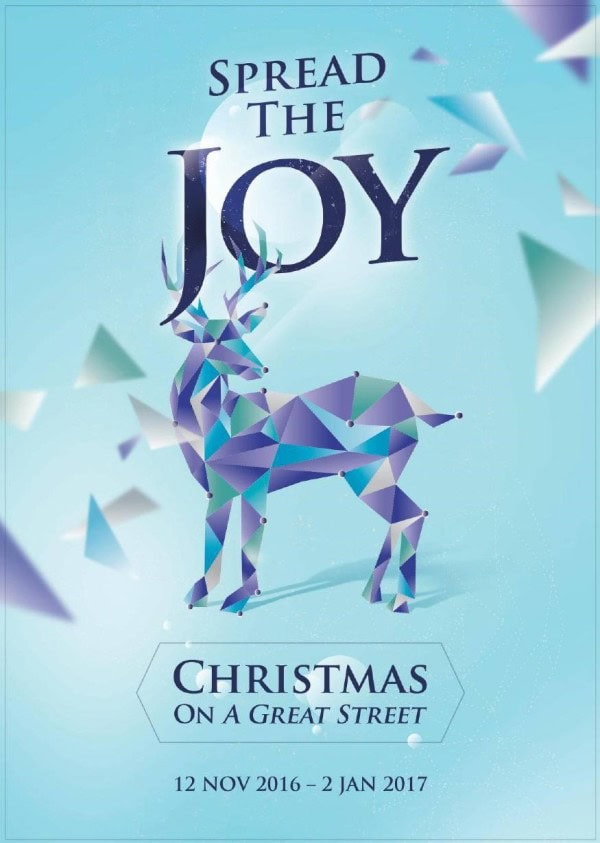 Here's a list of some of the activities that you can look forward to participate when you visit Orchard Road. 
Best Dressed Building Contest 2016
Christmas on A Great Street is never complete without the visual feast of the buildings decked out in the spirit of the season. The Best Dressed Building Contest takes place from Saturday 12 Nov – Sunday 27 Nov 2016. Buildings along Orchard Road will be jousting for the Voters' Choice Award as well as the Judges' Choice Award.
The public can vote for their favourite building on the OneOrchard mobile app and Orchard Road Facebook Page. Voters for the winner of the Voters' Choice Award stand a chance at being one of 15 lucky voters to win up to S$200 worth of shopping vouchers each in a lucky draw!
The participating buildings are:
1. Forum The Shopping Mall
2. ION Orchard
3. Orchard Central
4. orchardgateway
5. Paragon
6. Plaza Singapura
7. Tanglin Mall
8. TANGS at Tang Plaza
9. The Centrepoint
10. Wheelock Place
Christmas Light-Up Period
The Light-Up Period takes place at the following times of the day:
6:30pm – 6:00am on Christmas Eve and New Year's Eve;
6:30pm – 2:00am on Fridays and Saturdays; and

Except as stated above, 6:30pm – 12:00 midnight on Mondays to Thursdays and on Sundays.
Social Media Contest
ORBA will be holding a social media contest from Saturday 12 Nov 2016 – Monday 2 Jan 2017.
How to participate:
1. Follow Orchard Road Facebook Page – https://www.facebook.com/orchardroad.sg
2. Take a creative photo in Orchard Road
3. Post the photo on Facebook with a caption on what "Spread The Joy" means to you
4. Include hashtag #OrchardRdXmas
5. Participants may submit multiple posts
6. Two winners will walk away with prizes up to $250 each
#OrchardRdXmas
Visitors to Orchard Road are also encouraged to use the hashtag, #OrchardRdXmas, as they capture their moments of joy at this year's celebrations.
For more information on the activities at Orchard Road, please click HERE.