Circus 1903 will bring you back to The Golden Age of the Circus where you can experience the traditional circus at its best! Be part of the action of the authentic, vintage and excellent circus performances by the producers of the biggest selling magic show in the world, The Illusionists and award-winning puppeteers of War Horse!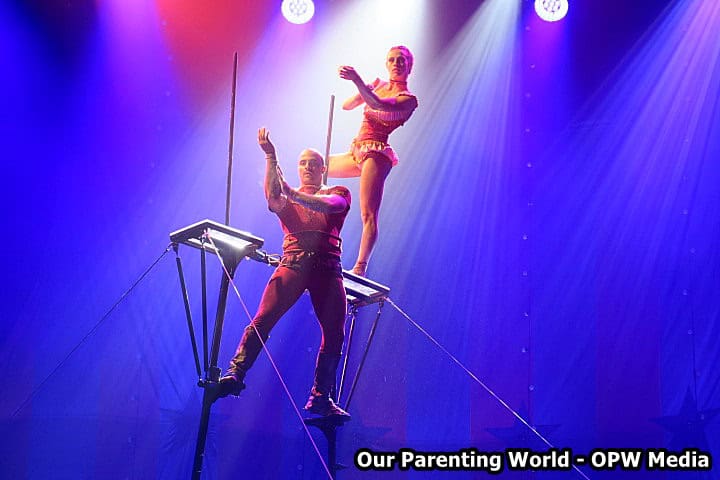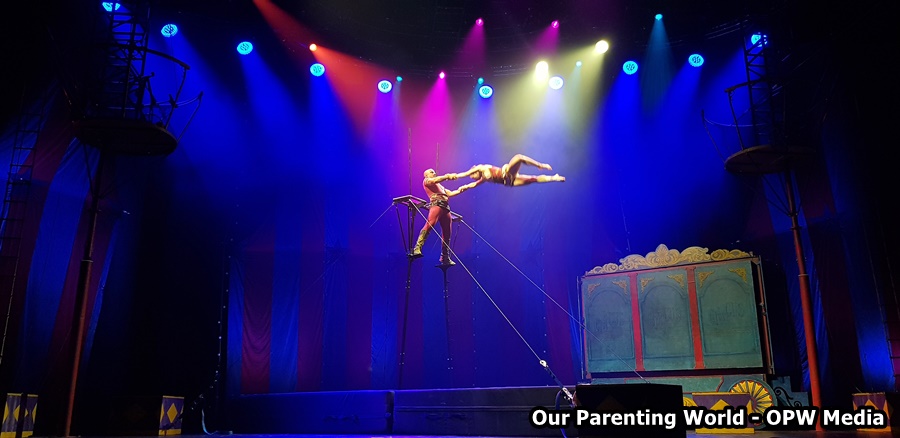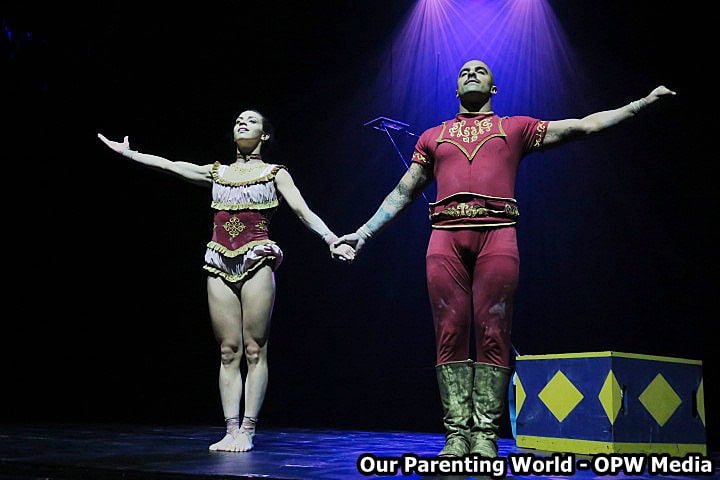 It is an unique, exciting circus performance with interesting new twist and plus no live animals in Circus 1903. Audience can expect to watch thrilling and death-defying acts like performing on high-wire, knife-throwers, bicycle wheel of death and many more that will keep you to the edge of your seat throughout the show. 
The above act is Russian Cradle performed brilliantly by Marcella Collares de Queiroz Ribeir & Olavo Rocha Muniz. This act requires a high degree of co-operation, concentration and precise timing between the 2 performers. 
We watched in awe as Marcella Collares was thrown into the air and performed a series of difficult and stunning high-flying somersaults! Olavo did a wonderful job in catching and propelling Marcella into the air with precise timing especially the part where Marcella blindfolded herself to do the stunts. The 2 performers shown such good rapport and demonstrated a high degree of trust to do this jaw-dropping stunt.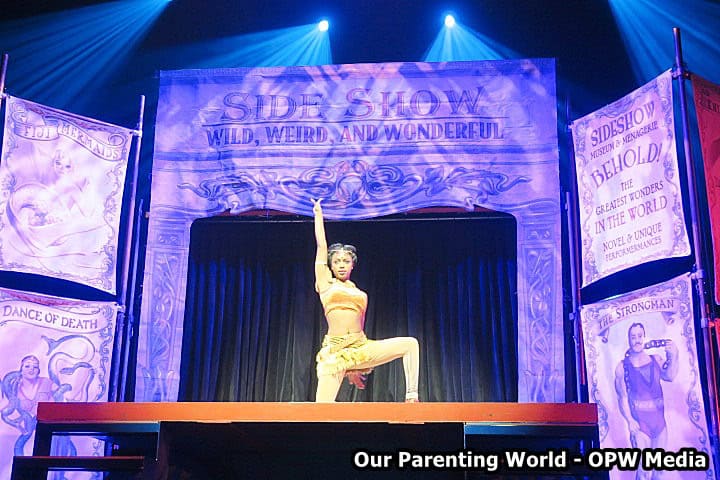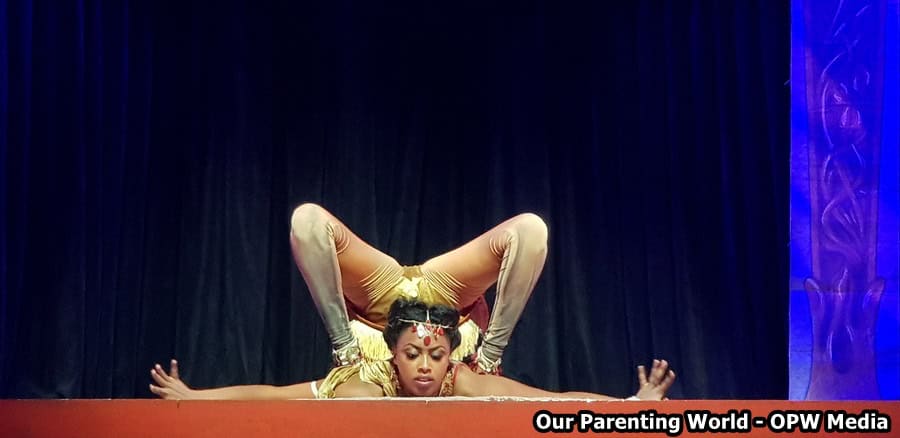 Contortion by Senayt Asefa Amare, we are so amazed with the flexibility of Senayt to manoeuvre her body into a series of movements and remarkable positions. She executes each difficult movement with such style and beauty, that is really impressive!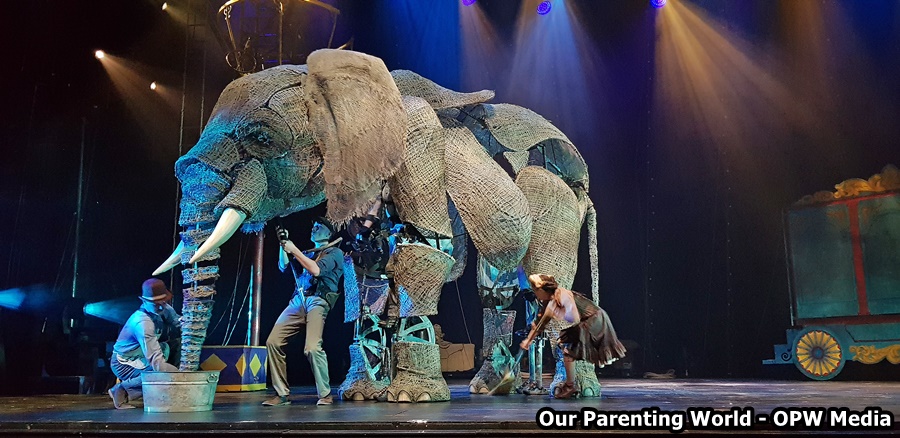 Here's come the Elephant!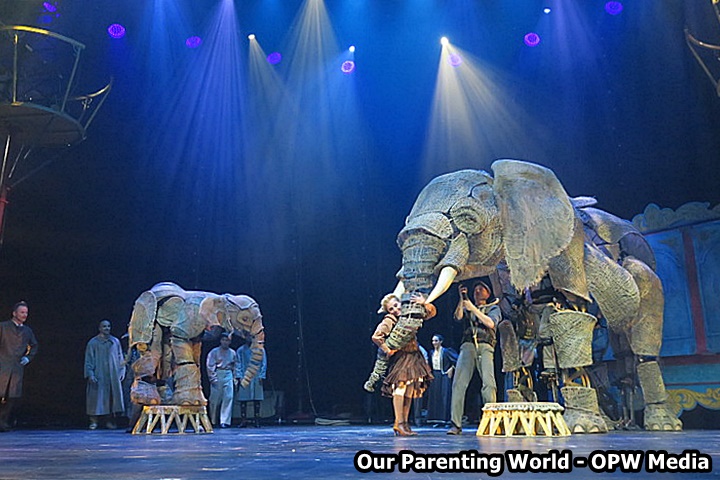 This one of the highlights of the show, Elephant Training with Queenie, Peanut and cast. Join Mummy Elephant Queenie and Baby Elephant Peanut in their circus training, see how the cheeky baby elephant learn new tricks just in time with the help of its mother to raise the grand circus tent.
Audience loves the elephants and the cast manage to mimic the movements of elephants that make these puppets look so life-like. This must be one of the largest puppets that we have seen on stage!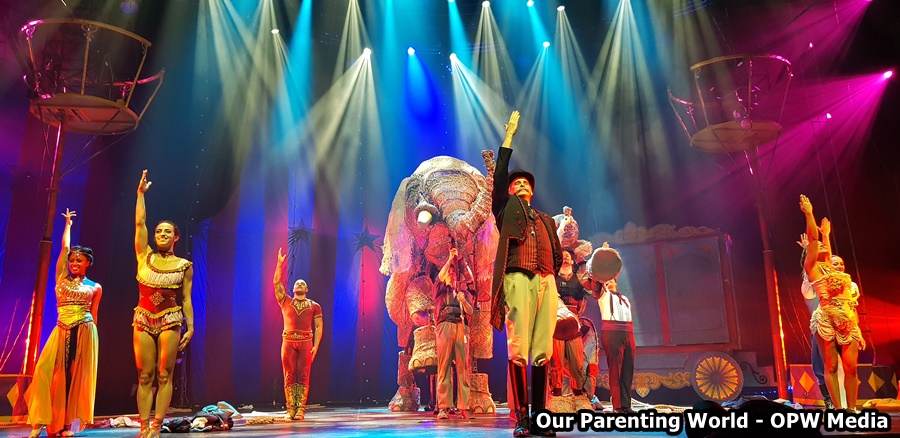 Watch Mastercard Theatre being transformed into a colourful circus act and catch the highly entertaining, impressive daredevil and thrilling performances that audience will enjoy from a circus. Don't miss Circus 1903 and see the largest performing African elephants being brought to life on stage!
This is one great circus show that is suitable for everyone and the whole family to watch and have a fun time together, don't miss it!
CIRCUS 1903: The Golden Age of Circus
Show Dates and Time:
Wednesday, 18 April – Sunday, 29 April 2018
Tuesday – Friday: 7.30pm
Saturday: 11am, 3pm & 7pm
Sunday: 11am & 3pm
Venue:
Sands Theatre at Marina Bay Sands
Ticket Pricing:
(Excludes Booking Fee)
Tuesday – Thursday
A Reserve : S$145
B Reserve : S$115
C Reserve : S$95
D Reserve : S$65
VIP Box (For 4 seats): S$580
Box Seat (For 4 seats): S$380
Ringmaster : S$165
Friday – Sunday
A Reserve : S$165
B Reserve : S$135
C Reserve : S$95
D Reserve : S$65
VIP Box (For 4 seats): S$660
Box Seat (For 4 seats): S$380
Ringmaster : S$185
For more details and to purchase the tickets at SISTIC, please visit:
https://www.sistic.com.sg/events/circus0418#iKWh8ur9Jw8JsOJz.97
For more details and to purchase the tickets Marina Bay Sands, please visit:
https://www.marinabaysands.com/entertainment/shows/circus-1903.html