Happy 40th Anniversary Science Centre Singapore!
To celebrate 40 years of inspiring Science, Science Centre Singapore has launched the largest series of year-end blockbuster exhibition, Circus! Science Under The Big Top. Have you ever been curious about what goes behind the scene of a Circus act and how did the performers do the most mind-boggling and death-defying acts? Visit Circus! Science Under The Big Top at The Annexe, Science Centre Singapore from 28 October to 18 March 2018 to discover the tricks and secrets! 
The year-end blockbuster exhibition, Circus! Science Under The Big Top was officially launched on 27 October 2017 by Associate Professor, Lim Tit Meng, Chief Executive, Science Centre Singapore! This exhibition is organised by the Science Centre Singapore and Mediacorp VizPro International. The exhibition first opened in Toronto, Canada in 2001 and is a travelling exhibition originally from the Ontario Science Centre. The exhibition celebrates the heritage of modern circus from its beginning by a Englishman Philip Astley who created a ring in 1768, almost 250 years ago to bring together different performing acts. This impressive exhibition has been seen by over 600,000 people including visitors from the UK and US.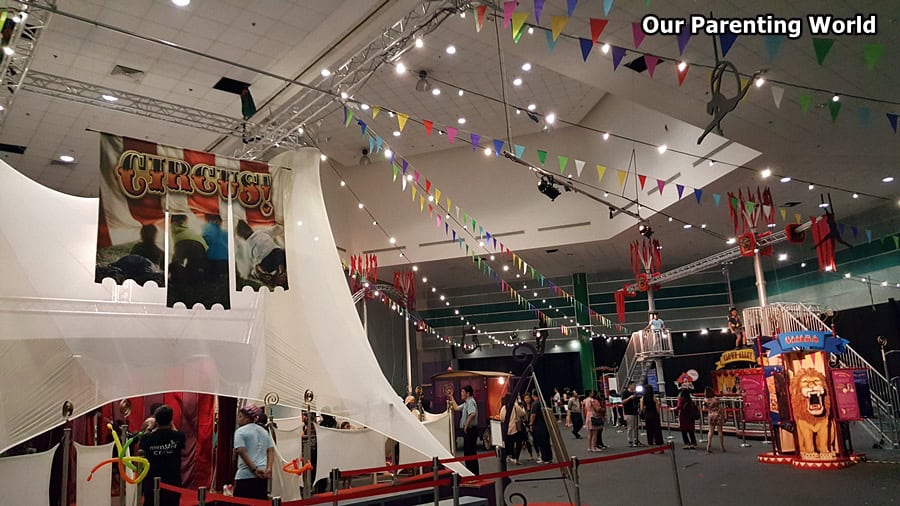 Expect to experience, discover the secrets and be part of the circus act at this immersive and interactive exhibition featuring about 20 stations. Have fun exploring all the activity stations and gain a deeper understanding of the secrets of circus!
Here are some of the key highlights of what you can expect when you visit the exhibition: 
Circus! Dress Up – Circus Costumes and Play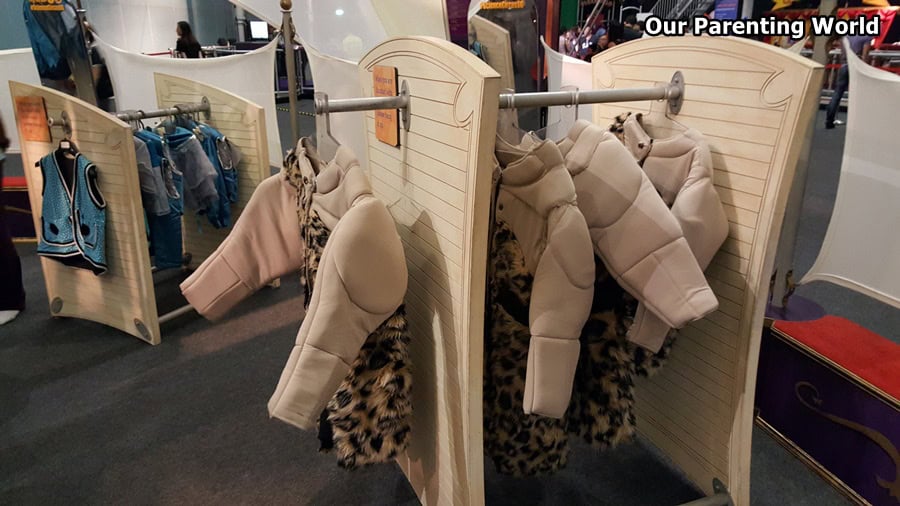 One of the most important part of the circus act is being in the role, you have the opportunity to role play, dress up and become one of the characters in Circus Costumes and Play.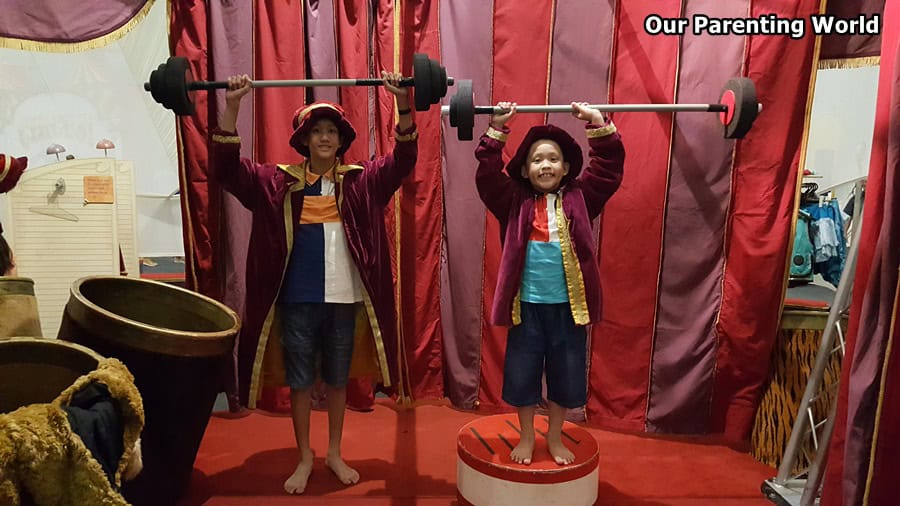 Come and watch us perform at the circus! 🙂
The High Wire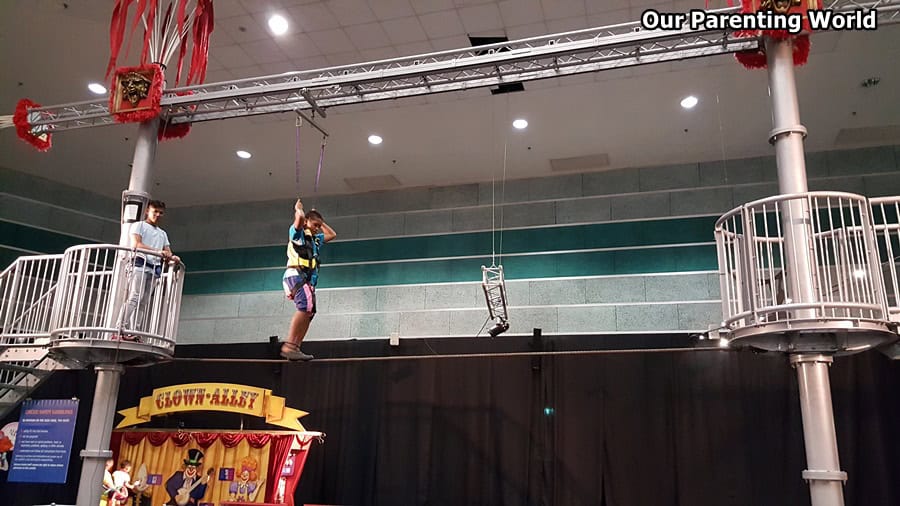 Now you have the opportunity to perform on the high wire, strap into a harness and experience balancing on an actual high wire on a cable suspended 3 metre above the ground like tightrope walkers. 
Elastic Acrobatics – Cloud Swing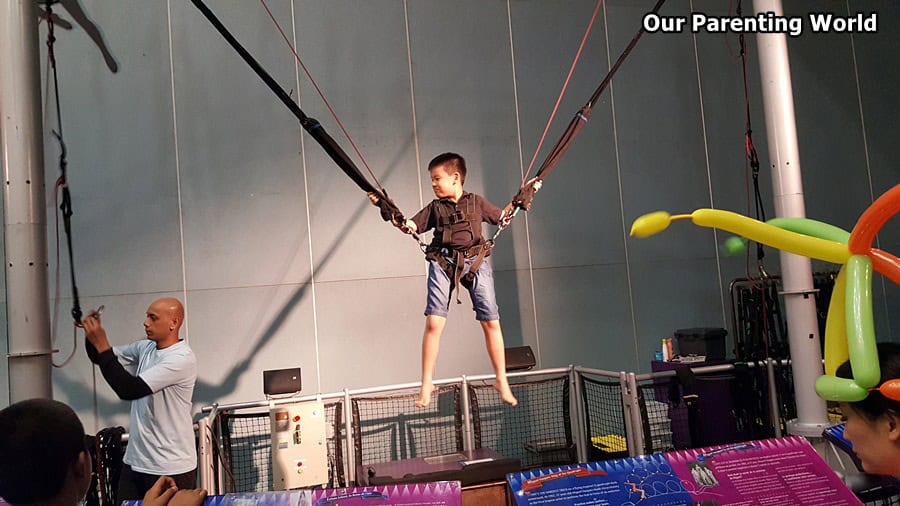 Perform aerial tricks and experience hanging on the mid-air using a safety harness.
Sword Swallower 
Ever wonder how the performer does the sword swallowing trick, learn how it works, follow Countess Vanessa as she demonstrated this thrilling act and discover the science behind this illusion. 
Clown Alley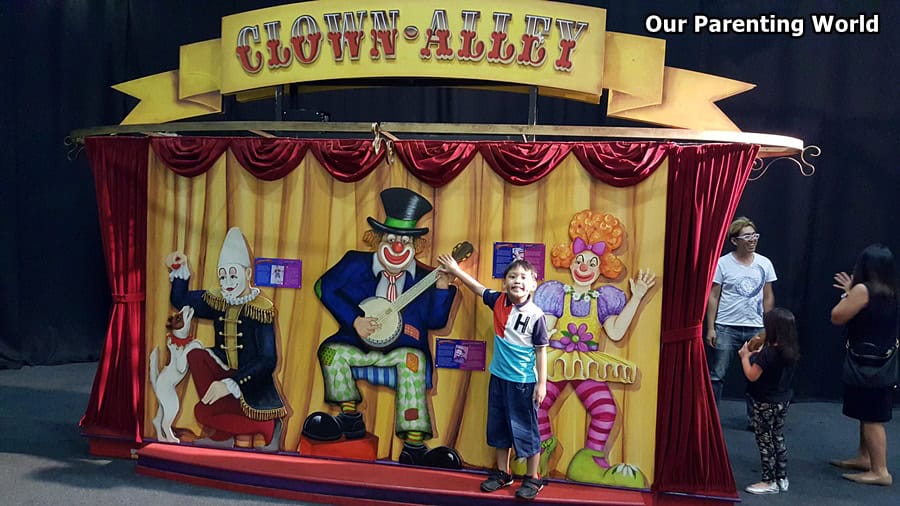 This is a place where you can laugh it up, explore some of the tools of the trade, come fully dressed in your costume at the role-play area.
Balance Bar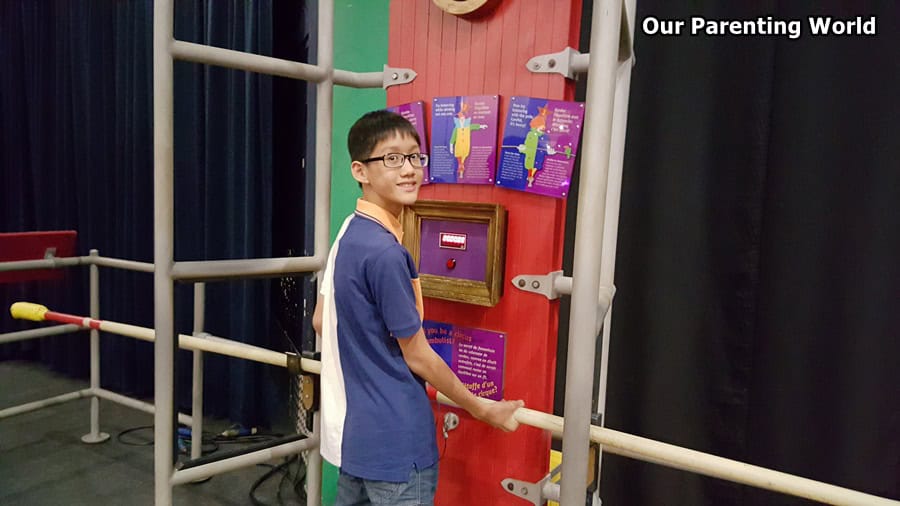 Embark on a challenge to maintain and balance without the touching the ground and at the same time discover the physics that helps to balance.
Contortionist 
Find out how to pack yourself into small spaces, discover how you can fold into a small box just like the Contortionist. Many adults manage to do it, learn how science is at the heart of every circus act. Have fun!
There are lots of other activity stations for you to try out and be part of the circus act. Don't forget to take lots of photos! For more details of Circus! Science Under The Big Top, please visit: http://www.science.edu.sg/exhibitions/Pages/Circus.aspx 
28 October 2017 – 18 March 2018
Operating Hours: 10am to 6pm daily
(Last admission at 5.30pm)