We are fans of circus performance and after the recent breathtaking performance from Cirque du Soleil Totem last year (please see our previous review at http://ourparentingworld.com/the-amazing-cirque-du-soleil-totem-is-now-in-singapore/) we look forward to this equally breathtaking and amazing circus performance!
Crique Eloize iD is back in Singapore by popular demand! The performance is a contemporary urban circus production with 15 world class stage performers boasting of skills from 10 circus disciplines! Audience will be treated to an electrifying and exciting acrobatic performance that will blow your mind away in this musical production at the Sands Theatre, MasterCard Theatres at Marina Bay Sands.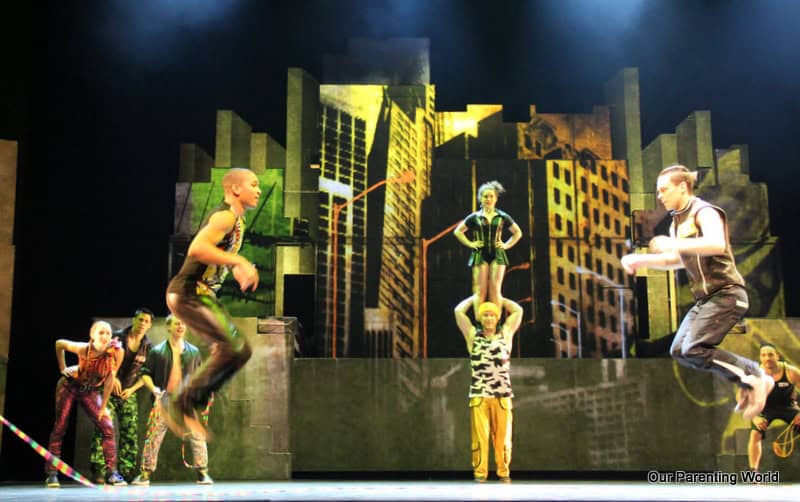 The circus is a mix of different acrobatic and dance performances centred on the theme in an urban city. It captures the spirit of the busy lifestyle in the city through a series of acrobatic performances with street tricks like jumping ropes, juggling, trampolines, cyclist and dancers on roller blades etc. The typical urban scenes involving constructions of roads, busy executives rushing to work, gang fights in the slum areas etc. are beautifully choreographed into this musical acrobatic show.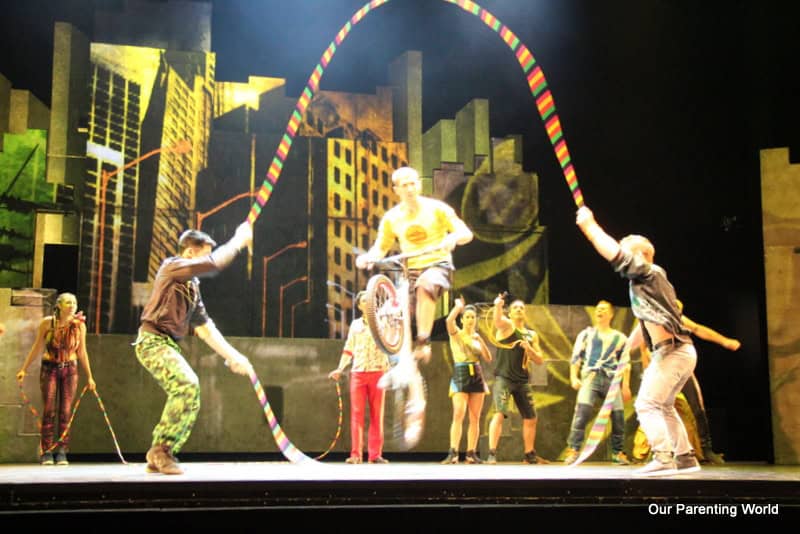 One of the performers even rode his stunt bike from the stage, down to the walkway of the theatre, exit through the back of the theatre and came back again from another entrance to go back to the front stage. It is interesting to see how the cast interacted with the audience as in another scene, the cast invited a member of the audience on stage to be part of the heart-stopping stunt bike acrobatics.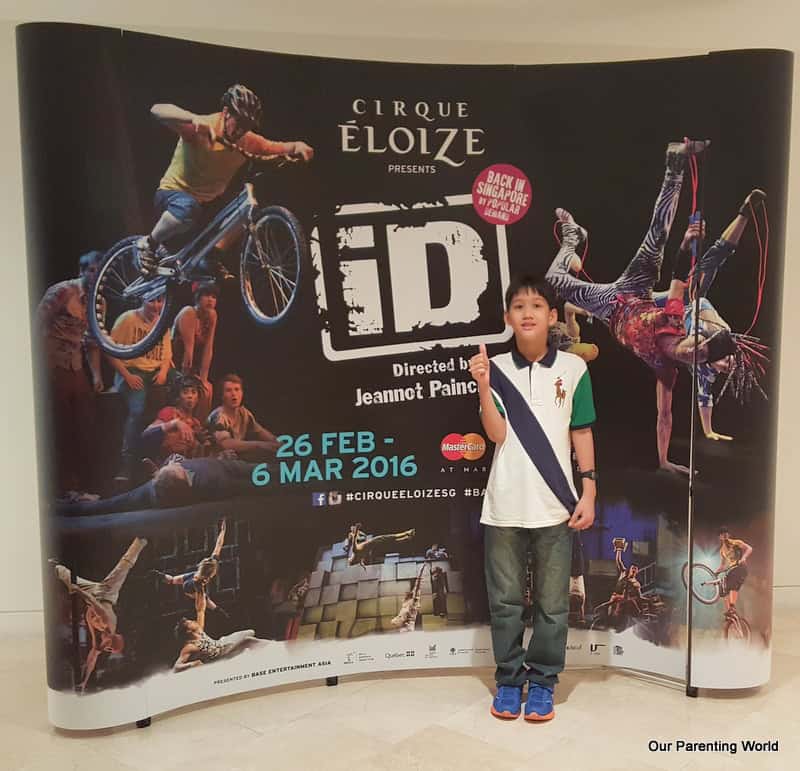 This 2 hour performance with 20 minutes intervals is certainly one of the "must-watch" performances in Singapore if you are a fan of musical acrobats. You can expect to be impressed with Cirque Eloize iD with its stunning acrobatics, choreography, music and lots of jaw-dropping performances that will keep you entertained throughout the show!
Additional Information: 
Cirque Eloize iD
Friday, 26 February – Sunday, 6 March 2016
Thursday – Friday: 7.30pm
Saturday: 2pm & 7.30pm
Sunday (28 February): 1pm & 6pm
Sunday (6 March): 1pm 
Sands Theatre, MasterCard Theatres at Marina Bay Sands 
A Reserve : S$125
B Reserve : S$95
C Reserve : S$75
D Reserve : S$45
Please click
HERE
to find out more and book the tickets at Marina Bay Sands
Please click
HERE
to find out more and book for the tickets at Sistic