The first ever Civic District Outdoor Festival 2017 was held on 4-5 and 11-12 August 2017 from 5pm – 11pm at National Gallery Singapore. We visited the National Gallery last night and even though it was drizzling, it did not dampen our spirits of going for the outdoor festival. 
This is the first-ever Civic District Outdoor Festival and last weekend, the festival was attended by thousands of people and this weekend is the second and final one where you can look forward to a variety of activities including: 
· Massive multimedia projection trail across the facades of four institutions;
· Larger-than-life (and very Instagrammable) art installations;
· Gastronomic food street and art market;
· Picnic at the Padang
· Live performances; and many more!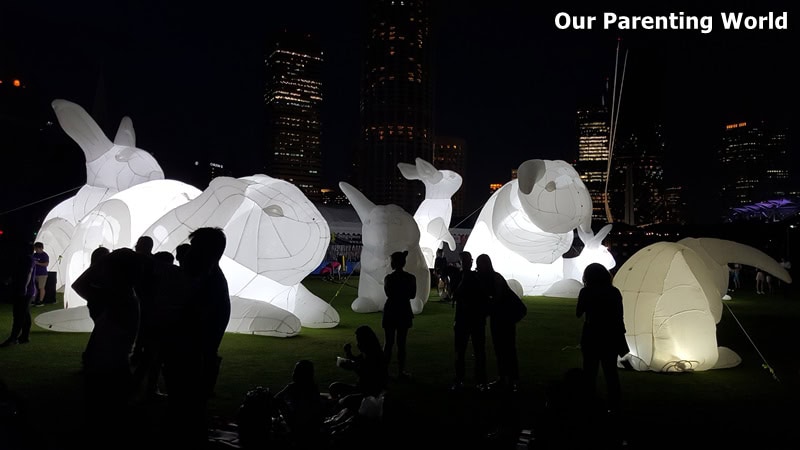 When we walked into Padang, we were greeted by these huge and adorable, lighted, inflatable white rabbits by Australian artist, Amanda Parer.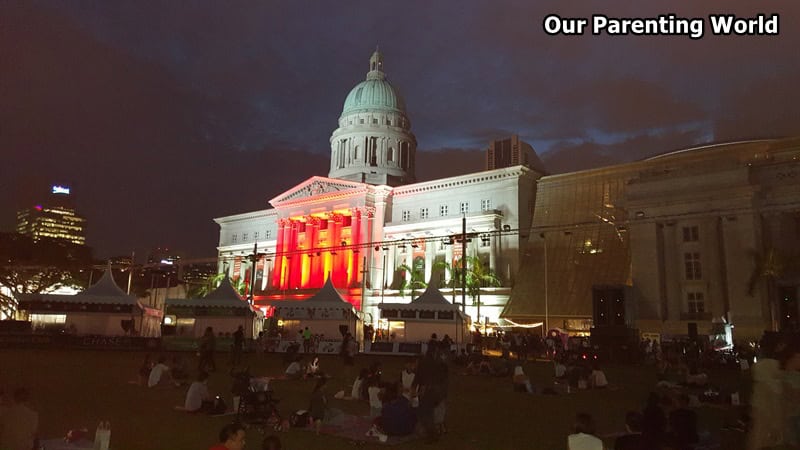 Gather your family members and good friends to enjoy a picnic at Padang.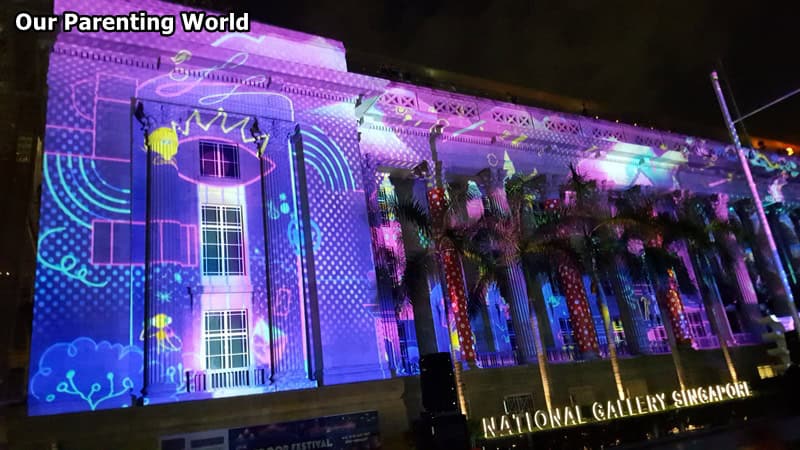 At the front of the National Gallery Singapore and you can catch a stunning display of multimedia light show featuring the story of "Hemera's Dream" which will be showcased at 8pm, 8.40pm, 9.20pm, 10pm and 10.40pm, 5 times per night.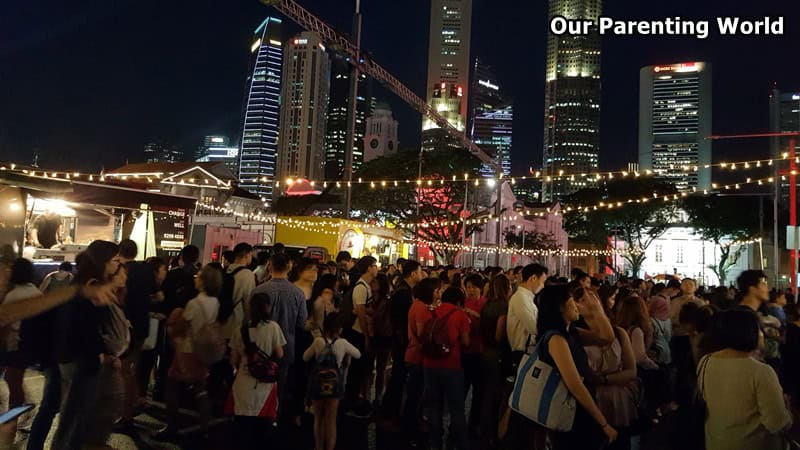 Move over to Hemera where you can feast on a wide variety of street foods along St. Andrew's Road. Indulge in epicurean delights from &Sons, Coco Loco, Courtyard Cafe, Kerbsite Gourmet, Ninja Cut, Coffee Bandits and many more!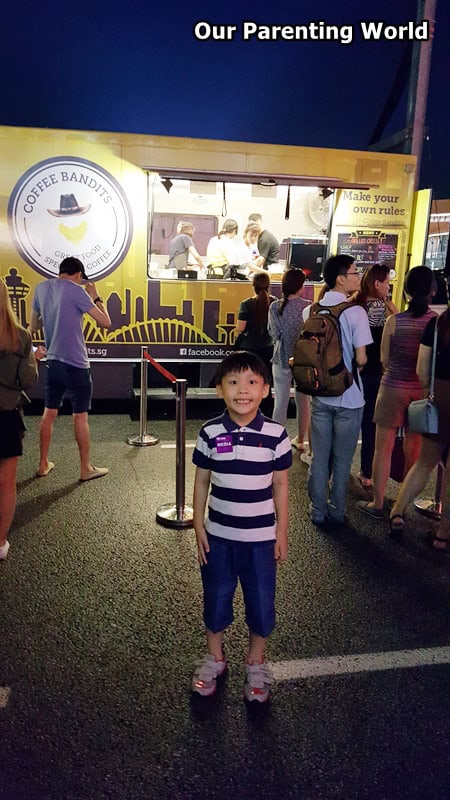 You can find yummy and unique streets food here!
For more details and information, please go to www.civicdistrictoutdoor.sg
Next we moved on to the National Gallery to visit the Yayoi Kusama Exhibition. You will see dots everywhere at the gallery and along the passage way to City Hall MRT station because of Yayoi Kusama, she is one of the world's most influential artists famous for her iconic dots. Besides the dots, she is also well-known for showcasing her artworks in nets, pumpkins and infinity rooms. Her artworks are well-received and very popular with many around the world.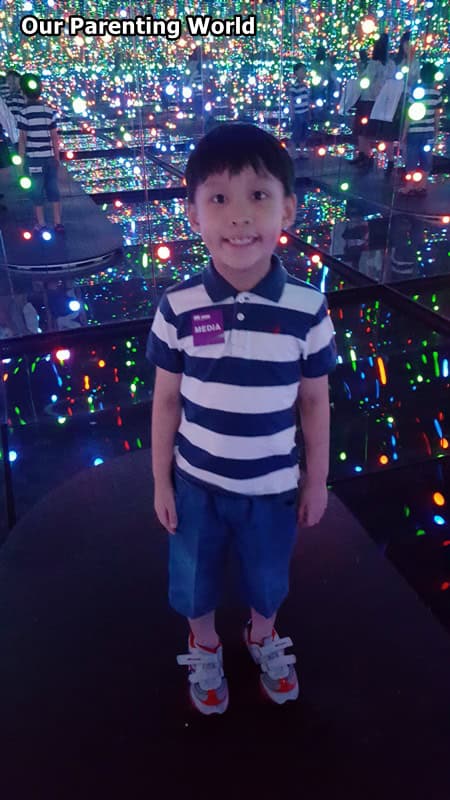 Be mesmerized with the Infinity Mirrored Room – Gleaming Lights of the Souls. Kusama uses the repetitive approach of her net and dot paintings into an immersive sensory experience at the visually stunning mirrored room.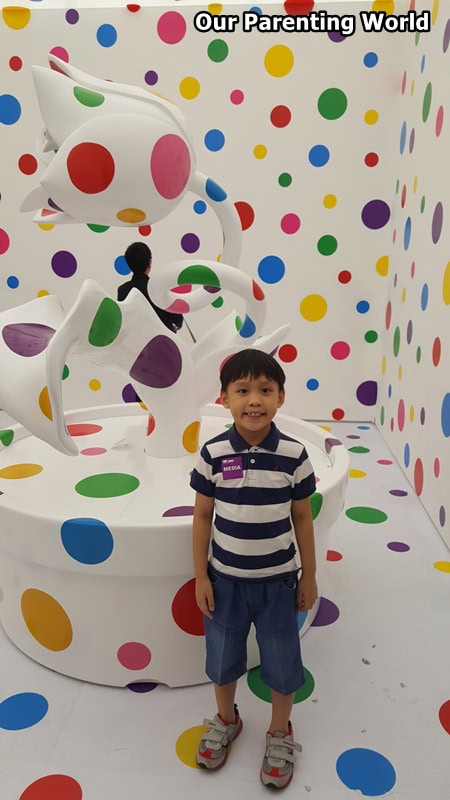 This is the first room that she has created in 1963 and enter into this beautiful room full of multi-coloured dots and with huge sculptures of tulips.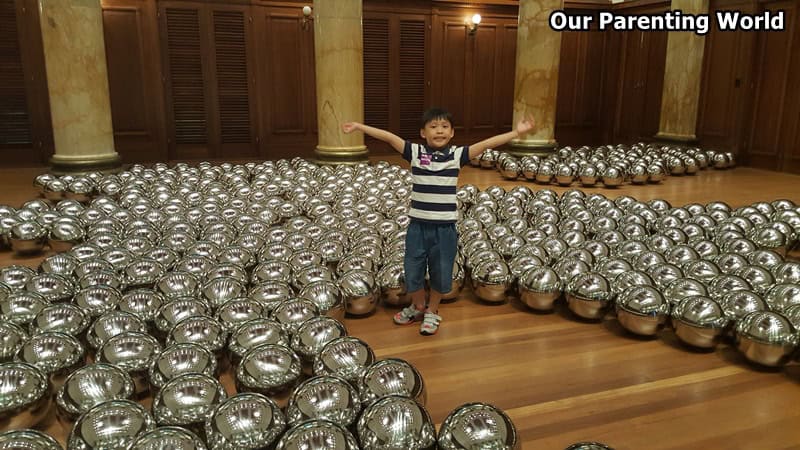 Narcissus Garden where the whole room is filled with stainless steel balls creatively displayed in various patterns.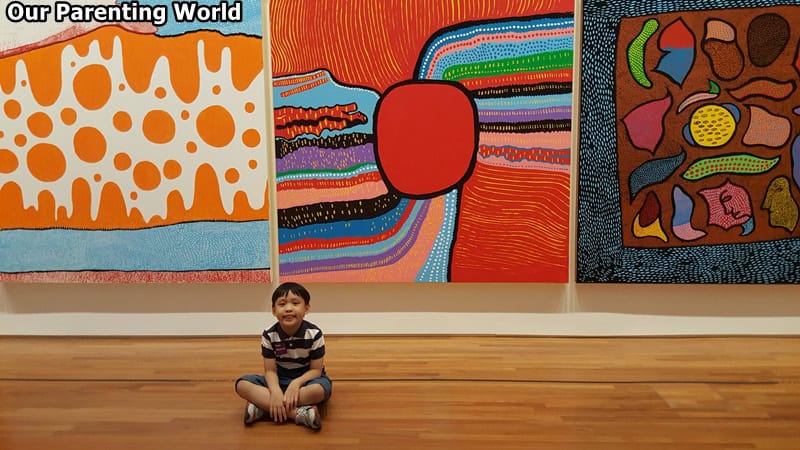 Life is the Heart of a Rainbow 
Yayoi Kusama's paintings are filled with biomorphic shapes and decorative elements in a riot of bright colours and many of these artworks have never been shown before. This exhibition spans 4 galleries (A, B, C, H) and takes about 2 hours to complete the whole exhibition. Don't miss this opportunity to admire and view the spectacular displays of one of the world's most well-known artists!
YAYOI KUSAMA: Life is the Heart of a Rainbow
Exhibition Duration from 9 June –3 September 2017 
Location: City Hall Wing, Level 3, Singtel Special Exhibition Gallery
For more details and to find out more, please visit https://www.nationalgallery.sg/see-do/highlights/yayoi-kusama-life-is-the-heart-of-a-rainbow