Santa Clause is coming to town! He needs help every year from elfs and junior santa clause in the training. How else can he manage a whole season of gifting and joy? For parents who want their children to sparkle as an elf or junior santa clause, Merry Collective has attractive and comfortable designs for your family. They also make excellent gifts for your friends' children too!
The adorable Santa Clause Outfits for kids are at a promotional price right now at Merry Collective. Designed by an Australian and Singaporean team, they feature Christmas Collection that allow your whole family including adults to be decked out for parties! The outfits are specially designed for countries with warm seasons, so they are made of premium grade cotton which is cooling when worn. It is so comfortable you can use it as pyjamas too!
Our favourite designs are as per below!
1. Santa Junior Outfit for Boys and Girls
Designed for boys and girls, their Santa Junior Outfit is a two-piece unisex outfit with short sleeves. The golden belt is printed on and shimmering unlike other brands that have dull yellow colour. The breathable cotton allows kids age 0 – 11 years to run around without worry of too much heat being trapped. No belts to worry about as the belts are imprinted on the outfits.
Where to buy: https://merrycollective.sg/product/santa-junior/
2. Santa Junior Elf Outfit for Boys and Girls
The toy workshop in North Pole needs elf to run the show. The Santa Junior Elf Set is a two-piece unisex outfit too!. It has short sleeves and shorts which is amazing for warm tropical countries. You can jump around and sing carols without worrying your kids sweating excessively. Western countries tend to have more furry outfits. The Santa Junior Elf outfit is available for kids from 0 – 11 years old.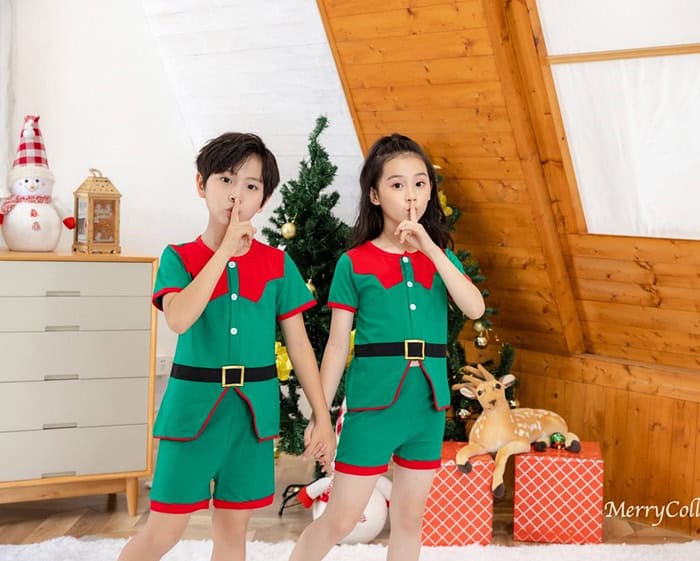 Where to buy: https://merrycollective.sg/product/santa-junior-elf-set/
3. Baby Santa Helper Romper Set
What about your little baby who wants to be part of the Christmas Party? Merry Collective have got you covered! Their Baby Santa Helper Romper Set is also a unisex outfit for baby boys and girls. This cute as a button onesie is great for babies and toddlers from Age 0 to 3 years old. It has snap on buttons so you can dress your naughty baby easily. With their focus on lightweight and breathable cotton, the outfit helps keep babies cool and happy.
Where to buy: https://merrycollective.sg/product/baby-santa-helper-romper-christmas-santa-set/
They also have baby romper set in Santa Clause and Elf design too. Ordering is simple! Choose the design and then pick the size!. They have a range starting with, 0-3 months, 6-9 months, 12-18 months, 18 – 24 months and 2 – 3 years old.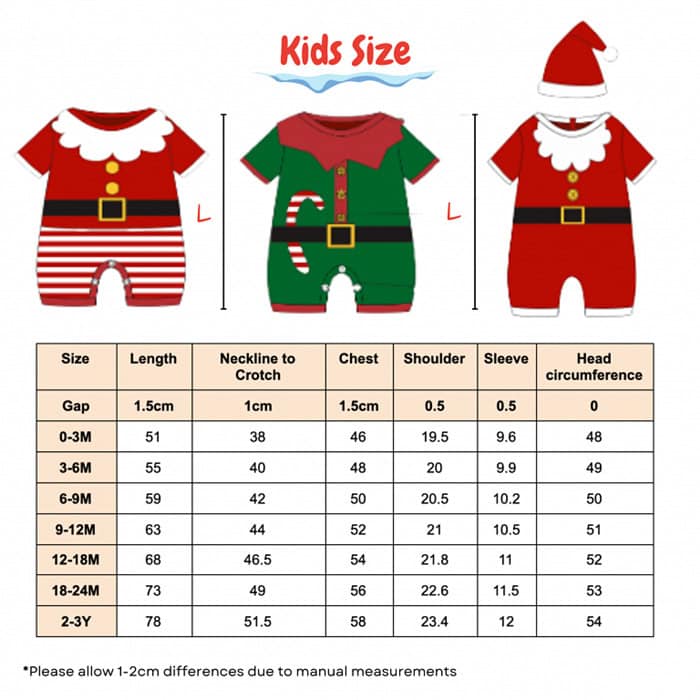 4. Santarina Dress
Behind every successful man, there is very likely an equally successful woman! What is Christmas without celebrating Mrs Santa Clause or Santarina? Let your little girl turn into an adorable Santarina with Merry Collective's red Santarina dress! It has printed white trimmings, short ruffled sleeves and imprinted heart buttons. The black belt matches their Santa Clause outfit and has a golden shimmering touch. Imprinted designs are perfect as they stop those messy ribbons and frills. This comfortable and stylish cotton Santarina dress is available in sizes ranging from 18 months to 3 years old.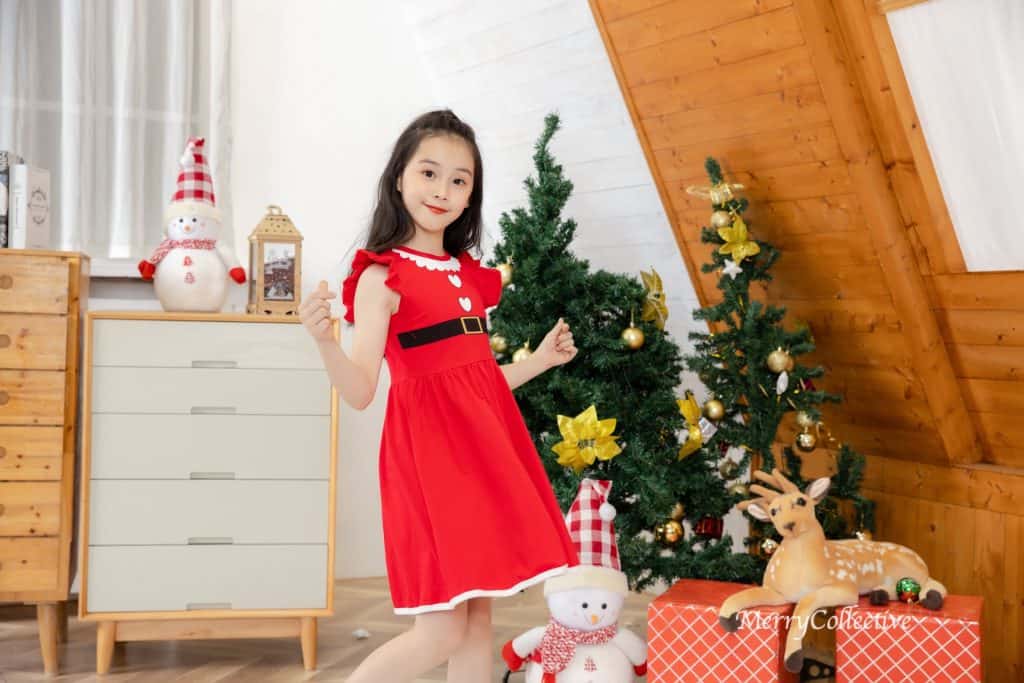 Where to buy: https://merrycollective.sg/product/santarina-dress-for-girls/
Merry Collective ships internationally from Singapore.