Codomo is an educational technology start-up by a group of millennials who've found a love for sparking innovation and creativity in people of all ages, especially kids! It structured its programmes that emphasizes on design thinking and computational thinking in children. It holds camp for kids on  tech skills like coding, creating apps and 3D printing all with an emphasis on real world application.
Aditya is the Co-founder and CEO, Codomo, he is passionate about making a positive difference in people's lives. With extensive experience in running Codomo's curriculum with various audiences in multiple countries, ranging from small children to executives from government agencies, he engages individuals through culture hacking, self-discovery, creative intelligence, empathy and active learning.

Aditya is part of the pioneer batch of graduates from Singapore University of Technology and Design (SUTD) that is established in collaboration with MIT, graduating with a B.Eng (Magna Cum Laude) in Information Systems Technology and Design with specialisation in Information Security and Communication. He has worked with international shipping and logistics firms as a Systems Developer and Information Technology Manager.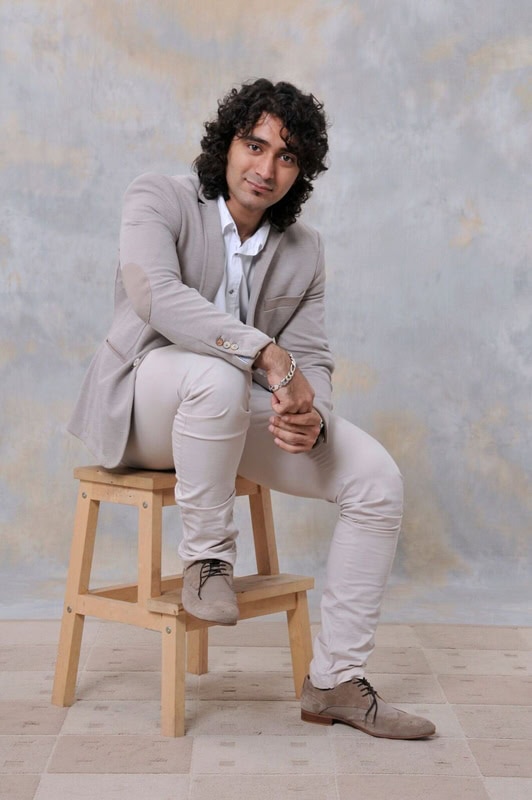 Our Parenting World (OPW) team is pleased to be able to interview Mr Aditya Batura (AB) to find out more:
1) Please share with us more about your background and what made you decide to be an educator?
AB: I graduated from SUTD with a B.Eng (Magna Cum Laude) in Information Systems Technology and Design with specialisation in Information System and Communication. I wouldn't necessarily call myself an educator, but rather someone who simply wants to be part of a movement. A movement towards a culture where every individual takes the front seat of their own learning journey. One of the primary objectives of the education experience should be to instill in every child a love for being educated but that does not happen to most of us. This is just wrong. We spend almost a quarter of our lives in this system and most of us come out dreading it.
Knowledge is truly power. It is the most powerful tool we have access to and the present education experience may be in many cases detrimental to the inculcation of such an outlook in students. The advent of the internet has liberated and democratised information. However, most educational institutes dictate what information is 'right', 'relevant', 'has better job prospects', 'gives one a better social status' etc. In the natural order of things, we should let it flow and let individuals choose and access information of their choice. We need to let every individual craft their own unique learning journey which always inspires them to learn more.
2) What influenced and inspired you to start Codomo?
AB: I've always had a tendency to challenge the way education was 'mass produced' and made into a one size fits all type of experience. Knowing that not everyone can fit the mould they were placed into, it became jarringly obvious to my team and I that there stood an opportunity for us to make a change.
Growing up, conformity was always the means to an end in the classroom. Now, that conformity is what's shrivelling our talent pool and binding many of us to 'think safe' and be socially accepted.
Codomo was created to shatter/disrupt that ideology. Conformity breeds uniformity which results in stagnation. That is the death of progress, growth, individualism and creative thinking.
3) Can you tell us more about Codomo and how Codomo is different from other coding schools?
AB: At Codomo, we believe in cultivating children's love for learning by helping them discover their superpowers. We do this through our interdisciplinary curriculum that emphasises real-world application, human-centric design and inquiry-based learning. We call this Design Innovation – the amalgamation of design thinking and computational thinking. For the past 2 years, we've been conducting Design Innovation workshops, camps & creating products that encompass the different facets of technopreneurship.
What really differentiates us is our vision – what we hope to see is not just tech education being embraced. We want to play a pivotal role in the "movement" towards autonomy in education regardless of subject, especially in Singapore.
Codomo wants to break that conformity and empower learners. We want people to pave their own paths beyond the confines of textbook examples of success.
4) What do you enjoy most about your work?
AB: The fluid nature of my work is what really keeps me on my toes. Constantly learning about new things everyday, from the internet, the people I work with and getting excited about the things I now know that I didn't yesterday. Plus, knowing that I'm working towards creating change in lives is really rewarding as well.
5) What are some of the challenges that you faced in the early days of Codomo?
AB: In typical start-up fashion, our small team means we're always short handed and have to take on multiple roles to get things done. And seeing how we all graduated from SUTD, our areas of specialisation were diverse but there always is something left to be desired. So there laid a problem of having blind spots since we were all engineering and designers.
Being a service based entity, the challenges are that of scaling up, to circumvent which we are delving into the space of building our own products. We are about 3 months from launching our first product; Potato Pirates, which is a card game that teaches fundamental programming concepts.
6) What are some of the unique points and courses offered by Codomo?
AB: We design our courses to encompass real-world problems and working within constraints particularly relevant to the Singapore context. One of which is the Android App Design  course that tasks each participant to reinvent the waking experience. Don't we all agree that waking up is almost never a positive experience and we'd all rather continue sleeping? This camp leaves this problem to the creative children to put together innovative solutions in collaboration with others.
Our card game, Potato Pirates, is another project that we've spent a lot of effort in developing over the past year and a half to make coding easy for anyone to pick up and also an edutainment activity for everyone to enjoy! Yes that's right it isn't just for kids, it's a game that would even keep adults engaged for hours on end.
7) Can you share with us more about this interesting Android App Design class offered by Codomo?
AB: The Android App Design camp we have incorporates lots of realistic collaborative elements in it. For starters, participants are grouped before heading out to interview people on the ground. This builds their teamwork and challenges them to incorporate design methodologies in order to craft targeted solutions based on their findings from the interviews. From here, they create a wireframe of an app based on the data they have gathered. Our thematic classes always challenge students to solve a real problem, conduct problem validation by gathering data and finally build a fully functional Android app. At the end of the class they present their brand new creations to their fellow campmates. In essence, this camp builds confidence in many aspects of each participant, be it from public speaking to balancing trade offs to shaping inventive solutions.
8) What can children and parents expect when they signed up for classes/workshops at Codomo?
AB: They can expect more than just a camp; an experience that goes beyond merely teaching coding. We encourage imaginative thinking and aim to build their confidence outside the academic scorecard. We work with students to build their capacity in the realm of innovation. Innovation is an ecosystem and coding is just one facet of it. We strive to let students understand the meaning of building with purpose by taking them through an experiential journey through the entire innovation cycle that any product engineer or maker would typically go through.
9) What are the benefits of exposing young children from 6 years old to learn about coding, design and technology?
AB: They get the exposure they don't and won't get in their schools. The diversity in their way of thinking and approaching problems will also be vastly different. Programmers are known for their spirit of perseverance so it also trains them to have a stronger will and a 'never say die' attitude. Beyond this age it becomes really difficult to change habits of thinking and the mind has mostly taken its 'shape' under the school system. So it's crucial for this window not to be missed. Through all this we inculcate a love for learning in children. By letting them define their own problems, validate these problems and build something meaningful. They control the reins, they have autonomy over what they learn. Surprisingly, in such a situation children become very driven and self-motivated. It is only when you let a child take ownership over a problem and let them call it their own do they really start learning.
10) Do you have any advice to children who aspire to be an entrepreneur like yourself when they grow up?
AB: Follow your passion but always ask yourself what problem you are trying to solve. After which, you need to identify who you are trying to benefit by solving this problem. You should then find these people you are trying to help and ask them whether they really want such a solution. Be very clear of what benefits you are offering.
Bear in mind that having a real passion in what you're doing will keep you driven to stick to it. There will be sky-scraping highs, but also demotivating lows and that's when your passions truly brings you through each day. You know how the saying goes – love what you do and you'll never work a day.
11) Lastly, do you have anything to add on about Codomo and its coming workshops?
AB: If you'd like to power your child up without them losing their imaginative spark, our July camps will bring them an experience beyond mere learning of content. We want children to gain exposure and confidence in the skills that aren't explicitly taught in school. We want them to be innovators and creators, in charge and in control of their own paths. We want their unbounded minds to keep pushing conventional boundaries. Let your child find their superpowers through exploration and encouragement in an environment that won't trap them in the "correct or wrong" mindset. The world is changing at a rapid pace and through our programme we groom students to be at the forefront of this revolution by equipping them with computer programming, robotics/electronics, tinkering, product design, 3D printing, systems design amongst many others. It's not just skills they learn, they develop a synergetic mindset embedded in Innovation through the Codomo experience. 
Thank you Mr Aditya Batura for taking our interview!
To find out more about Codomo and its programmes, please go to https://codomo.com.sg/product-category/holiday-camps/