Cold Storage Kids Run 2016 is back for its 9th consecutive year! The theme for this year's run is "Eat Healthy. Get Active." Promotes a healthy lifestyle and family bonding through exercise and a healthy diet. This year's Cold Storage Kids Run also features the 3Gen Family Fun Run and Fancy Dress Family Fun Run.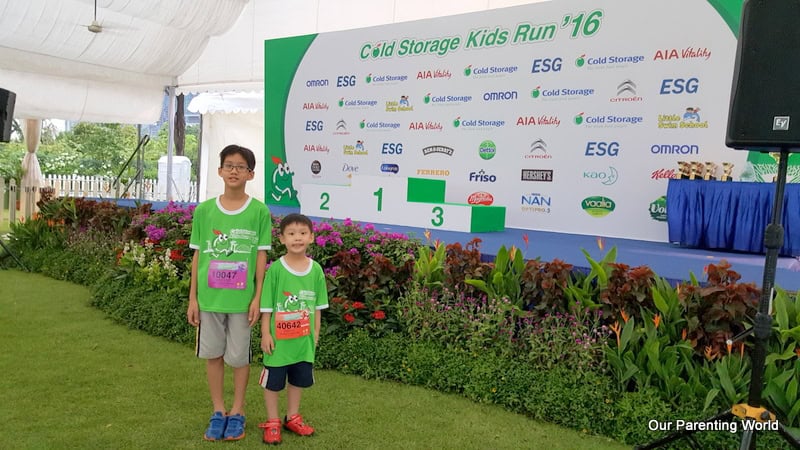 We are so excited to participate in Cold Storage Kids Run at The Meadow, Gardens by the Bay and we woke up real early in the morning. Fortunately, it was only drizzling a little bit in the morning and followed by clear sky soon after. 
Are you ready?
Everyone is rearing to go!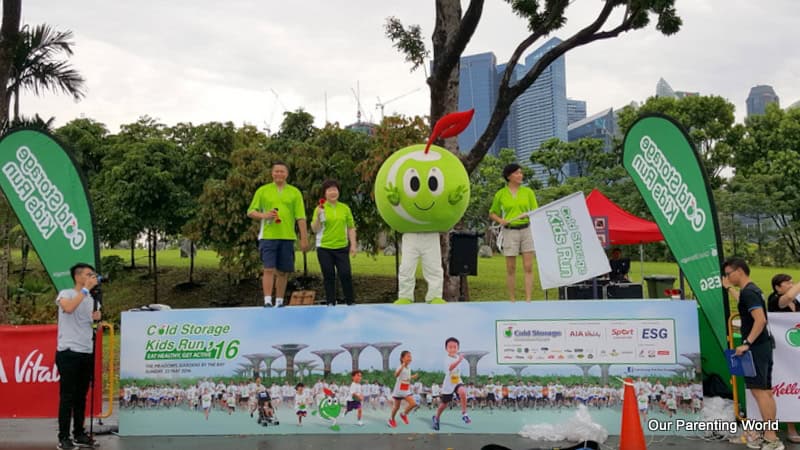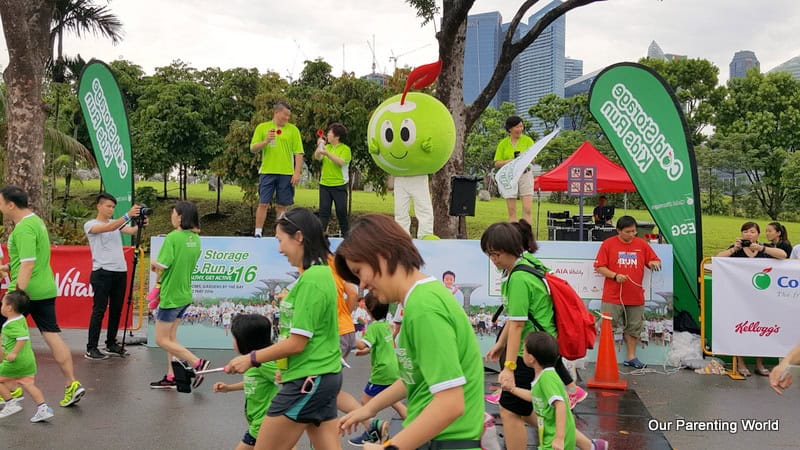 The adorable Cold Storage mascot and representatives sounded the horn and everyone raced off. This is a friendly race that is suitable for everyone from as young as 6 months all the way to 12 years old.
Children can take part in 2 distances: 800 metres and 1,600 metres. Competitive (Sprint) categories and non-competitive (Family Fun) categories are also available for everyone and according to your ability.

This year for the first time, the run will have two child celebrities as ambassadors, they are football protégé Iryan Fandi and running enthusiast Abbie Rose Humphreys. Avid footballer and 10-year-old Iryan is the youngest son of illustrious local football legend Fandi Ahmad. 7-year-old Abbie Rose is the daughter of popular local columnist and author, Neil Humphreys. 
There is also a new categorizing system for Sprint events. Gold, Silver and Bronze certificates will be issued to all kids who take part in Sprint categories according to their results being the top 25%, 26-50% and the remaining 50% accordingly.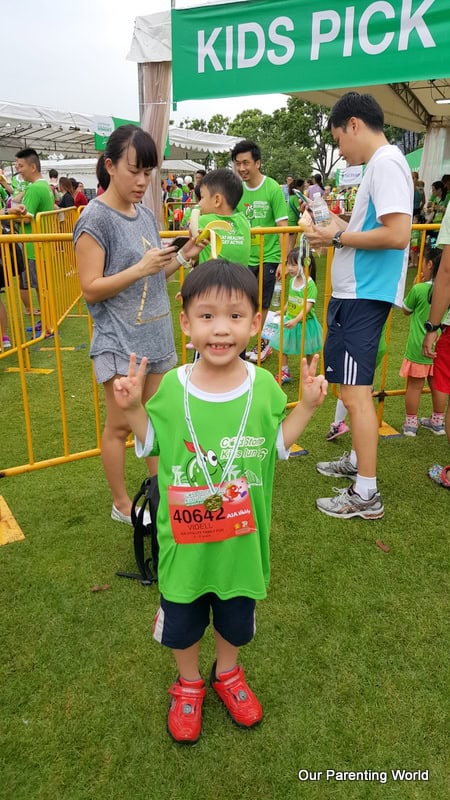 It is really fun! I enjoy running and we met many of our friends taking part in Cold Storage Run too.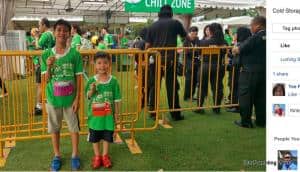 Sharing our fun and excitement on our various Facebook Posts at Cold Storage Kids Run.
During the event, children, parents and families can look forward to participate in a sports-themed carnival and meeting various mascots. All the children will each receive a finisher medal at the end of their respective race category. The boys love their medals! We look forward to next year Cold Storage Kids Run and please click HERE for more information.