Cold Storage Kids Run is back! 
The popular Cold Storage Kids Run started as the only running event for kids in Singapore in 2008 and continues to be the only dedicated running event centered on kids. This year, Cold Storage Kids Run celebrates 10th anniversary of healthy eating, active living and awesome family fun. Over the past nine years, the event has attracted over 128,000 participants. For many families, it has also marked cherished milestones in their kids' important growing up years.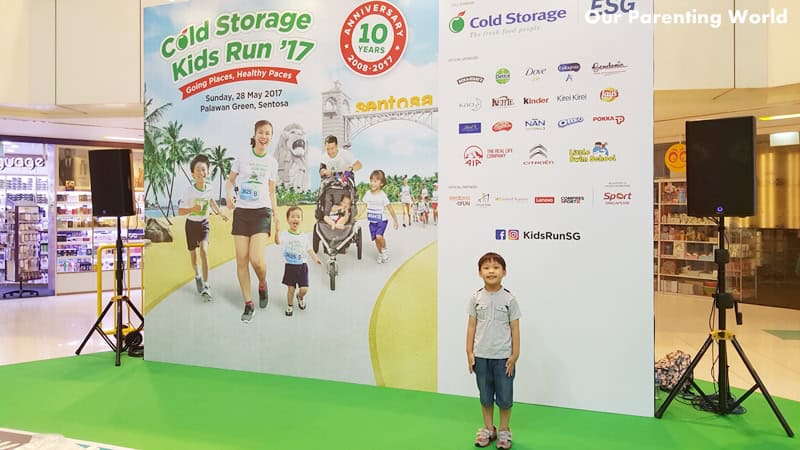 Highlights of Cold Storage Kids Run 2017, Singapore's biggest running event for kids:
1) This year marks the 10th anniversary of the run, it will be held at a brand new location at Palawan Green, Sentosa on May 28 for an unforgettable run over the island's lushest greenery.
2) This year run introduces a new format that caters to families with one child, which allows both parents to run with their child.
3) All participants will enjoy free entry to Sentosa.
4) To reduce rush and congestion for an even better experience for everyone, the event start time has been pushed back to 7:15am.
5) Receive a limited edition 10th Anniversary Finishers Tee and Medal, a race pack and a finishers certificate. In addition, kids and their parents can enjoy discounts at attractions like KidZania Singapore, Madame Tussauds, Mega Adventure, 4D Adventureland, Go Green Segway and utilise discount vouchers for retail and restaurants across the island.
To find out more about the runner entitlements and new updates, please go to this link at: http://www.kidsrun.com.sg/race_info/runners-entitlement/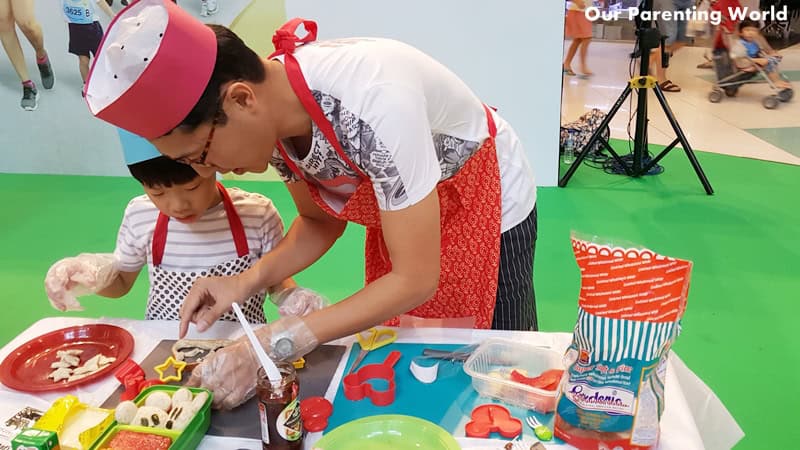 A two-day roadshow was held last weekend at United Square to launch the 10th anniversary of this event. The highlight of the roadshow was a Healthy Lunchbox Competition where parent-child teams were given S$20 to shop at Cold Storage and then had 20 minutes to prepare their healthy breakfast.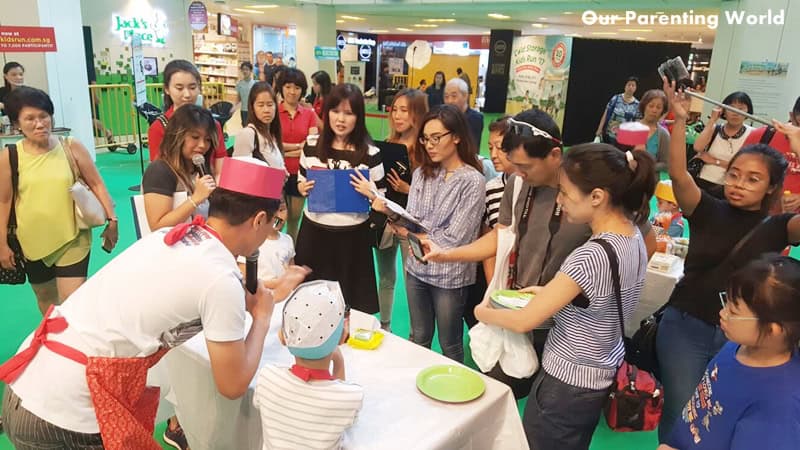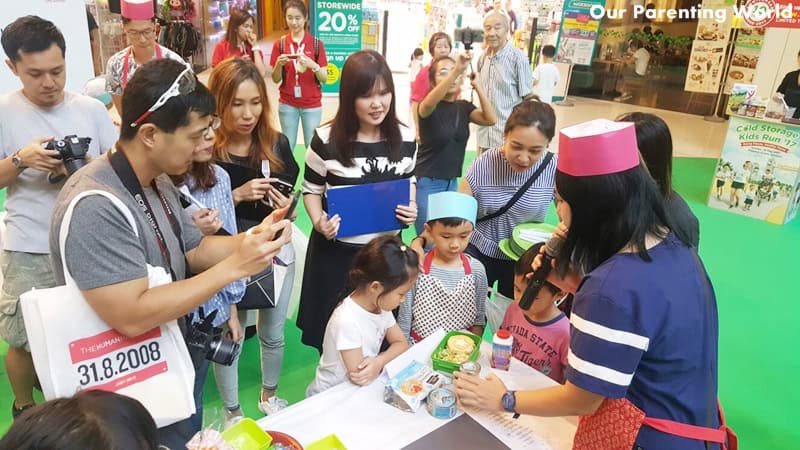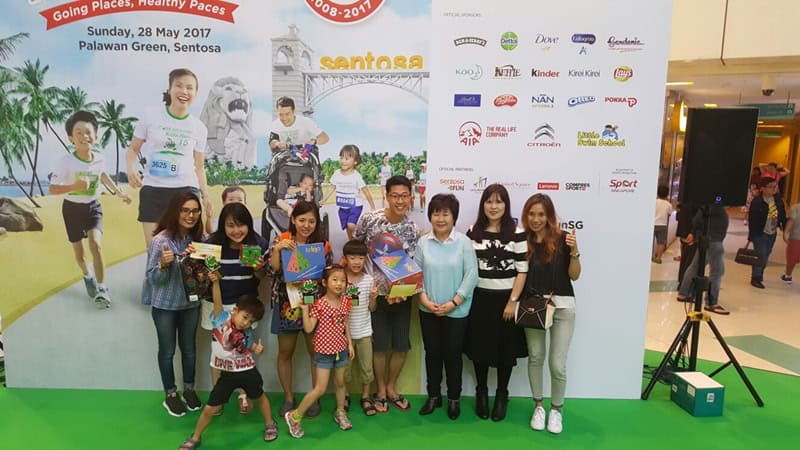 The launch event is part of a two-day roadshow on March 25 and 26 where families can enjoy on-the-spot registration for the 10th anniversary of the Cold Storage Kids Run, learn more about healthy eating and take part in other fun activities onsite. One of the highlights on both days will be the "Healthy Lunchbox Contest" for parents and children to learn more about creating healthy and affordable meals with Cold Storage's health and wellness products.
Our Parenting World team, Virginia was one of the judges for the Healthy Lunchbox Competition on 25 March 2017. We were very impressed with all the team as they had put up a good job working with their child to come up with various healthy and appetizing lunch box creation. 
Congratulations and Well done to all the contestants and winners! 
Discount Code Available! 
Cold Storage Kids Run 2017 has kindly given our readers a special Promo Code, OPWREF17 to register for the run at a discounted rate. 
Please go to www.kidsrun.com.sg and use the special promo code: OPWREF17 to register to enjoy 15% off prevailing rates from 29 March – 10 April 2017.
Mark the date and join Singapore's biggest running event for kids, Cold Storage Kids Run 2017 today!