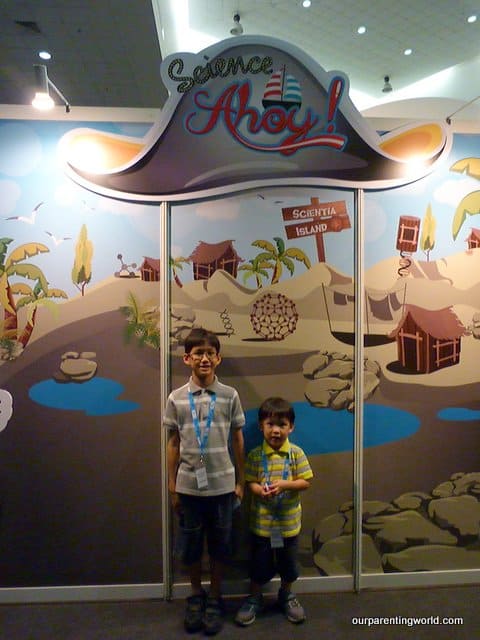 Our Parenting World, Gor Gor and Di Di are very excited to participate in the first ever Science Ahoy! for Singapore Science Festival at Science Centre, Singapore.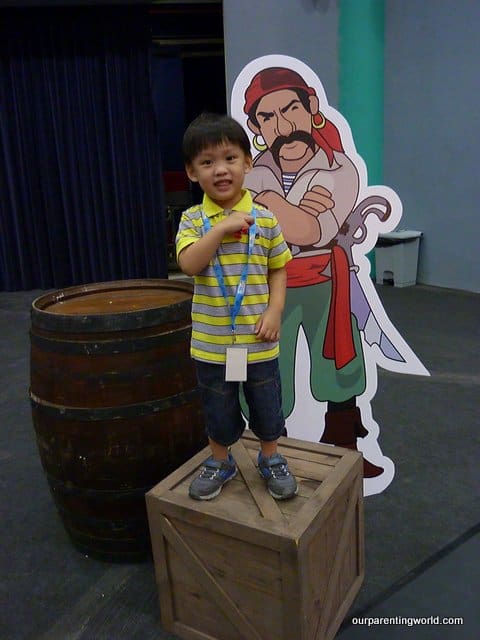 "Come and join us at Science Ahoy!"
Gor Gor is a Science frantic and together with Di Di, they are looking forward to start a series of Science experiments. Join them to find out what it is all about!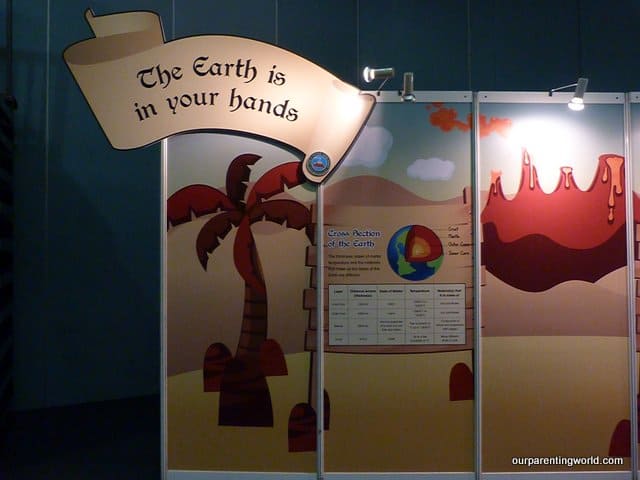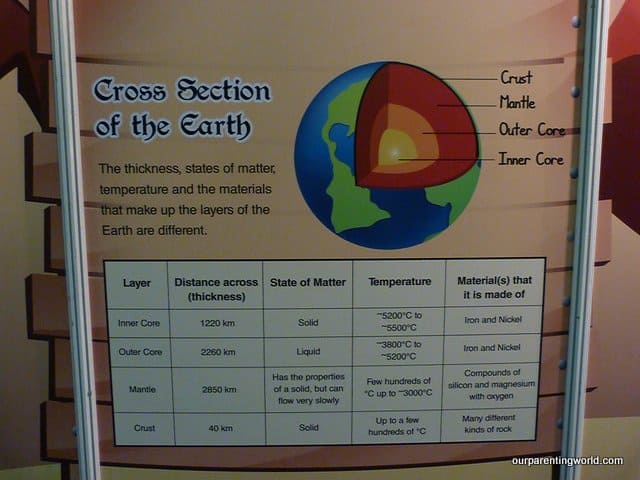 At The Earth is in your hands experiment booth, you get to learn more about Earth, why is it moving and know about its cross section. Children get to go hands-on and make their very own Earth.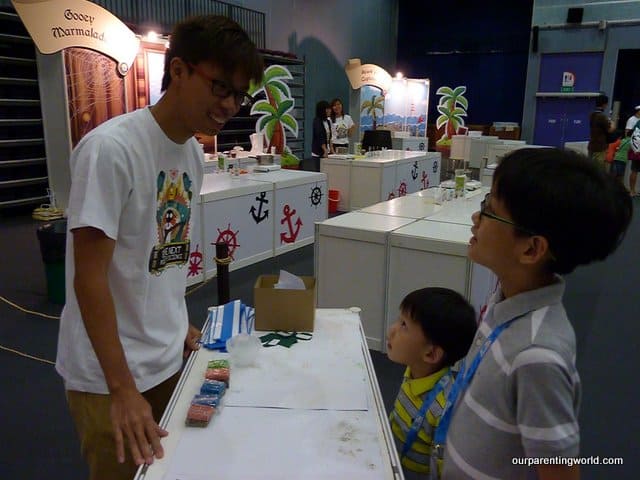 Gor Gor and Di Di listened attentively to the instructions given. 
Gor Gor and Di Di started to work on creating their own Earth and with guidance from the friendly helpers.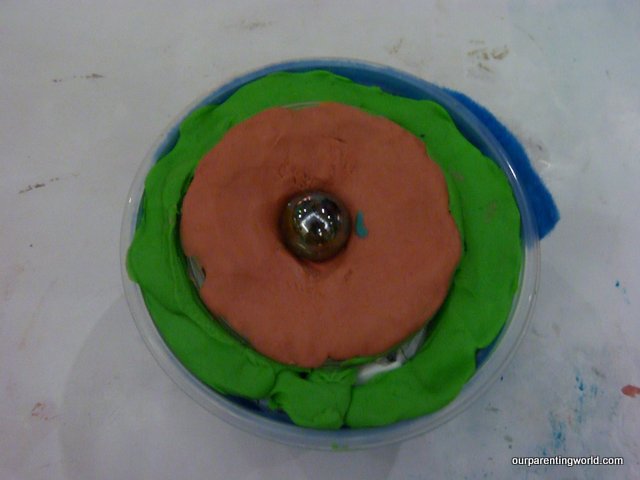 Children learn about Earth's layers and what each part of the Earth represents. This is the completed work and children get to bring home their every own model of the Earth.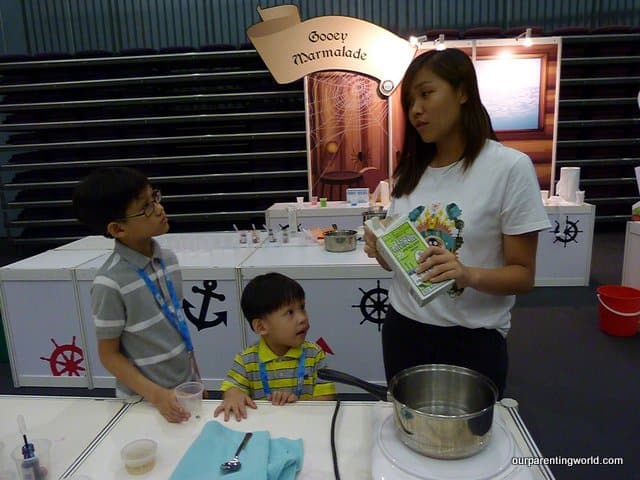 At Gooey Marmalade experiment booth, Gor Gor and Di Di learnt how to make marmalade substitute.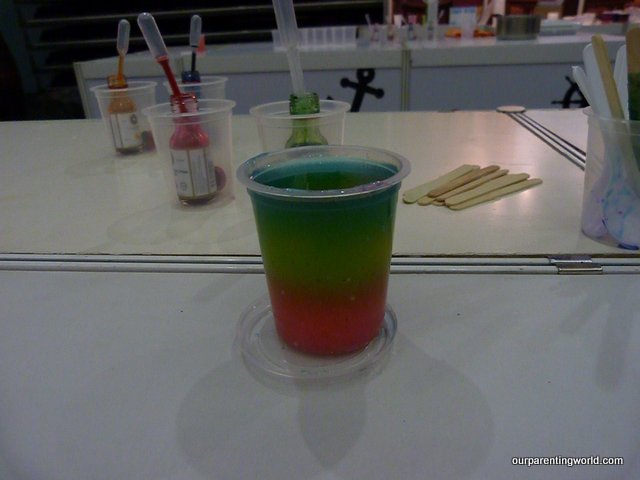 This is the completed Marmalade and you get to bring it home after doing it. We are advised that it is best not to eat it as this is more for experiment purposes.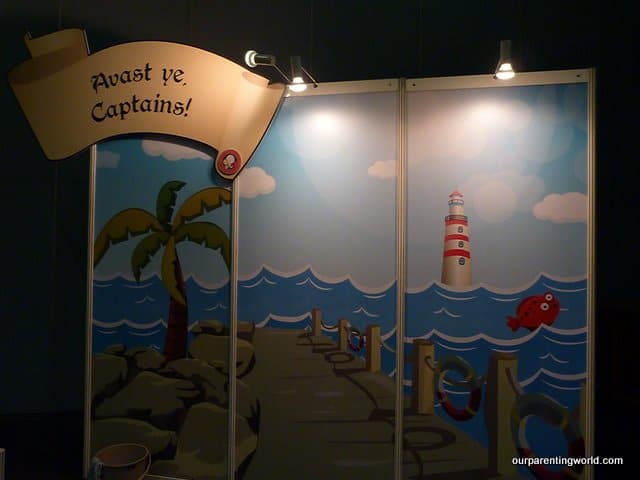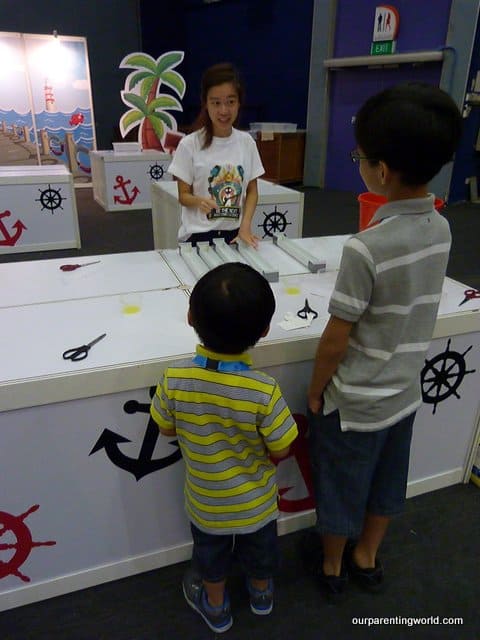 At Avast ye, Captains! experiment booth, children learn how to make the boat move.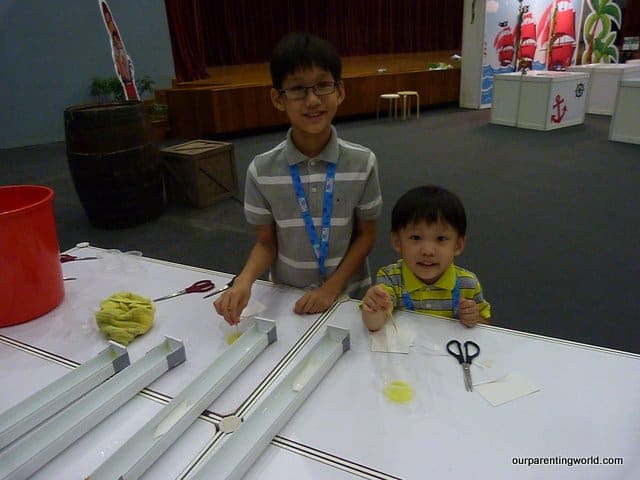 "This is really fun! We had a competition to see whose boat moved the faster and further."
At What say ye, Captains? experiment booth, using a string, grid paper and ruler, Gor Gor learn how to encrypt data by substituting letters for numbers.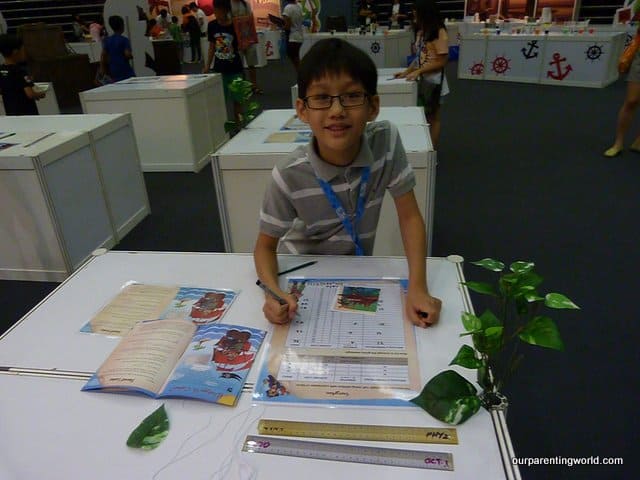 "Yay, I know how to invent a code to protect important documents!"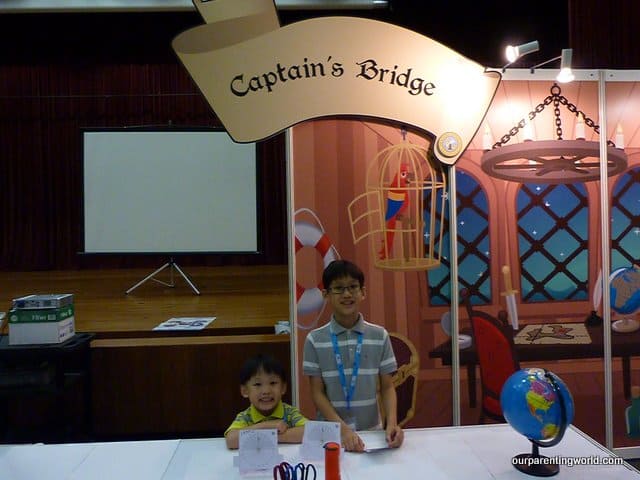 At this experiment booth, we will learn how to build a device to read local time.
After you have completed the experiment at each booth, you will be given a piece of the map. Collect all the pieces and complete the map in your survivor's manual. You will receive a surprise! Both Gor Gor and Di Di completed the map and received an exclusive Science Ahoy! water bottle, they like it very much!
Our Parenting World, Gor Gor and Di Di would like to thank the lovely organisers, Science Centre and all the friendly helpers at Science Ahoy! for inviting and guiding us with all the experiments.
Hurry and come down to take part in this exciting and educating journey at Science Ahoy! as it is only available from now up till 18 July 2014!
Additional Information:
*Kindly take note that Science Ahoy! is a week-long event.
What to expect:  Hands-on activities
Who should sail: All primary school students, families and friends
Organised by:  A*STAR & Science Centre
Date:  11/07/2014 – 18/07/2014
Time to set sail: 9.30am to 6pm
Voyage time span: 1.5 hr
Venue:  Science Centre Singapore
Cost: $5 per sailor (includes a Survival Pack), accompanying adults may join for FREE! Survival Pack can be redeemed by showing Young Scientist badge or Certificate
Pre-registration is required for school groups.
(Normal Admission charges to Science Centre applies)
Shipyard's capacity: 160
More information on Singapore Science can be found http://www.sciencefest.sg/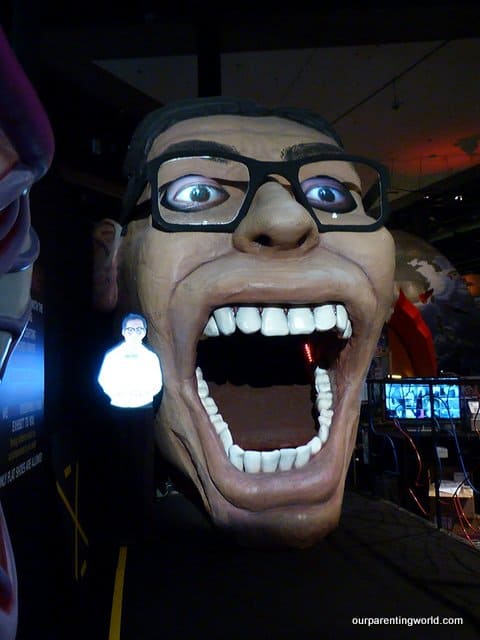 We have also visited Science Centre's latest exhibition about human body in this larger-than-life Human Body Experience (HBX). Please click HERE to find out about our interesting experiences as we walked through the mouth of the above giant face, passed through maze of tunnels all the way through the throat and stomach.