Daddy was invited by Singapore Anti-Tuberculosis Association (Sata) on their opening house day to give a talk on common flu, vaccination and cervical cancer. Daddy is an expert in the above and he is very honoured to be invited to share his knowledge and expertise to the public. 
The talk was well attended by many interested participants, ranging from young parents with young children to elder people. Daddy spoke about the importance of vaccination as it could help them prevent some of the common illnesses like flu, hepatitis and cervical cancer. These diseases could be dangerous and even fatal if a person is unfortunate enough to get them. Thus, like the saying goes, "Prevention is better than cure", people should go for their regular vaccinations like these to protect themselves.
After the talk, Gor Gor get to tour around the facility and he was f

ascinated with the various medical equipment and posters showing the various body parts, bones and organs.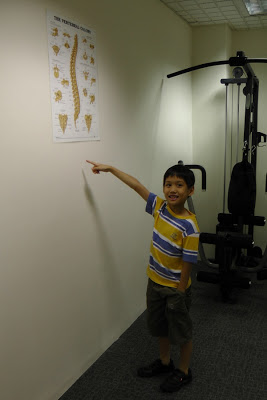 This poster shows what the spinal cord consists of.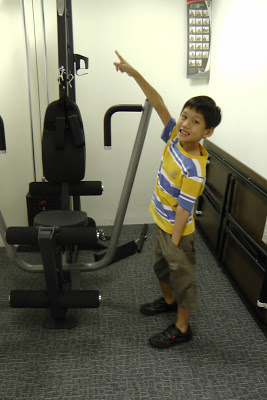 This is a gym equipment at the centre for the patients to exercise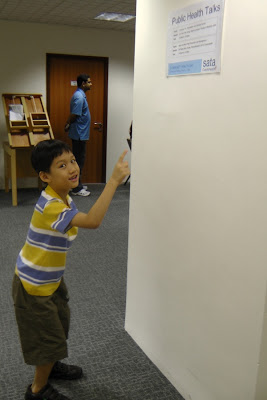 Daddy's talk is going to start soon, I am going in to listen.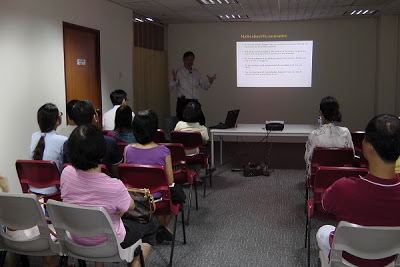 Daddy giving a talk and sharing his expertise 
common flu, vaccination and cervical cancer