Mid-Autumn Festival is widely celebrated in Singapore, it is the time where families and friends get together to bond over yummy mooncakes, sip tea, admire and have fun with the luminous lanterns.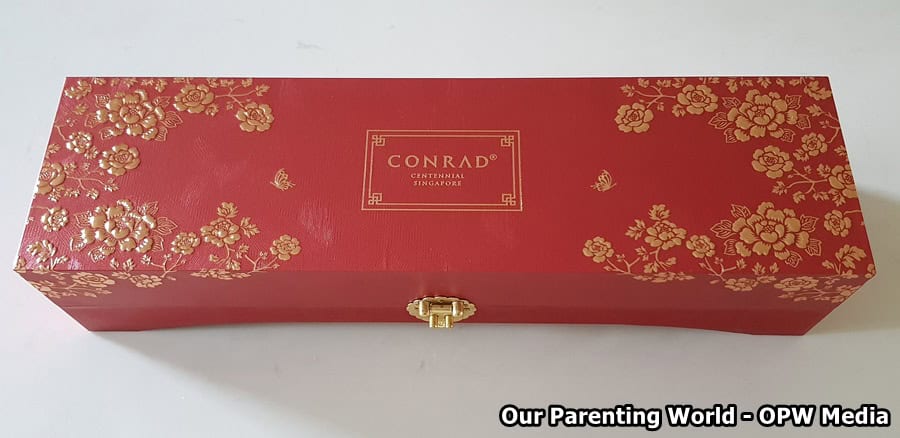 This year, mooncakes lovers can look forward to Conrad Centennial Singapore's delicious mooncakes that comes with a taste of tradition and presented in an elegant timeless box decked with elaborated oriental floral prints. This is a beautiful box and once you finished the mooncakes, you can still keep it to store your belongings. 
The highlight of this year mooncakes is the new Durian Snowskin mooncake, filled with lush durian pulp delicately encased in a melt-in-your-mouth snowskin that will make you crave for more! 
Conrad Centennial Singapore 2018 mooncake collection comes with four tantalising mini snowskin flavours which consists of Royal Chocolate Hazelnut Snowskin, Ondeh Ondeh Snowskin, Passion Fruit Snowskin and Green Tea Snowskin.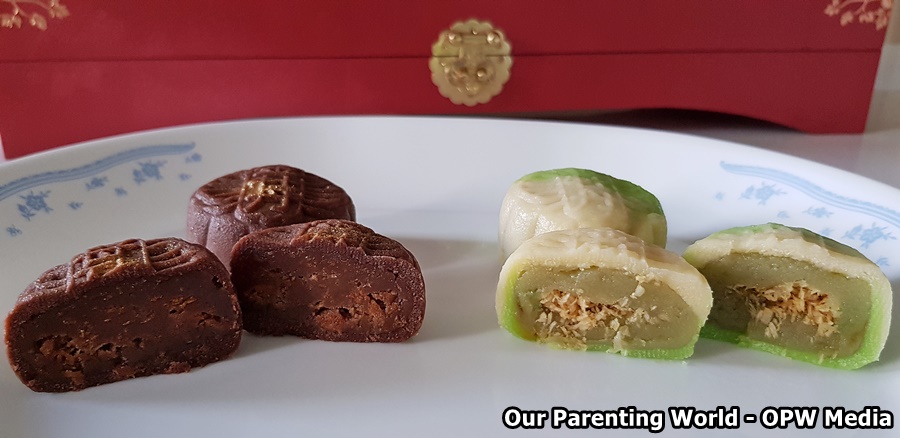 Royal Chocolate Hazelnut Snowskin (L) and Ondeh Ondeh Snowskin (R) 
Royal Chocolate Hazelnut Snowskin in rich dark chocolate colour is inspired by the hotel's signature cake of almond sponge and dark chocolate mousse on a crunchy hazelnut praline base. The traditional Ondeh Ondeh Snowskin is filled with Gula Melaka (Palm Sugar) and fine Coconut bits which we find it very unique and a flavour that is not commonly found in other places.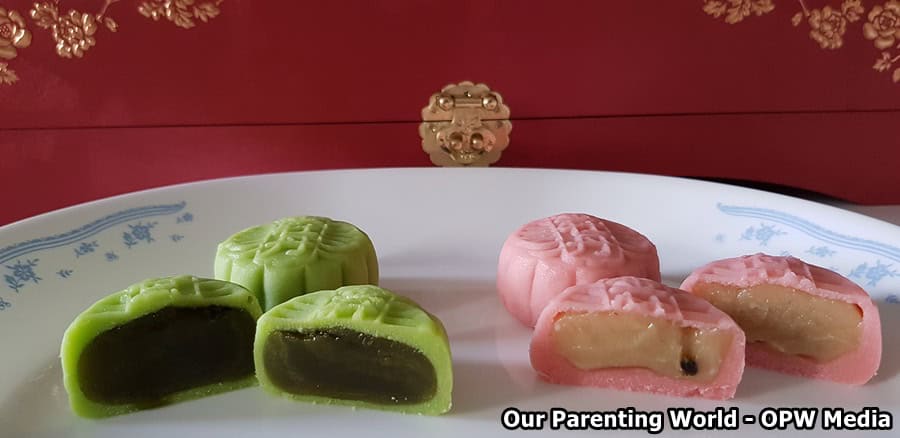 Green Tea Snowskin (L) and Passion Fruit Snowskin (R)
If you prefer something light, try the refreshing Passion Fruit Snowskin and Green Tea Snowskin which gives a pleasant and earthy tea aroma.
For those who enjoy traditional baked mooncakes, Conrad Centennial Singapore offers a selection of Traditional Baked with White Lotus Paste, Single and Double Yolk in White Lotus Paste, Mixed Nuts, as well as the all-time favourite Sweet Potato in Crispy Filo Pastry. The mooncakes boxes are available in choice of two colours, Champagne Cream and Crimson Red. Conrad Centennial Singapore's mooncakes make the perfect gift for family, friends and business associates. Get the mooncakes today! 
To order the mooncakes and find out more, please refer to the following: 
Conrad Centennial Singapore Festive – Mooncakes available from July 23 to September 24, 2018
Discount Offers
July 23 to August 5, 2018 – 25% discount

August 6 to 31, 2018 – 20% discount

September 1 to 24, 2018 – 10% discount
Tel: 6432 7486 / 64327489
Email: [email protected]
Website: www.connoisseur.sg/mooncakes