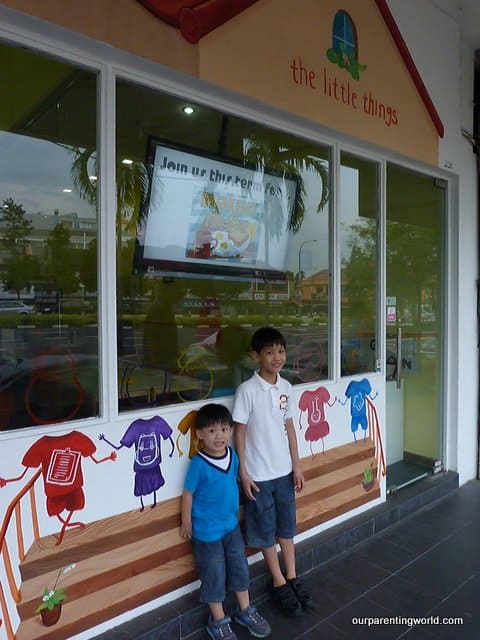 Our Parenting World, Gor Gor and Di Di were very excited to attend a cooking class at The Little Things located at 215H Upper Thomson Road Singapore 574349.
Mummy is the only person in our family who has been going for cooking classes and we are so happy that we finally had an opportunity to go for cooking class just for us, the kids!
The Little Things was started by a pair of friends, Emily Yeo and Valerie Lee who share a love of food and a passion for educating young lives. Bravo to Emily and Valerie for coming up with such a good concept!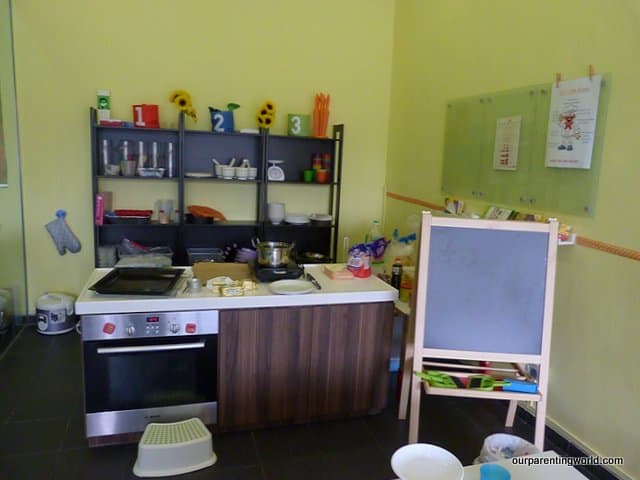 The lesson is conducted in a cosy set up with real kitchen experiences.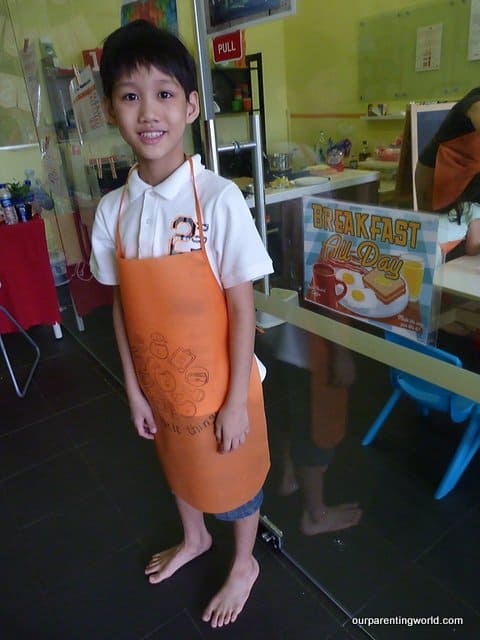 The current term is on everyone's favourite meal of the day, Breakfast and we are going to make egg tarts.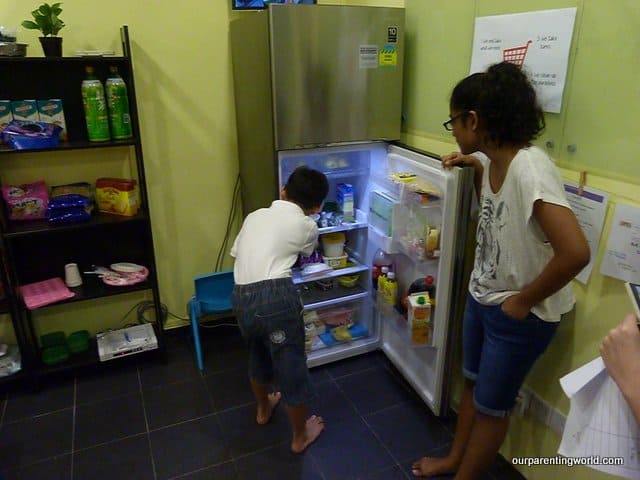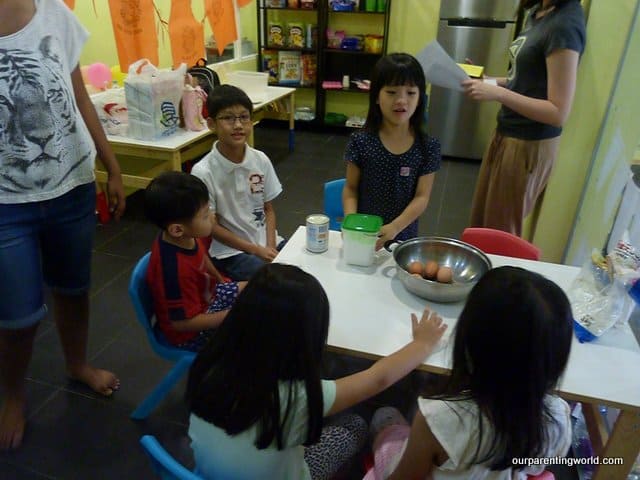 Before the lesson starts, each child is tasked to pick up the required items and ingredients from a mini-mart. Once all the items and ingredients are collected, they are all ready to start preparing for the food.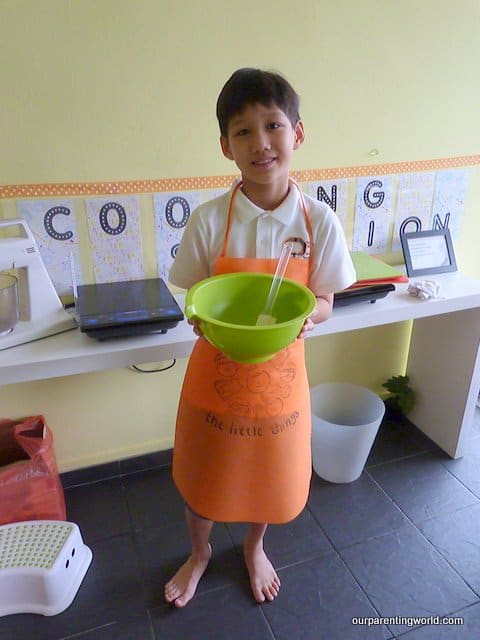 "I am going to start preparing for my food".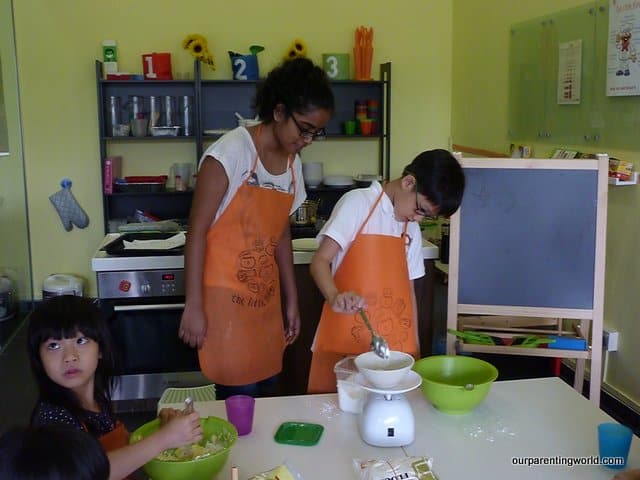 This is Gor Gor's first time cooking and with the guidance from the teachers, he managed to perform each step pretty well. 
Gor Gor also get to perform the task with his new friend. Both are them are measuring and pouring the correct amount of flour.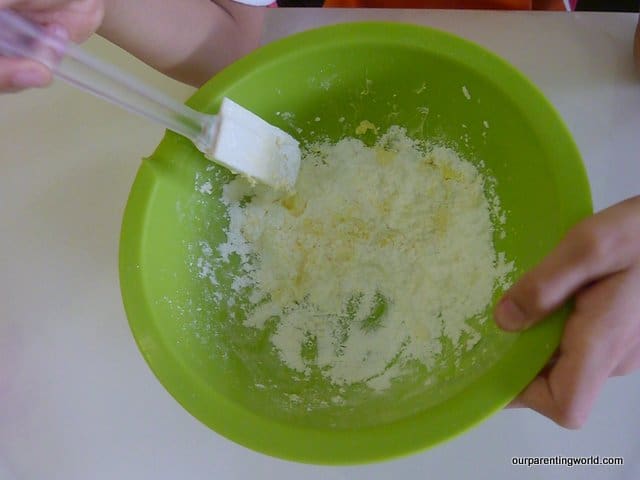 At this stage, children are required to mix the butter, sugar, add in whisked egg and vanilla.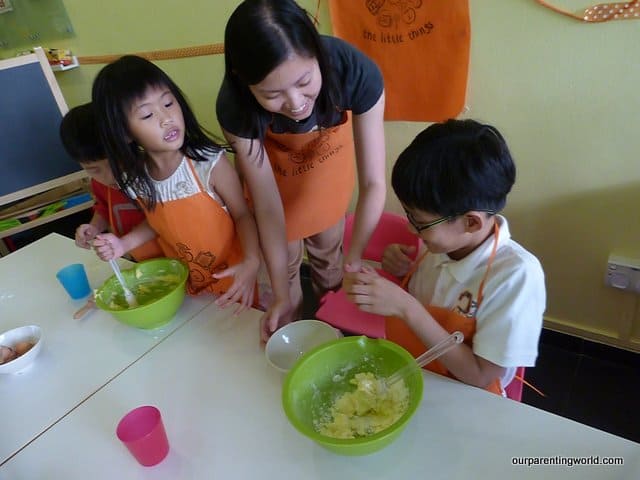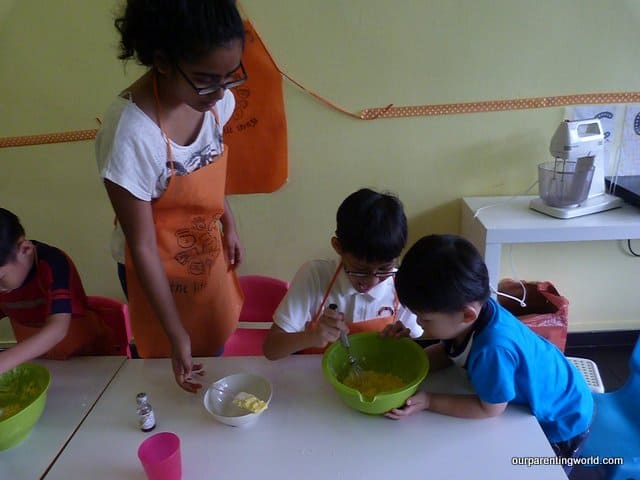 Even though the boys have not done any cooking before, they have no problem following the instructions in sequences as the friendly and attentive teachers are always on hand to help and guide them along.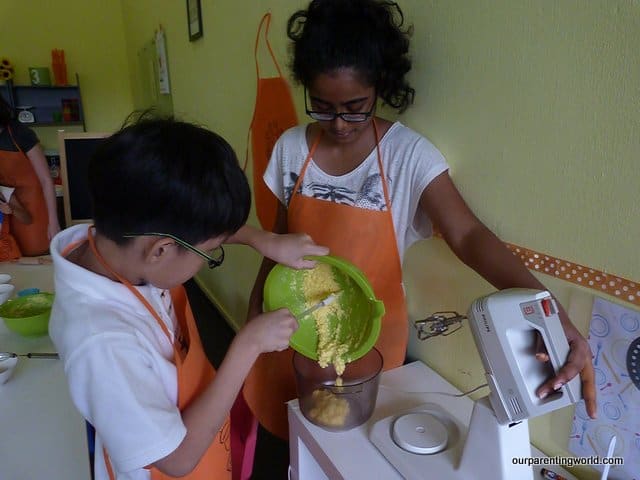 Pour all the mixture into the electric mixer to make it into a dough.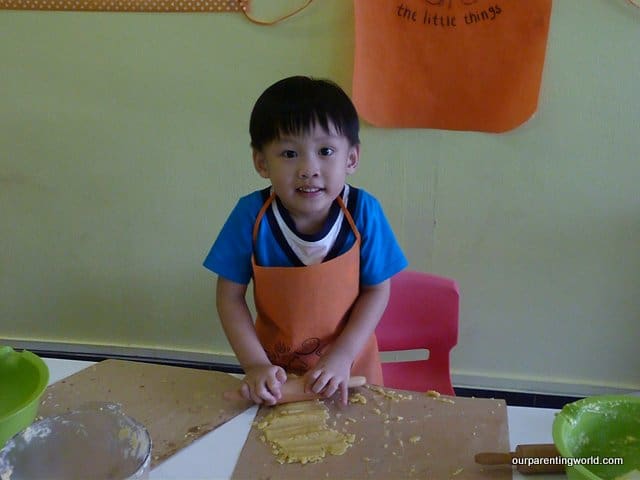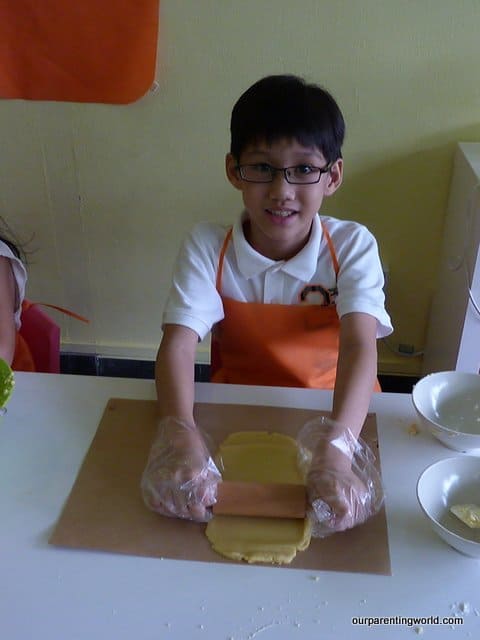 "We are kneading the dough, one more step closer to the delicious egg tarts that we are making."
Using a cup to cut the dough into four circles.
Line the dough into the mould using your fingers. This step is important as a delicious egg tart depends on the crust. Next step, stir well and pour in the mixture of whisked egg with evaporated milk and sugar water into the tart shell.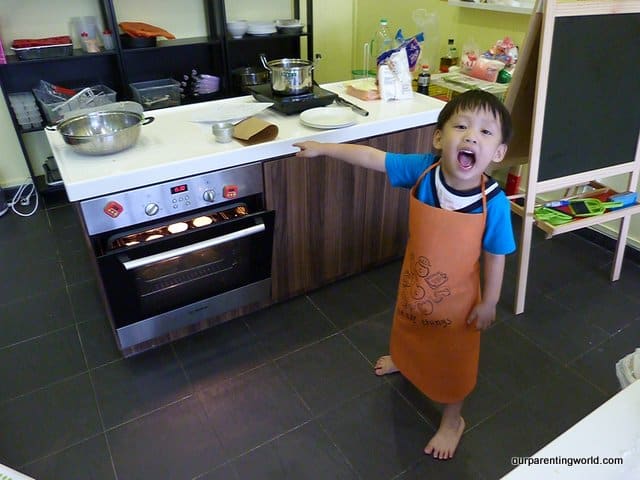 Bake the egg tarts for 15 minutes and you must preheat the oven to 200 degrees. After 15 minutes, lower the oven to 180 degrees, pull the oven door open when the custard is puffed and baked for another 15 minutes.
"Yummy, I can't wait to eat the egg tarts!"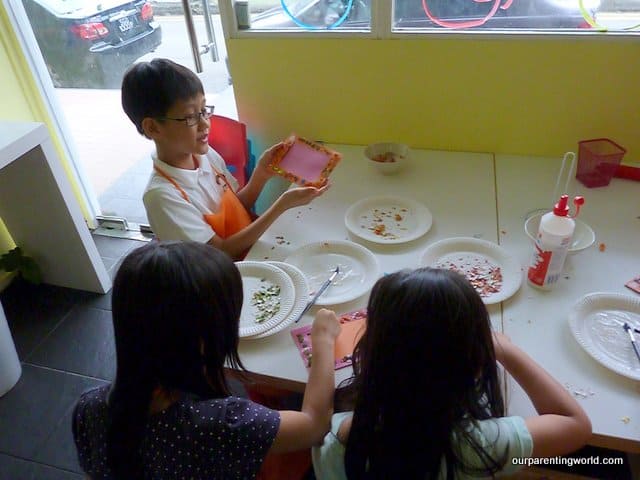 While waiting for the egg tarts to be ready, no time is wasted, the children all settled down to do home crafts, using coloured egg shells to make and decorate a photo frame.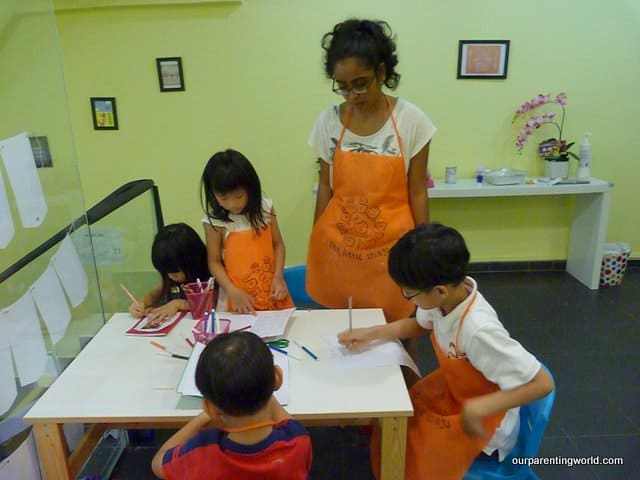 At the end of each lesson, the children will write down the recipe and what they have learnt in their journal. This helps the child to recall the steps and reinforce what they have learnt.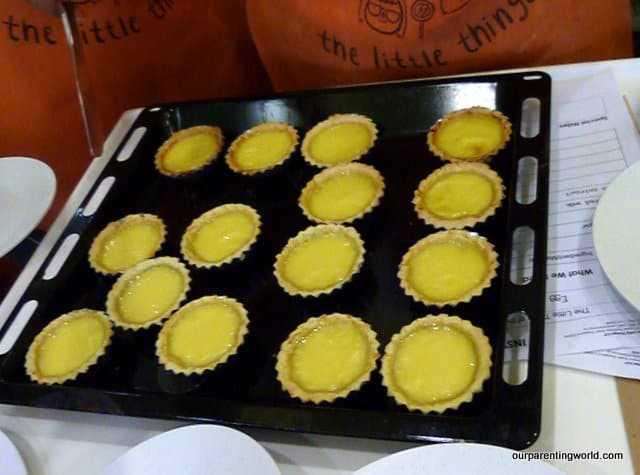 Finally the egg tarts are ready, all the children can't wait to taste the fruit of their labour.
"This egg tart is really yummy, do you want some?"
"We also get to bring back the food that we made during class for our family members to enjoy."
Additional Information:
A typical term at The Little Things consists of the following: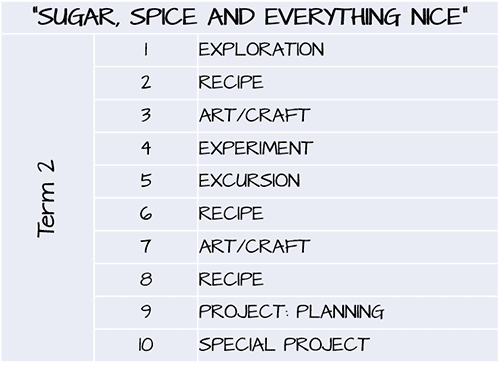 Classes are packed with a mix of educational modules including culinary skills, food science, food craft, group projects and a termly excursion. This is from children age 4 to 12 years old and it aims to make learning fun!
After every session, there will be a follow-up email where The Little Things will provide Mummy & Daddy with links to pictures of their children in action, a Parents Note to summarize some learning points, as well as recipes that Mummy & Daddy can do with their children at home. This is really thoughtful and useful as parents and children can continue to practise and re-create the recipes that their children were taught in class.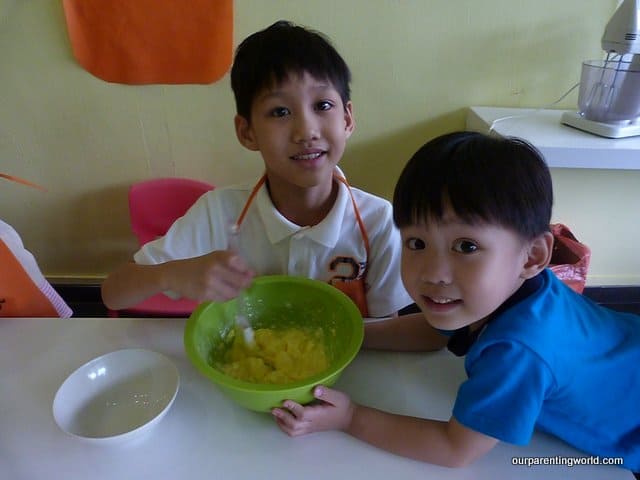 Our Parenting World, Gor Gor and Di Di would like to thank the lovely Valerie and Emily for having us. We have a fun and educating time!