Imaging attending a cooking class conducted by a 8-year-old chef?
When Our Parenting World was invited to this exclusive event, our team was very excited to be able to meet this talented young chef, Estie Kung and she is also one of the most well-known children chefs in the world.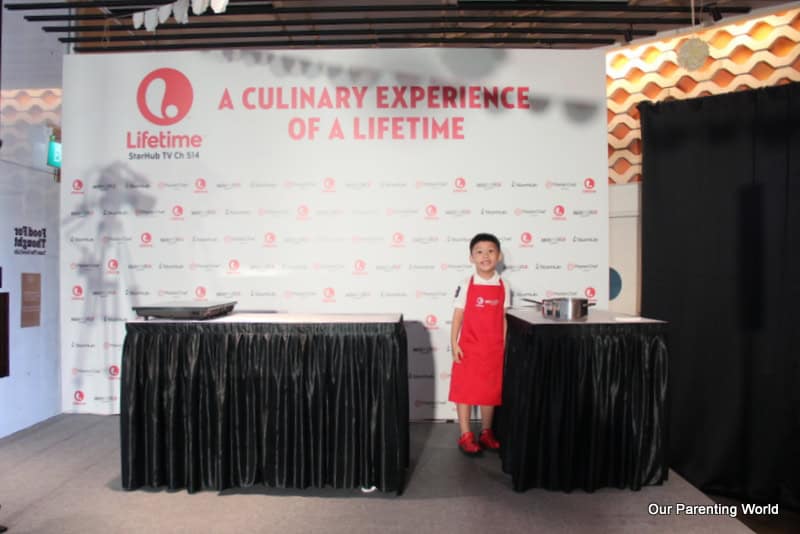 Child Chef Prodigy Estie Kung was in Singapore to conduct the Cooking Masterclass event which was held in conjunction with the launch of the A+E Networks®' Lifetime® (StarHub TV Channel 514), a new cooking competition series featuring pint-sized prodigies taking on culinary veterans titled : "Man vs. Child: Chef Showdown". The show premiered in Asia on Tuesday, 26 January at 7pm. 
Photo Credit: Lifetime Asia
At this Masterclass event, the talented Chef Estie led 4 young chefs, including Our Parenting World's youngest team member to prepare dinner for the audience who did not know their dinner will be cooked by these group of young chefs.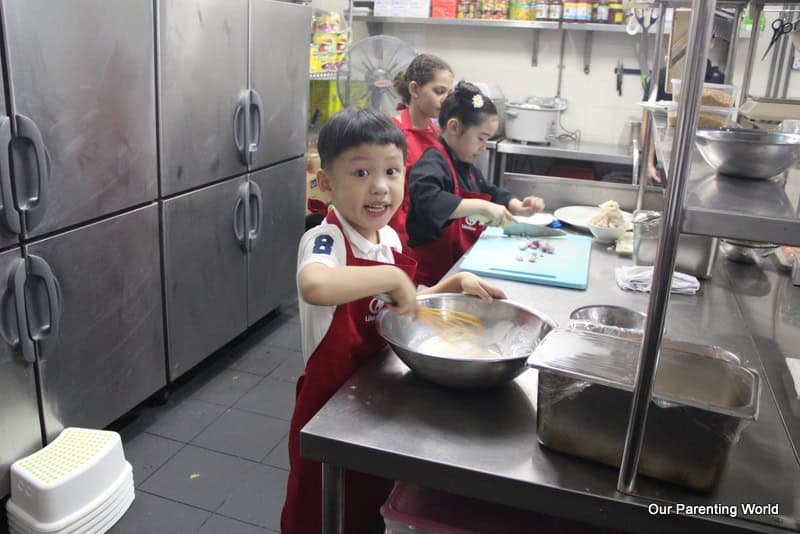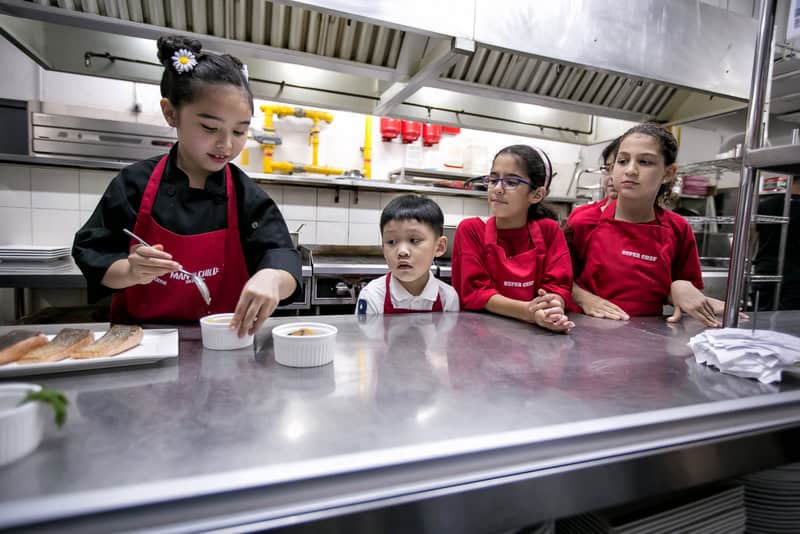 Photo Credit: Lifetime Asia
When Chef Estie Kung arrived in the kitchen, she wasted no time in organizing her team of young chefs and allocating each of them their own area of responsibility like slicing the vegetables, peeling the egg shells etc. She then proceeded to cook a meal with her team. Although she is only 8 years old, the way she engaged and provided guidance to her team members is truly amazing!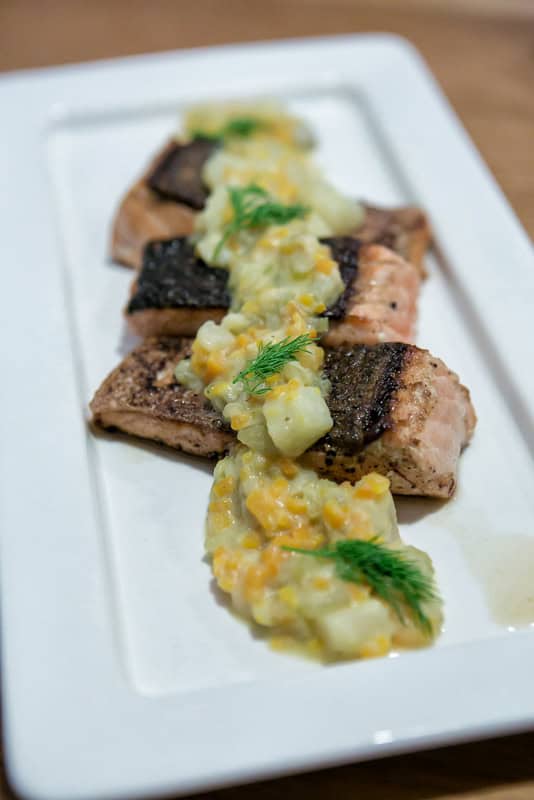 Photos Credit: Lifetime Asia
The above dishes are egg appetizer and salmon fish, prepared by Chef Estie together with her team of young chefs. They are absolutely delicious!
"I enjoy learning cooking and working with Chef Estie, she is very friendly and warm. I picked up a lot of cooking tips from her."
The winner of Asia's first MasterChef, Chef Woo Wai Leong from Singapore was also invited to cook for the audience.
Photo Credit: Lifetime Asia
Towards the end of the event, Chef Estie led her team of young chefs out to meet the audience and it was then the audience realised that their delicious egg appetizer and the salmon fish main course were actually cooked by them. 
Photo Credit: Lifetime Asia
Chef Estie was witty and engaging on stage and during the questions and answers session. She even joked that unlike other children who get to go for holidays, her trip to Asia resembled more of a business trip than a holiday trip for her. 
Catch Child Chef Prodigy Estie Kung on the cooking show "Man VS Child: Chef Showdown". She is also the youngest competitor in the show.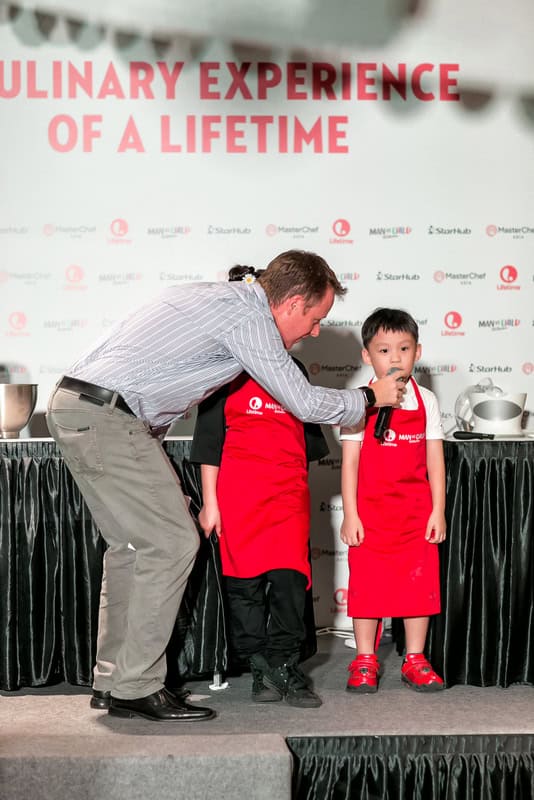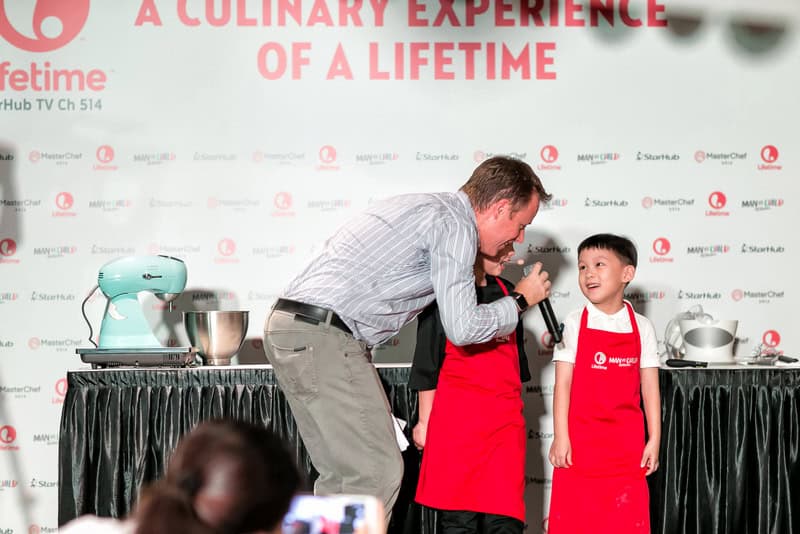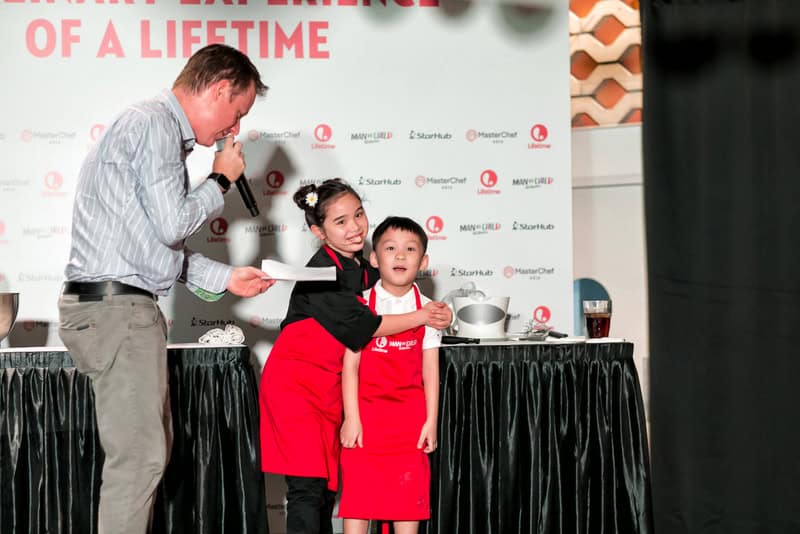 Photos Credit: Lifetime Asia
It is an enjoyable and memorable experiences for Our Parenting World, little one Videll to be able to meet Chef Estie and learn cooking from her. She is truly an inspiration to many and a very talented chef! 
Lifetime's culinary competition series, "Man Vs. Child: Chef Showdown", pits some of the world's most talented young cooks against the very people they look up to professionally trained, adult chefs. Hosted by chef and television personality Adam Gertler, the 13-episode series follows a team of five up-and-coming child cooking wunderkinds – Estie (8), Dylan (11), Emmalee (12), Cloyce (13) and Holden (14) – who face off against a different executive-level chef each week for bragging rights. 
In each episode of "Man Vs. Child: Chef Showdown", a team of five child cooking prodigies will challenge a prolific executive-level chef in the kitchen, where they will defend their culinary abilities. A new executive chef will face off each week against the team of minor masters. The competitors' overall aptitude and areas of expertise will be tested in three dynamic cooking rounds as they're challenged to create a different dish, under unusual circumstances.
Man vs. Child: Chef Showdown follows on the heels of successful hits on Lifetime including MasterChef Asia, Child Genius, Amazing Race Australia and Married at First Sight.
Tune in to watch, Man vs Child: Chef Showdown which will air every Tuesdays at 7.00pm & 10.00pm on Lifetime (StarHub TV Ch 514)