Copper Chimney located at the cultural melting pot of Little India's Syed Alwi Road serves authentic North Indian and Chinese Indian also known as 'Chindian' cuisines. The restaurant has just been awarded the Halal certification to meet the growing halal market in Singapore and tourists. It has also revamped its restaurant with new interiors and introduce exciting additions to its current menu of delectable delicacies that is set to impress diners.
Here's the highlight of some of the dishes from the revamped menu at Copper Chimney as follows: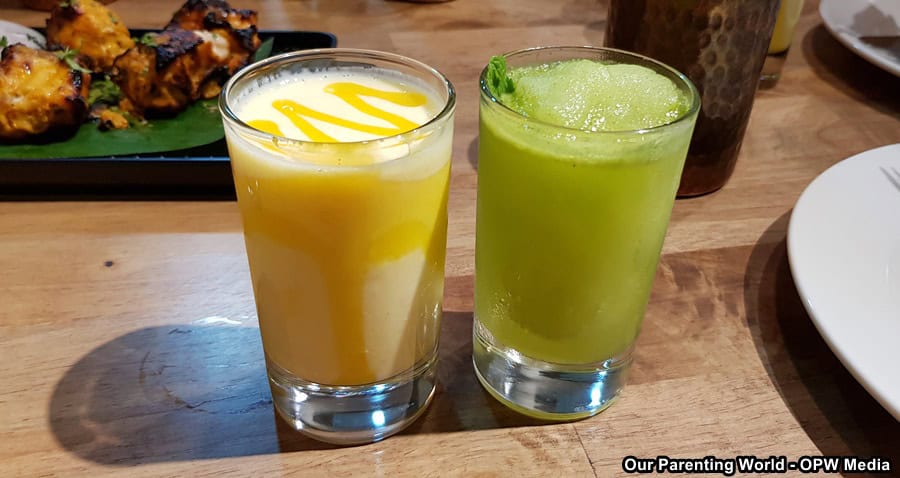 Refreshing Mango Lassi (left) and Mint Calamansi (right) were served before we start our meal during the media tasting session. 
Masala Roomali ($8.00) is a thin bread that is baked till crispy, filled with onions and tomato and topped with Masala seasoning. This dish is good for sharing and a great starter before the main meal.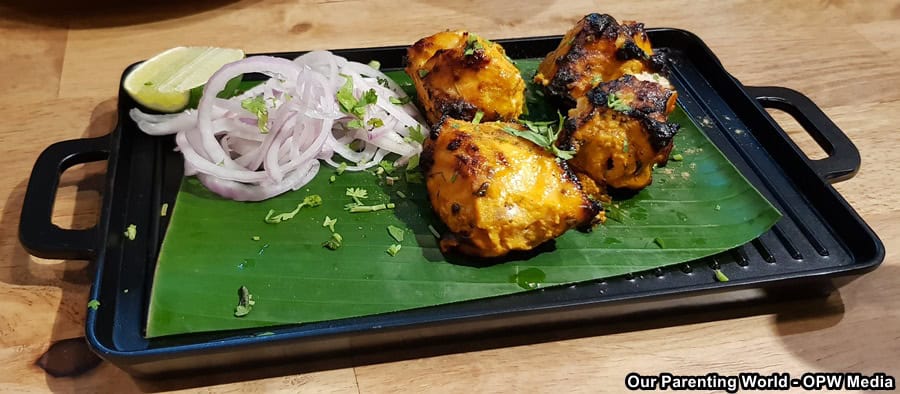 Salmon Fish Tikka ($18.00) is cooked using Copper Chimney's custom made tandoor, the meat is cooked to perfection that will literally melt in your mouth.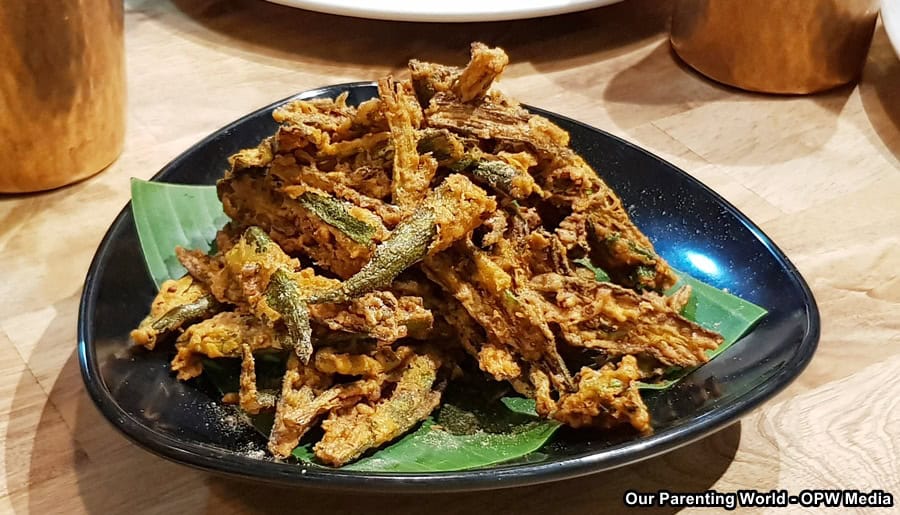 Kurkure Bhindi ($5.00) consists of lady's fingers that are deep-fried till crunchy.  
Sultani Seekh Rice Platter ($29) consists of delicious and juicy lamb and chicken kebabs accompanied on a bed of premium basmati rice.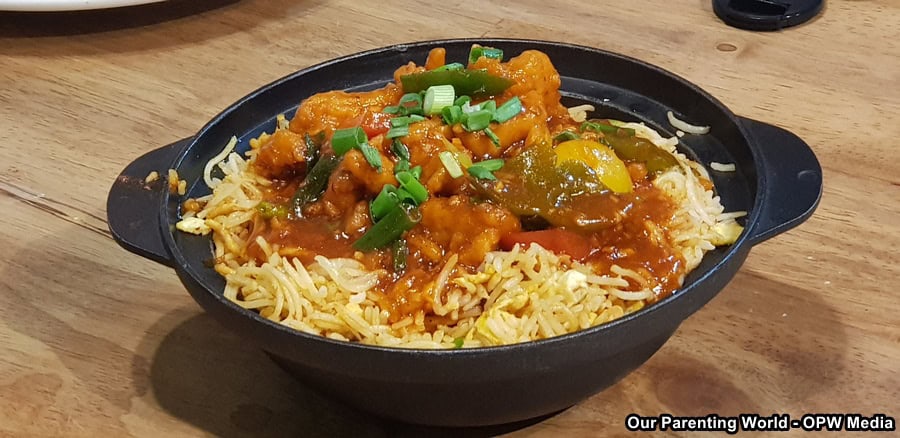 Triple Szechwan Rice ($15.00) is a fusion delicacy with Chinese and Indian flavour. It is an iconic Mumbai street food delight with a combination of meat, fried rice, hakka noodles, and spicy gravy.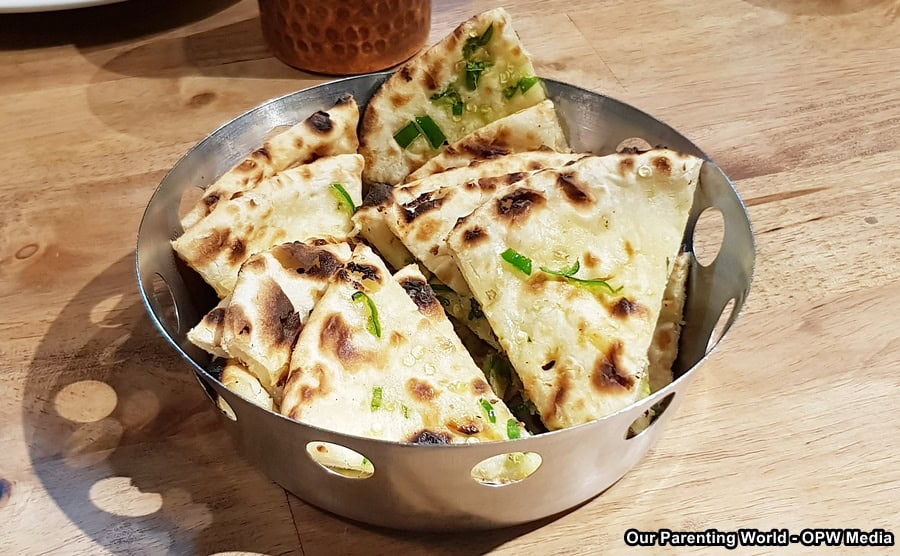 Chili Cheese Naan ($6.50) features soft, fluffy naan with chili that will give you a kick on your taste buds.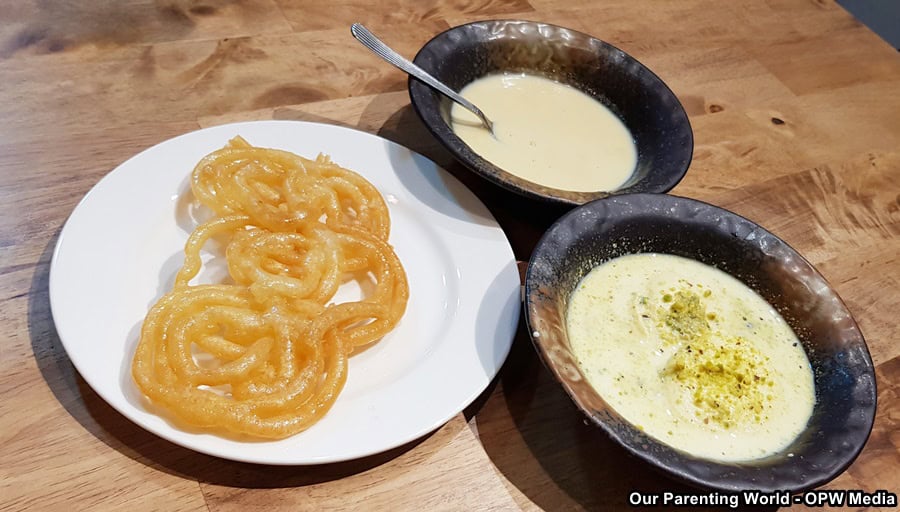 For desserts, indulge in Jalebi with Rabdi (left at $8.00) that is freshly made, filled with rich syrup and deep fried till crispy, you can eat it with Rabdi that helps to balance the sweetness of the Jalebi. Pista Rasmalai (right at $7.50) is a traditional dessert consisting of Indian cottage cheese that is so creamy and immersed in sweetened milk filled with crushed pistachios for the added texture. 
Copper Chimney's menu offers carefully curated specialised Halal North Indian and Chinese-Indian cuisine that will satisfy all palates. 
Address: 100 Syed Alwi Road, Singapore 207676
Tel: 6294 8891
Copper Chimney is open from 11.30am to 12.00am on weekdays and 11:30am to 12:30am on weekends.
To find out more, please visit its website https://www.copperchimney.com.sg/