Shoppers, are you ready? Lazada 11.11 is the biggest retail event of the year!! This is Lazada's flagship event and its biggest one day sale, and they have specially lined up a plethora of deals, vouchers, and promos for shoppers to enjoy!  
Shoppers can expect up to 90% off with access to up to $1,111 vouchers and over 1,111 flash sales to participate in. A big part of Lazada's 11.11 shopping festival is centred on "shoppertainment", encouraging customers to watch, play, and shop! After watching and participating in livestreams & playing their 9 different LazGames, shoppers should have accumulated many juicy vouchers to spend when 11.11 drops.
Here's some of the highlight 11.11 deals for parents as follows:
Storewide Flash Sales (By Category) – Only on 11 Nov, 12-2am
Top Parenting Deals to look out for:
Mark your calendar, get ready to shop at Lazada's Biggest One Day Sale Happening On 11 November! Happy Shopping! 
To find out more and to start shopping, please go to Lazada's website at https://s.lazada.sg/s.hFUt
Lazada Merchandise Store 
New store launch on 1 November 2019, providing products relevant for your everyday usage and elevate your quality of life at https://www.lazada.sg/shop/lazadamerchandise/
Featuring assortment that are bold, youthful, following Lazada's refreshed look and colour palette.

The store features two main product lines: 

1)Lazada Merchandise – Functional and relevant everyday products and 

2)Lazada Collaborations – Exclusive, limited-edition products and collectibles coproduced with popular brands. Currently, Lazada has the following collaborations:

Lazada x Crumpler (Squid Pocket, available in black and grey)

Lazada x Sudio (limited-edition Red Tolv True Wireless Earbuds)

Lazada x Marshall (limited-edition Stockwell II in Burgundy speakers – 50 pcs only)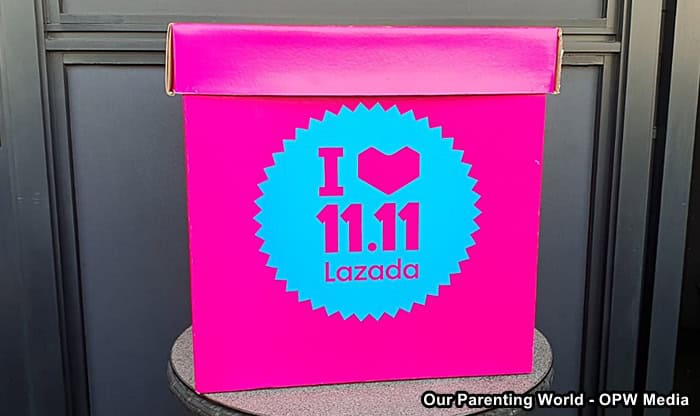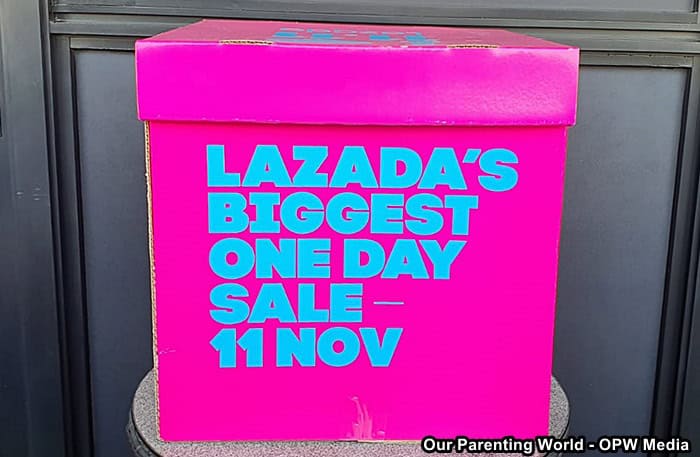 Thank you Lazada for sending this lovely surprise kit to us!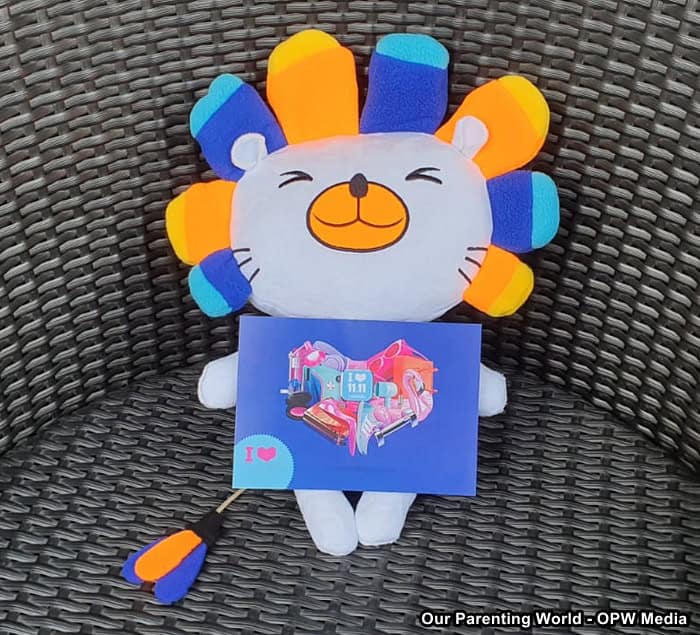 We absolutely adore this Lazada Lazion the Lion Plushie Doll! This ultra-cute plushie doll is Lazada's iconic lion mascot that will certainly put a smile on your face. To purchase the Lazada Lazion the Lion Plushie Doll, please visit this LINK.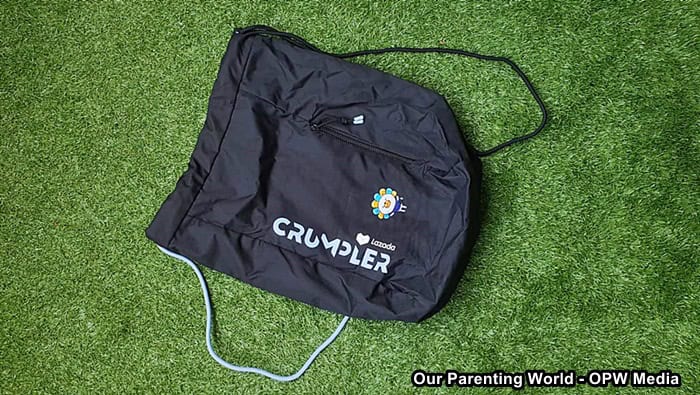 Lazada x Crumpler Squid Pocket Drawstring Bag Large Black  
This is a Lazada Merchandise store-exclusive featuring a lightweight and versatile drawstring backpack that has an embroidery patch of Lazada's iconic lion mascot, Lazion, on the front of the backpack. This large drawstring bag can put in many things and has an external front zipper pocket for small items. The bag can also be packed into the front zipper pocket, this hardy bag is useful for everyday use.  To purchase the bag, please visit this LINK. 
Shop at Lazada's Biggest One Day Sale: 11.11! at https://s.lazada.sg/s.hFUt