CP Food has launched brand-new healthy skinless chicken products that are perfect for those looking to eat well with a quick, fuss-free meal. The two new products are Pepper Kicks and Glazed Teriyaki Chicken.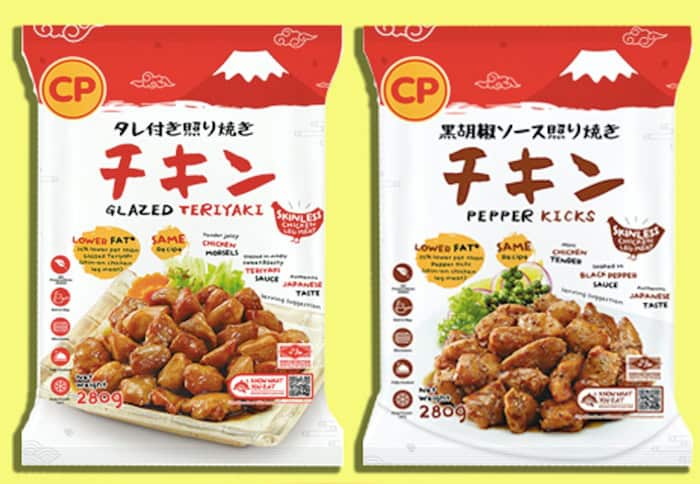 CP Glazed Teriyaki Chicken (L) and CP Pepper Kicks (R)
This is certainly good news especially for busy parents, we can whip up a tasty and healthy meal in less than 10 minutes using these two new items! It is very easy to prepare, both products come in a boil bag and you can just cook it by immersing the bag in boiling water for up to 7 minutes. Once ready, just cut open the boil bag and pour out the content. The new items boast authentic and delectable Japanese taste and made of chicken leg meat which is well-known to be an excellent source of protein, essential amino acids and several vitamins and minerals. The meat is more tender, has a more flavorful and intense taste than other parts of the chicken. 
CP Pepper Kicks contains 25% less fat than the original version and has a more robust flavour as the meat has been soaked in black pepper to give you the fiery kick! Use the tasty meat to create a variety of dishes, you can stir fry it with vegetables, pair the meat with rice or wrap it with tortilla wrap. 
CP Glazed Teriyaki Chicken contains 35% less fat than the original version. It is even more flavourful with the tender, juicy chicken meat being soaked in mildly sweet and zesty teriyaki sauce that is so delicious!
During the CP Food media tasting, we are so amazed with CP Food products and you can use the products to create a variety of tasty dishes as follows: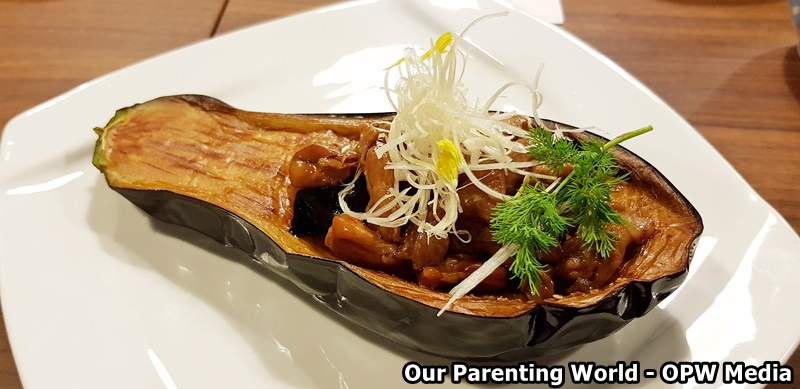 Japanese Eggplant with Teriyaki Chicken using CP Glazed Teriyaki Chicken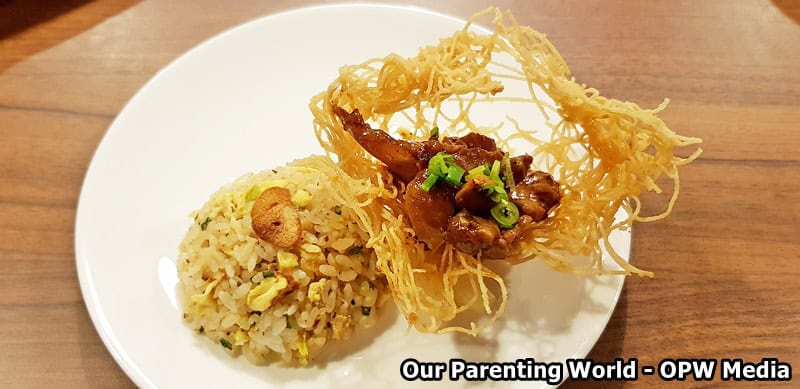 Japanese Fried Rice with Pepper Kicks using CP Pepper Kicks
Its new items are made using whole chicken leg meat and it does not contain any preservatives. Preparation is very convenient just boiled the bag for 5 – 7 mins or microwave for 3 – 5 mins.
In addition, if you enjoy indulging in gyoza, you can use CP Food's range of gyoza items to create a variety of delicious dishes. CP Food's Gyoza items consist of CP Chicken Gyoza, CP Japanese Crispy Gyoza, CP Pork And Chicken Gyoza With Chive and CP Pork And Chicken Gyoza With Suki Sauce.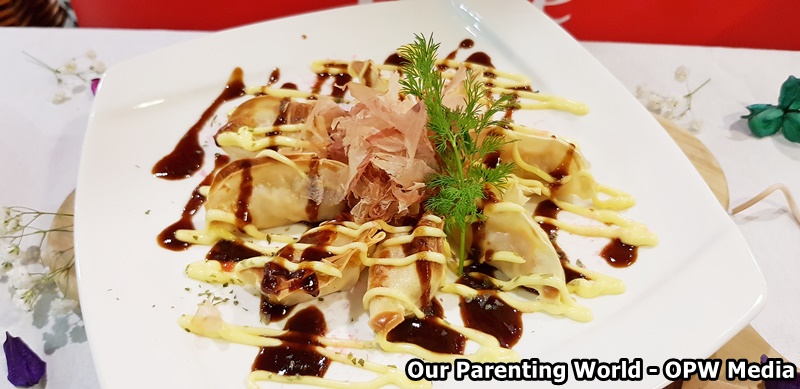 Grilled Gyoza with Bonito Flakes using CP Pork and Chicken Gyoza with Chive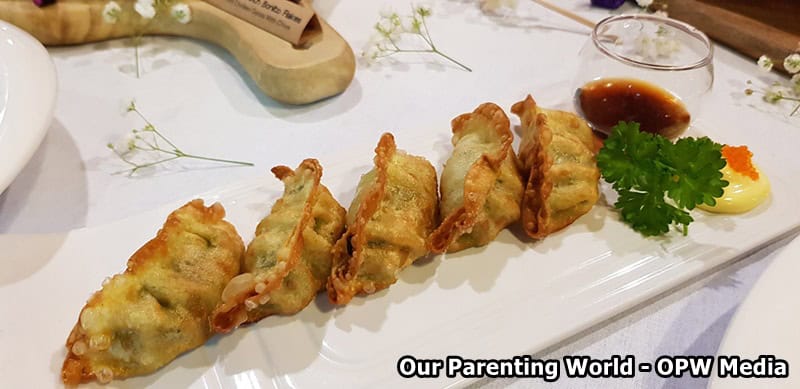 Deep Fried Gyoza serve with Yuzu Soy/Mayo with Mentaiko using CP Pork And Chicken Gyoza With Suki Sauce
Cheesy Gyoza using CP Chicken Gyoza
To find out more about CP Food products, please visit its website at https://cpshopz.sg/
CP Food offers a variety and finest products at affordable prices that make your life easier, you can prepare tasty meals quickly that the whole family can enjoy! The new chicken products are best accompanied with yakisoba, or used as ingredients for onigiri or in a bento set. The possibilities are endless! The Pepper Kicks and Glazed Teriyaki Chicken retails at $5.90 per pack, and are available at NTUC Fairprice, Sheng Siong, Cold Storage, Giant, Prime, Meidi-Ya, and Ang Mo Supermarkets.
From now till 30th September 2018, get your hands on 3 packets of the Pepper Kicks and Glazed Teriyaki Chicken for only $14.50! Available at all leading Supermarkets. To find out more, please visit its website at http://www.cpbrand.com/cookingkit/index.htm and facebook at https://www.facebook.com/CPSingapore/?ref=br_rs