Gor Gor is invited to Darryl's birthday party at LilliPutt. What is LilliPutt? It is Singapore first themed indoor mini golf playground. Darryl wanted his friends to come to his birthday party dressing as super hero. Gor Gor chose to be "Iron Man".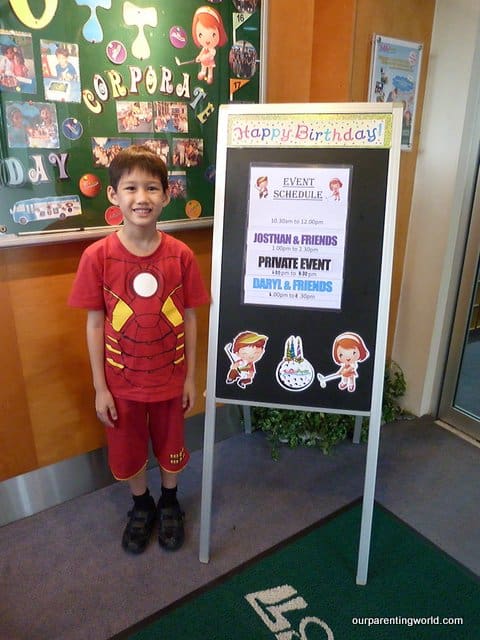 Gor Gor says: I am here at Lilliputt and in my "Iron Man" costume. Mummy found this set of costume at Toys R Us. I can't wait to play with my friends.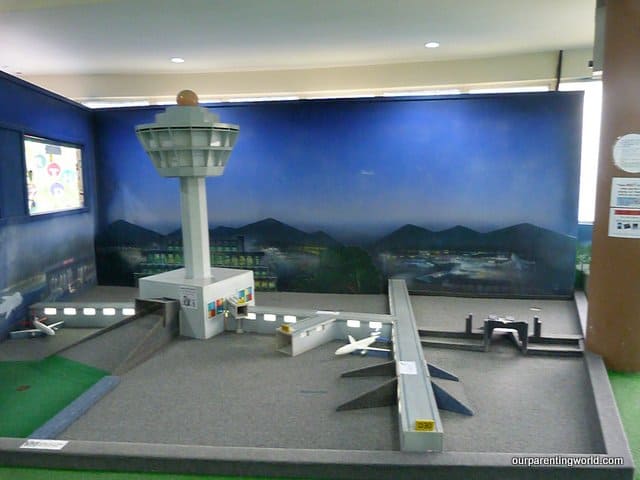 Inside the venue, you have an opportunity to tour around Singapore as it features many familiar life like structures of famous landmarks such as Changi Airport as the above picture.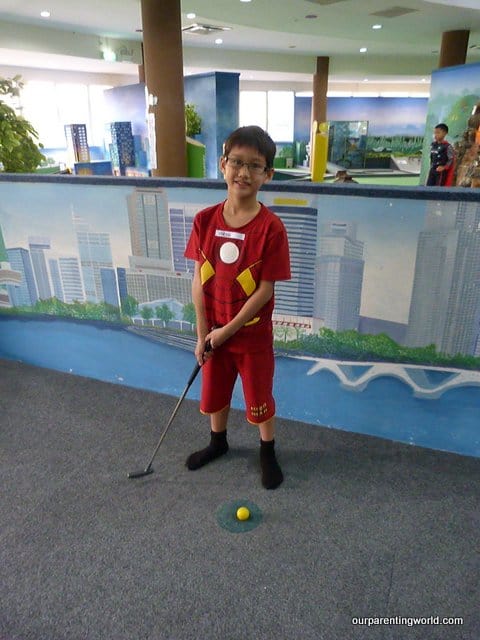 Children get to move from one station to another as they putt their way through 18 putting stations. Gor Gor's journey begins …
Lucky strike, hole in one!
Some of the interesting landmarks. This is Boat Quay.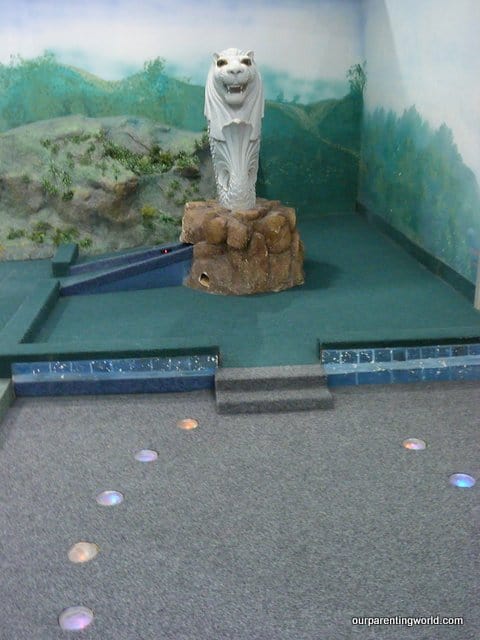 This is the famous Merlion which is the mascot of Singapore.
This is Singapore shipping port, one of the world's busiest port.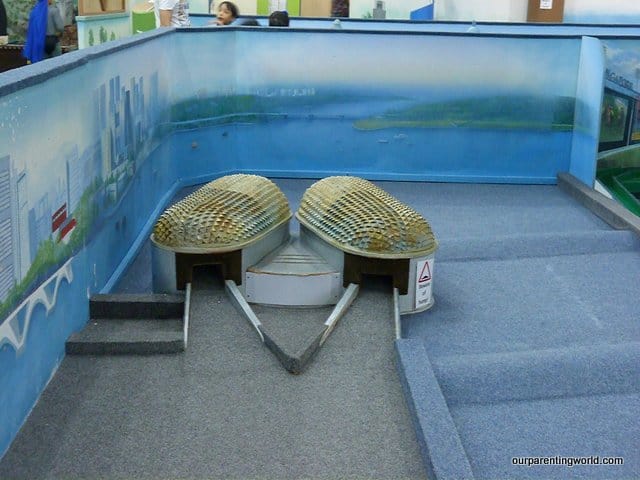 Do you recognise this place? Answers: Esplanade, theatres on the bay.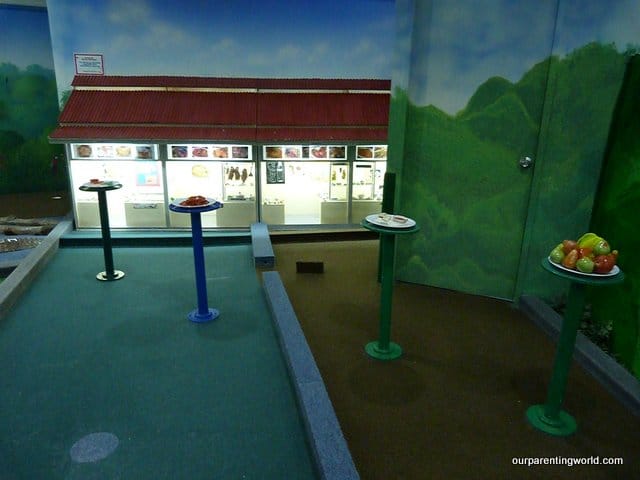 They even have a station that showcase Singapore's favourite food like Chicken rice.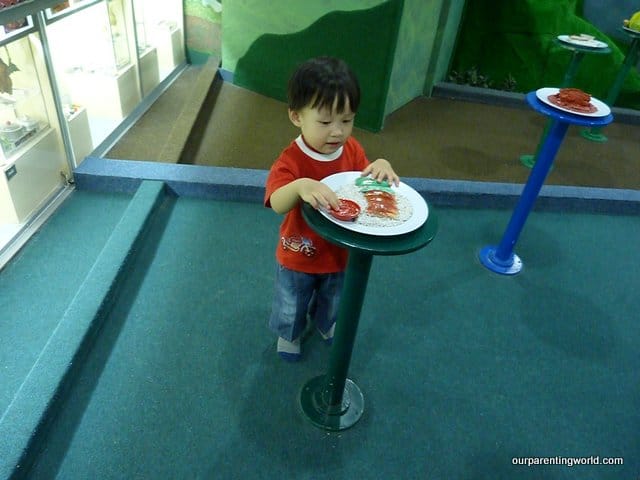 Look who is here! Di Di who is below 5 years old is not able to play so he spends time visiting the various stations. Look at the food, it looks so delicious!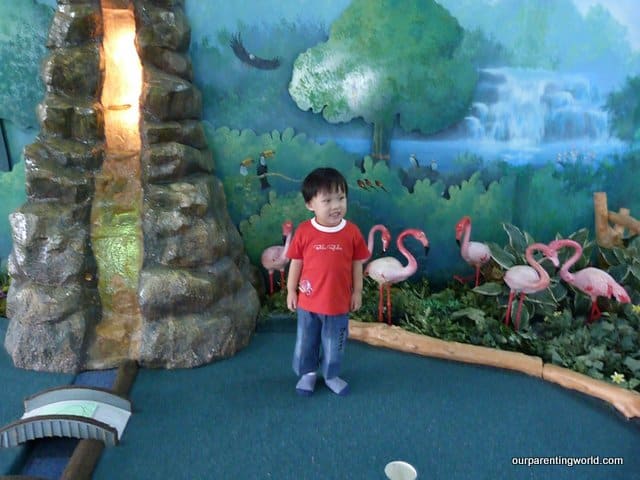 Di Di among the Flamingos.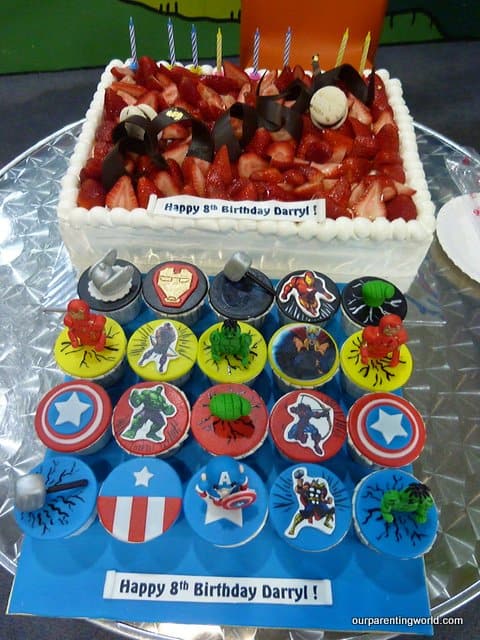 It is time to sing the birthday song to our birthday boy. The children are called to gather around the lovely cake and cupcakes.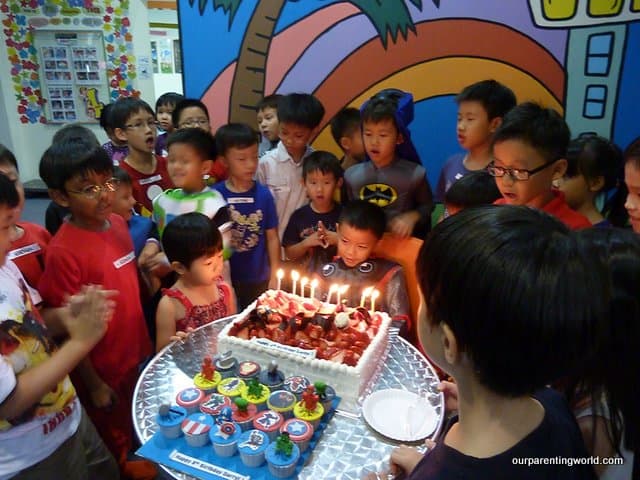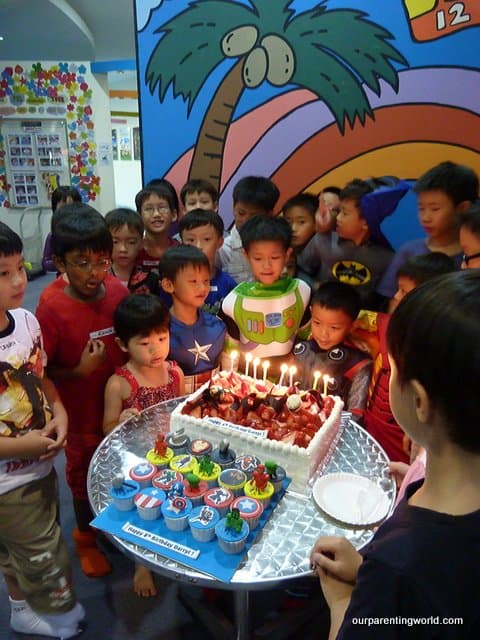 Gor Gor and his friends gather around to sing Happy Birthday song to Darryl who is dressed as the super hero, Thor.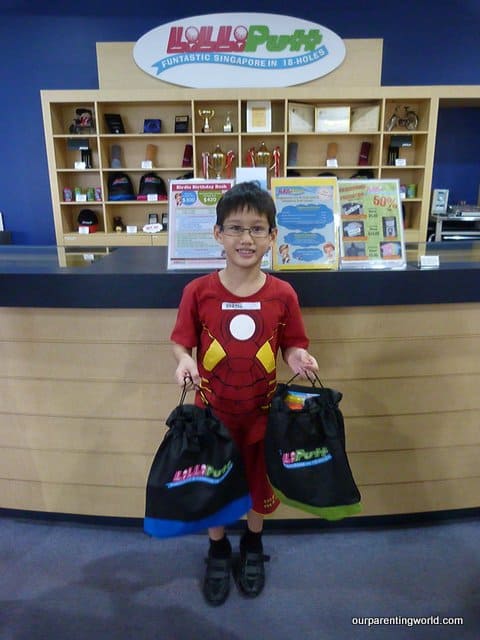 Gor Gor and Di Di are given a goody bag each. Thank you Darryl and family for inviting us to your birthday party. We all have a good time and Happy Birthday to Darryl!
Please click this link to find out more about LilliPutt. Singapore first themed indoor mini-golf adventure in 18 holes. Important point to note, no shoes are allowed, please remember to bring your socks for both adults and children. Have lots of fun!