Mid-Autumn Festival is a widely celebrated occasion among the Chinese after Chinese New Year. It is a time of celebration where families and friends gather and bond together admiring the moon at its brightest, colourful lanterns and indulge in delectable mooncakes!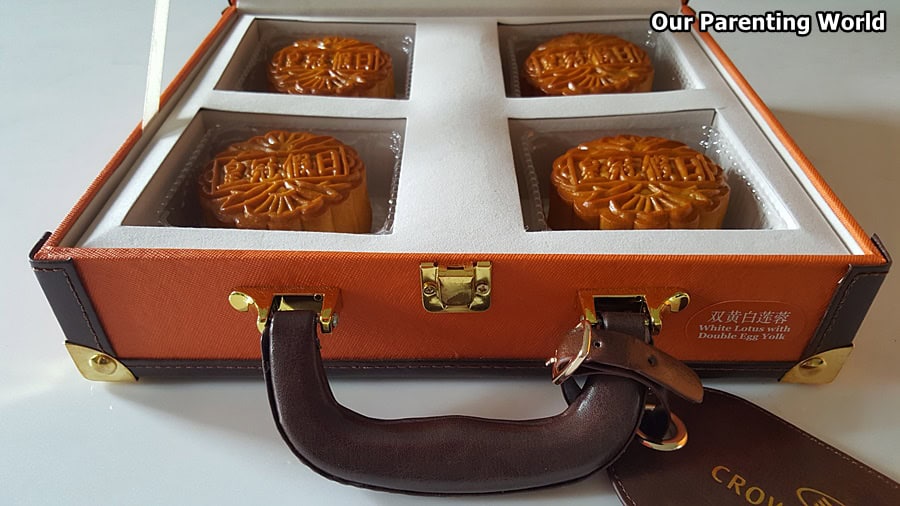 Crowne Plaza Changi Airport presents its yummy traditional baked mooncakes selection in a limited edition travel-themed suitcase series. This is an elegantly designed case with chic orangey colour and comes with vintage dark brown trimming and shiny gold hardware and suitcase buckle. It even comes with a matching leather luggage tag.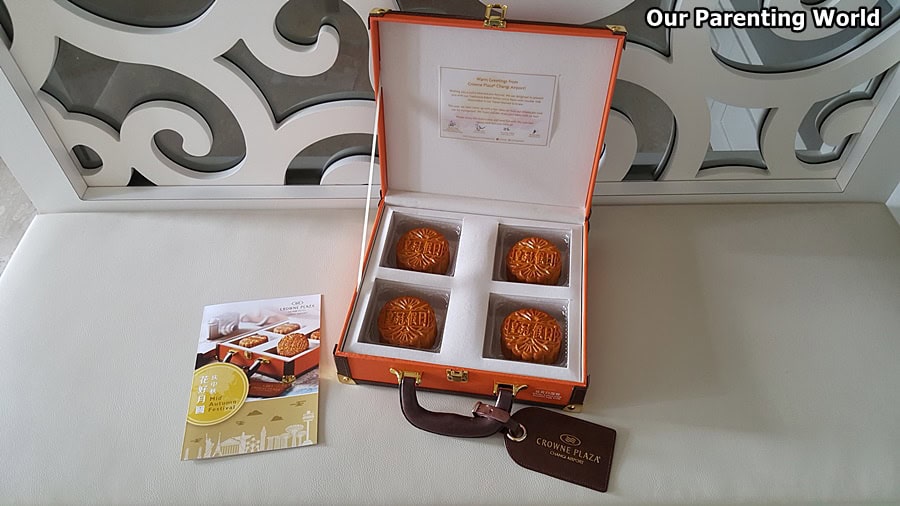 With such a beautiful case filled with delectable traditionally baked golden brown mooncakes, this is perfect as a gift to families, friends, colleagues and business associates! You can even use the case to store your belongings after finishing up the mooncakes.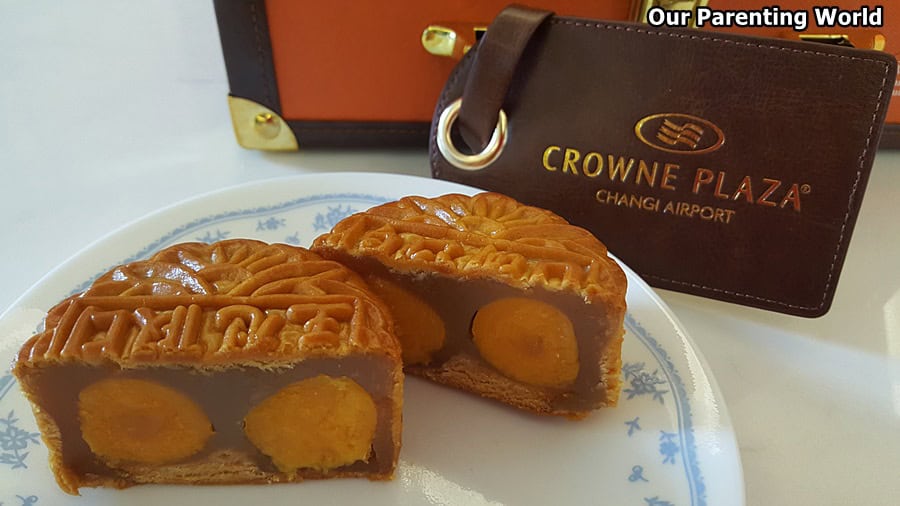 At Crowne Plaza Changi Airport, its traditional mooncakes come with three variations that you can choose from. They are White Lotus Paste with Double Egg Yolk, White Lotus Paste with Single Egg Yolk and White Loutus PAst with Melon seeds. The traditional baked mooncakes are available in a box of four.
We tried out the White Lotus Paste with Double Egg Yolk and if you prefer the traditional baked version, this is a must try! Each of the mooncake is exquisitely made filled with smooth white lotus seed paste and with huge stunning egg yolks baked to glorious golden brown perfection. Absolutely delicious!
Hurry, Mid-Autumn Festival is coming, get your mooncakes from Crowne Plaza Changi Airport, prices start from S$70 onwards from now till 4 October at Lobby Lounge.
To order, please call Lobby Lounge at Tel: (65) 6823 5359 / (65) 6823 5367 or Email at [email protected]
The mooncakes are also available for purchase and collection at the following locations between 18 September to 3 October 2017:
Junction 8 (Level 2 Atrium)
Tampines Mall (Level 1 Atrium)
Jurong Point (Level 1 Atrium)
Changi Airport Terminal 3 (Basement 2, opposite Kopitiam Food Court)
Compass One (Level 2 Atrium)
To find out more and to order the mooncakes, please visit: 
http://changiairport.crowneplaza.com/mooncakes-promotion-singapore-mid-autumn-2017