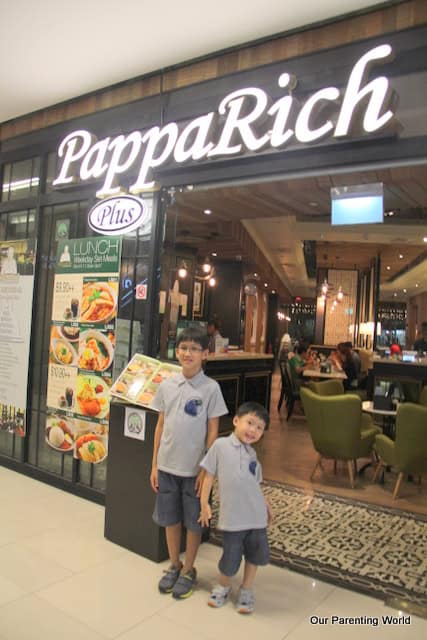 Our Parenting World team visited PappaRich Plus recently and we are very familiar with PappaRich as it is one of our favourite restaurants to visit especially after Church on Sunday. PappaRich is located in our Church building and many of us would go to the restaurant for lunch together after church services. 
PappaRich is founded by Rich Tan, it is a popular Malaysian restaurant chain serving authentic street fare. PappaRich Plus is now available at the new outlets in Plaza Singapura and OneKM. Our team visited the new outlet at OneKM.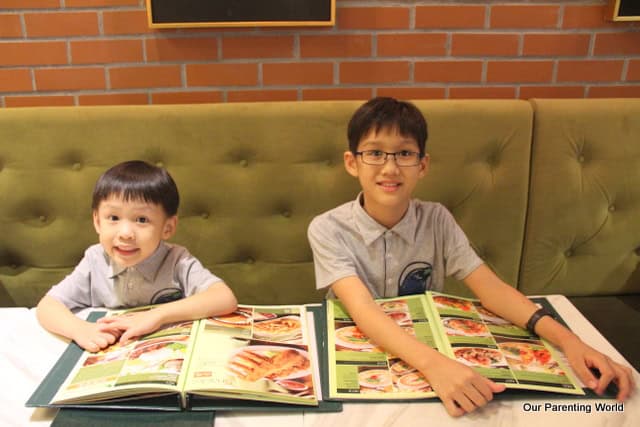 What is PappaRich Plus? It actually has a more extensive menu including a variety of classic Malaysian communal dishes designed to be shared over the dinner table. These new additions reflect Malaysia's multicultural society with dishes that range from rich and flavourful Indian curries to mouthwatering Peranakan desserts.
In order to preserve the authenticity of PappaRich Plus' offerings, many of the premium ingredients have been exclusively sourced and specially brought in from Malaysia providing diners a genuine Malaysian dining experience. We simply can't wait to try out the cuisine!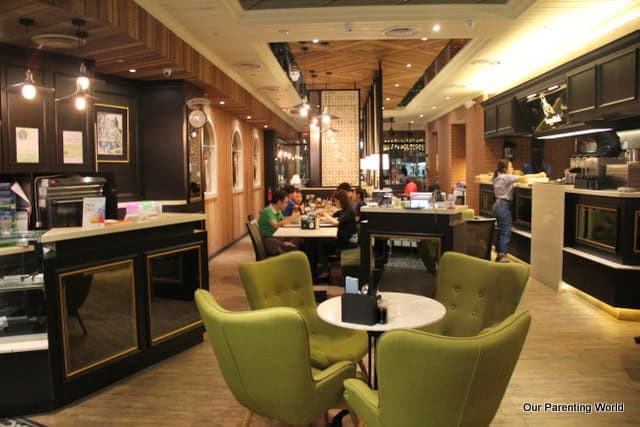 PappaRich Plus at OneKM provides diners a comfortable and cosy setting allowing diners to enjoy their authentic Malaysian cuisine.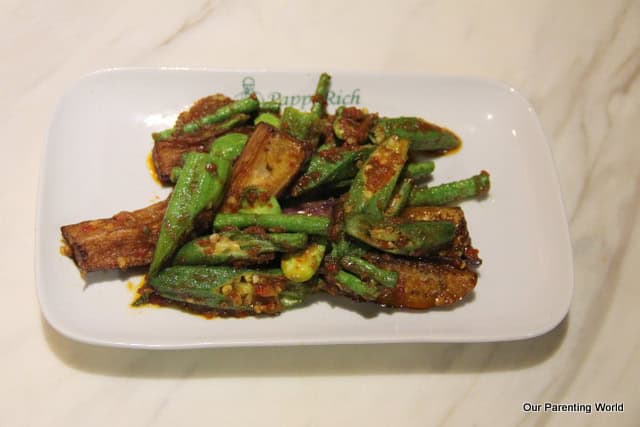 At OneKM, we had the opportunity to try out some of PappaRich Plus's well-known signature dishes that we would like to share. Coming up first is 'Four Heavenly Kings in Sambal Belacan' at $11.90. The dish consists of aubergine, ladies fingers, long beans and petai. The medley of vegetables have been chosen according to their textures from soft to crunchy and are stir-fried in a sambal sauce with belacan (dried shrimp paste). The sambal is made using Indian shallots and takes 3 to 4 hours to make. 
If you like spicy food and chilli, you would love this tasty dish as it will fire up your taste buds and make you crave for more!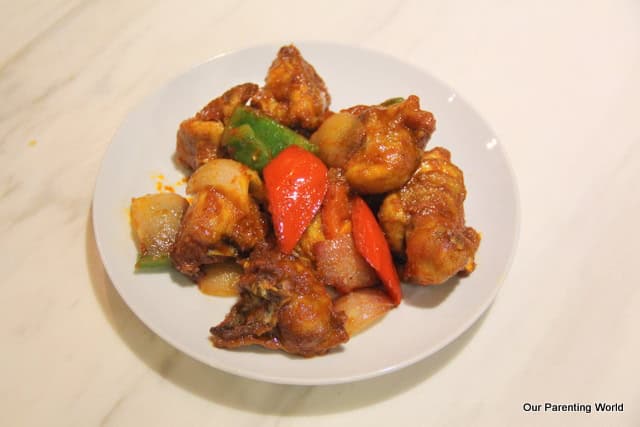 Ayam Masak Merah at $12.90 consists of juicy chicken thigh pieces slow-cooked in a tomato and chilli paste with red and green peppers. This Malay dish is a melding of Malay and Hainanese influences is often served at dinner table at home. A little sambal is included for an added dimension and this dish only uses chicken thighs. We enjoyed this delicious dish especially the kids as the chicken thighs are so tender, juicy and perfect to go with rice.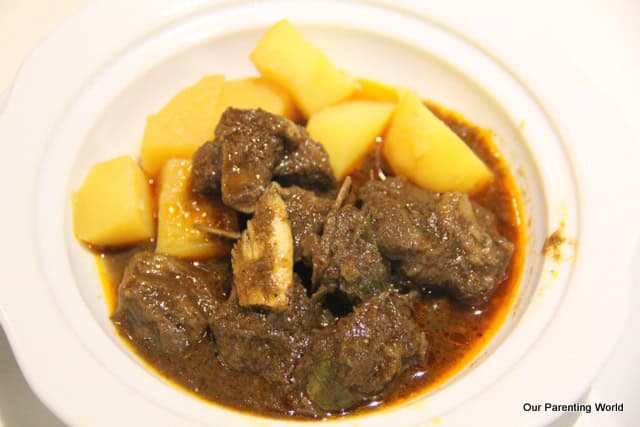 Curry lamb at $9.90, the dish is made from the shoulder of the lamb imported all the way from New Zealand. We were told that the recipe comes from Madras and was introduced to Malaysia by the influx of Indian immigrants during Colonial times. Overall, this dish is a perfect combination of lamb and spices which include cloves, green cardamom and fenugreek seed. Some people do not like to eat lamb as they are afraid of the strong smell coming from the lamb but this Curry lamb dish has no smell. The gravy is rich and flavourful, the lamb is soft and tender to taste.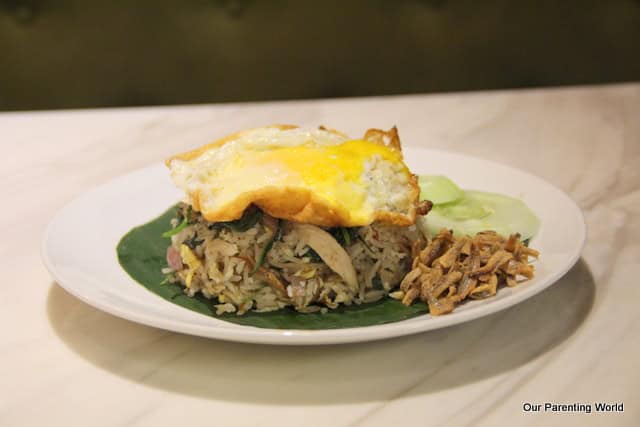 The Kampung Fried Rice at $10.90 is a Malay style fried rice that is made traditionally from leftovers at home. PappaRich Plus' version uses ingredients which can be commonly found in Malay homes like kangkung. This dish has a stronger 'wok hei' taste which means the "essence" imparted from stir frying over very high heat from the wok. We love this dish as it is full of flavour from the goodness of a variety of ingredients like chicken breast, squid, fried egg, crunchy shreds of kangkong etc. Simply delicious! We scooped up the fried rice in no time.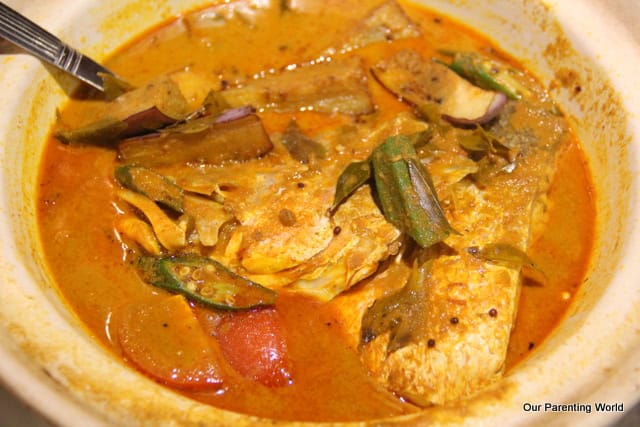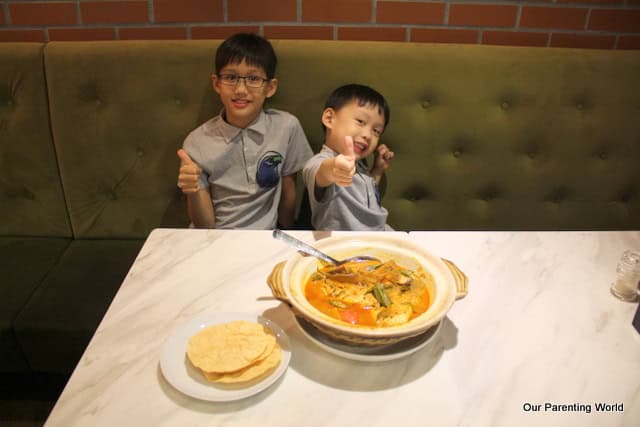 Curry Fish Head at $34.90, PappaRich Plus' version uses the head of a Red Snapper cooked in a curry with 22 different spices including kunyit, buah keras (candlenut) and biji halba (fenugreek seed). This signature dish is based on a recipe based on Middle Eastern and Indian cuisine which is reflective of Malaysia's historical location on the spice trade route.
This dish received thumbs up from our team! We understand that this fabulous curry fish head will take four to five hours to cook and upon order, the fish is put into a claypot and cooked with the curry. We can taste the freshness of the sweet red snapper and the curry is perfectly cooked. It boasts a lot of intense flavours that makes the dish so enticing! The gravy is rich and full of flavour that makes it perfect to go with rice too. A must-try when you visit PappaRich.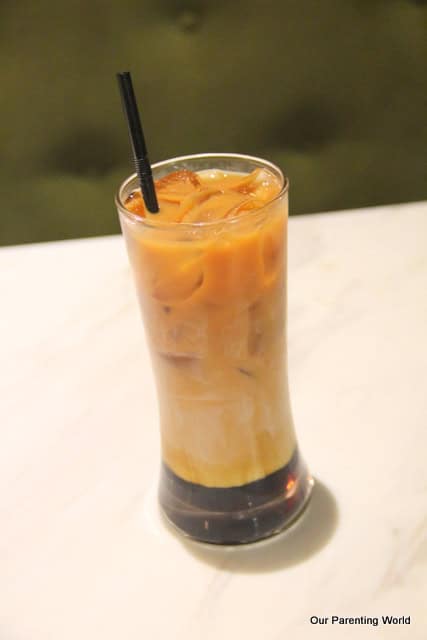 What is a complete good meal without trying out PappaRich Plus' signature beverages and desserts? Our team tried out the Rich Layer Tea Latte (Iced) at $4.50 which is a refreshing drink consisting of three layers – palm syrup from Sarawak, milk and freshly brewed tea. At PappaRich, it uses palm syrup which is completely natural with no added sugar or sweeteners and can only be sourced from a region between Sarawak and Borneo.
The drink is pretty refreshing, healthy and aromatic!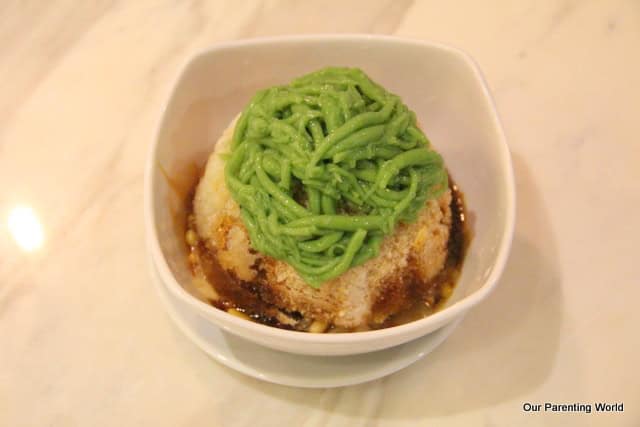 Pappa Cendol at $3.90 comes with heaps of shaved ice generously filled with thick gula Melaka syrup, sweet azuki beans, chewy palm seeds, with homemade Cendol strips which is made of natural ingredient at the top and more. It is a good way to end a delicious meal having this dessert.
Come and visit PappaRich Plus, the popular Malaysian family restaurant and try out its extensive range of delicious offerings! Best of all, it is a halal restaurant suitable for everyone!
Additional Information: 
One KM
#01-060/61/62, One KM
11 Tanjong Katong Road
Singapore 437157
Seating Capacity: 140 
Sunday to Thursday (10.00 am – 12.00 am)
Friday & Saturday (10.00 am – 1.00 am) 
Plaza Singapura
68 Orchard Road,
#01-35, Plaza Singapura,
Singapore 238839
Seating capacity: 160
Sunday to Thursday (10.00 am – 12.00 am)
Friday & Saturday (10.00 am  – 1.00 am)
All major credit cards accepted
Website : www.papparich.com.sg
Social Media : www.facebook.com/PappaRichSg