Time flies, Di Di is growing up rapidly and we are delighted to know that he is going to take part in his first sports day in school. He is still very much a baby in our eyes.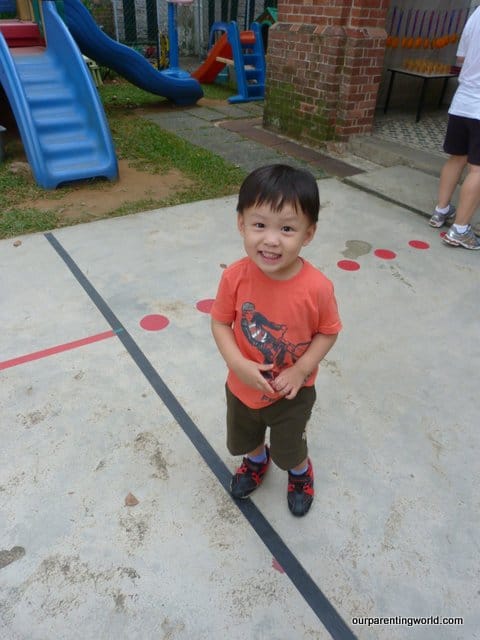 Di Di says: "I am in school now and I can't wait to take part in my school's sports day."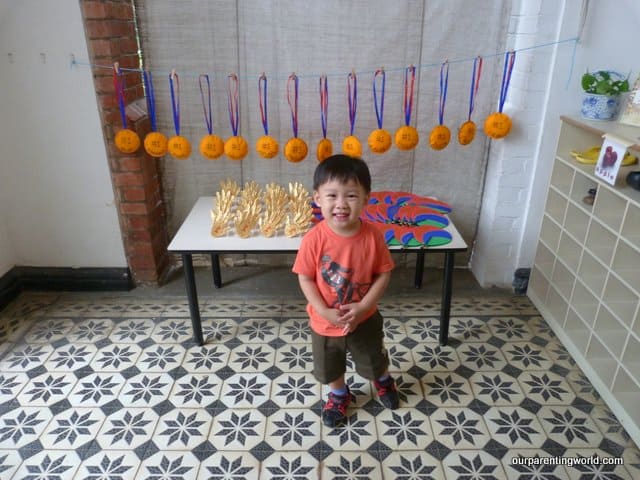 Look at all the awards that our teachers have lovingly made for us.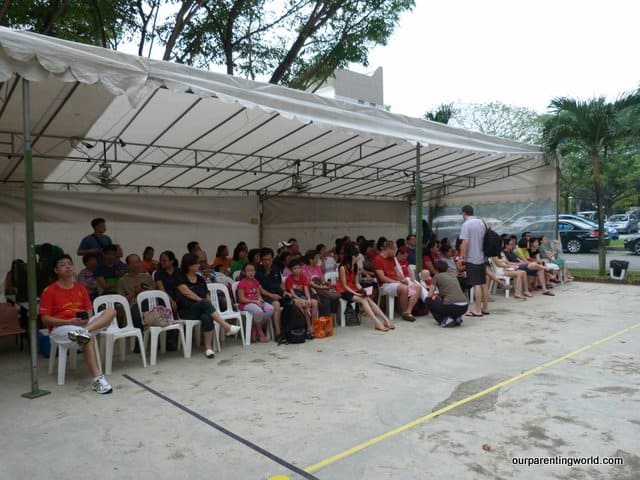 All the parents and family members are seated and waiting  for the sports day to start.
Di Di and his classmates being the youngest in the school will start their activities first. At the same time, the sky is beginning to turn dark. We hear thunder at the background, the wind is blowing strongly, looking at this rate, most likely it is going to rain. The school decides to continue with the program first.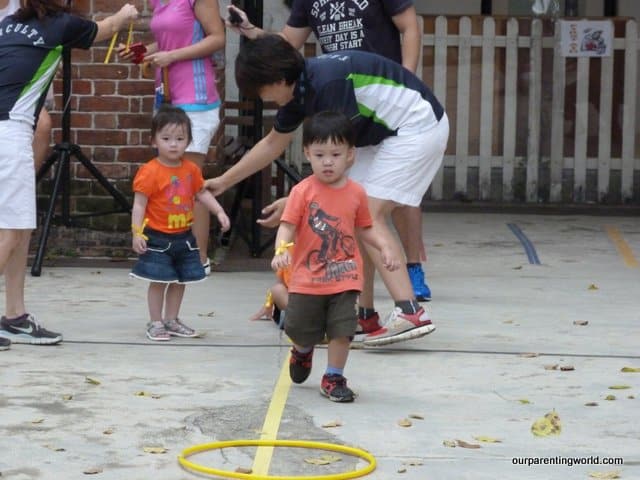 1st program, running round the loop. Di Di's turn to run.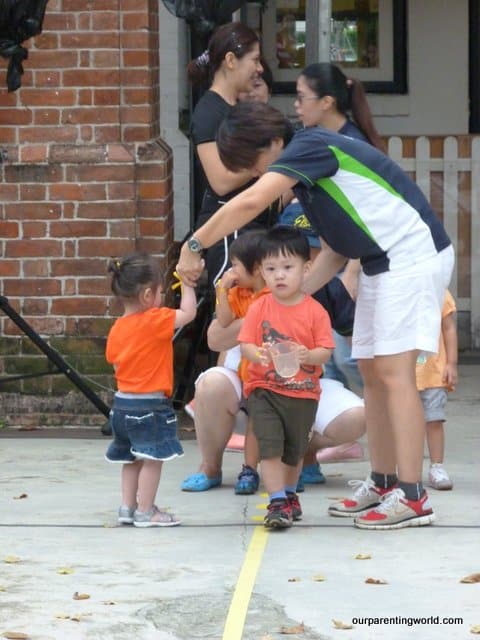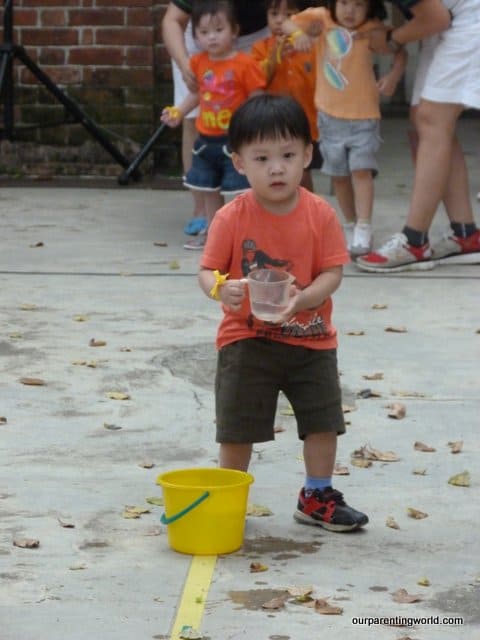 2nd program, Di Di running with a container to fill it up with water at the end of the line.
Di Di giving his all, quickly run back to the finishing line.
After the youngest class has finished their programs, it started to rain heavily, the school has no choice but to postpone the event for the older children groups till a later date.  
Di Di's teacher gives him the award for participating in the sports day.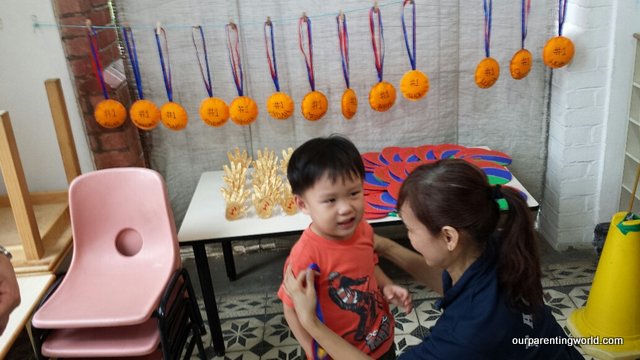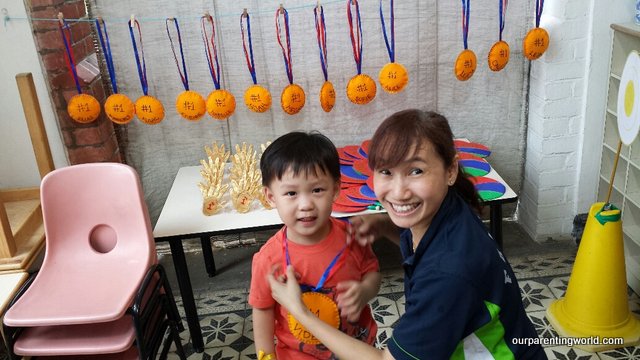 Thank you teachers for organizing the Sports day, we all have fun!