In continuation of our earlier post on Di Di's Fun Moments in school, please click HERE to read about part 1.
We continue with some of our favourite photos of his activities in school. All the photos are taken by his teachers.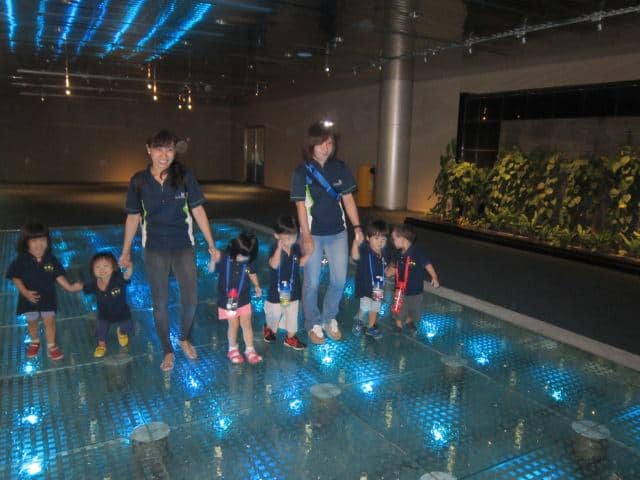 Our teachers brought us to NEWater plant to understand more about how water is being recycled and provided to meet our daily needs.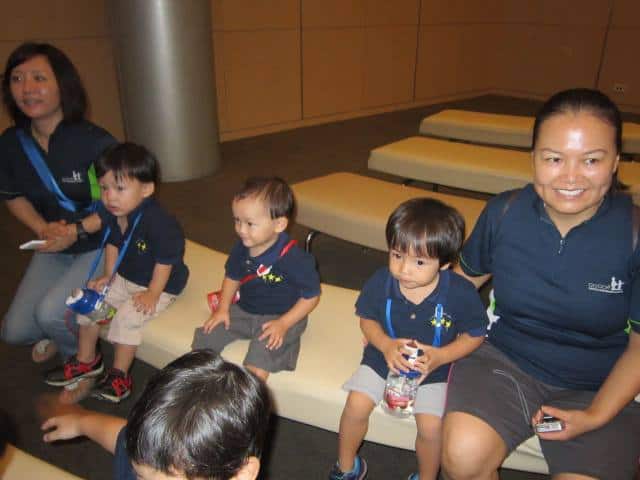 We were all listening attentively to the talk by NEWater representatives.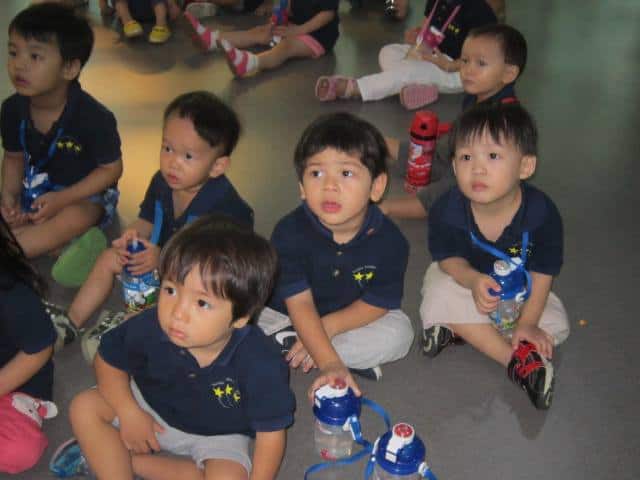 Even though we are so young, we are serious in our learning. 
Our school brought us to an outdoor gym to flex our muscles to improve our co-ordination and motor skills.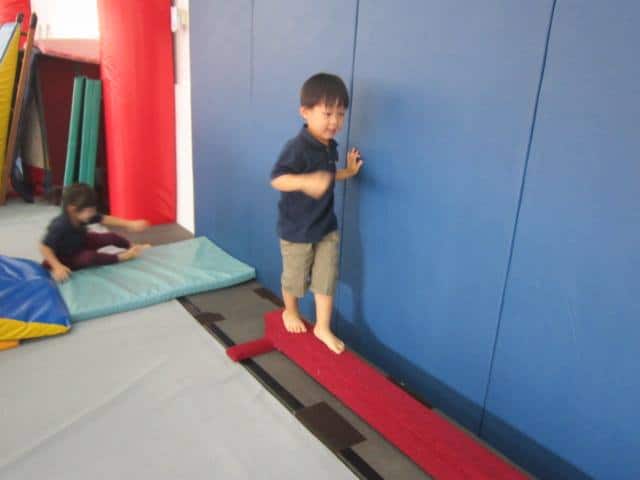 "How do you find my balancing skills?"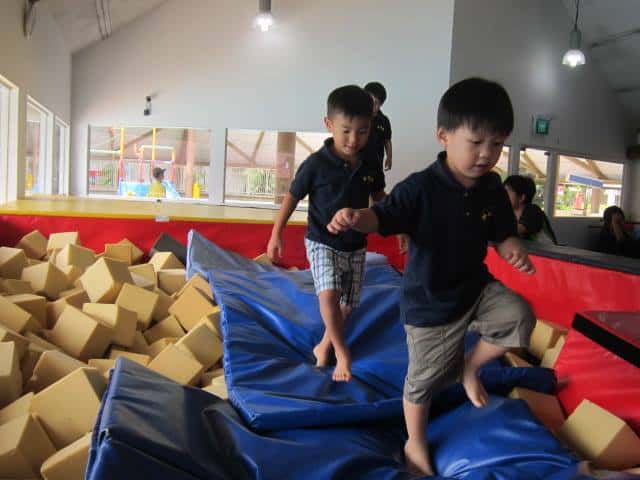 "This is so fun! I can do this many times."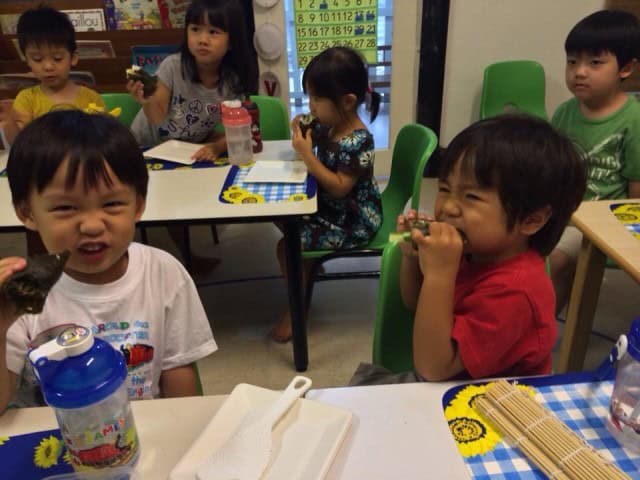 "I love to eat sushi hand rolls, don't ever try to snatch my hand roll!" 
"Look! My friend has already started to gobble up his hand roll."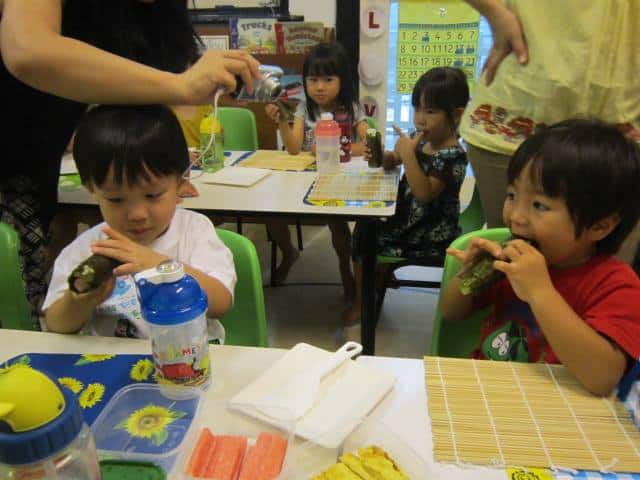 "Hmm … yummy, these hand roll are so delicious."