Have you noticed the locally produced brands of Singapore while exploring the grocery aisles at NTUC FairPrice? Did you know local produce can be fresher and healthier? Explore a wide range of more than 100 farm-fresh items and convenient ready-to-eat products that are proudly made in Singapore, available at your nearest FairPrice. Fulfill your culinary cravings and snack desires with these homegrown offerings today!
FairPrice has long been a strong advocate of supporting local farmers and suppliers by showcasing their products in its various stores, thereby increasing their exposure and brand recognition. This commitment aligns perfectly with Singapore's '30 by 30′ goal, which aims to achieve a 30% local production of nutritional requirements by 2030, up from the current 10%.
Here's the highlights of some of the local products as follows: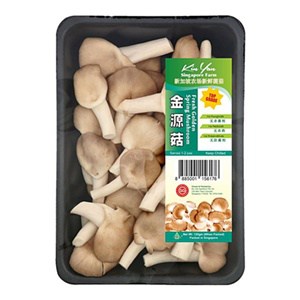 Kin Yan
The biggest mushroom grower in Singapore, Kin Yan does not use any pesticide in its farming. Food safety and freshness are at the heart of every stage of its operations, from harvesting to packing and delivering.
Golden Spring Mushroom
These locally cultivated golden spring mushrooms are freshly harvested, boasting a velvety texture with a subtle sweetness, accompanied by a delicate scent reminiscent of the sea.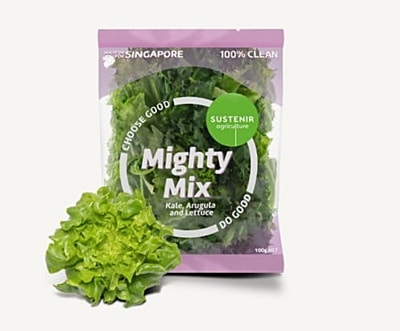 Sustenir
Boasting a smart indoor vertical farm, Sustenir focuses on growing superfoods with great nutritional value. All the products are grown 100% in Singapore, for locals and by locals.
X'cellent Xiao Bai Cai
A good source of essential nutrients such as folate, vitamins B6, C, and K. This versatile vegetable is perfect for stir-frying, adding to soups, or enhancing stews.
Mighty Mix
Each bag comprises a delightful blend of crisp lettuce, arugula, and kale, packing a whooping 6 times the amount of vitamin A found in a serving of papaya! Relish its bold flavours with a hint of peppery spice, all while benefiting from its high fibre content that promotes good digestion.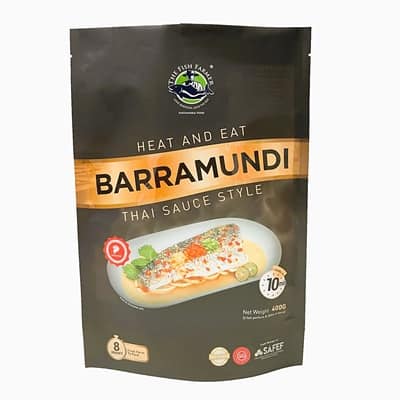 The Fish Farmer
The Fish Farmer's fishes are grown naturally with no injections, hormones or antibiotics. They are reared in the sea, which in turn gives their meat a firm texture and a clean taste that are similar to their wild-caught counterparts'.
Heat and Eat Barramundi Fillet Thai Sauce Style/ Mullet Fillet Teriyaki Flavor
These innovative products require minimal preparation, eliminating the need for washing, pre-cutting or pre-marination and are perfect for the busy professional. Simply place the entire bag into a pot of boiling water, and within minutes, a delectable restaurant-quality dish will be ready to grace your dining table.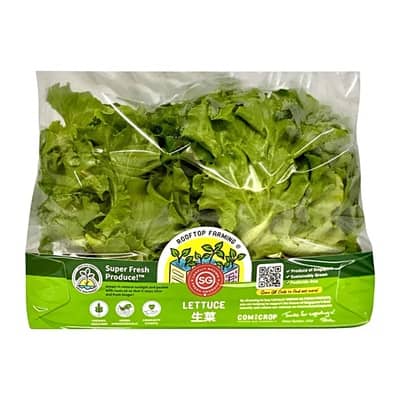 ComCrop
Singapore's first rooftop hydroponic farming complex taking advantage of natural sunlight. They are grown without harmful pesticides and herbicides. Packed with roots in place to ensure the freshness of the product for a long period of time.
Green Emerald Lettuce
Delivered fresh daily, these lettuces are meticulously packed with their roots intact, ensuring their vitality and prolonged freshness. They are abundant in vitamins A and K, making them a nutritious choice. Whether for salads, soups, steamboats, or simple Chinese-style dishes with oyster sauce and garlic, they present a versatile ingredient in one's culinary creations.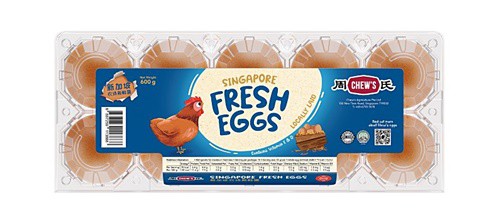 Chew's
With a history that spans 30 years, Chew's is one of Singapore's most trusted egg farms, supplying over 180 million eggs a year. Its poultry houses are eco-conscious and climate-controlled.
Chew's Fresh Eggs: Daily produced and stocked to ensure the freshness of the eggs. Highly nutritious and packed with Vitamin E, help maintain a healthy and balanced diet.
Chew's Fresh Eggs with Organic Selenium: Selenium is essential for regular health and also has a major role in the body's defence against viral infections. Using Alltech's proprietary technology, Chew's Organic Selenium Fresh Eggs are enriched with higher selenium levels.
NTUC FairPrice 'Made In Singapore' campaign is happening from now to 19 July 2023. To find out more about FairPrice, please visit the following:
Shop online: https://www.fairprice.com.sg/
Instagram: https://www.instagram.com/fairpricesg/
Facebook: https://www.facebook.com/thatsmyfairprice/
Hashtags: #haveitfresh #supportlocal #fromsgtosg