ArtScience Museum starting from today will bring us to the life below 4,000 metres in The Deep. 
Did you know that more men have walked on the moon than dive to the deepest part of the ocean?
The Deep is curated by Claire Nouvian, President and Founder of the nonprofit conservation organization BLOOM Association which is presented for the first time in Southeast Asia that will bring visitors to a stunning display of 40 rarely seen and sometimes strange-looking deep sea creatures. Visitors will be able to experience and view the creatures in their 'natural habitat' as the exhibition is set in an unique dark environment. In addition to the deep sea creatures exhibits, visitors will be able to see 67 images of sea fauna and bioluminescent creatures, which some of them have never been photographed before.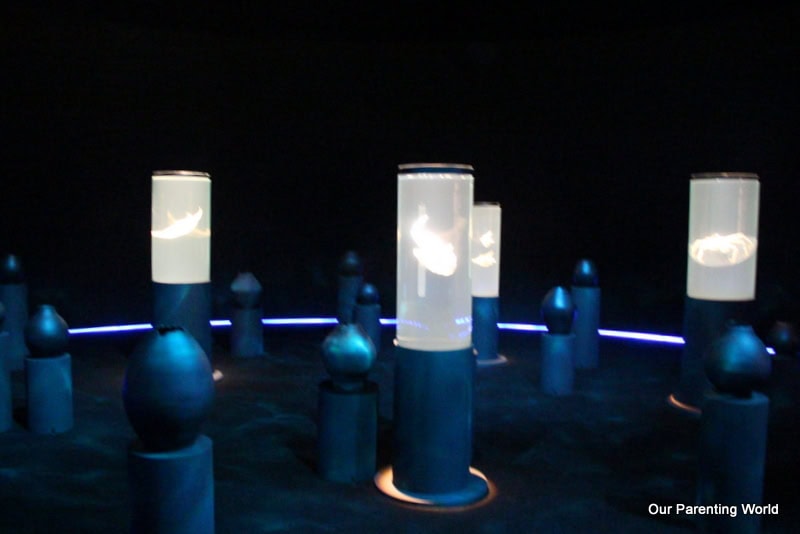 Upon entering into The Deep, visitors will be able to view Hidden/Depths, a key highlight of the exhibition. This is an installation by Australian artist, Lynette Wallworth which is commissioned by ArtScience Museum.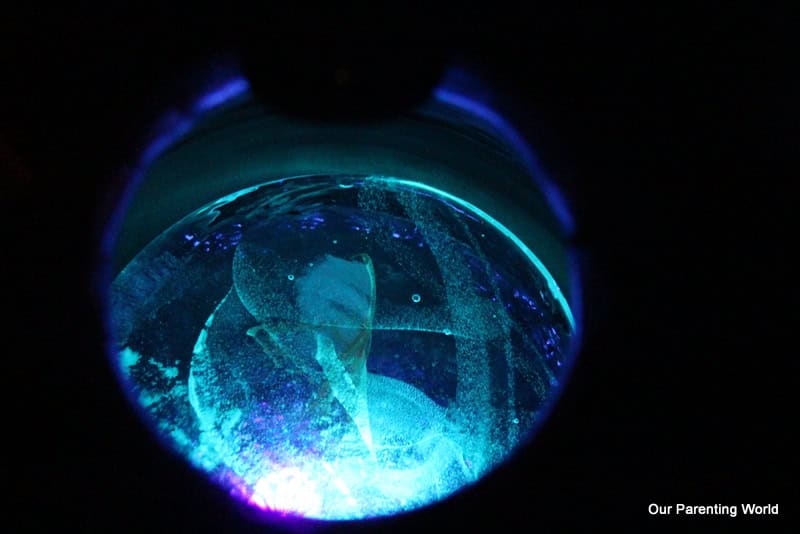 This interactive installation enables visitors to use UV torches provided to view and discover never-been-seen, deep-sea creatures and watch three films on bioluminescent animals hidden in 18 luminescent glass sculptures. 
Visitors are also able to look at the deep-sea specimens that include the Pinocchio of the deep-sea with its very long and flexible snout to source for food in the deep ocean. 
The exhibition begins from the depth of 200 metres and it is at this level, it will start to become the habitat for deep-sea communities.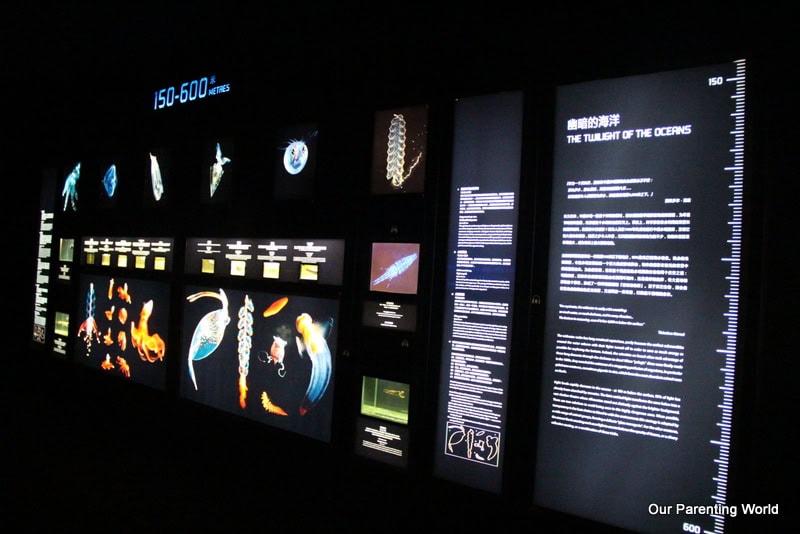 At Zone A of the exhibition, it features the deep-sea communities between 150 and 600 metres. This is a very dangerous zone for the creatures as they are easily spotted by their predators and to survive, they resort to become transparent. 
At Zone B, between 600 and 1000 metres, new deep-sea communities appear mostly in bright red to dark brown colours can be found.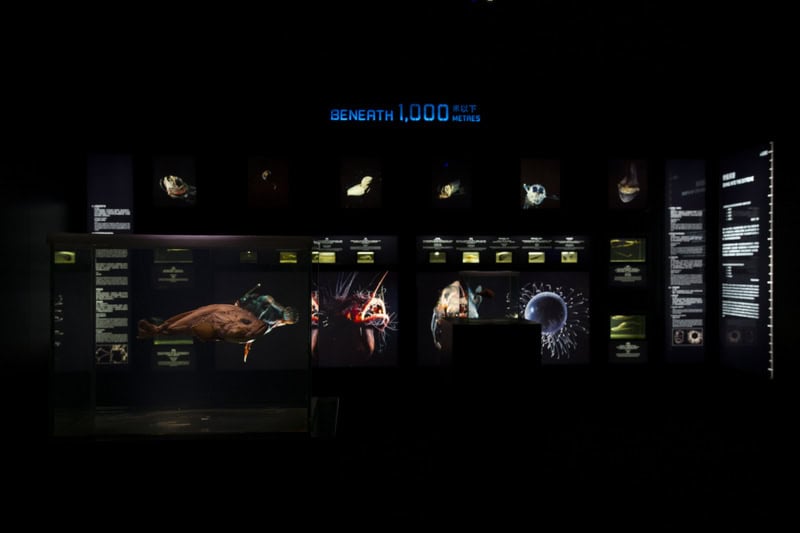 Photo Credit: Marina Bay Sands
At Zone C which is the beneath 1,000 metres, at this level, there is no daylight and the deep-sea communities live in total darkness. Temperature level does not exceed 4 degrees celsius. 
One such creature living at this level is the Opossum shrimp which can grow up to 15cm. When face with predators, it will split out a viscous cloud of blue bioluminescent particles.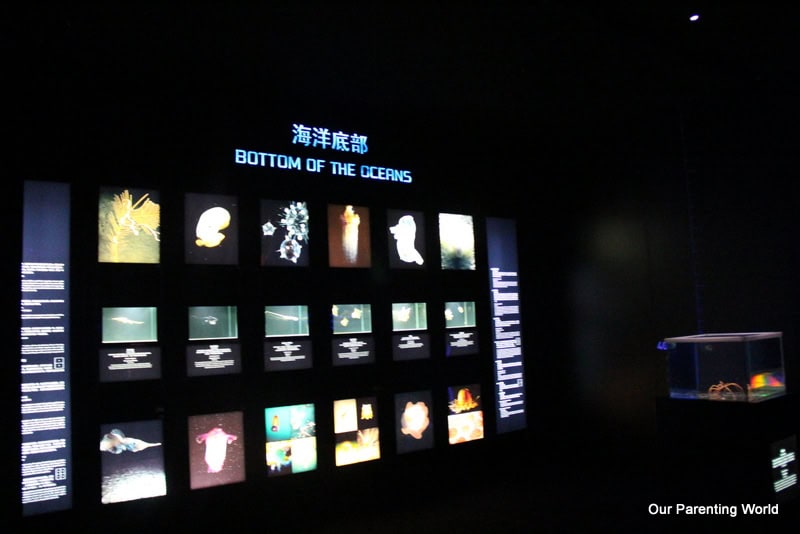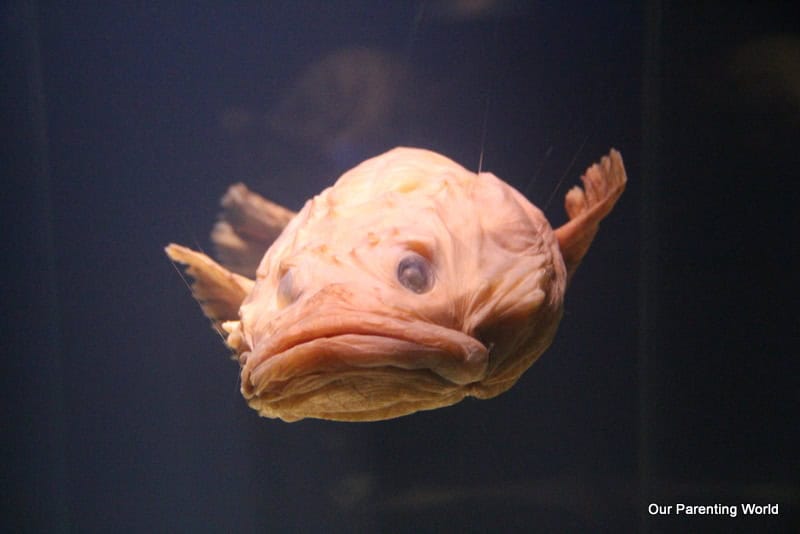 At Zone D which features deep-sea communities living at the bottom of the ocean which include bony skull toadfish. It lives on the bottom of the ocean partly underground waiting for its prey to pass-by.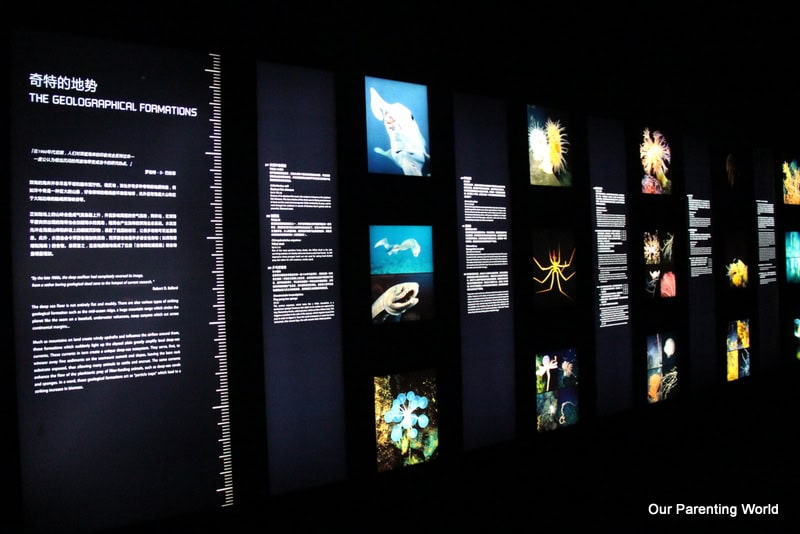 At Zone D also features Biodiversity as the deep sea floor is not completely flat and muddy. It was found that there are many types of striking geological formation steep canyons, underwater volcanoes, mid-ocean ridge and many more. These formations also act as "particle traps" leading to an increase in biomass.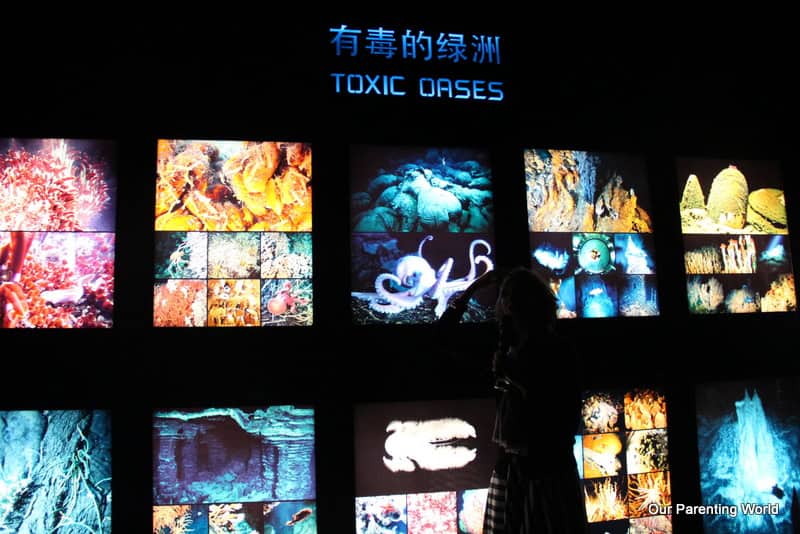 At Zone E features Toxic Oases and even in such environment, there is a density of fauna that can prosper.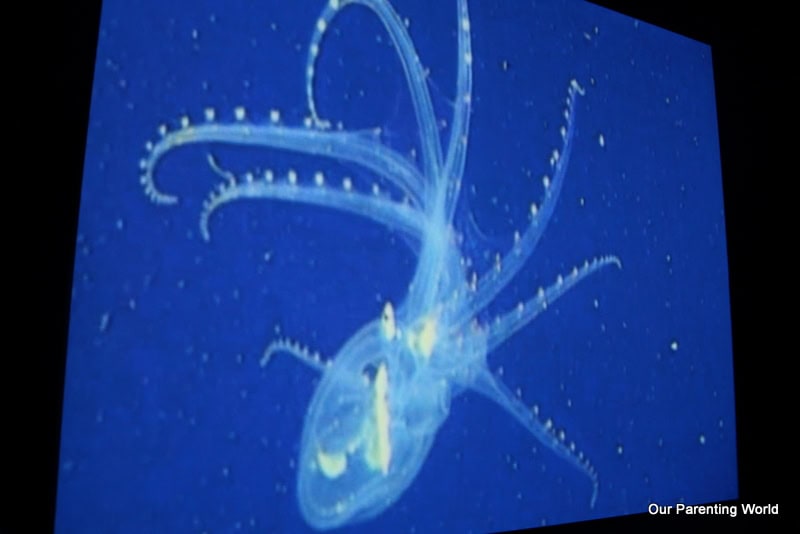 Visitors to The Deep can also sit down and watch a beautiful documentary on the "Volcanoes of The Deep Sea" which features many of the deep-sea creatures.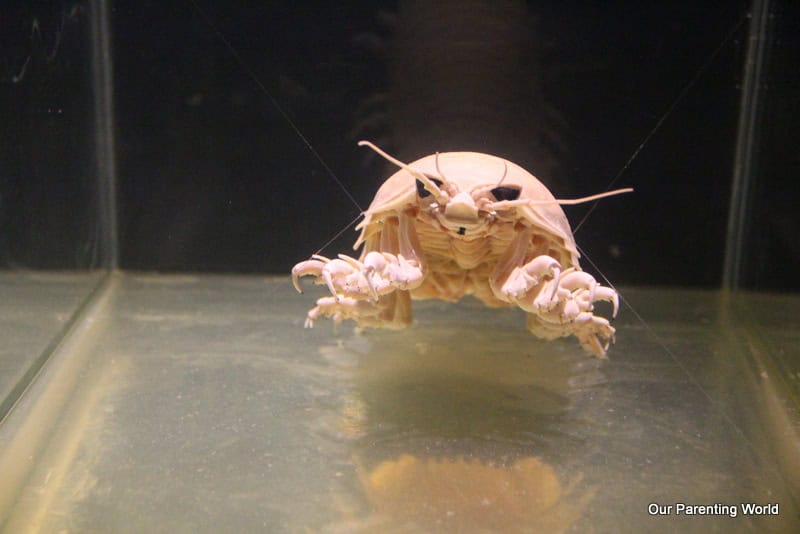 You can also admire many of these beautiful and strange looking creatures at The Deep, one such popular exhibit is the Giant Isopod. 
Allan Gottini who is the stage manager and taxidermist for The Deep and his father developed a special technique to display the specimens suspended in the tanks using barely visible threads specifically for the exhibition.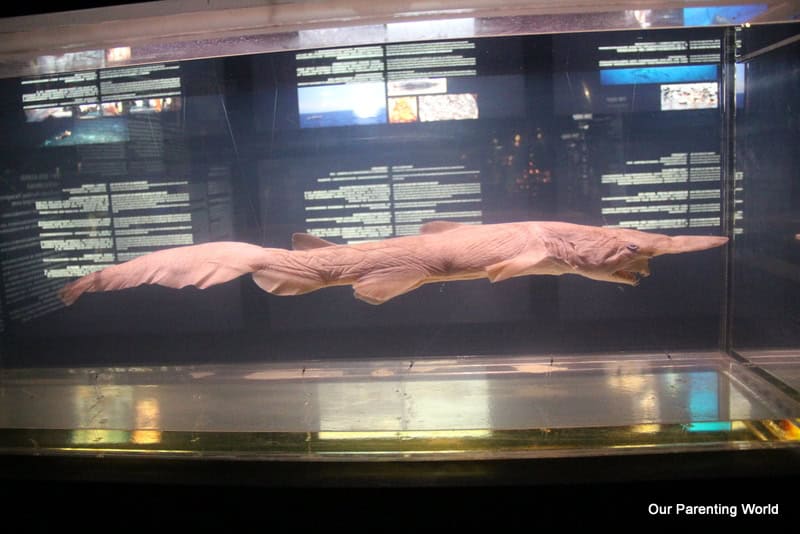 Another interesting specimen which is a very rare deep-sea creature is the Goblin Shark.
In addition, children visiting The Deep can take part in making your own deep sea creature at the Making Space area using recycled materials. This activity is complimentary to ticket-holders of The Deep.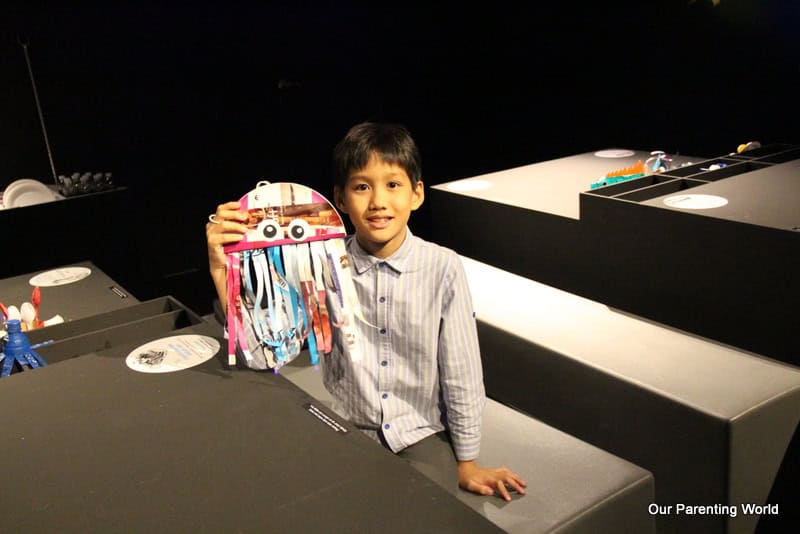 You can also create your own glowing Anglerfish using a battery, UV LED and a simple circuit. Anglerfish activity costs an additional S$4 per person. 
Other upcoming workshops for children include: