The fourth edition of S.E.A. Aquarium's (S.E.A.海洋馆) Ocean Fest, is returning to encourage visitors to protect the world's oceans from now to August 13, 2023.
Ocean Fest 2023: One Shared Future will provide opportunities for all ages to discover the current condition of the oceans and the responsible utilisation of ocean resources. Look forward to an exciting line-up of programmes, such as a specially curated photography exhibition, immersive art installations by local artists, and educational booths, all centered around promoting ocean sustainability.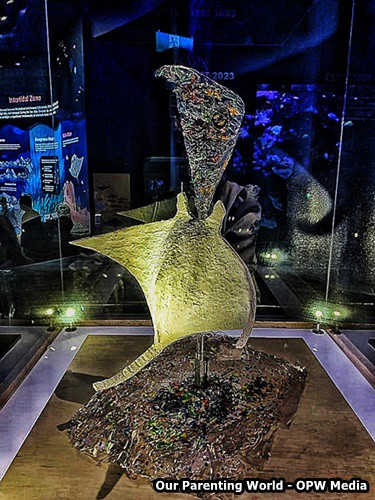 Bold Beauty
Bold Beauty, an exhibition featuring captivating art installations by local artists Victor Emmanuel and Stellah Lim, offers a fresh perspective on the influence of human behavior on the oceans. Victor Emmanuel's 'Cumulative' presents a thought-provoking four-part series of sculptures, highlighting the diverse impacts of single-use plastics and microplastics on organisms. On the other hand, Stellah Lim's 'Mistaken Identity' showcases the recycling and transformation of single-use plastics into striking resemblances of marine creatures, shedding light on the need for sustainable practices.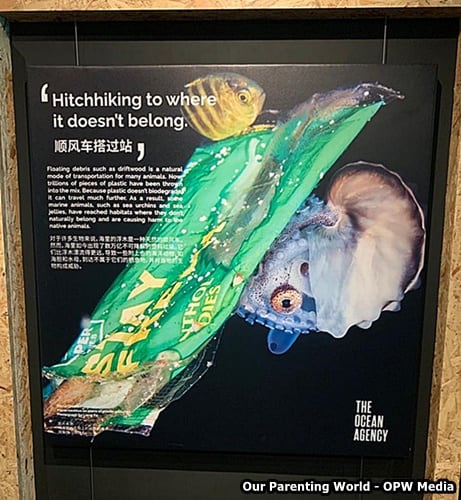 Eyes On Our Oceans
Embark on a journey into a possible future of a dystopian ocean through the immersive Eyes On Our Oceans photo exhibition at S.E.A. Aquarium. Curated from The Ocean Agency, an international non-profit organisation committed to marine conservation, the photo exhibition encompass a variety of topics, including ocean diversity, responsible fishing, and the pressing issue of marine debris. 
Once Upon A Tide
Experience the enchanting world of Once Upon A Tide at Ocean Dome, be transported into tales of a fisherman's greed and a brave crab through video stories by celebrated storyteller Kamini Ramachandran. Drawing inspiration from her repertoire, Kamini's stories are a reminder to treasure oceans and their resources.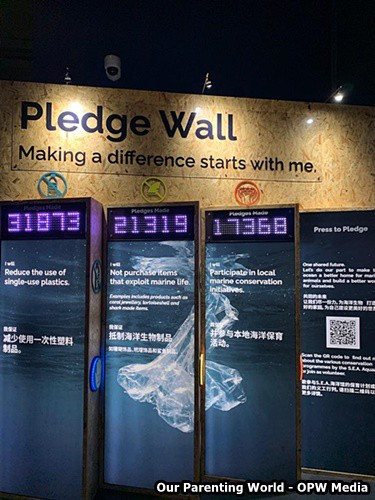 Waves Of Hope
Explore a wealth of knowledge, environmental efforts and solutions at Waves Of Hope's educational booths, where Singapore's youth and advocates showcase their dedication to the cause.
From June 20 to 30, don't miss the Youth Ocean Ambassador Programme Booth, featuring poster presentations of think-tank solutions by youths. These inspiring presentations have been carefully curated from the Youth Ocean Ambassador Programme, where youths aged 15 to 18 develop cutting-edge solutions for specific marine issues. 
As a culmination of your Ocean Fest experience, express your commitment to ocean conservation at the pledge wall. This interactive space not only provides essential information but also includes a QR code for guests to sign up for beach clean-ups and join as S.E.A. Aquarium volunteers. Take this opportunity to make a personal pledge and actively contribute to safeguarding our precious oceans.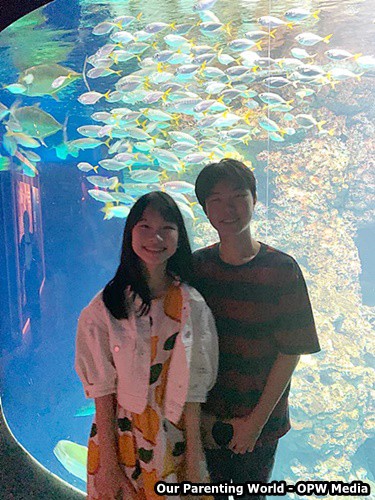 Discover how to safeguard the future of our seas and, in turn, our own future. Join us for an enlightening and impactful experience that will empower you to make a meaningful difference!
Ocean Fest 2023: One Shared Future is included in regular admission to S.E.A. Aquarium.
Tickets retail from S$43/Adult and S$32/Child.
For more information on the event, please visit www.rwsentosa.com/oceanfest.