This school holiday season, Science Centre Singapore is presenting a host of fun-filled events that will thrill and delight kids and adults alike.
Discover the magic of Christmas at Science Centre Singapore with activities sure to kindle your festive spirit! 
Christmas Fair
The Annexe
7–8, 14–15, 21–22 December, 10am – 6pm $6/Adults, $4/Children
Come celebrate the holidays at Science Centre Singapore's Christmas Fair this December! Participate in family-friendly hands-on activities, indulge in festive food and drinks, and complete your Christmas gift shopping at local artisan stalls. From potted plants to woven quilts and even wine, the extravaganza features close to 20 curated vendors guaranteed to get you into the Christmas mood! Running for three consecutive weekends.
Up to five guests stand a chance to win lucky draw prizes worth a total of $1,000. Purchase a pair of SciSational Christmas show tickets and spend $10 at the Christmas Fair to participate. Winners will be announced on 25 December 2019 via Science Centre Singapore's Facebook page at www.facebook.com/ScienceCentreSG.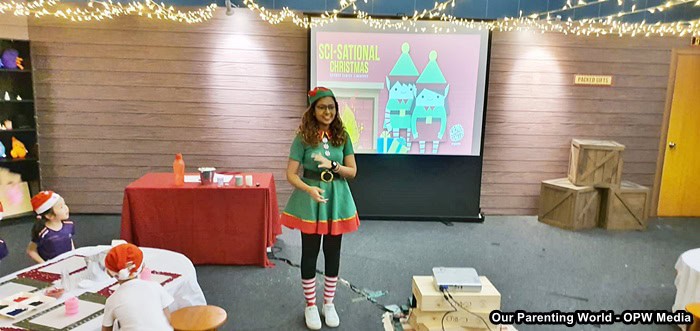 Sci-sational Christmas
Annexe Hall 1
1 – 25 December 2019, 10am – 6pm $15/Person
Embark on a sci-sational adventure with the fun and quirky elves this Christmas as they take you on an exclusive tour of their elves' headquarters, nestled in the heart of their Christmas Village.
Experience spectacular flaming hydrogen and nitrogen combustion demonstrated by the elves in a safe and up-close performance and learn how to make your very own scented Christmas candle and bring it home too! If you are lucky, you might even catch a glimpse of Santa's top-secret office! Join the elves as they hustle, bustle, and prepare for the Christmas festivities before Santa arrives in his sleigh!
Annular Solar Eclipse
Ecogarden
26 December 2019, 11am – 3pm $6/Adults, $4/Children
For the first time in many years, Singapore will witness the Sun turn into a Ring of Fire in the sky! Happening only on 26 December 2019, the once-in-a-lifetime annular solar eclipse is an astronomical event where you will witness the day turn to night. The phenomenon is a result of the moon being positioned in front of the sun, blocking the sun rays and casting a shadow upon sunny island Singapore.
Catch the upcoming annular solar eclipse at the Ecogarden this Boxing Day from 11am to 3pm, and learn more about this majestic event at The Sun, The Moon and Everything in Between workshop from 9.30am to 11.30am. Register online via this link and be sure to get yourself a pair of solar glasses at Science Centre Singapore's Curiosity Shop before heading down to the workshop. 
Don't miss the latest exhibition, Urban Mutations, where visitors can witness the transformation of cities in our world today and see how they can contribute to building a city of the future. Also, join in the fun at Tinker Fest and rediscover the beauty of the Earth's biodiversity and develop a caring attitude towards conservation!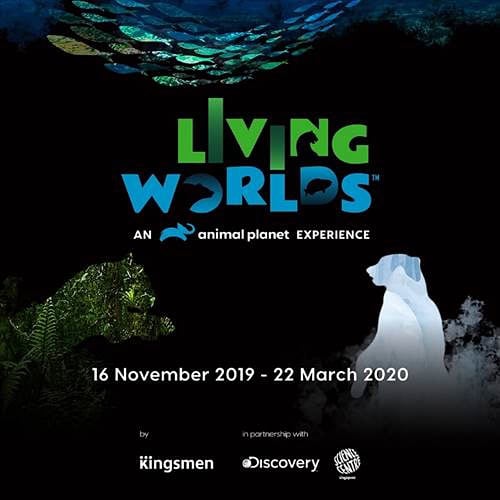 One of the highlights at Science Centre Singapore is Living Worlds: An Animal Planet Exhibition from 16 November 2019 – 22 March 2020. Be immersed in a unique experience that explores the interdependent relationship between animals and the environment through interactive multimedia play elements and never-seen-before narrated stories!
The exhibition also leverages on the latest technology to captivate visitors with unique immersive experiences and interactive play elements, while fostering environmental consciousness.
Date: 16 November 2019 – 22 March 2020
Time: 10.00am – 6.00pm
Venue: The Annexe, Science Centre Singapore
15 Science Centre Rd, Singapore 609081
Admission: $23/adult $18/child $66/family of 2 adults and 2 children
Event Website: https://www.science.edu.sg/whats-on/exhibitions/living-worlds
To find out more about Science Centre Singapore's year-end activities, please visit its website at https://www.science.edu.sg/