Image credit to Changi Airport Group
Welcome to the new Changi Airport Terminal 4 (T4)!
Our Parenting World team joined the media tour recently to find out more about what the new terminal will offer. Featuring more than 80 stores and restaurants covering 16,000 square metres, Terminal 4 (T4) is an impressive shopping and dining haven featuring both local and international retail and F&B brands. Please do check-in early so that you would have enough time to explore, try out the various retail offerings and yes, including getting freebies too!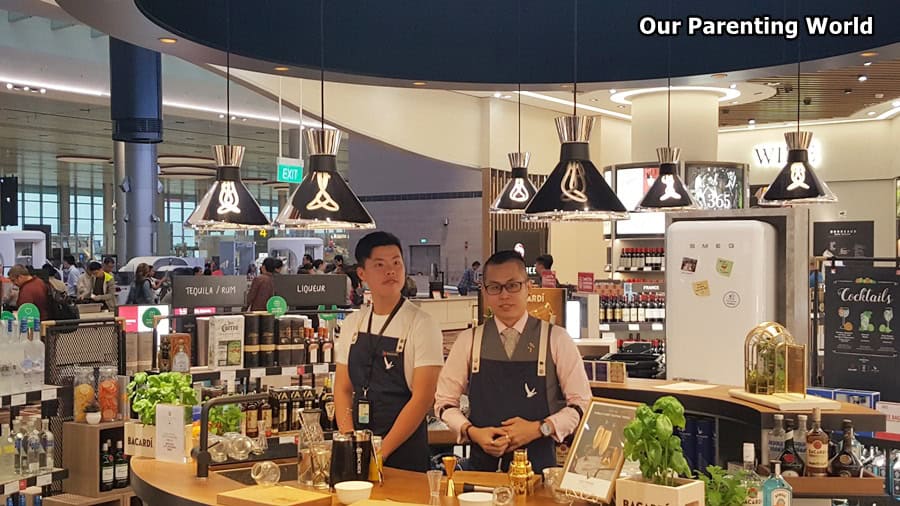 The Cocktail Bar by DFS Wines & Spirits – Free Sampling 
At T4, there are plenty of complimentary alcohol samplings, first we started off with DIY cocktails at The Cocktail Bar. It offers carefully curated cocktail mixes for sampling and brands are constantly refreshed. Please do go easy with the alcohol as there are plenty of opportunities for you to try out the various drinks around T4.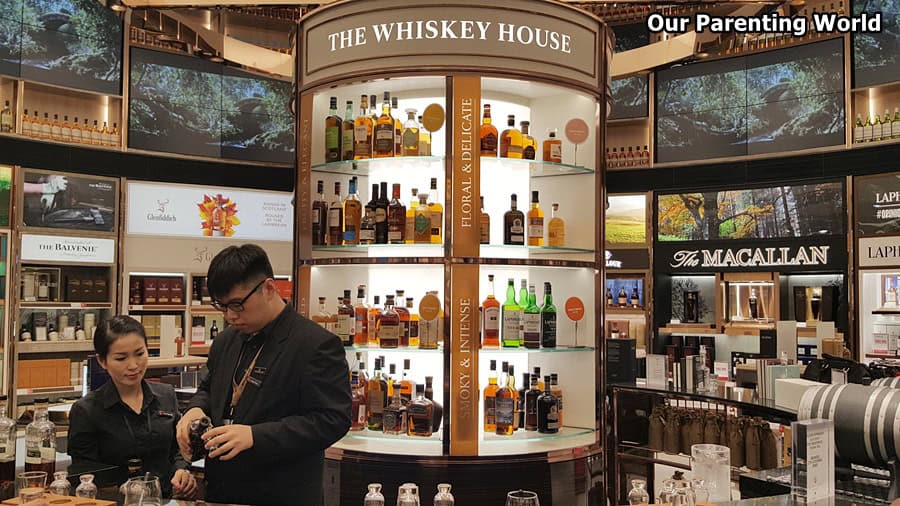 The Whiskey House – Free Sampling
You try out a wide variety of whiskey offerings which are categorized into 4 flavour profiles. Order your flavour and enjoy your drink at the very popular and iconic, The Whiskey House.
Comestic and Perfume Section – Complimentary hand massage at Jo Malone
At T4, you can get your make-up, wellness, skincare and fragrance brands that are categorised by zones and at each zone, it is uniquely designed to create an immersive experience for passengers. You can also purchase Travel exclusive sets at this section. Look out for new brands such as Alexander McQueen perfumes, Diptyque, Tory Burch perfumes as well as Hera, which is making its first appearance in Singapore!
At this section, you can enjoy a complimentary hand massage at Jo Malone to relax your hard working hands from carrying all the luggages and heavy items.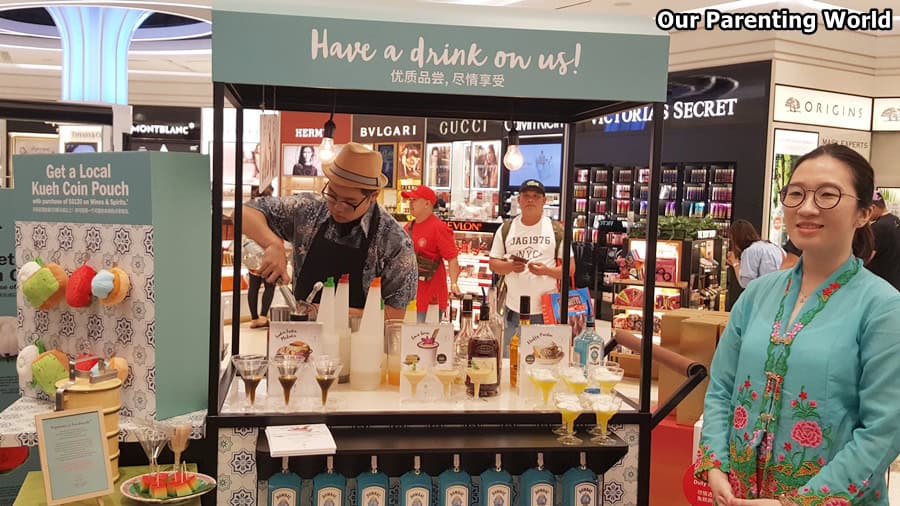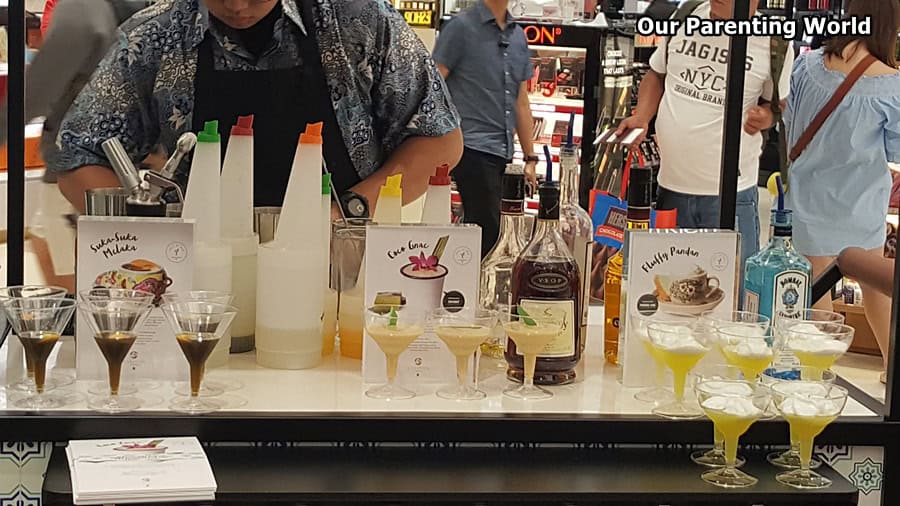 Heritage Cocktails – Free Sampling 
Don't forget to pop by the heritage cocktails station and enjoy locally inspired drinks with flavours like Gula Melaka, Coconut, and Pandan Cake. We have tried, they are very unique and delicious! What's more, rainbow kueh lapis (colourful steamed layer cake, a popular snack in Malaysia and Singapore) is available for you to enjoy your drinks with. This station is available until end of the year and don't miss it!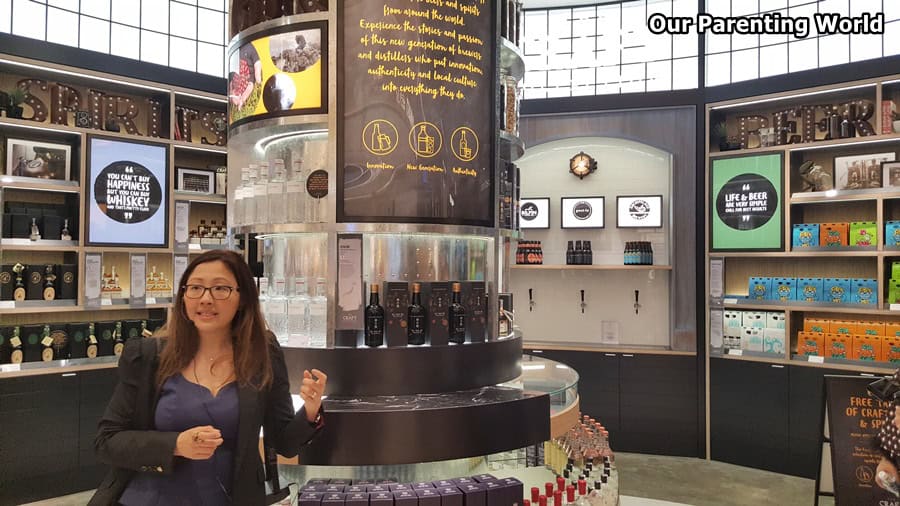 The Craft Beers – Free Sampling 
The Craft Collection is new to Changi, it offers passengers various craft beers and spirits from around the world on tap. Come and try it out!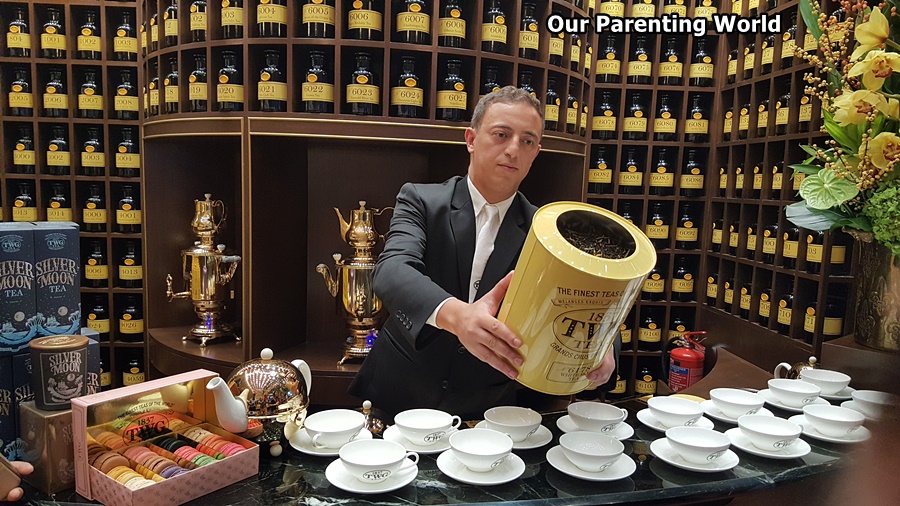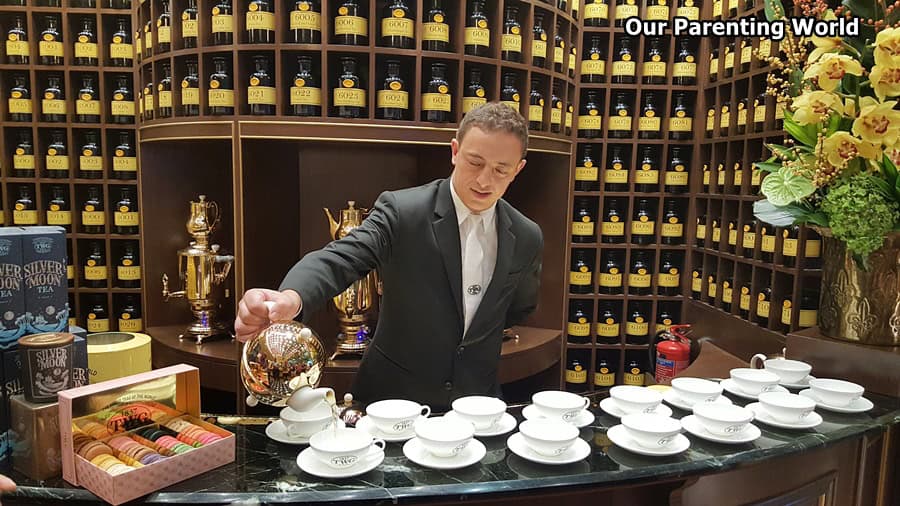 TWG – Free Tea Tasting
When you stepped into TWG, guess how many tins are there in the store? 2,000 tins! This is the only place where you can enjoy tea tasting and is unique to Changi Airport. Come on in and enjoy a cup of tea at TWG!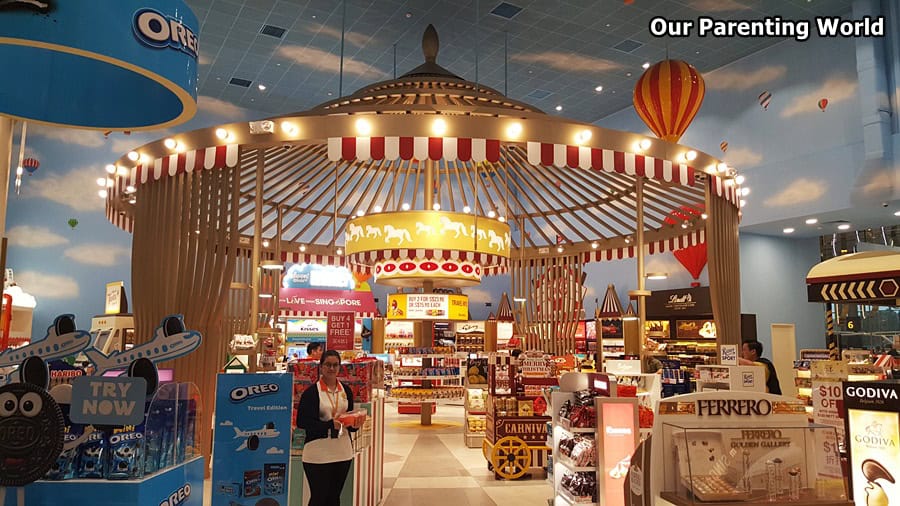 The Cocoa Trees – Free Sampling 
Indulge in a wide variety of sweets and chocolates at The Cocoa Trees and be amazed with the wonderfully decorated store in vibrant carnival-themed concept and interactive activities. You can get to sample some of the sweets available at this store which is the largest in the world.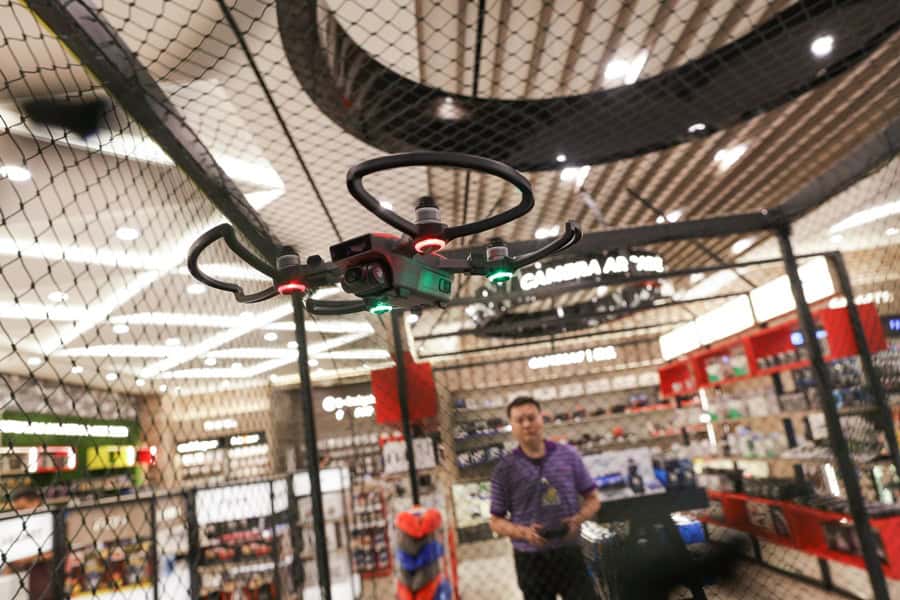 Image credit to Changi Airport Group
E-Gadget – Free try on flying the Drones 
Wonder how to operate a drone and want to try it out! You can visit E-Gadget to have a go to test-fly drones within the safety of a netted area and as well as get your electrical items.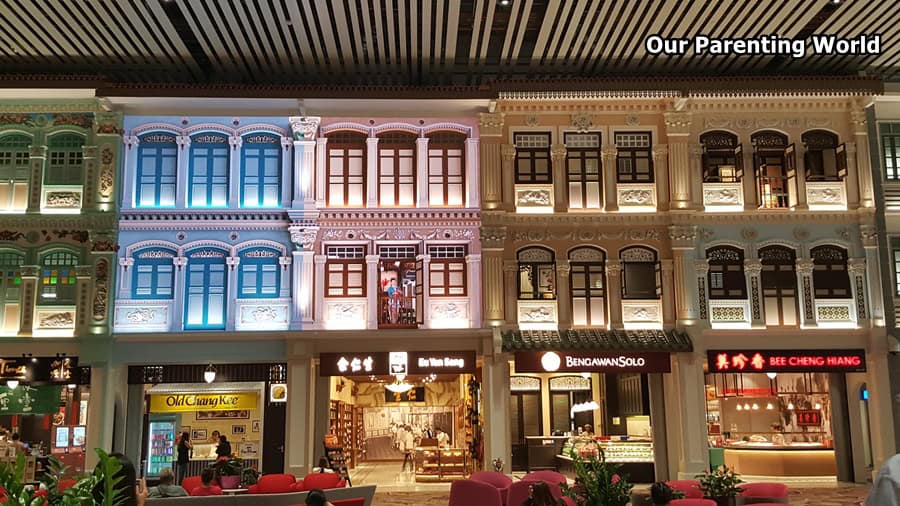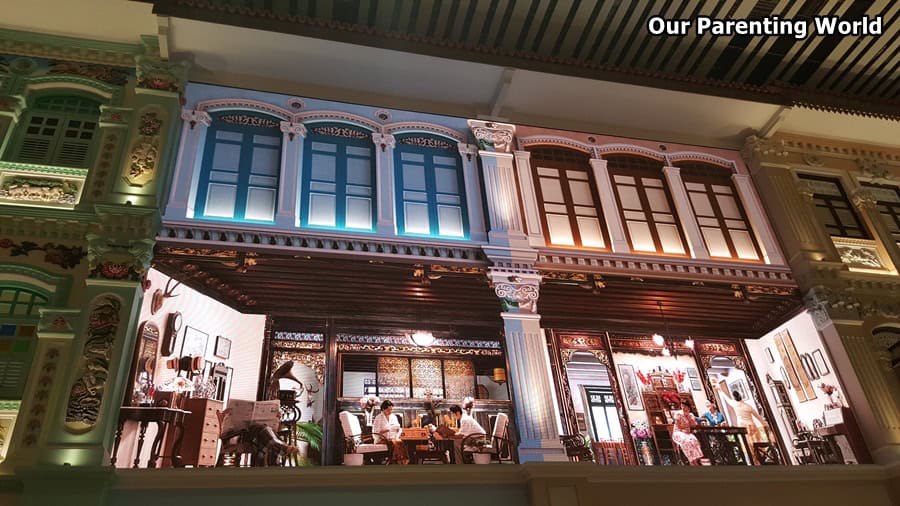 Retail inspired by local culture
At T4, you can have a walk down memory lane and visit the new heritage themed experiential zone featuring heritage shophouses. Passengers can enjoy a 6 minutes mini-theatre show called Peranakan Love Story at multiple timings on a huge LED screen on top of two shophouses. The show is a love story between two musicians was produced in collaboration with local composer Dick Lee with local cast such as Adrian Pang, Benjamin Kheng and Koh Chieng Mun.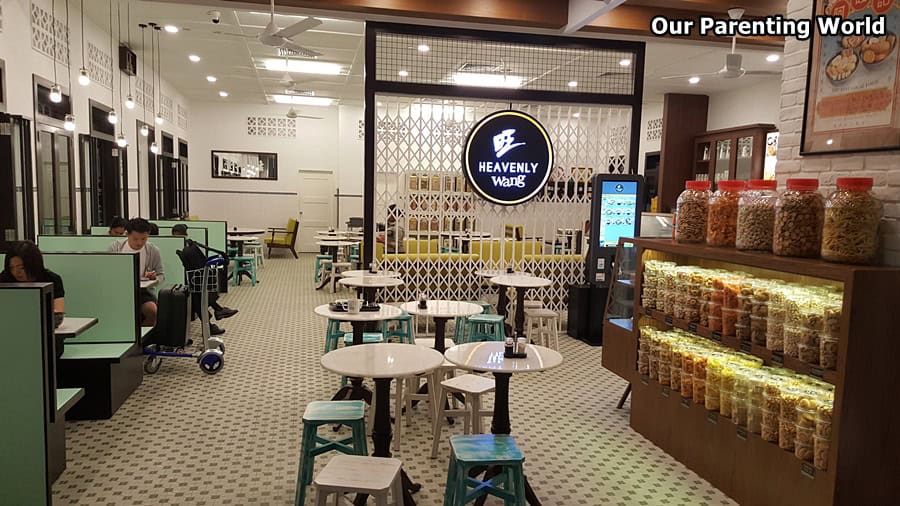 It is like travelling back to the old times with these heritage shophouses. Well-known traditional brands like such as Bee Cheng Hiang, Curry Times, Bengawan Solo, Eu Yan Sang and Heavenly Wang, showcasing and bringing some of the best flavours that Singapore has to offer!
Diners at Heavenly Wang can catch 'live' prata-making demonstrations and shoppers at Eu Yan Sang will notice that the store has been outfitted with traditional medicinal cabinets and weighing scales, a throwback to the Chinese medical halls from Singapore's yesteryear.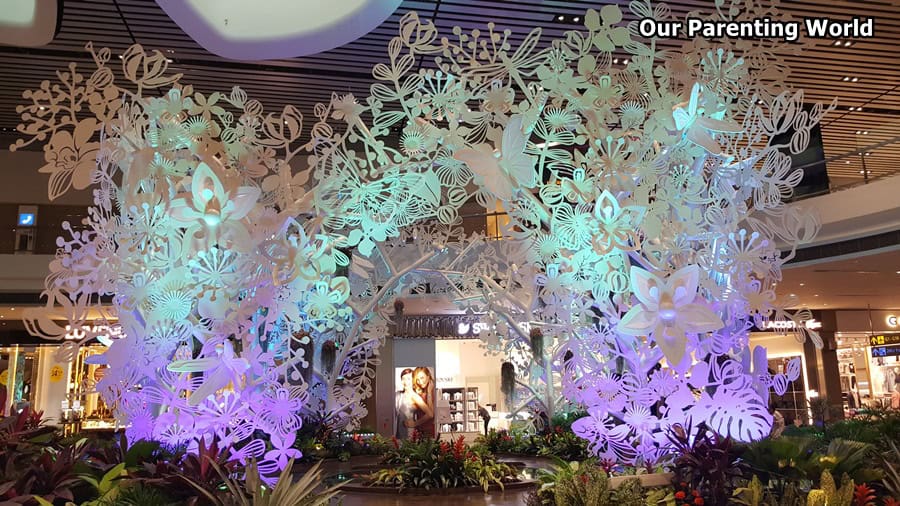 Be amazed with the beautiful garden at the transit area, lots of photo taking opportunities! 
Shopping at T4 has become easier as it offers a seamless shopping experience with the integrated Cosmetics & Perfumes and Liquor & Tobacco concessions operated by The Shilla Duty Free and DFS respectively. Instead of paying at two different cashiers, passengers can now shop for their favourite duty-free purchases from both product categories and pay for your purchases in one transaction. That's so convenient!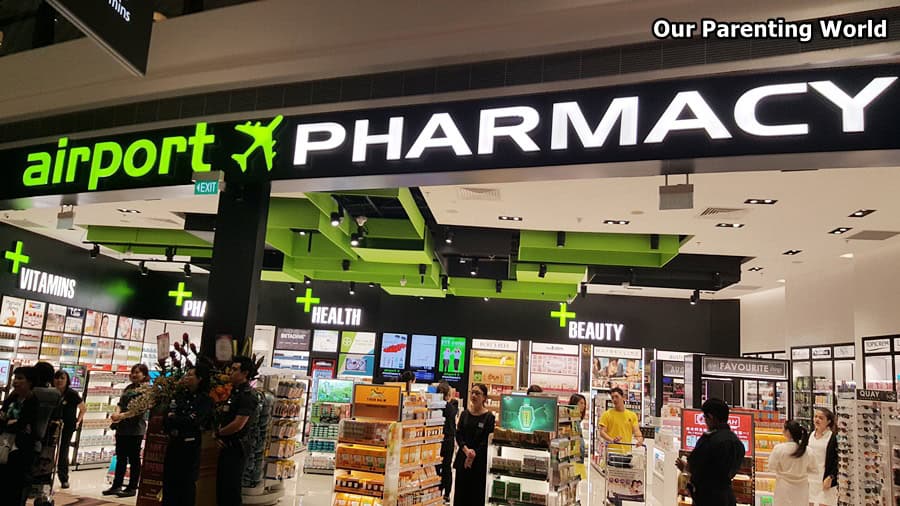 In addition, passengers can look forward to other popular retail brands that will be launching in Changi Airport for the first time at T4 include adidas, HomeCourt, Moleskine, Pazzion, ZAKKASG as well as Airport Pharmacy from Australia, which will bring with it a selection of well-loved Australian brands such as Swisse and Lucas Paw Paw. Foodies can look forward to indulging in dim sum favourite Treasures (Yi Dian Xin) by Imperial, or enjoying the beers and food at Tiger Den.
In the public area, new-at-Changi dining concepts such as London Fat Duck, Andes at Astons, Sushi Goshin by Akashi await airport visitors. Other newcomers include Old Street Bak Kut Teh, Ma Mun and Food Emporium by NTUC Foodfare that serves up a wide array of local favourites. We will have more updates coming up on T4, please continue to stay tuned!
Changi Airport Terminal 4
10 Airport Boulevard, Singapore 819665
For more information, please visit http://t4.changiairport.com/en