Get ready to embark on an exciting voyage to the newly-unveiled Maritime Experiential Museum at Resorts World Sentosa (RWS) that will open its door on the 29 December 2017!
After 9 months of extensive overhaul and reconceptualisation, this is the newest attraction at RWS. The museum is the only one of its kind in Singapore dedicated to the exploration of the iconic Maritime Silk Route.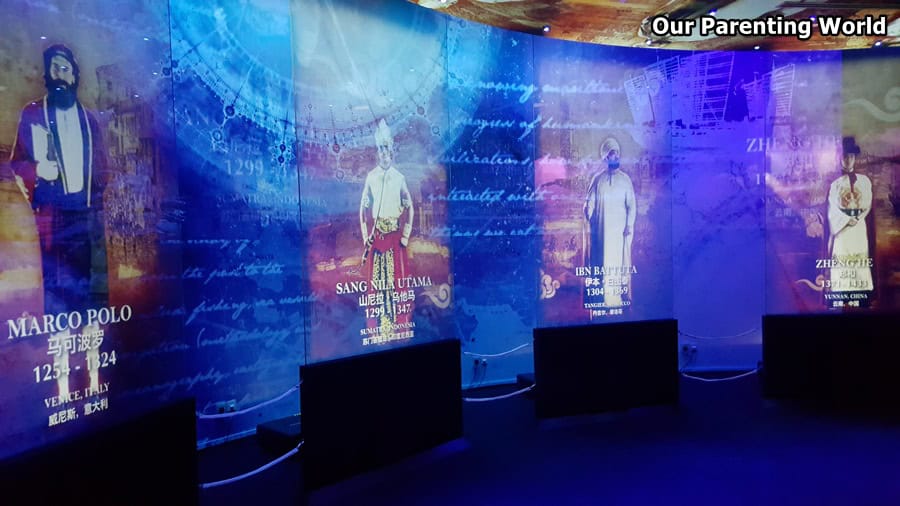 Upon entering the Briefing Room, visitors will be greeted by the four world-famous seafarers with holographic effect when they embark on their maritime adventure.
Join the four seafarers when you begin your adventure through the eyes of Marco Polo, the merchant from Venice; Sang Nila Utama, Palembang prince and founder of Singapura; Ibn Battuta, Moroccan scholar and explorer; and Zheng He, Chinese admiral and fleet commander.
We are pleased to share 6 striking things that you should not missed when visiting the Maritime Experiential Museum as follows: 
With the newly refurbished Maritime Experiential Museum, 15 unique galleries are housed under five brand new zones featuring never-before-seen content and installations! Read on for the five new zones not to be missed at the Maritime Experiential Museum: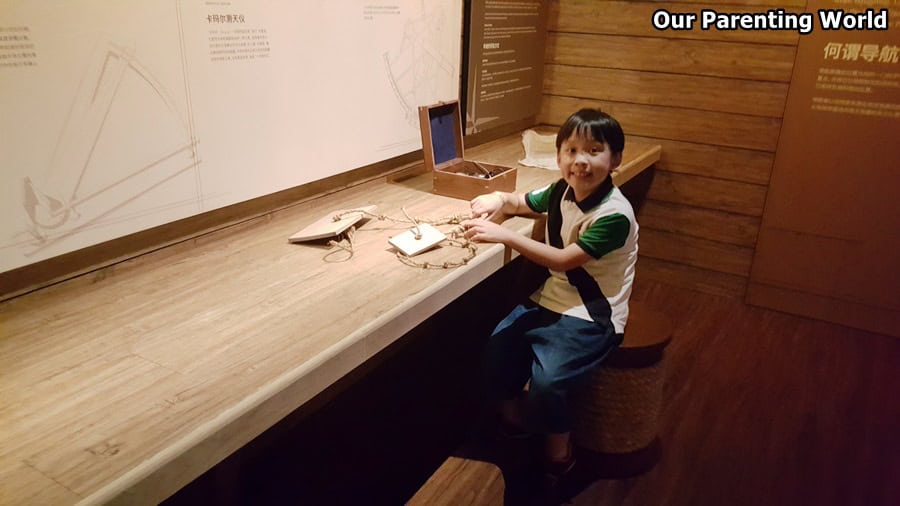 Learn how to navigate a ship with various hands-on exhibits.
1.       Learning to Navigate
The art and science of navigation comes alive here through a collection of informative and hands-on exhibits. Learn key skills such as map reading, navigating a mariner's compass and the intricacies of tying mariners' knots – all essential prerequisites to be an explorer of the high seas. Also try your hand in superimposing a variety of outfits from the past onto yourselves at an interactive photo corner, and email these fun photos to yourselves as keepsakes.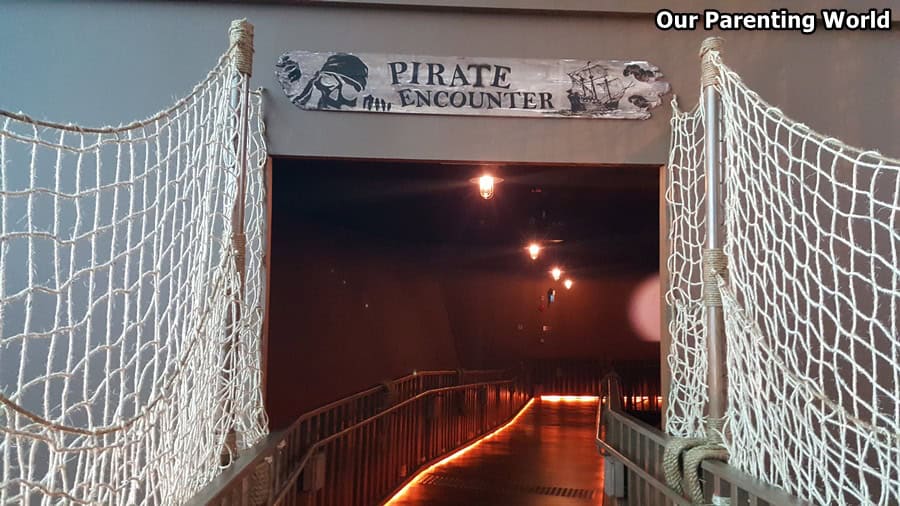 Get ready to enter a burning ship that is invaded by pirates.
2.       Pirate Encounter
Get thrown into the thick of action as intense drama unfolds onboard a burning ship invaded by pirates. This gallery showcases multi-level decks and uses projection technology to allow guests to relive the perilous journeys of seafarers and make it out alive of this pirate attack.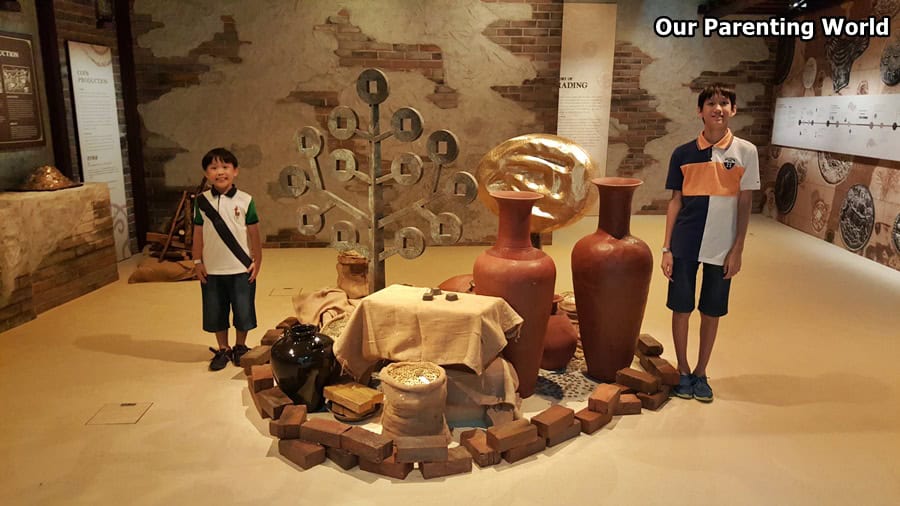 Discover the making of coins and the various currencies used by different countries.
3.       Maritime Coin History
The limitations of barter trading led to the emergence of money. Discover the myriad of currencies used in the Maritime Silk Route and the intriguing process of coin-making such as the differences between Chinese and European coin production, and understand the evolutionary timeline of this important intermediary in the exchange of goods and services.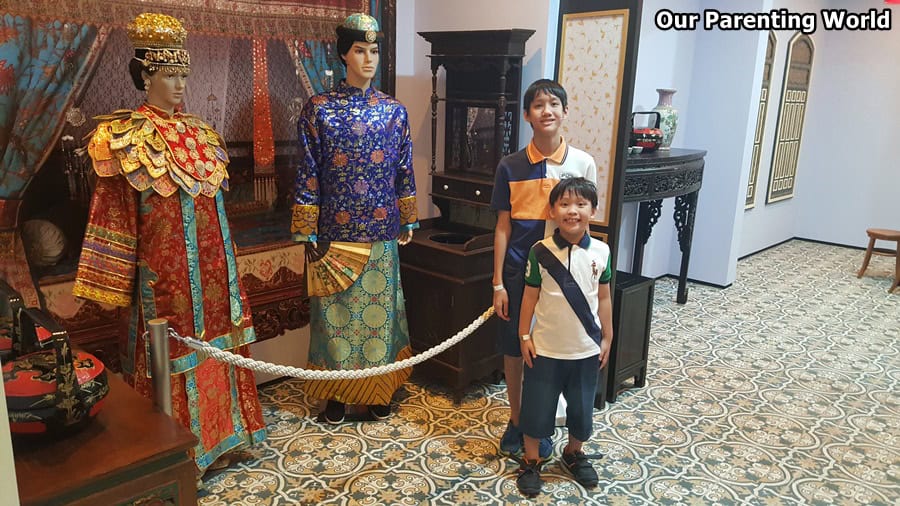 Discover the rich heritage that has been formed through the four bustling ports.
4.       Ports of Call
Take a walk through the four bustling ports of Quanzhou, Oman, Calicut and Malacca that link China with the Middle East and Europe, and discover their rich heritage. Through faithfully recreated exhibits which encompass multi-sensory engaging elements, from the smells of spices and perfumes to the beautiful architecture and traditional 14th century settings, guests will be treated to an eye-opening whirlwind tour of these four major cities.
5.       Singapore Maritime Legacy
Discover the story of how Singapore came to be the thriving port metropolis that it is now and learn how its strategic trading location in the Maritime Silk Route catapulted its emergence in trade and economy. Relive the rich history through beautifully preserved archive images and videos and understand how the Singapore port has played a significant role in the country's development into a first world economy in one generation.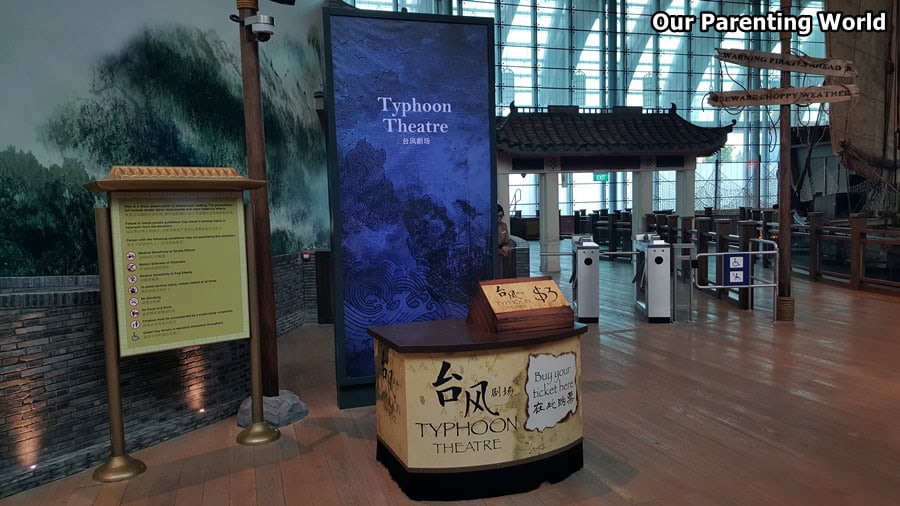 6.       Typhoon Theatre
Imagine you're stuck in a sinking ship, caught in a treacherous storm. What do you do? a visit to the Maritime Experiential Museum's Typhoon Theatre, a must-see anchor attraction, simulating your fate in troubled waters, letting guests face the wrath of the sea before descending into the depths of the dark, blue, ocean.
Running out of IG-worthy spots in Singapore?
The Maritime Experiential Museum re-opens end-December with five brand-new zones, perfect for the adventurer looking for a 3D back-drop worth posting on their Instagram. Showcase your brand new OOTDs across the five new zones of the Maritime Experiential Museum. At the Learning to navigate zone, showcase your superimposed new outfit from the past at the Learning to navigate zone! Choose from 4 different outfits from the past, inspired by Marco Polo, the merchant of Venice, Sang Nila Utama, Palembang prince and founder of Singapura, Ibn Battuta, Moroccan scholar and explorer and Zheng He, Chinese admiral and fleet commander.
Take on a different persona and flaunt your new styles to your audiences. Furthermore, surround yourself by a backdrop and setting lit up by red and fiery lights at Pirate Encounter, depicting the burning ship invaded by pirates. Show off your most fiery outfits this festive season! If you have many colourful outfits to flaunt, Ports of Call provides you with the best backdrops, filled with colourful spices or Peranakan exhibits, complementing your fabulous #ootds. Have loads of fun!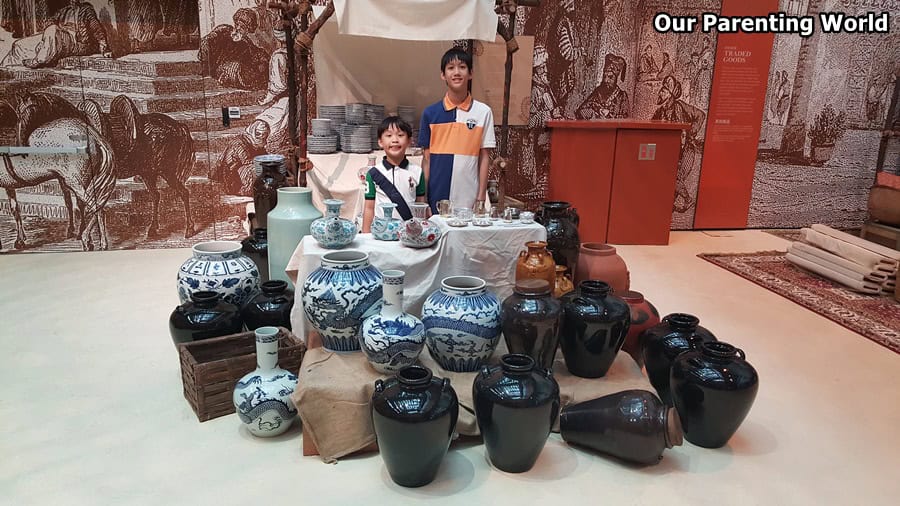 The Maritime Experiential Museum opens to the public on Friday, 29 December 2017 daily from 10:00am to 7:00pm. Singapore residents enjoy special opening admission rates at S$9 for an adult one-day ticket (U.P. S$12) and S$6 for a child ticket (U.P. S$8). Senior citizen tickets are available at S$5 each. Guests can enjoy the Typhoon Theater experience at an additional fee of S$3 per person.
Singapore residents can also purchase tickets to both the Maritime Experiential Museum and S.E.A. Aquarium at special opening admission rates of S$39 for one adult (U.P. S$45) and S$25 for a child (U.P. S$33). 
Maritime Experiential Museum at Resorts World Sentosa
8 Sentosa Gateway, Resorts World Sentosa, Singapore 098269
Tel: 6577 8888
To find out more, please visit: https://www.rwsentosa.com/en/attractions/the-maritime-experiential-museum/