Play Review: Disgraced by Ayad Akhtar 
Disgraced is a play set in post 9/11 America, written by novelist and screenwriter, Ayad Akhtar in 2012. It was premiered in Chicago and has won the 2013 Pulitzer Prize for Drama. The story is centred on searching for self-identity of Muslim-American citizens and touched on sociopolitical themes such as Islamophobia. Issues like post 9/11 religious and racial tension in New York are also covered in the play.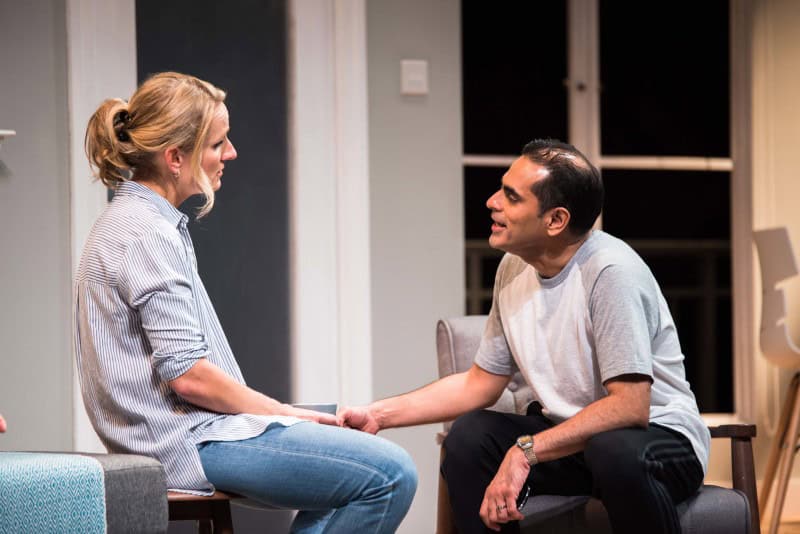 The main character, Amir is an American-born, Muslim-raised mergers and acquisitions lawyer. He has worked hard to become a successful lawyer and married a beautiful American wife, Emily who is an up-and-coming artist. Her paintings focus on Islamic themes and she believes in the beauty and wisdom in the Islamic tradition as compared to Amir. The couple stayed in a spacious Upper East Side apartment in New York.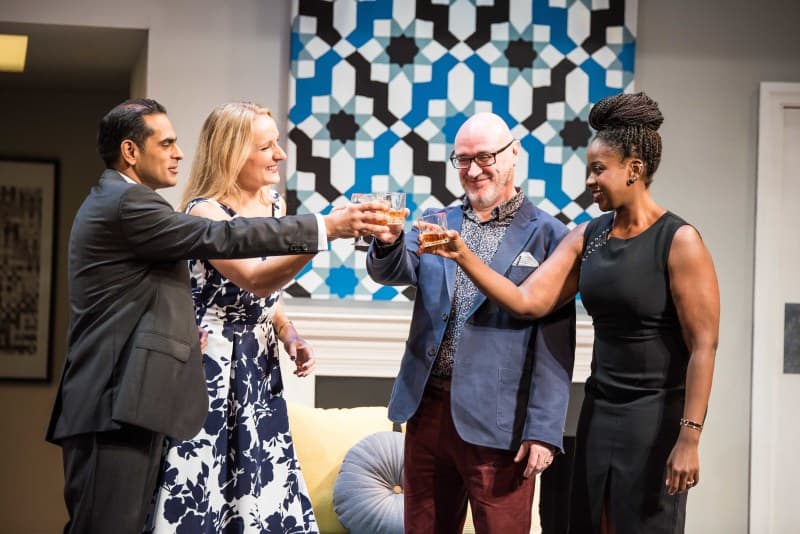 Things started to change when Amir hosted a dinner party together with his wife. He invited Jory, his colleague from work and her husband, Isaac who happened to be Emily's Jewish art dealer. A pleasant dinner gathering soon take a turn for the worst when the four of them with different backgrounds had a volatile argument over race, religion and class in the modern world. Moods changed quickly and tensions rose among the four of them.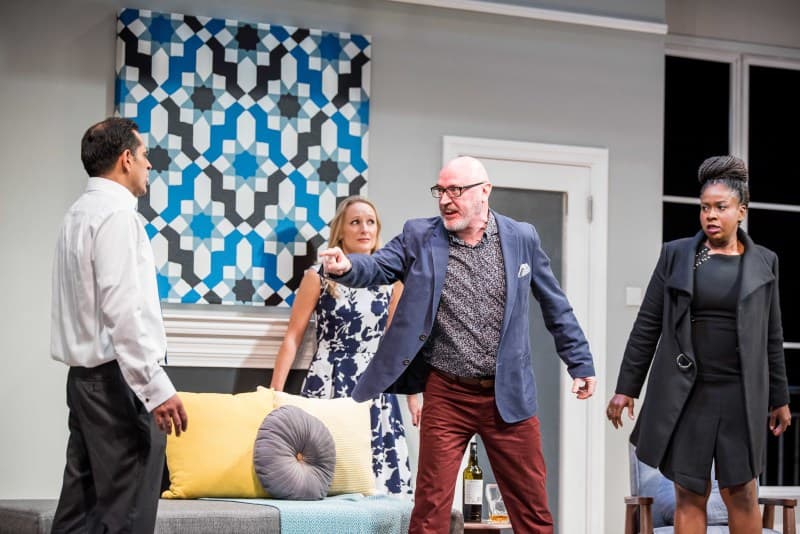 The lead role Amir is played by Gaurav Kripalani who is Singapore Repertory Theatre's Artistic and Managing director. There will be a post-show dialogue after the performance and Gaurav Kripalani shared that he was worried at first that the play would not be allowed to perform in Singapore. He felt that Disgraced is one of the best written scripts and he was relieved that he was given approval to show this in Singapore. The play is given a M18 rating.  
We were blown away with the powerful acting by the cast as we were taken on a journey on this impactful story of people with different backgrounds. Audience will be drawn into their discussion on their lives as immigrants in other country, having to deal with identity crises and trying to fit in their new environment. The impact is so real, we can feel the sense of outrage as the cast gets into heated argument with one another on this sensitive topic. Bravo to the incredible performances by the cast whom have made the story so real and we can feel for their characters so strongly.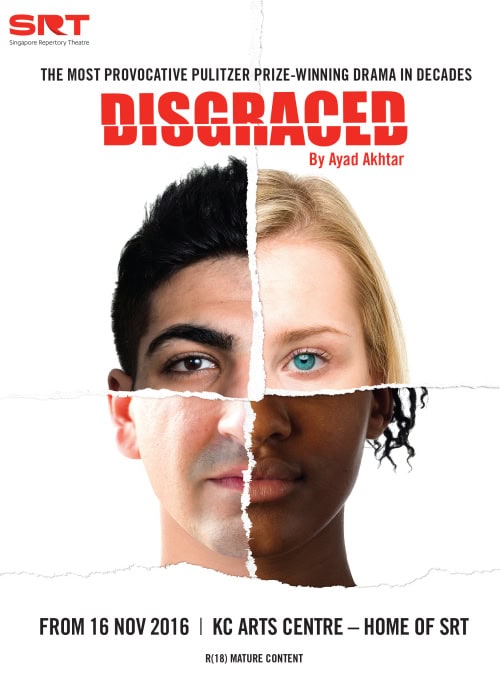 Catch this sensational and thought-provoking play from now till 4 December! 
Disgraced 
Dates: 16th November 2016 to 4 December 2016 
Prices: From $35 ($15 YOUth tickets and group concessions available)
Venue: KC Arts Centre – Home of SRT 
Please note that there will be a post-show dialogue after every performance. 
Ticketing: SISTIC at 6348 5555 or http://www.sistic.com.sg/events/cgrace1116