The School holidays are here! Our Parenting World boys are on a look out for fun activities to spend a meaningful holidays and also in celebration of the coming Christmas season!
Downtown East, a one-stop lifestyle and leisure destination suitable for the whole family is always one of our favourite places to spend our weekends and a popular meeting place for us to catch up and have a good time with our friends. We have been to numerous birthday parties held at Downtown East. Please click HERE to find out more about Downtown East.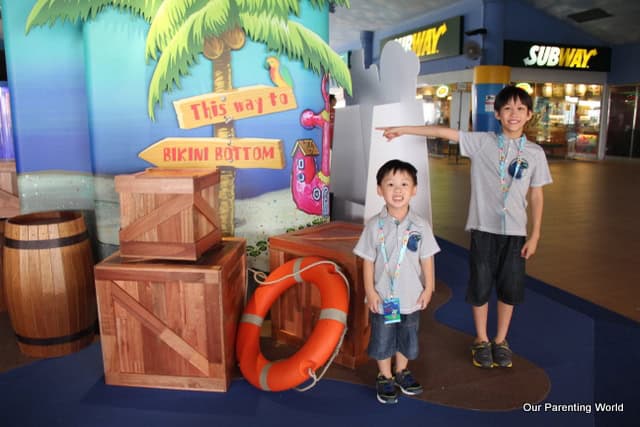 "Come and join us, this way to dive into Bikini Bottom!"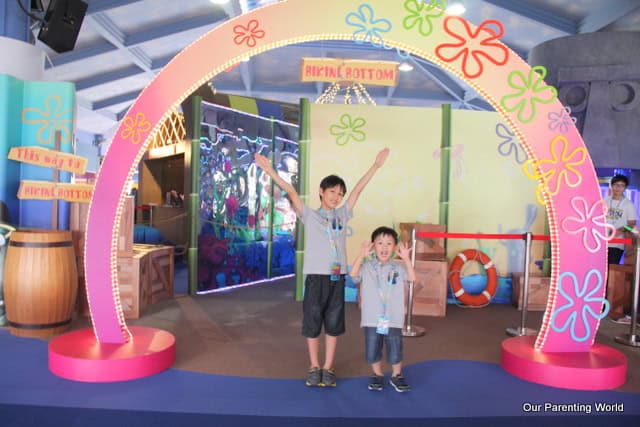 "We are here at Bikini Bottom to be part of the Krusty Krab Krew and to learn how to "work" like SpongeBob SquarePants."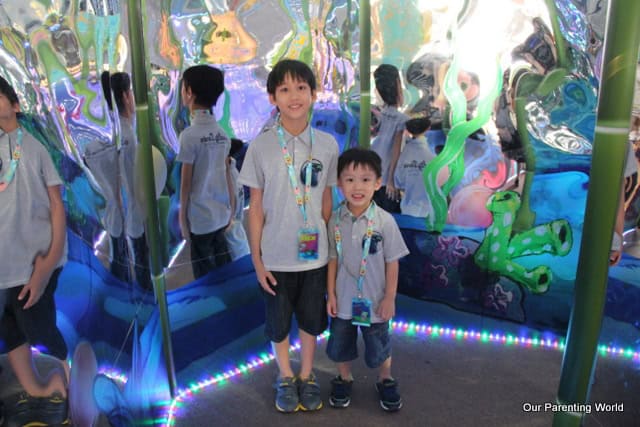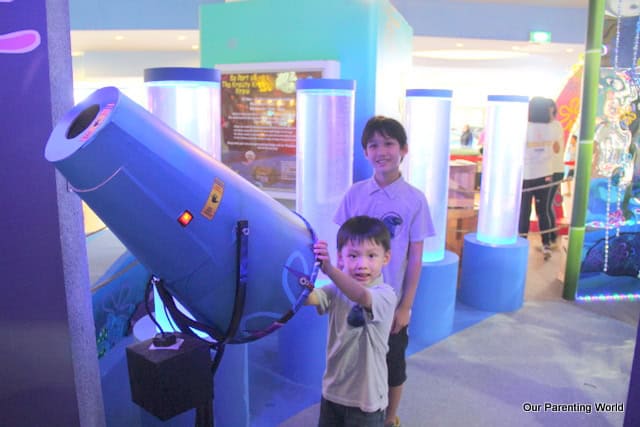 The boys have to pass through the sea and into Squidward Tentacles' home. Here they will begin with their task by helping Squidward to chase away his jellyfish nightmare!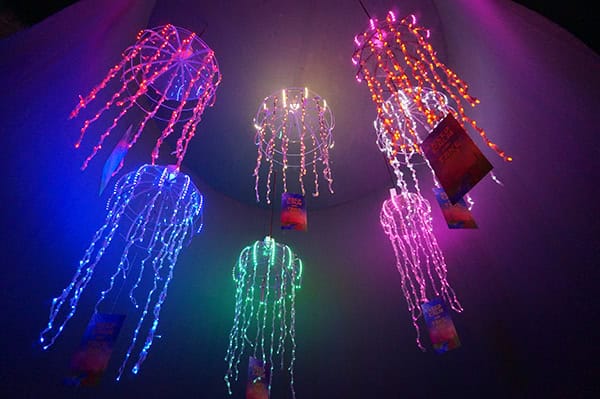 Photo Credit: Downtown East
Aim at the colourful jelly fish and shoot it down with cannon and or guns before you can move to the next task. 
At The Krusty Krab station, you get to customize your very own staff badge.
Choose from one of the designs above and write down your name.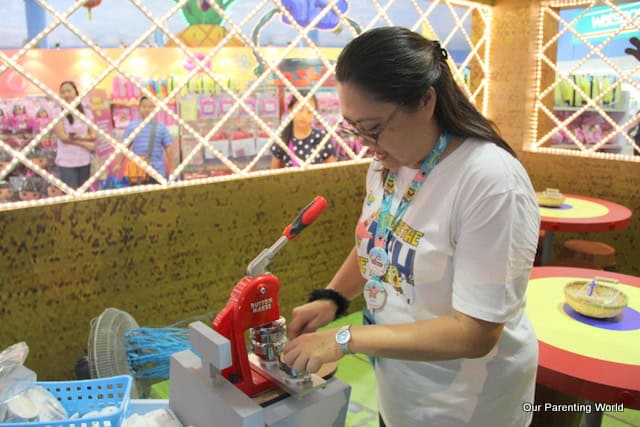 Hand it over to the friendly staff at the station who will process your badge on the spot.
Mr. Krabs needs a cashier. At this station, children learn more about currencies and pass the entertaining test of matching the different countries' currencies. 
At the last stop, children moved over to the restaurant and have fun in the kitchen. They will learn the secret recipe of the key ingredients of how to make the perfect Krabby Patty all for the sake of fun.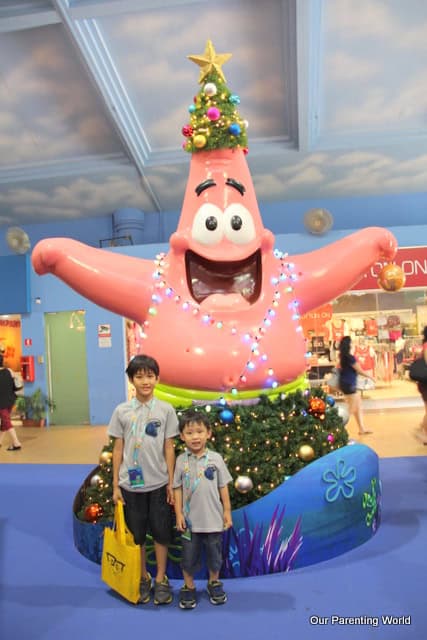 Don't forget to take photos infront of a 12ft tall Patrick Star Christmas tree located just besides Bikini Bottom and spread the Christmas joys!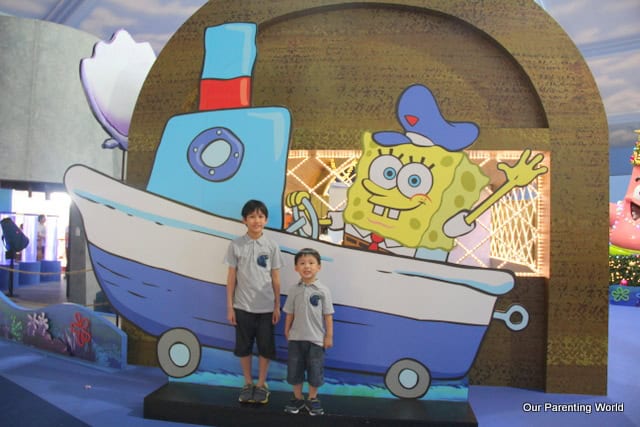 We would like to thank the lovely organisers and Downtown East for hiring us as part of The Krusty Krab, the popular burger joint from Nickelodeon's SpongeBob SquarePants as part of its crew. We are so excited to be here!
That's not all, there are more fun activities happening at Downtown East: 


1. Be Part of The Krusty Krab Krew
15 Nov – 31 Dec 2014 (except Tuesday)
Weekdays | 4pm – 8pm
Weekends | 1pm – 8pm
Get shortlisted for the opportunity by spending a min. of $20* at Downtown East participating outlets and redeem your entry passes at E!hub information counter on Level 1.
* Terms and Conditions:
– Double spending amount required for FairPrice receipt.
– Maximum of 3 combined receipts of the same day allowed.
  – NTUC/nEbO Plus! member: 2 Entry passes
   – Entry into Bikini Bottom is only valid on the same day of redemption.
– One entry pass admits one child / adult. Limited to one entry per pass.
– Children under the age of 5 years old has to be accompanied by an adult.
– Last redemption at iHelp is at 7.45pm and last entry into Bikini Bottom is at 8pm.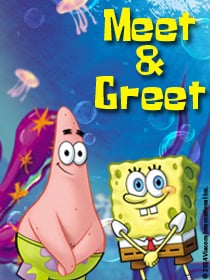 2. Meet & Greet
6 Dec | 7pm
All other weekends in Dec | 4pm & 7pm
Event Square
Get up-close and snap a memorable picture with SpongeBob SquarePants and Patrick Star this holiday season!
Terms and Conditions:
– 30 Meet & Greet passes will be given out 30mins prior to the session infront of Event Square (Main Stage).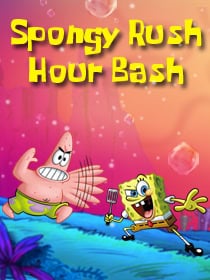 3. Spongy Rush Hour Bash
15 Nov – 31 Dec (except Tuesday)
Weekdays: 5pm, 8pm
Weekends & Christmas: 2pm, 5pm, 8pm
Event Square
Be one of the first 50 participants to pick up sponges released from SpongeBob SquarePants' pineapple house, and stand to win SpongeBob premiums and other fun treats absolutely FREE*! So hurry and make your way there!
Terms and Conditions:
– Limited to one sponge per participant.
– Prizes won are strictly non-exchangable.
4. 

Snap a photo at Bikini Bottom and stand to win a prize!
Terms & Conditions
– Each person is only allowed to win 1 prize each regardless of the amount of photos posted
– Ensure your account is set to public so that your photos can be shortlisted
– All steps have to be completed to be qualify for the win
– Winners will be selected by a panel of internal judges. All decisions will be made by Downtown East in its sole discretion and are final.
– NTUC Club reserves the rights to amend the terms and conditions of the contest.
– These terms and conditions shall be governed by and construed in accordance with Singapore law.
– Contest is subject to all applicable local laws and regulations. Void where prohibited by law.
Please click HERE for more information.