Embark on a space mission with Club Rainbow (Singapore)'s beneficiaries when the 6th edition of Dreamseeds Arts Festival (DSAF) returns virtually from 27th November to 1st December 2021. The 5-day virtual event packed with concert performances, film screenings, workshops, and an interactive virtual art gallery will allow the whole family to participate from the comfort and safety of home.
Since 2016, DSAF has championed inclusivity in the arts and offers beneficiaries of Club Rainbow (Singapore), hereafter referred to as CRS, an opportunity to realise their creative potential and connect with the community through art. It supports the young talents by providing resources and working with local artists and creative practitioners to offer year-long immersion arts development programmes.
The theme for DSAF this year is 'Prism of Imagination: Infinite Possibilities'. It is an expansion on last year's 'Prism of Imagination'. Just as a prism refracts light into an explosion of colours, the beneficiaries draw inspiration from their surroundings and experiences to create wonderful, meaningful works of art. When their potential is unlocked, the possibilities are infinite.
Produced by documentary filmmakers Adar Ng and Dave Lim of Third Street Studio and in collaboration with Objectifs – Centre for Photography & Film, the Opening Concert Video will feature behind-the-scenes of CRS's performing arts immersion programmes and music mentorship. For the first time this year, there will be selected interviews from the beneficiaries and programme collaborators. This will open up more personal sharing and background stories of the beneficiaries in their artistic journey with CRS. Also new this year is CRS emcee beneficiaries being mentored by Kamini Ramachandran, a pioneer in the Singapore and Asia storytelling scene, who will be co-hosting the concert video.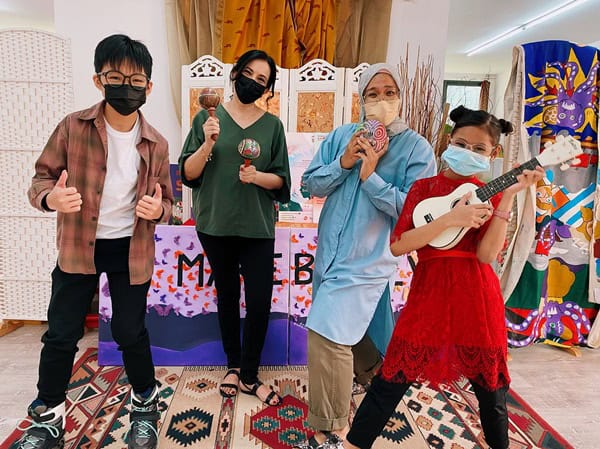 Performance highlights for the concert video include 'Here We Dance', a collaborative dance-making project with four of CRS's youths, facilitated by local dance company Rolypoly Family. Through movement, conversation, drawing and craft, the youths shared about where they would like to be and where they like to dance.
There will be a premiere of the music video for this year's theme song 'Universe Crew', written and performed by beneficiaries from the songwriting and music mentorship programme, supported by mentors Lisa Haryono and Rachel Lu from Thunder Rock School. The music video is directed by artist Adar Ng and the theme song is mixed by veteran music producer Leonard Soosay of Snakeweed Studios.
There will also be an energetic performance by beneficiaries from CRS's Hip Hop arts exposure programme supported by local dance studio Converge Studios. Led by Jin Neo, a well-respected figure in the Locking Hip Hop dance scene in Singapore, and Vernon Huang, the performers will be grooving to the music from BTS' 'Permission to Dance'.
President of CRS, Dr Sashikumar Ganapathy, is excited to open DSAF 2021 online after a successful inaugural virtual run last year. "Dreamseeds Arts Festivals aim to bridge, elevate, showcase and inspire. Though it remains a virtual event this year, it will be different from last year with the incorporation of new components like a storytelling approach for the Opening Video Concert, community collaboration between beneficiaries and seniors, and movement exploration in the arts. We look forward to the blast-off of DSAF 2021 and ignite our beneficiaries to shoot beyond the stars!" – Dr Sashikumar Ganapathy, President of Club Rainbow (Singapore).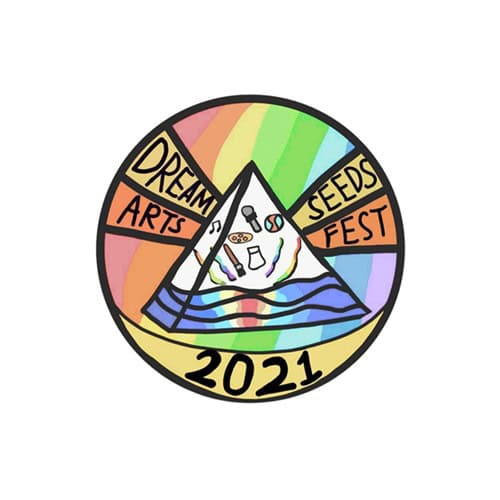 All images credit to Dreamseeds Arts Festival (DSAF)
Online registration for the various free events and activities at DSAF 2021 is available on https://www.dreamseedsfest.org
To add more fun to this year's DSAF, all viewers are encouraged to follow @dreamseedsfest Instagram and like the 'astronaut' post to help beneficiaries reach their goals. 100 likes will help their astronaut take off and 300 likes will help their astronaut achieve his or her dream to land on the moon.
Those who miss the premiere can still catch the concert via CRS's YouTube Channel from 27th November 2021 to 31st December 2022.
There is also a lovely range of memorabilia inspired by the artwork of CRS beneficiaries. They make meaningful Christmas presents with a worthy cause and can be purchased via the CRS Lazada Store. Proceeds will go toward funding the wide variety of programmes and services CRS offers to help the beneficiaries and their families. A little goes a long way for these children and youths.
For anyone who wishes to support CRS's mission, details can be found at https://www.clubrainbow.org/sponsorship