Thinking of going to some unique places for holidays? Why not consider exotic country like Dubai?
At Dubai, you can go from a picturesque cultural site to global eco-tourism attraction, Hatta Heritage Village is set to put a traditional bastion on the map. With the 10-Year Hatta Comprehensive Development Plan on track, the historical town will be transformed into an outdoor nature and cultural landmark. The beautiful attraction will offer a myriad of activities for travellers seeking to escape the hustle and bustle of city life. With attractive highlights like the giant Hatta sign, an adventure centre, interactive tourist hub, cosy mountain lodges and airstream trailer hotels, there's something for everyone!  
In addition to giving the town a new lease of life, the plan will create countless opportunities for people living and working in Hatta by giving its tourism a boost. The first phase of developments by Dubai's Government-backed real estate organisation, Meraas is scheduled to open in the fourth quarter of this year. Offering warm Bedouin hospitality and plenty of opportunities for families to enjoy a diverse leisure experience, Hatta Heritage Village is attracting travellers from all corners of the world to revel in its splendour.
His Excellency Abdulla Al Habbai, Group Chairman at Meraas shared that "Hatta is known for its beautiful scenery – mountains, lakes, wadis, farms, dams and fresh air and the development of eco-tourism demonstrates our commitment at Meraas to implementing the vision of our wise leadership by creating economic opportunities for young people, local businesses and entrepreneurs in Hatta. Supporting and enhancing the integration of leisure, hospitality, tourism and transportation is key to transforming this highly popular destination into a world-class attraction that offers families a diverse leisure experience. We have worked to establish effective partnerships between Meraas and the people of Hatta in order to ensure projects meet the aspirations of present and future generations and that the area is equipped to receive more visitors to historical, social and cultural heritage sites, as well as indulge in a distinctive shopping experience of handicrafts and agriculture products and enjoy authentic Emirati cuisine in Hatta."
Here're some of the many exciting additions travellers can look forward to once Phase One of the developments are ready!
Giant Hatta Letters  (Image as above)
Welcoming visitors to Hatta Heritage Village, the scenic Hajar Mountains will be adorned with five giant letters. The first tourist addition to the town's landscape, the sign symbolises exploration – and greets every traveller entering the town. Seated around 450 metres in eastern Arabia's highest mountain range, visitors can indulge in selfie- and or wefie-taking sessions upon arrival.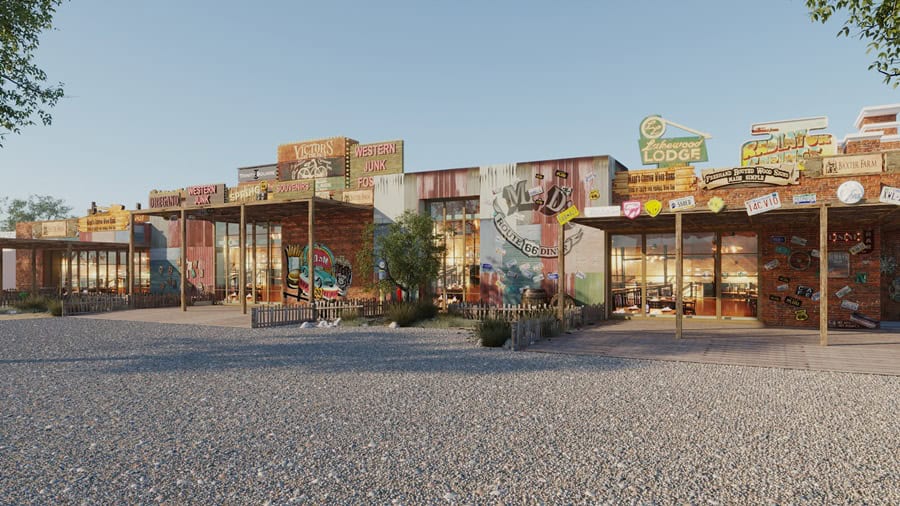 Adventure Centre and Interactive Tourist Information Hub
Helping travellers get around town, an adventure centre and interactive tourist information hub are also slated for opening. These centres will provide visitors with the information they need to navigate Hatta Heritage Village, along with snapshots chronicling the attraction's storied past.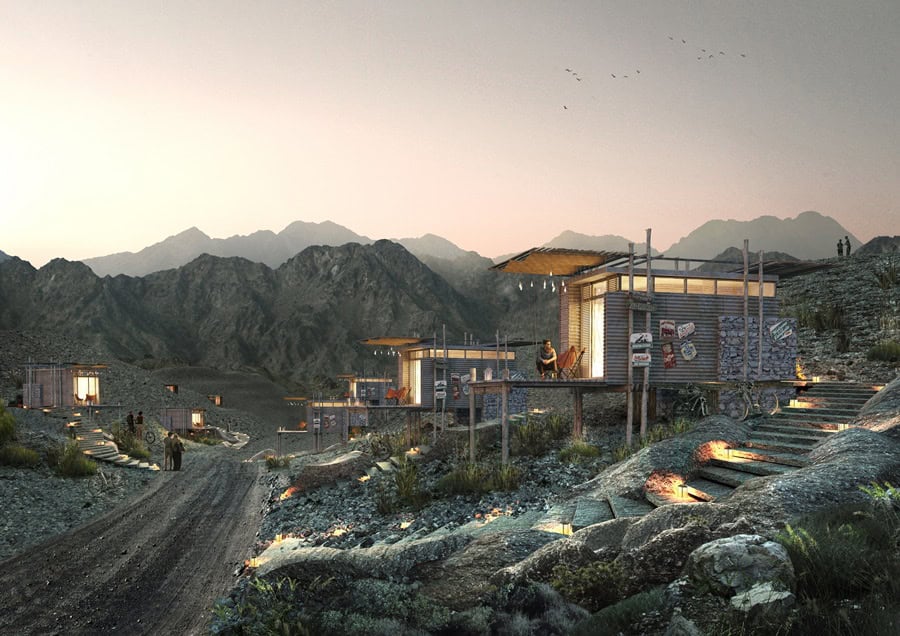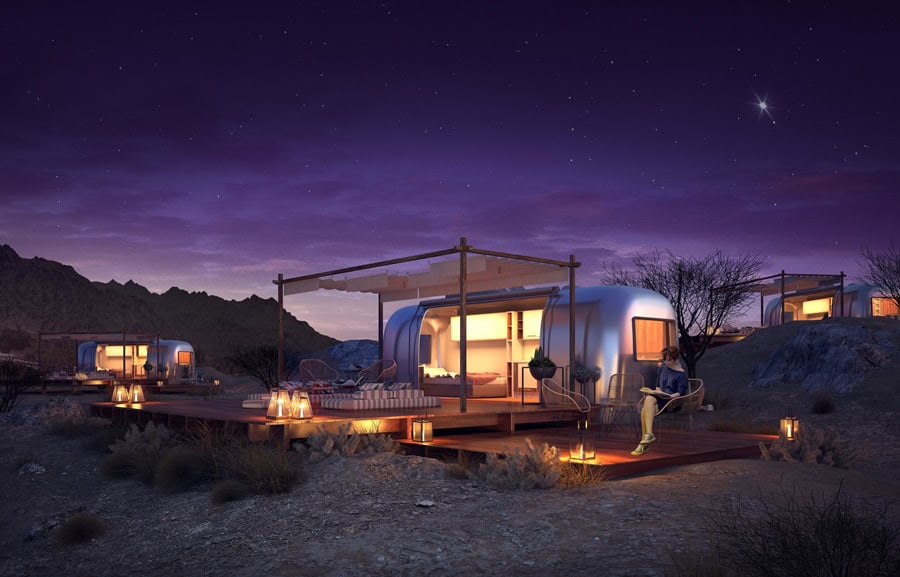 Idyllic Mountain Lodges
Experience a one-of-a-kind vacation in Hatta Heritage Village when you stay in a mountain lodge! As part of the first phase of new developments, the 20-room eco-friendly mountain lodge offers visitors a blissful retreat as they take in the views of the surrounding Hajar Mountains. When dusk comes, travellers can step outside and marvel at the scenic views of the town's landscape. If you're lucky, you'll catch a meteorite.
Travellers will also have the chance to camp at the town's first-of-its kind airstream-like trailer hotels. Designed with a chic mid-century feel, the accommodations are set against the mountains on the banks of the charming Hatta Dam.
Enjoy Emirati Cuisine
Savour the exquisite flavours of Emirati cuisine at Hatta Heritage Village. Venture into any one of the town's time-honoured restaurants with your loved ones and try dishes like the fish in gravy with spiced rice, Balaleet, Baith Al Tamait and lentil soup, along with other mezze dishes. You can also check out the restaurants at the newly developed Hatta Heritage souq and motel that's nestled on the main road between Hatta and Oman to see what's on the menus.
This article is brought to you by Dubai Tourism.