Speaking of Duracell, many of us would have heard of this household brand famous for its long lasting batteries and would have used it before or currently using it. Duracell celebrates 50 years of portable power, from powering the transistor radio of yesteryears, to modern-day digital gadgets.
The latest Duracell CopperTop batteries with Duralock Power Preserve™ Technology last six times longer than ordinary batteries* and guarantees 10 years of power preservation in storage.
Batteries are an essential part of our lives, we need them in almost everything like toys, clocks, radios, torch lights and many more. We simply can't live without them and it is important if the batteries can last much longer! What's more, the latest Duracell CopperTop AA and AAA batteries provide six times longer-lasting power with Duralock Power Preserve™ Technology, to help families save more. These batteries have been engineered to deliver the right level of power for all devices, and are rated for reliable operation in temperature extremes from -20°C to 54°C. The Duracell batteries also have up to a 10-year guarantee in storage.
Additional Information:
Product Benefits
1)Duracell with Duralock technology lasts up to 6 times longer than ordinary batteries.*
1 Duracell = up to 6 Ordinary Batteries.
2)Better performance
Higher internal volume which allows for increased actives and hence increased performance.
3)Lower leakage rate
Has higher compression seal and higher crimp leakage resistance.
4)Improved safety
Reduced risk of negative cap expulsion in case of internal pressure build up.
Recommended Retail Price
Duracell CopperTop AA 4 pack: S$ 5.65
Duracell CopperTop AAA 2 pack: S$ 2.90
Availability
Available at all leading supermarkets (Giant, Cold Storage, 7-11, Fair Price, Mustafa)
 *based on technical tests on digital cameras vs. ordinary zinc carbon batteries.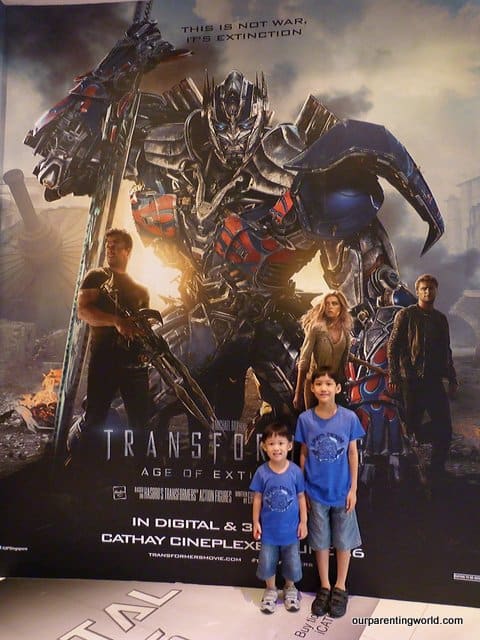 Duracell turns 50 and Our Parenting World team would like to wish Duracell Happy 50th Birthday and many more great years to come! In celebration of Duracell's 50 birthday, its organisers and Duracell have kindly invited us to the movie premiere of Transformers: Age of Extinction. Thank you for giving us an enjoyable and memorable evening! 
This June, Duracell partners Transformers: Age of Extinction, the fourth film in director Michael Bay's global blockbuster franchise, in the epic showdown of good versus evil. This movie is the fourth installment of the Transformers film series which started in 2007. The current movie is a sequel to Transformers: Dark of the Moon, the film takes place four years after the invasion of Chicago with completely new cast starring Mark Wahlberg in the lead role.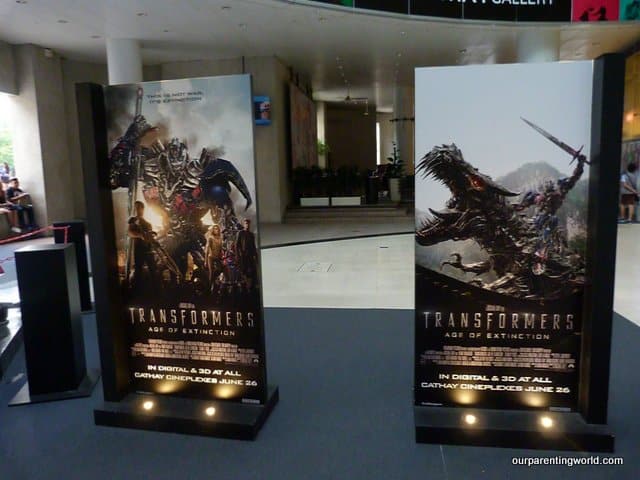 With much anticipation, this movie will feature the first appearance of Dinobots and other Transformers including Optimus Prime, Bumblebee, Ratchet, Leadfoot, and Brains. 
If you are watching the movie at The Cathay, 2 Handy Road, you will be able to catch the two three-metre tall statues of Optimus Prime and Bumblebee at the entrance. Get ready your camera for photo taking opportunities with the huge Transformers!