Calling all durian lovers! If you love durians, you have to try out Durian SG Prime, they offers fresh, delicious and high quality durians from mountain plantations at affordable price. Indulging in durians can be an expensive affair in Singapore, however Durian SG Prime is able to bring fresh, premium quality durians to customers at lower prices with direct collaborations with the best plantations in Malaysia. What's more, there is a replacement guarantee policy given to customers should you feel that the durians did not meet your expectation.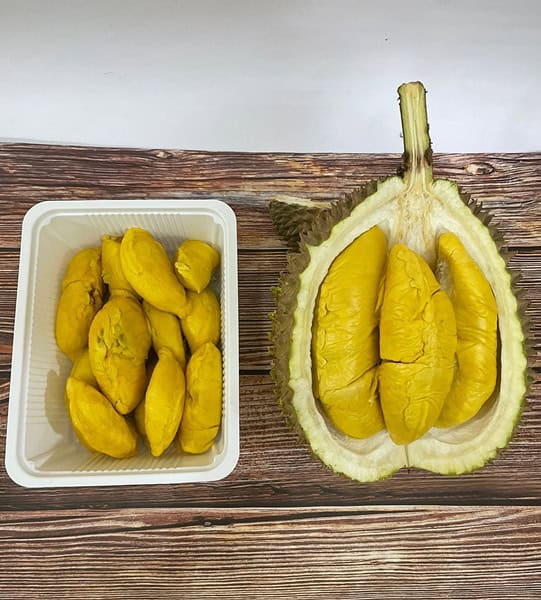 Durian lovers will be delighted to know that the durian trees at the plantations are grown naturally around superb fertile mountainous environment resulting in their durians having more meat and taste as compared to other durians in the market. All their durians meet the GMP & GAP standard giving you the best quality durians.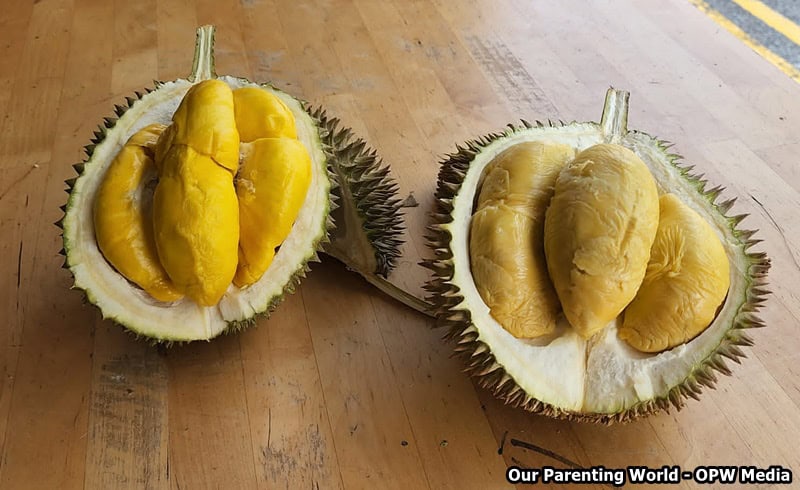 We visited Durian SG Prime recently to try out their Pahang grade "A" durians. As durians lovers, we absolutely enjoy the durians, it is such a joy savouring the smooth, creamy and meaty yellow flesh. The taste is so intensely rich with slight bittersweet aftertaste. So yummy!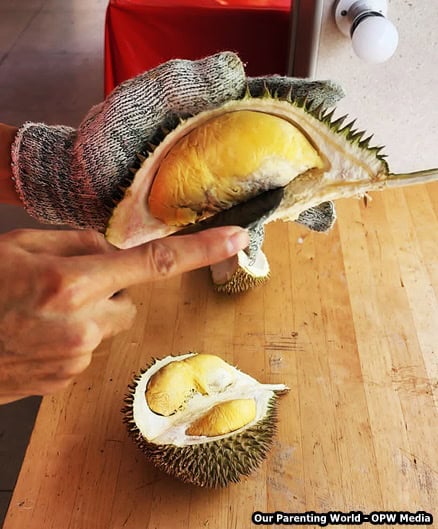 Each of these deliciously, luscious golden piece simply melts in our mouths. The durians are so good and so hard to resist, we simply can't stop eating!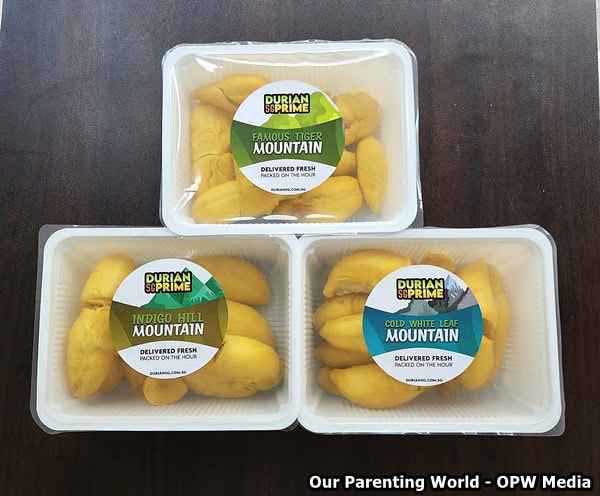 Choose from a wide selection of fresh durians from different mountain plantations such as Famous Tiger Mountain, Indigo Hill Mountain and Cold White Leaf Mountain. Famous Tiger Mountain is well-known for their mature 103 years old durian tree, giving the best rich tasting flavours as the plantation only harvests the best naturally dropped durians. Indigo Hill Mountain is popular among Raub's locals. These top-tier durians are from naturally grown plantation, gives a strong and intensive flavour that are enjoyed only by the locals within the area, is now available in Singapore. Cold White Leaf Mountain, it is the oldest plateau-like mountain, the award winning plantation with fertile plot of land is found near the Klau River, Pahang, famous for the best Old Tree Mao Shan Wang. The durians give a pleasing, delicate taste that durian lovers would love.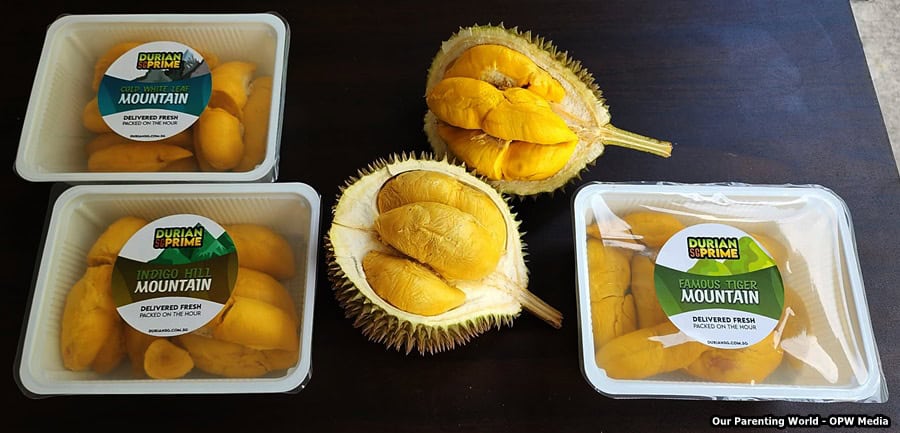 At Durian SG Prime, you can opt to dine in or pick up and they also offered durian delivery, you can have your favourite durians delivered fresh to your doorstep within 60 minutes. For any online order, you are covered with their replacement guarantee policy. 
Craving for durians? Durian SG Prime, is the fastest growing durian delivery platform in Singapore, offering Pahang durians from exclusive Mountain plantations with fresh, high quality, tasty durians at affordable prices with fast delivery timing of just 60 minutes to satisfy your durians craving! Free delivery above $99. 
Durian SG Prime
Venue: Lorong 24A 456 Geylang Road, Singapore 389415
Operating Hours: 10am – 1am Mid-night 
Find out more and order the fresh durians at https://duriansg.com.sg/