Dyson has unveiled its latest technologies, the Dyson Cyclone V10TM cord-free vacuum and the Dyson Pure Cool TM purifying fan, in a launch event at the ArtScience Museum. The new machines bring unprecedented power and capabilities for users to maintain a clean and healthy home environment for themselves and their loved ones.
Dyson Cyclone V10TM
The Dyson Cyclone V10TM cord-free vacuum is Dyson's latest powerful stick vacuum. It is designed in a new in-line format for linear airflow path and equipped with a 'point and shoot' bin emptying mechanism for ease of use.
The machine is powered by the new Dyson digital motor V10, which is almost half the weight of its predecessor and Dyson's fastest and most power-dense digital vacuum motor yet.
The Dyson Cyclone V10TM brings enhanced performance in separation, filtration, energy storage and cleaners heads to allow users to clean more of their home, more effectively.
James Dyson shared that "A strong performing machine starts with an efficient motor. The Dyson digital motor V10 is Dyson's most advanced. It's what enabled us to entirely change the format of a vacuum cleaner, to achieve Dyson's best ever cord-free machine performance. The Dyson Cyclone V10 vacuum is so light, so powerful, it can deep clean anywhere in your home. It is the reason why I've stopped developing full-size vacuums." 
Finally, a Cord-Free Vacuum Cleaner with all the Suction of a Big, Heavy Corded Vacuum. The Dyson Cyclone V10™ is available on shop.dyson.com.sg and major departmental and electrical stores from 14th April 2018.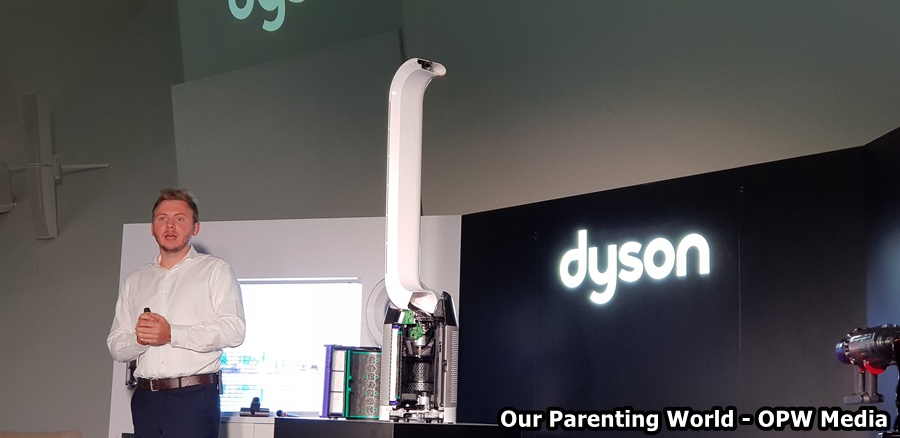 Dyson Pure Cool TM
Dyson's unique approach to purification driven by in-house expertise in electronics, filtration and airflow. 
Dyson Pure Cool™ purifying fans reveal the indoor pollution you can't see with new LCD display reports pollutants in the home in real time, and then react automatically using a unique Dyson algorithm. Dyson's Pure Cool TM purifying fans feature a 360 degree fully-sealed filter system combining an activated carbon filter to remove gases, and a Glass HEPA filter that captures 99.95% of microscopic allergens and pollutants as small as 0.1 microns. Air Multiplier™ technology and new 350⁰ oscillation project and mix purified air around the whole room to purify every corner. Fan mode and diffused mode deliver year round usage.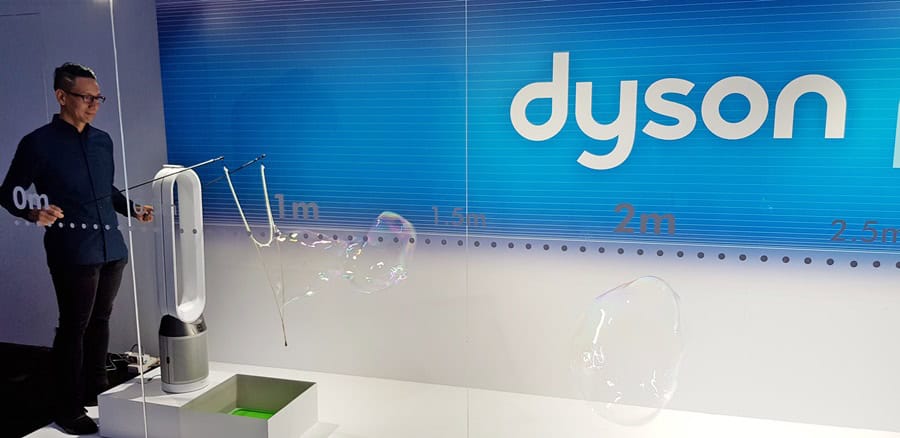 In fan mode a baffle stays in place to deliver a powerful, frontward stream of purified air. This can cool you down in the summer while purifying the room. The Dyson Pure Cool TM circulates purified air to every corner of the room, ensuring that the air we breathe is truly clean.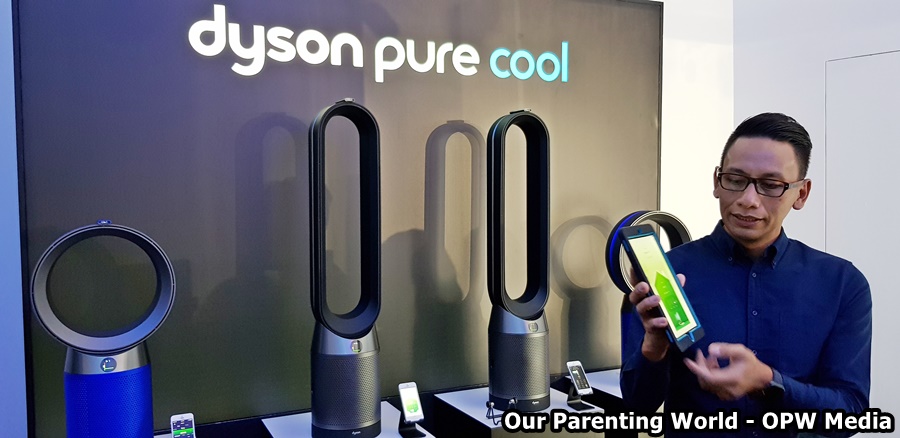 Dyson Link app, available for iOS and Android, the Dyson Link app enables you to track indoor and outdoor pollution, temperature and humidity levels. You can also use it to control your machine and see how many hours of filter life you have left.
The new machines come with full Over the Air Update Capability (OTA) meaning Dyson owners can continue to get the most advanced Dyson software even after purchasing the machine.
Price and availability: The Dyson Pure Cool™ purifying fans are available on shop.dyson.com.sg, and major departmental and electrical stores from late May 2018.