Our Parenting World team was invited to a Bosch Christmas Bake demonstration by the renowned pâtissier Chef Yamashita, previously of Flor and Glacé pâtisseries fame, who has cultivated a cult following among dessert-loving Singaporeans.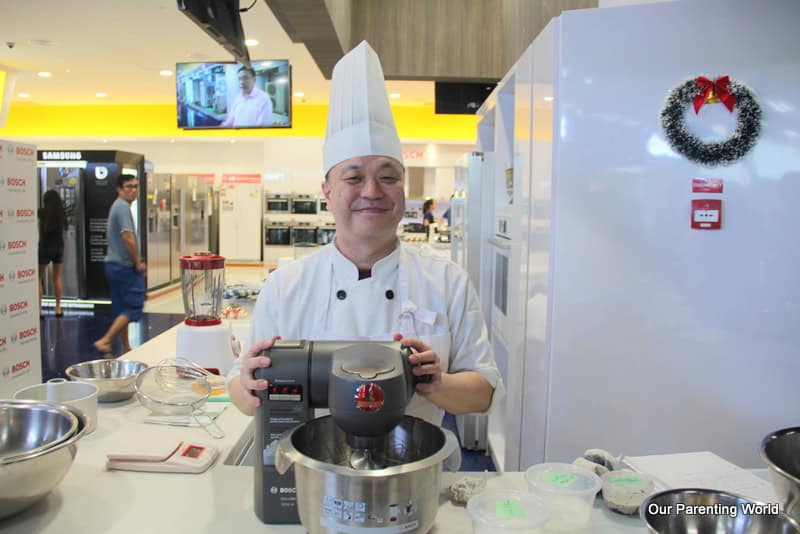 Chef Yamashita will demonstrate creating Black Sesame Soya Bean Chiffon Cake and Zunda Roll Cake using Bosch home appliances including the latest Bosch MaxxiMUM Kitchen Machine.
Bosch MaxxiMUM Kitchen Machine now comes with Sensor Control for perfectly-whipped cream and egg whites, operating with a 1,600W motor makes this machine the most powerful motor on the market. Its new sensor control function will automatically recognise when the optimum stiffness of cream and whipped egg whites has been reached and it will stop beating once the desired results has been achieved. This helps to prevent the stiff cream from turning into butter. Its new smart dough sensor can maintain a consistent mixing speed which is good for making breads even when handling stiff dough. The machine has an innovative 3-D PlanetaryMixing accessory that moves three directions simultaneously for quick and even mixing of ingredients. It aims to make baking easy and light for everyone.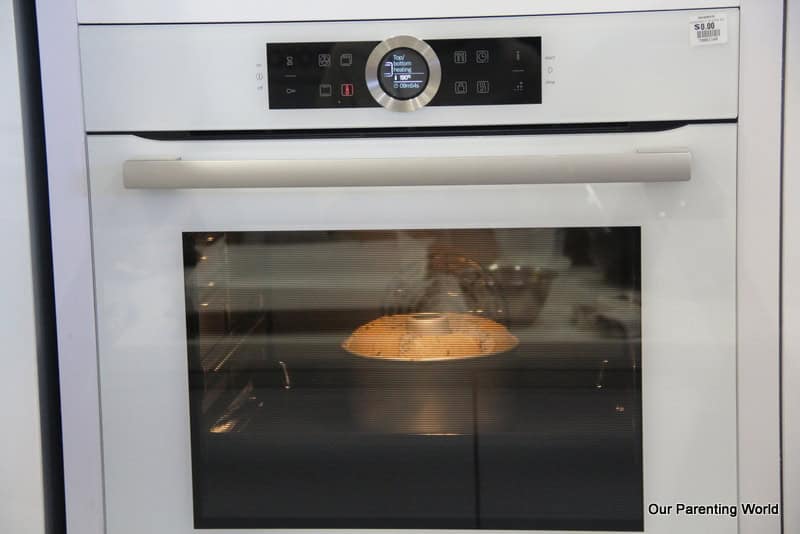 The cake being baked wonderfully in the Bosch oven.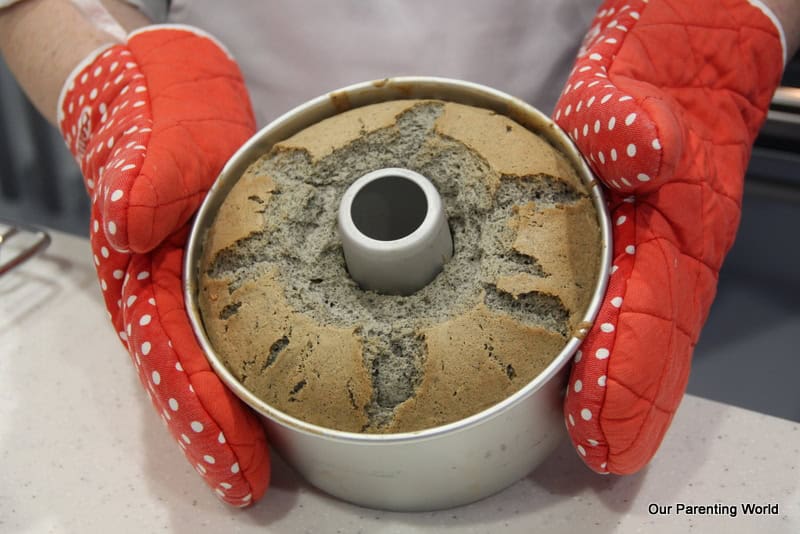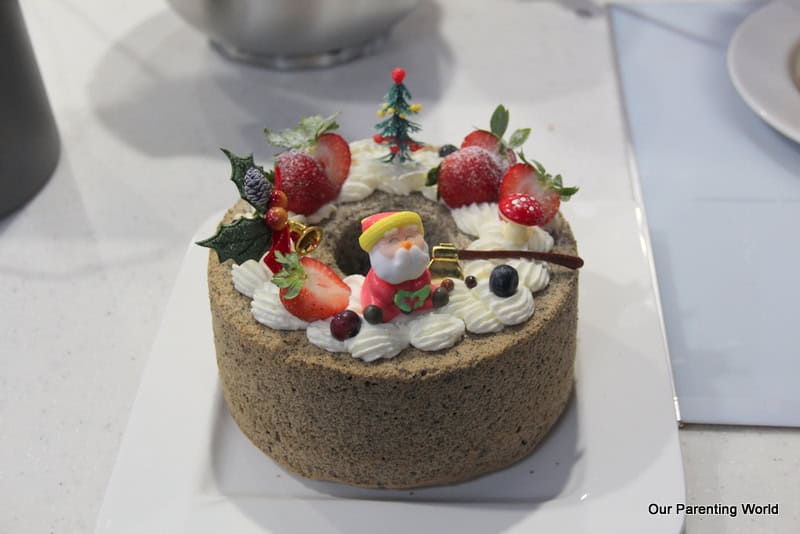 The Black Sesame Soya Bean Chiffon Cake rose beautifully. It is so fluffy, soft, smells great and most importantly, it is yummy!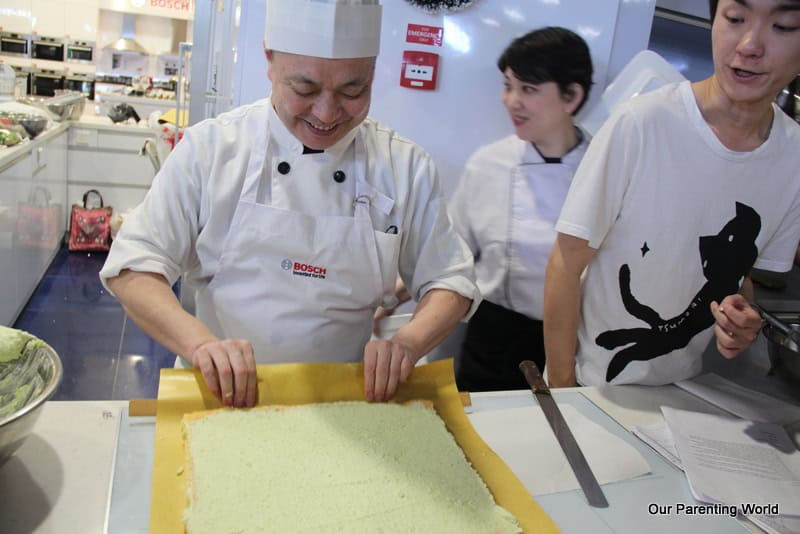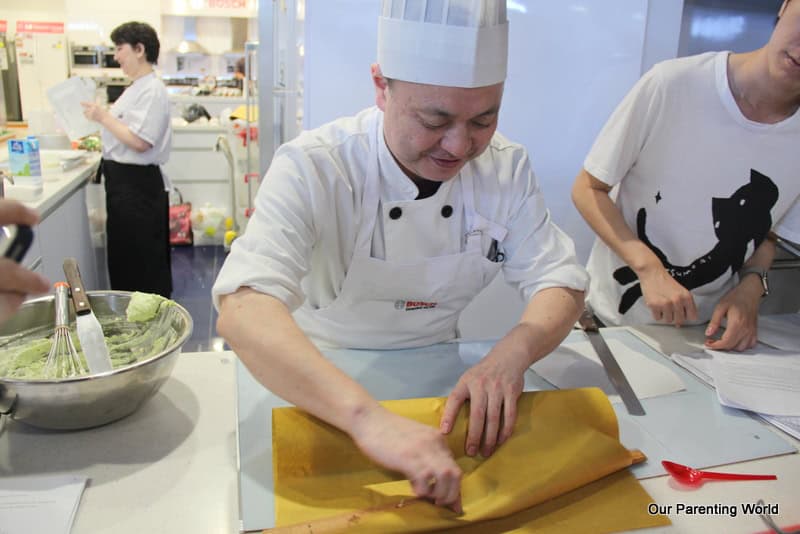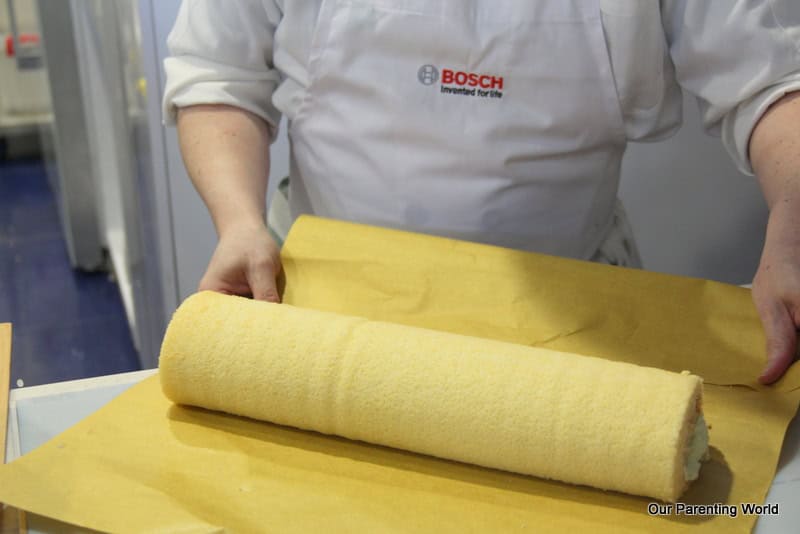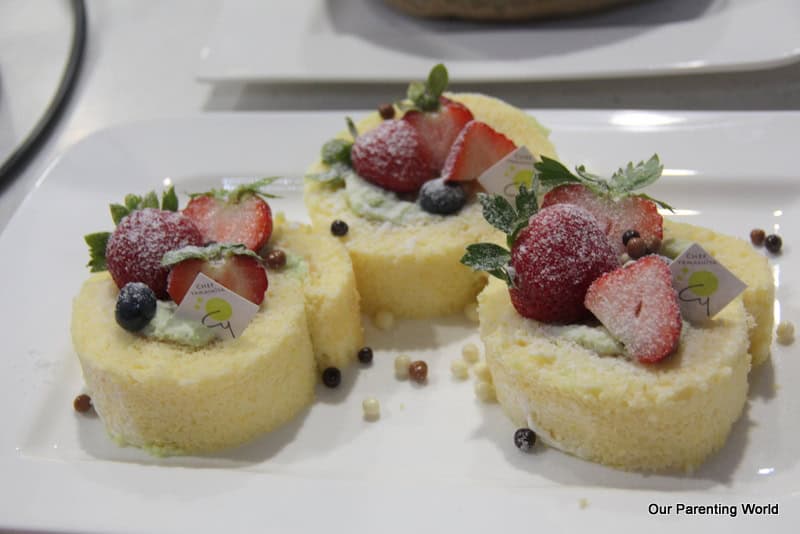 Next, Chef worked on demonstrating Zunda Roll Cake. Using Bosch appliances, he shown to us that baking can be a breeze by using the right equipment. The ultimate Bosch MaxxiMUM Kitchen Machine comes with high-quality, full-metal housing, classy chrome applications and brushed stainless steel. Bosch MaxxiMUM Kitchen Machine (S$1,699) is now available at all leading departmental stores.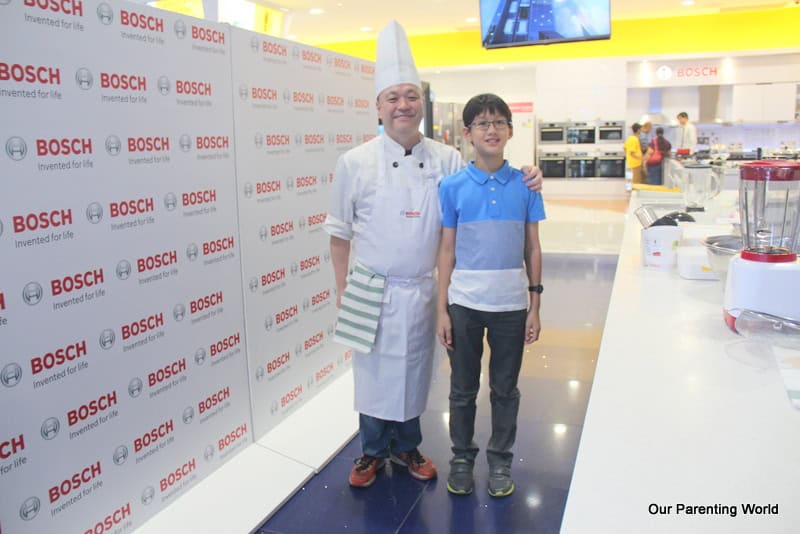 For more information on Bosch and its products, please visit: www.bosch-home.com.sg