Foodies rejoice! Oscar's, Conrad Centennial Singapore has launched the new Eat-Drink-Brunch-Repeat Sunday Brunch, to replace its former Supercharged Sunday Brunch.
Be amazed with the extensive selections of delicious food that will satisfy and feed your senses by bringing you on a culinary journey around the world. The best part of the buffet is that you can go round again and repeat. You are welcome to eat and eat till your heart's and stomach's content. 
Here's some of the new highlights of the Eat-Drink-Brunch-Repeat Sunday Brunch as follows: 
Pinchos and a new Mezze Bar
Pinchos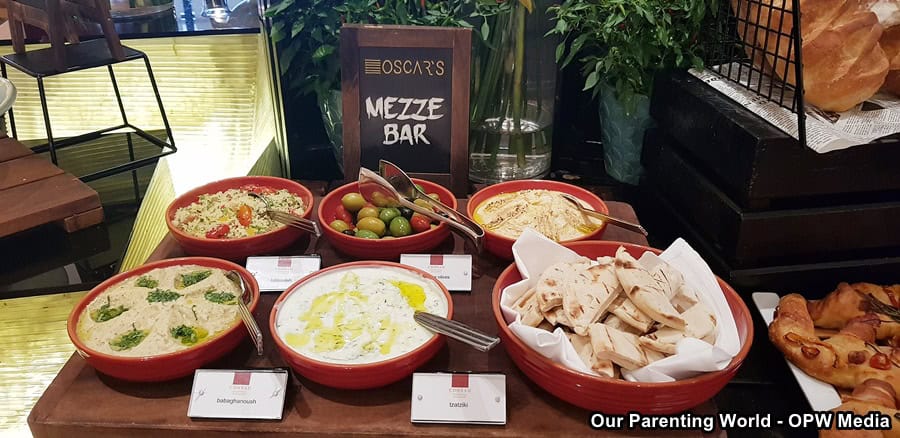 Mezze Bar 
A wide variety of delectable small snacks for you to choose from. 
Revamped Carving Station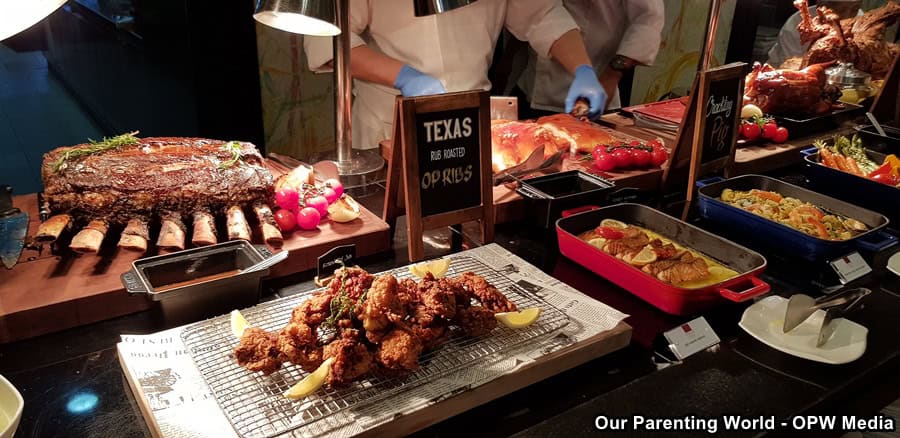 Meat lovers will definitely adore the revamped carving station offering 4 types of sumptuous roasts such as Moroccan-spiced Charred Whole Lamb, Crackling Pig, Texas rub roasted OP Ribs and Golden Peony's Signature London Duck.  
Extensive Beverage Menu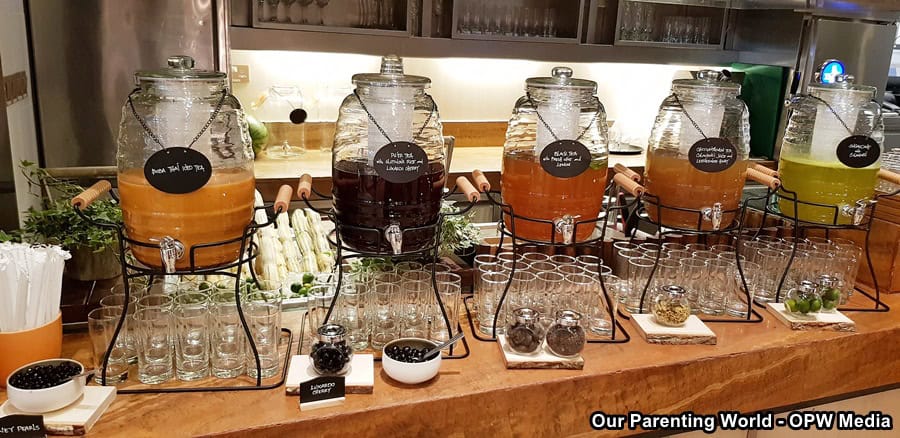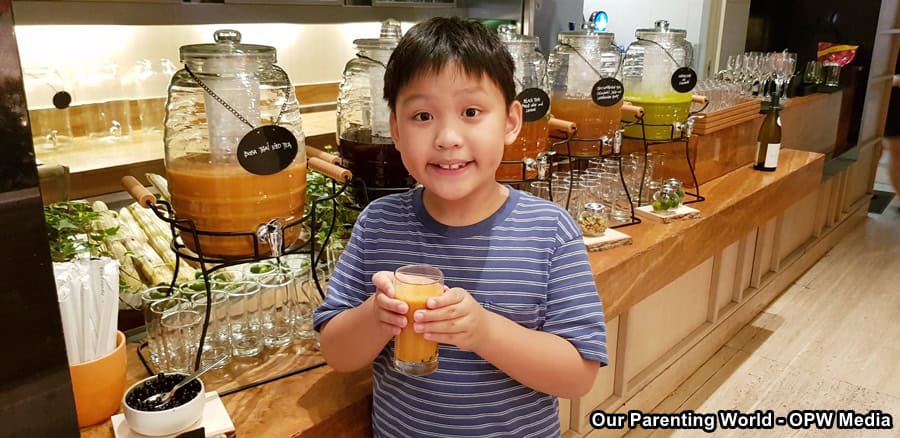 The beverage section features various refreshing iced teas including its Gin & Tonic bar, healthy Sugarcane with Calamansi Juice and more. The kids enjoy the Boba Thai Iced Tea where you can put Honey Pearls in your drink. 
Oscar's Signature Congee Bar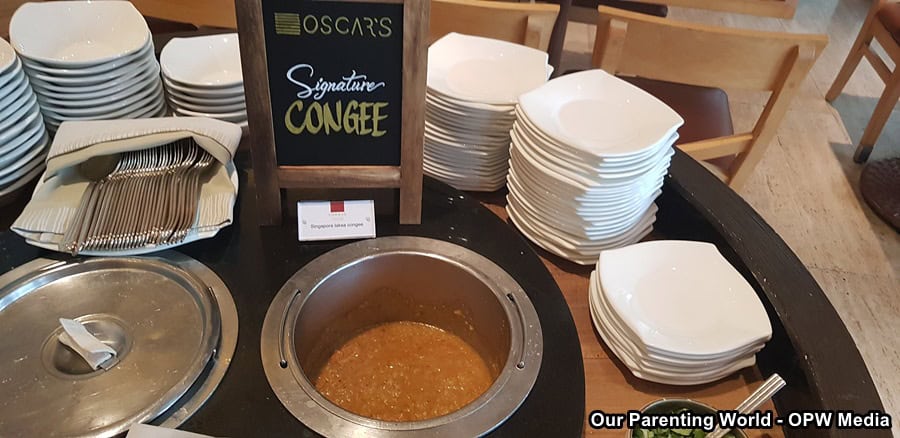 If you like to indulge in a hot bowl of comforting congee, you can now enjoy new contemporary congees such as Singapore Laksa Congee and Crustacean's bisque, Coriander and Lobster Congee and traditional flavours like Century Egg, Chinese Sausage and Locally Sourced Mushrooms Congee and Slow-cooked Chicken, Ginger and Scallion Congee. Please take note, only one type of congee is available each Sunday. 
In addition, at Gravlax Bar, you can enjoy thinly sliced salmon carefully cured with various spirits by the Chef such as Dill and Vodka Gravlax and Beetroot and Gin Gravlax.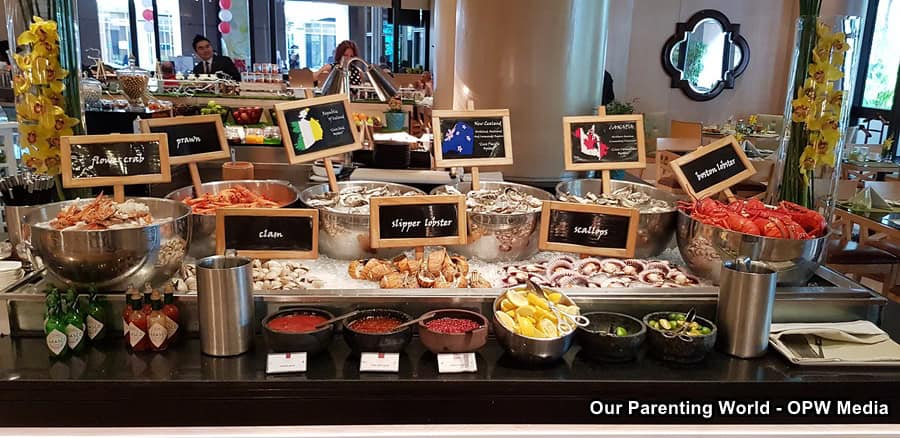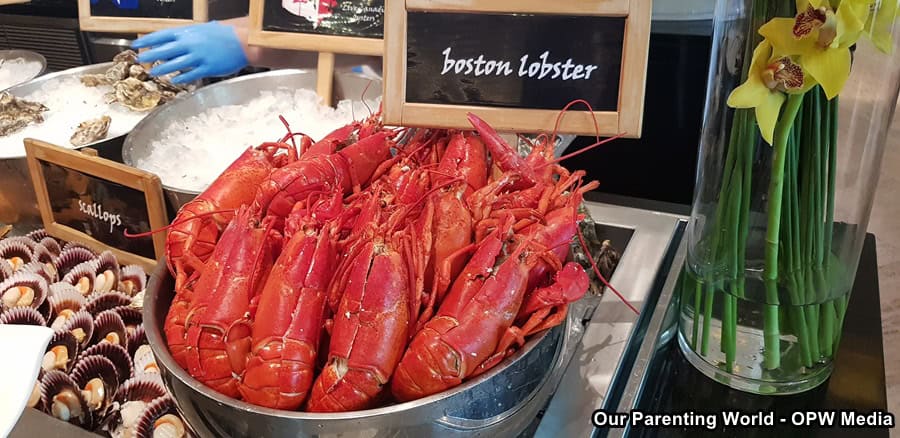 That's more, besides the new additions, there are other popular stations like fresh seafood consisting of flower crab, prawn, clam, slipper lobster, scallops, boston lobster and live oysters from three different countries, Republic of Ireland, New Zealand and Canada.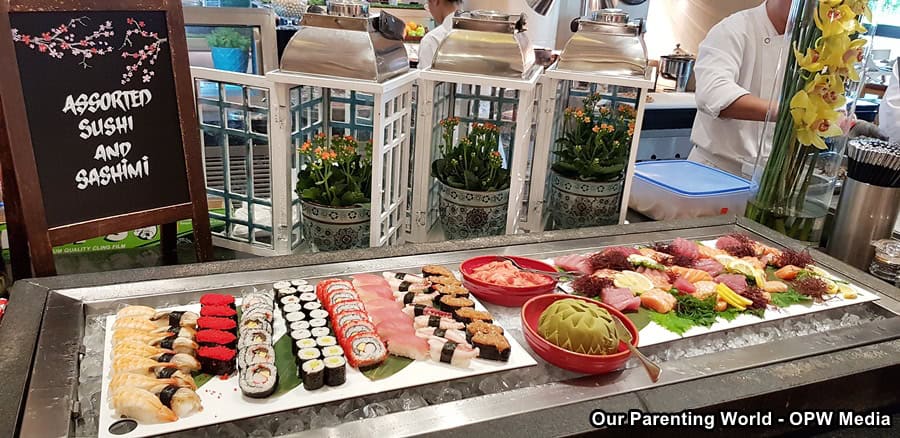 A delightful range of assorted Sushi and fresh Sashimi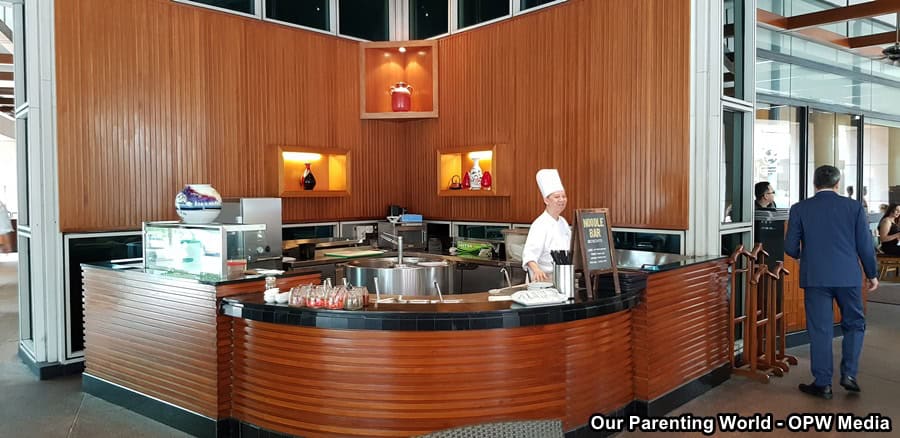 Noodles Bar
Enjoy hot piping bowl of local favourite noodles freshly cooked on the spot.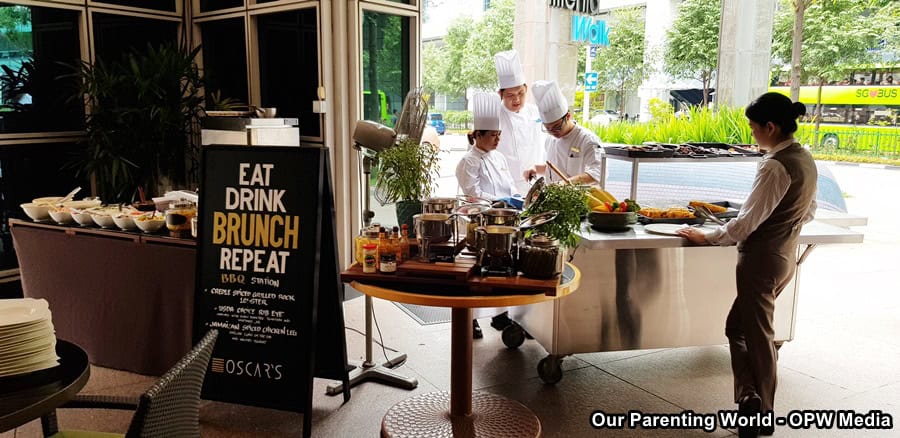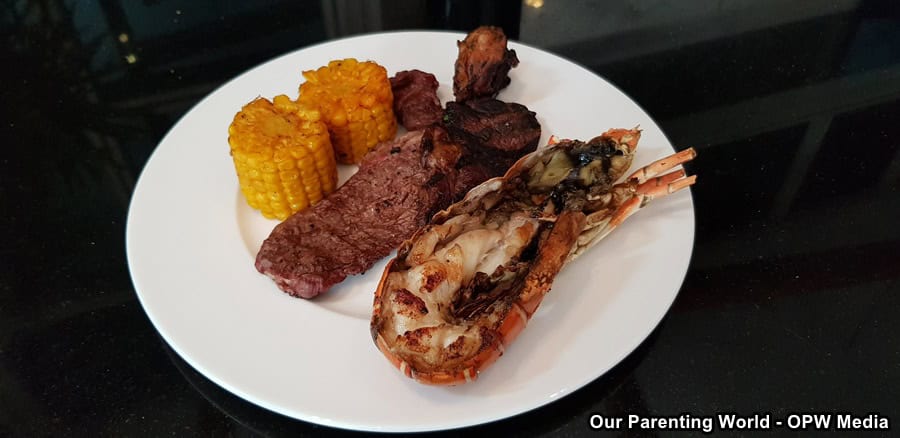 Firing up your meat at the BBQ Station, choose from lobster, steak, sweet corn and more.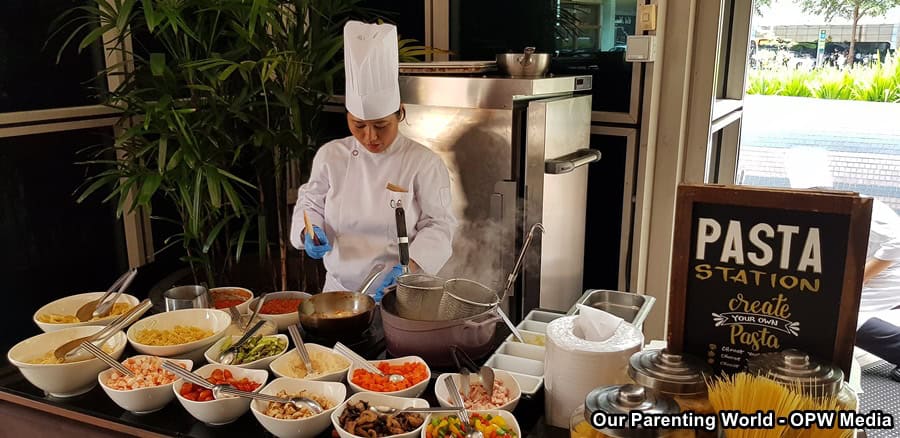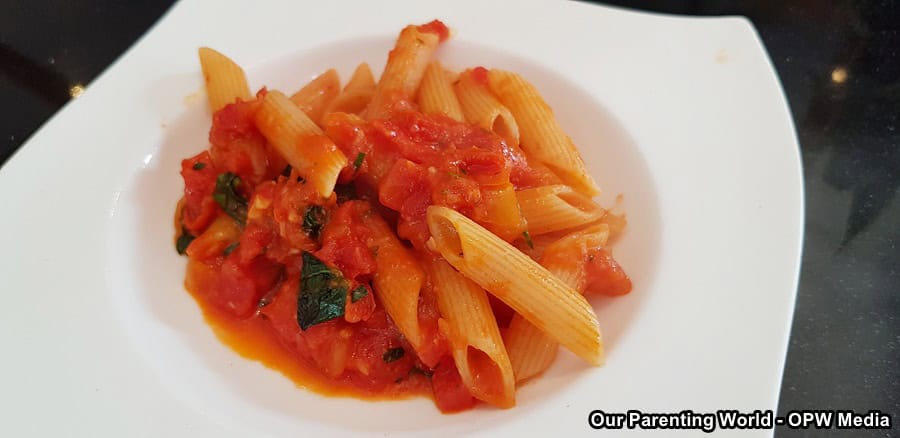 Create your own pasta at the Pasta Station.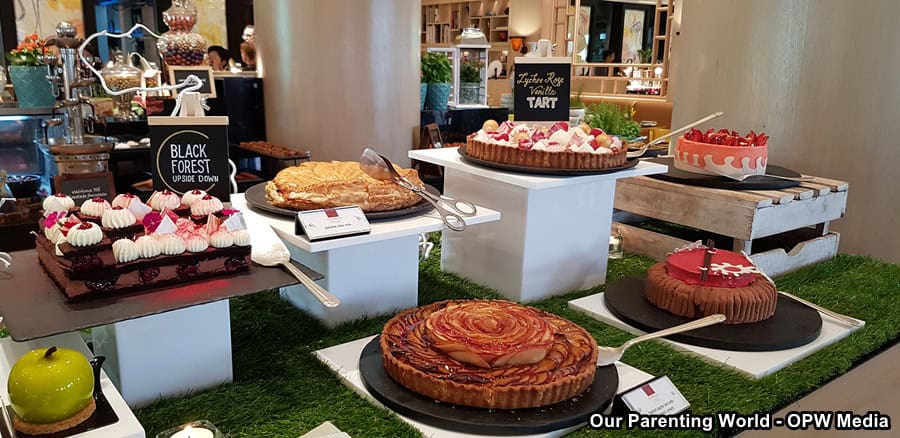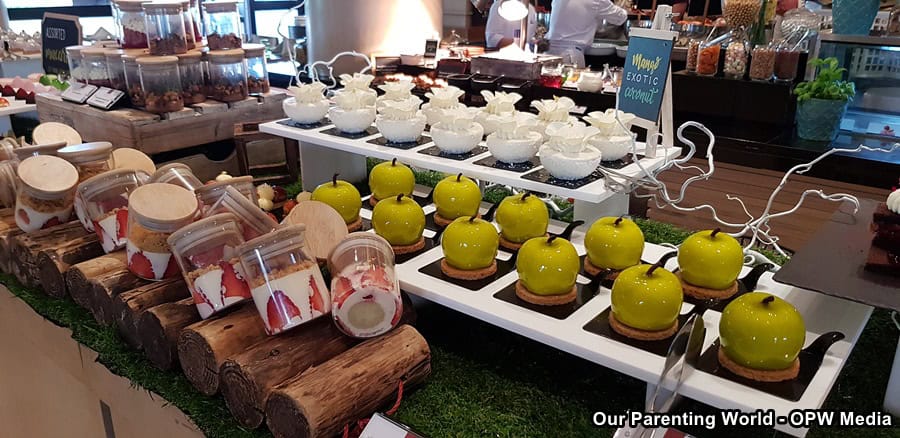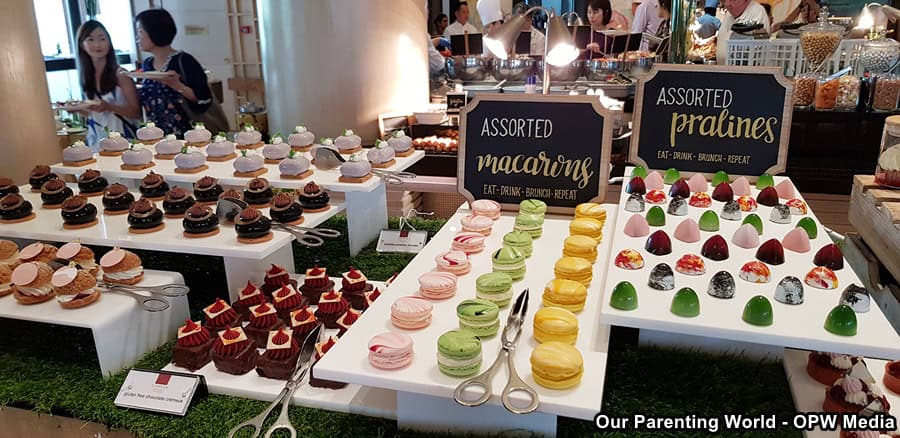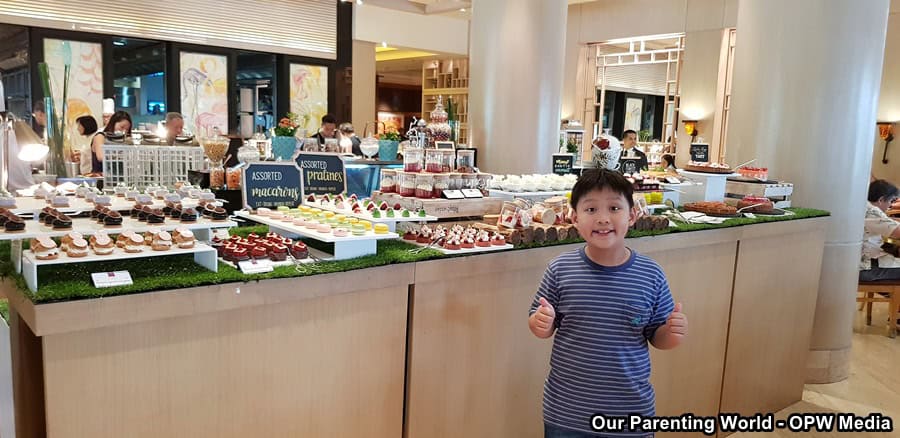 We are so impressed with the Desserts Station, such a wide range of savoury desserts from cakes, ice cream, pastries, tarts, fruits, assorted pralines and macarons and more. The desserts look so pretty, delicately-made and heavenly! What a great way to conclude a hearty and satisfying meal!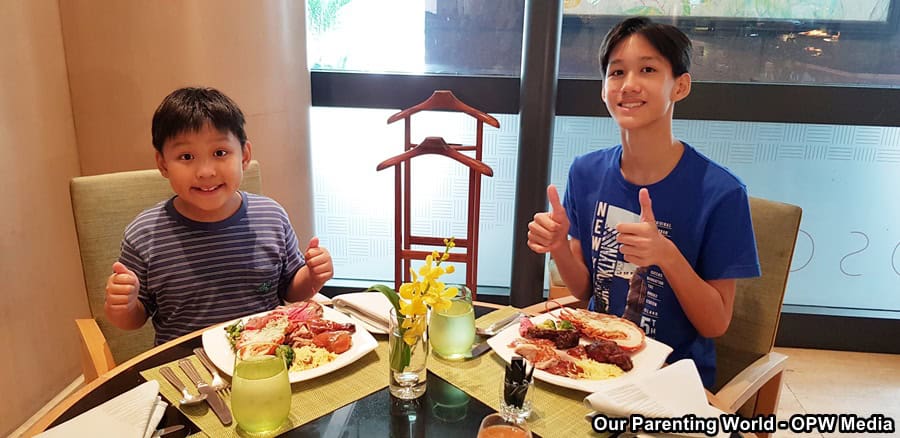 Thumbs up for the sumptuous, mouth-watering food and impeccable service at Eat-Drink-Brunch-Repeat at Oscar's, Conrad Centennial Singapore! A wonderful place to spend your Sunday afternoon with your family! 
Eat-Drink-Brunch-Repeat
Oscar's
Venue: Conrad Centennial Singapore, Lobby Level, Two Temasek Boulevard, Singapore 038982
Day and Time: Sunday, 12.30pm to 3.30pm
Adult: 
1) S$108++ per person
Includes iced tea bar
2) S$188++ per person
Includes iced tea bar, all alcoholic beverages and Henriot Brut N.V. Champagne
3) S$208++ per person
Includes iced tea bar, all alcoholic beverages, Henriot Rose Brut N.V. Champagne and Henriot Blanc De Blancs N.V. Champagne
Child: 
1) S$54++ per person (6-12 years old)
2) Complimentary (Under 6 years old) 
Tel: 6432 7481 
Email: [email protected]  
For reservations, please call +65 6432 7481/63, email [email protected] or visit http://www.connoisseur.sg/eat-drink-brunch-repeat-at-oscars/