As parents, we want the best for our child, it is important to find the right skincare to protect our baby's and child's skin. The products must be safe, natural and chemical-free. Introducing ELLE Baby and ELLE kids, the two product ranges with the gentlest products formulated for your child's sensitive skin, which are now available in Singapore.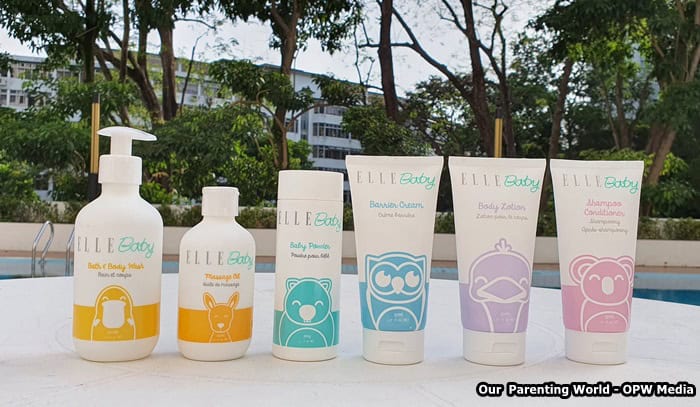 ELLE Baby
The ELLE Baby range and ELLE kids range are Australian designed and French inspired, the collection of products is gentle and non-toxic, specially formulated to hydrate, nourish and protect your baby's sensitive and delicate hair, scalp and skin. 
Elle Baby range – the products are tear-free, pH-balanced consists of Bath & Body Wash, Massage Oil, Baby Powder, Barrier Cream, Body Lotion and Shampoo Conditioner.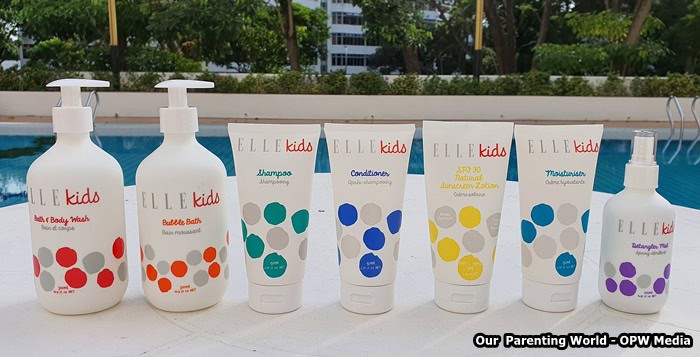 ELLE kids 
ELLE kids caters for older children is a fun collection of products that contains the highest quality ingredients that are safe and gentle to help you clean, moisturise and nourish them from head to toe. The tear-free, pH-balanced range consists of Bath & Body Wash, Bubble Bath, Shampoo, Conditioner, SPF 30 Natural Sunscreen Lotion, Moisturiser and Detangler Mist. 
"We are seeing consumers becoming more aware of what ingredients they are putting on their skin and it is a natural extension that mothers are doing the same for their babies and kids. Given the growing demand and willingness to spend on personal care products for their children, we feel Singapore is the perfect market to introduce our ELLE Baby and kids ranges," said The Giving Brands Company (GBCo) CEO Christine Parkes. "Our products are safe to use and cater to both babies and children's sensitive skin while keeping them clean and fresh."
We are very impressed with the ELLE Baby range and ELLE kids range, the products are very gentle with soothing properties and thus do not cause any irritation to the skin especially for sensitive skin. 
Our kid swims very often and the chlorine in the pool's water can dry out his skin and hair. The bubble bath and bath & body wash contain natural and safe ingredients that cleanse our kid's skin really well and leaving the skin so soft and smooth to touch. The moisturiser is gentle and yet effective in nourishing and moisturising our kid's dry skin. Our kid's skin looks better and hydrated after applying it. The detangler mist is really good, spray on dry or wet hair, it helps to remove tangles. Now combing is made much easier, our kid's hair is so soft and smooth after using it. 
We love the products for its safe, skin-friendly and effective formulation. Best of all, the products smell so good with sweet and long-lasting aroma. Our kid smells great after using the products. Try ELLE Baby range and ELLE kids range for yourself today! 
ELLE Baby and ELLE kids products are currently available in Singapore through the ELLE Baby and kids flagship store on Lazada as well as on their respective websites, www.ellebabybathcollection.com.sg and www.ellekidsbathcollection.com.sg