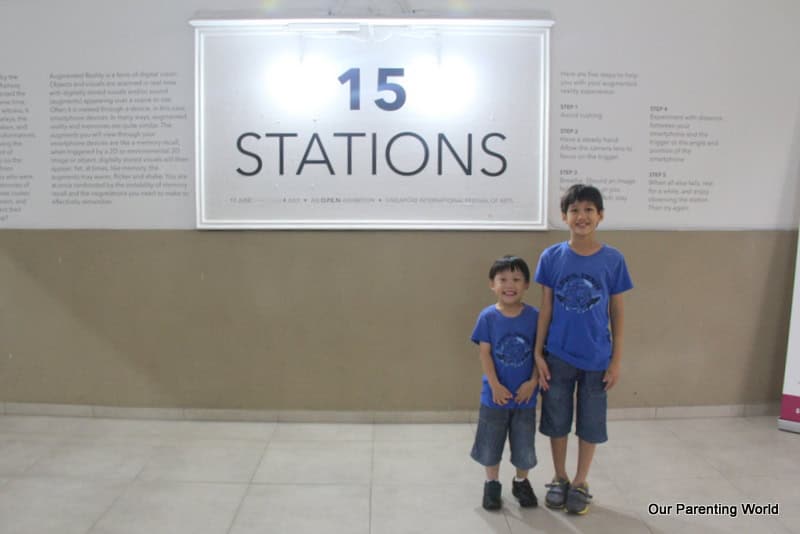 We were at Tanjong Pagar Railway Station to embark on an interesting augmented reality tour by Noorlinah Mohamed's 15 Stations, one of the key commissioned works for The O.P.E.N. 
The O.P.E.N. – Open, Participate, Enrich, Negotiate – is the pre-festival of ideas, public engagement initiative from the Singapore International Festival of Arts (SIFA).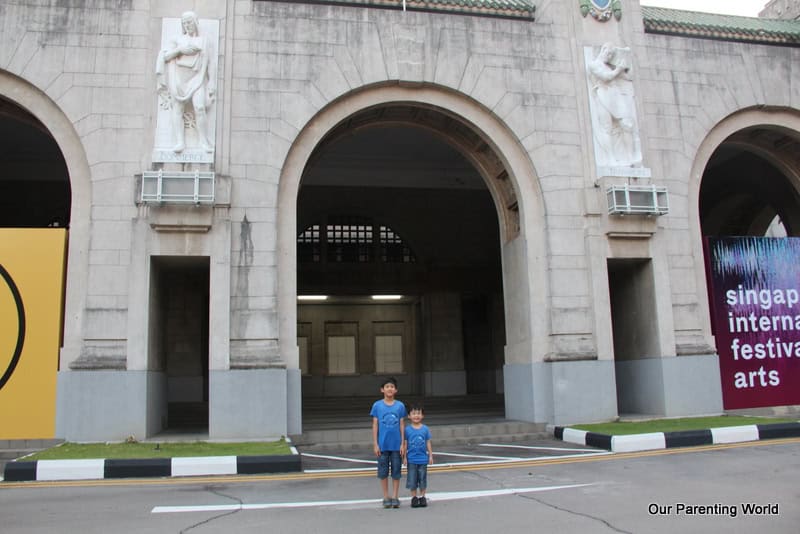 Tanjong Pagar Railway Station was opened way back in 1923 belonged to Malaysia's Keretapi Tanah Melayu (KTM). Its design was modeled after Finland's Helsinki Central Railway Station. When you reached the station, you will see four giant figures at the entrance and they represented Industry, Agriculture, Commerce and Transport. The figures were done by Italian sculptor Rudolfo Nolli (1888 – 1963). The station had not changed since it was officially opened in 1923. After years of negotiation between the Singapore and Malaysia government, the station ceased operations on 1 July 2011 and it will be reserved as the Singapore Railway Museum.
For young children like us and the younger generations, we may not know much about this beautiful and historic Tanjong Pagar Railway Station and it is a good opportunity for us to learn more. We were excited to join an exclusive tour with Noorlinah Mohamed, Director, The O.P.E.N.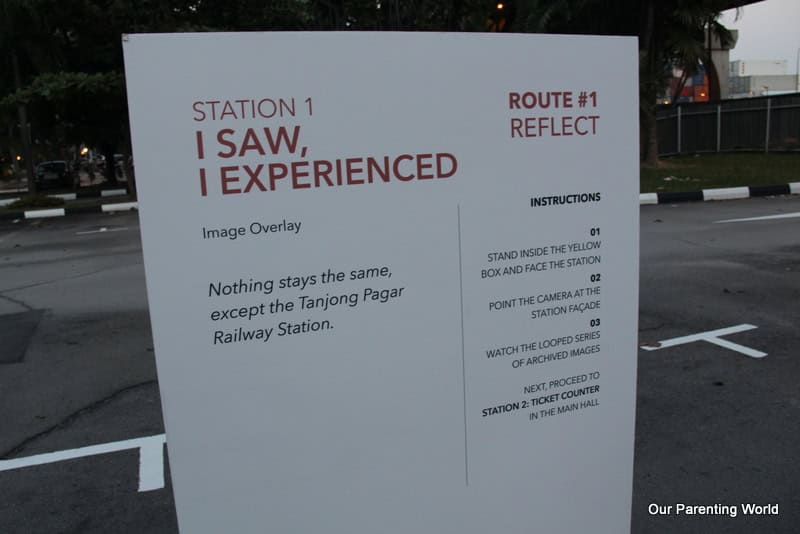 About 15 Stations, The O.P.E.N.'s Augmented Reality Memory Tour project, it was written by Christopher Fok and with the participation of Nanyang Technological University students, supervised by Visiting Professor Tamiko Thiel, is a performance in the present time and space.
At each station, use your smart device to connect and meet the people from the past to the future whose lives were connected by the railway line. All you need to do is to download the application on your smartphone to begin your journey of discovery.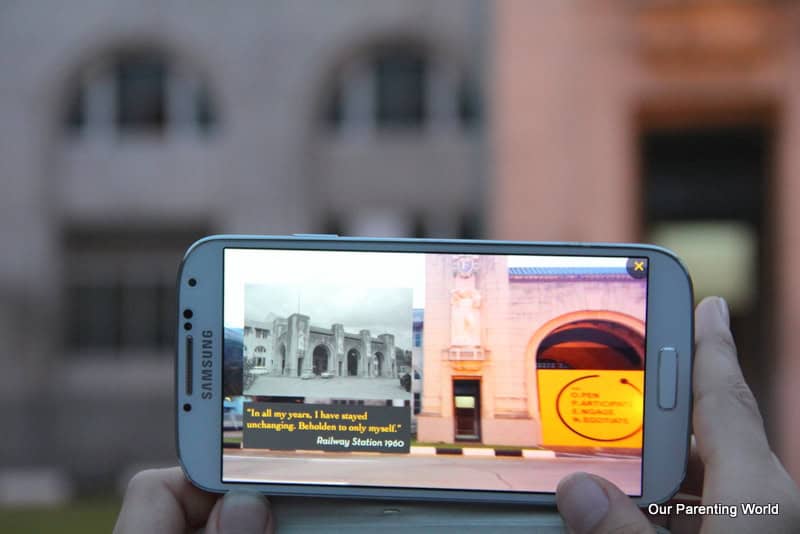 Using your smart devices and earphones, you will be able to enjoy a visual arts documentation, the app downloaded will enable visitors to explore three 'memory' routes – one based on archives from the past, another that revolves around a 'love story', and the third envisions a future created by a group of NTU students who themselves, never knew what the railway station meant to the older generation of Singaporeans. 
There are many augmented reality stations around the railway station for you to experience an interesting interactive memory tour. The tour is conducted in English and takes about 30 minutes. If you choose to go on the entire tour of Reflect, Connect and Imagine, it will take 90 minutes in total.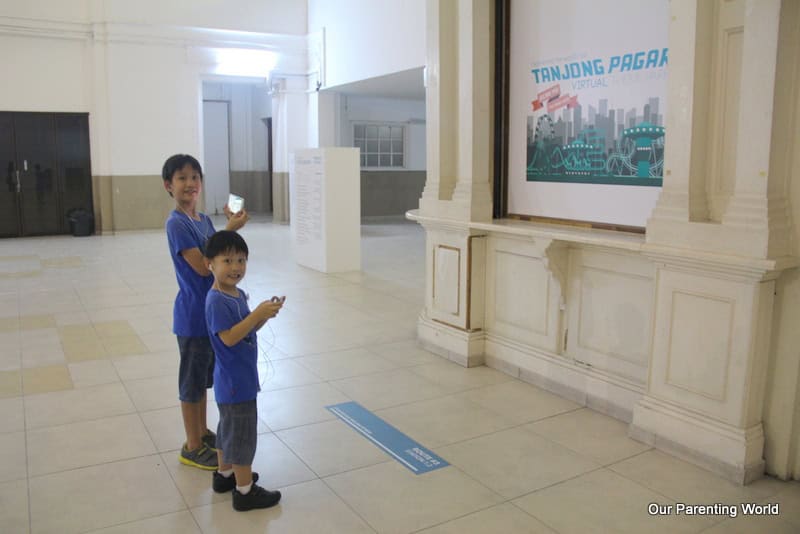 The app is easy to use and use it together with your earphones to listen to the audios, follow the instructions at each station, point to scan and click the icons to watch and listen to the stories. It will be an enriching and interactive experiences that are suitable for everyone!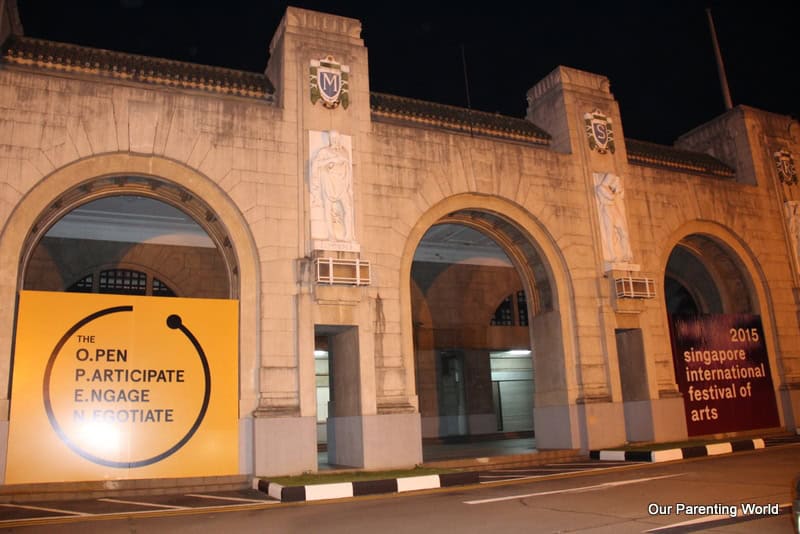 15 STATIONS By Noorlinah Mohamed
15 Stations is created as a downloadable app, and viewed only through smartphones (which are provided to audiences if necessary), this Augmented Reality Memory Tour offers three unique, carefully curated perspectives or routes – Reflect, Connect and Imagine – on this iconic and much-loved railway station.
WHEN:
Opens 17 June : 7pm – 10pm, 18 June through 4 July
(Tuesday – Saturday: 12 noon – 10pm; Sunday: 12 noon to 6pm; Monday: Closed)
VENUE: Tanjong Pagar Railway Station
FREE ADMISSION with O.P.E.N. Pass. Limited single entry tickets available at the door. 
Technical specifications:
The O.P.E.N. provides 30 Samsung Note 4 and 20 Samsung Tab S, with earphones. You may also wish to download the 15 Stations app on your own personal smartphones and enjoy the audio with your personal earphones.
The app, applicable for both Android and iTunes, is available for download in mid June onwards. 
Please click HERE to register and buy the tickets.  
Please click HERE to find out more about The O.P.E.N, the pre-festival of ideas from the Singapore International Festival of Arts (SIFA), returns with its second edition, where the full line-up of over 30 events that include international performances, films, exhibitions, concerts and talks will be revealed. Organised by the Singapore International Festival of Arts, the festival features a variety of interactive and engaging experiences that bring kids, parents and friends together for the June school holidays!