If you want to visit and or stay in a fine hotel with rich cultural heritage, it has to be The Fullerton Hotel located at a prime area near the mouth of the Singapore River, situated at the Downtown Core of Central Area. The location is recognised as the heart of Singapore.
Do you know that Fullerton Hotel is once home to the General Post Office, The Singapore Club and the Chamber of Commerce? Now you have the opportunity to explore Fullerton Hotel indepth and have a better understanding of its origins from past to present. 
Taking a picture with the loveable life sized Fullerton Postmaster Bear mascot. We are so excited to join the Fullerton Monument Tour to know more about this grand iconic hotel!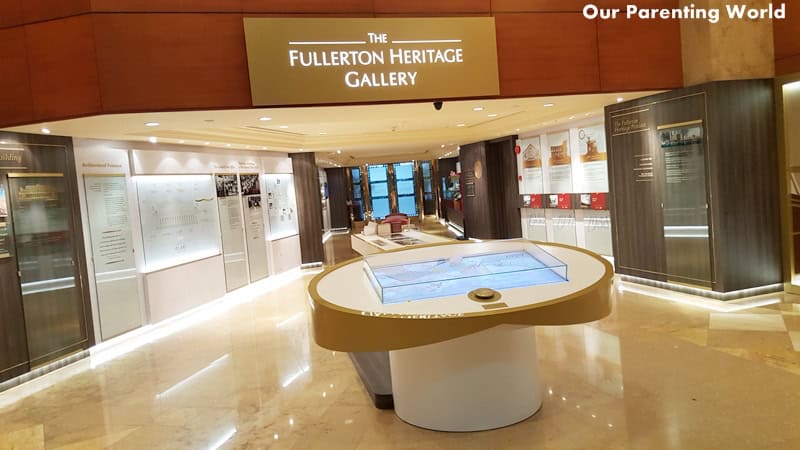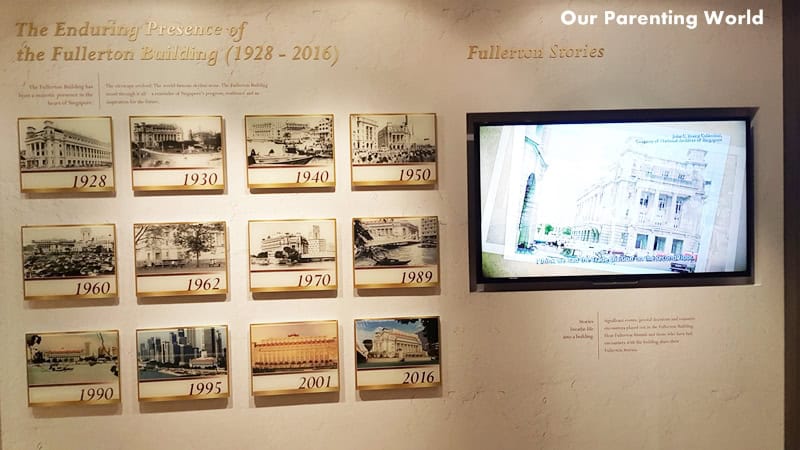 The newly-revamped Fullerton Heritage Gallery is located inside The Fullerton Hotel and it is free for all to visit. 
The Gallery showcases a wide collection of materials, artefacts, stamps, precious photos, videos and more that is set to enrich visitors' knowledge and understanding of this iconic hotel.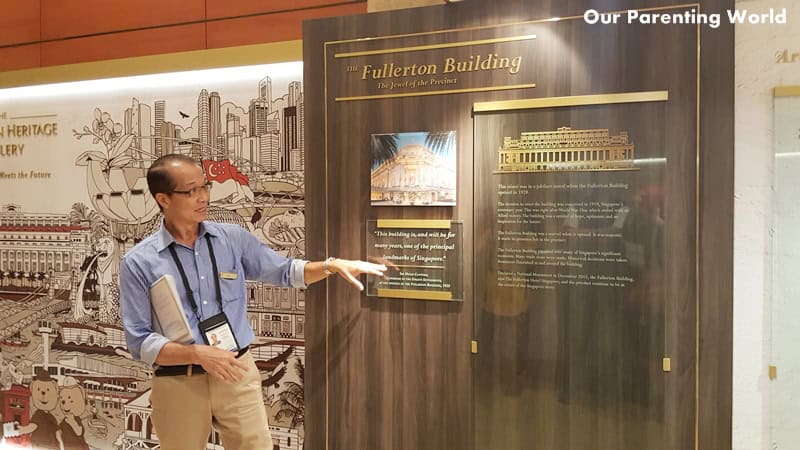 Our friendly and knowledgeable resident guide took us on a trip back in time to 1928 and to the present. 
Our Parenting World team brings to you some of the highlights of the Fullerton Monument Tour: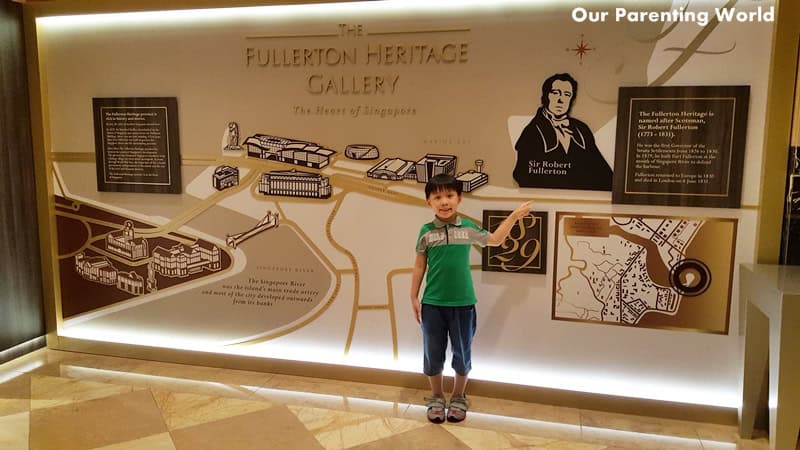 Fullerton Hotel gets it name from the Governor of the Straits Settlement Sir Robert Fullerton who was appointed as the first governor of the Straits Settlements.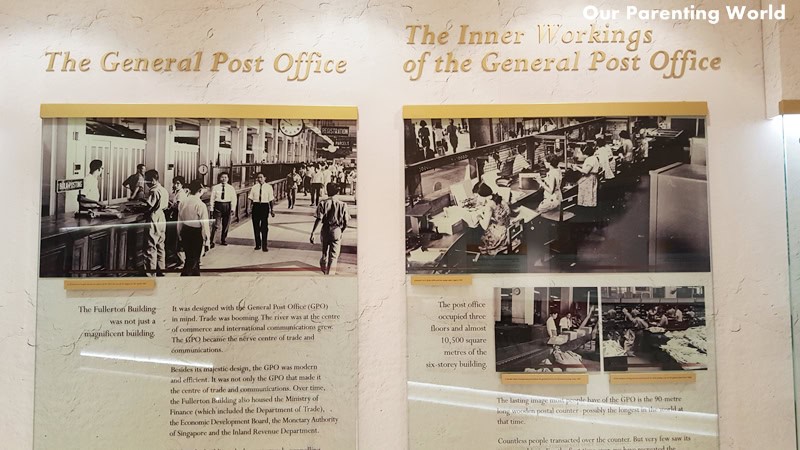 Fullerton Hotel was formally The General Post Office (GPO), it covered two lower floors with offices, postal halls and sorting rooms. You can find out more about the inner workings of The General Post Office and discovered how the mails were sorted by the staff and dispatched to the recipients.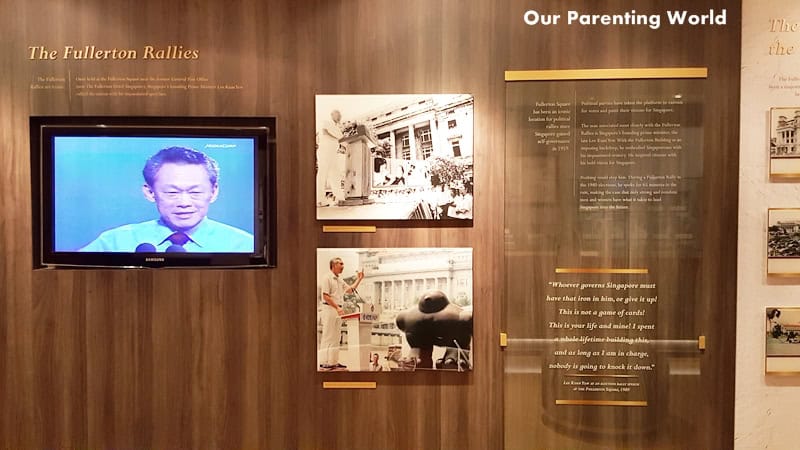 Fullerton Hotel has witnessed the transformation of Singapore from the colonial to pre-independence era and till today. This historic hotel is now gazetted as Singapore's 71st National Monument. It is also an important place where PM Lee Hsien Loong and Singapore's founding Prime Minister, Mr Lee Kuan Yew held lunchtime rallies at Fullerton Square during the General Elections. Many memorable speeches were made there.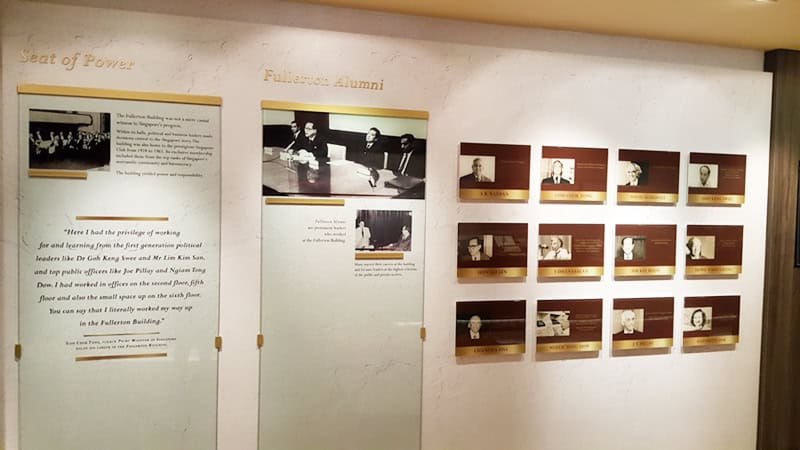 Fullerton Hotel was previously the working place for different government, departments like Ministry of Finance, Economic Development Board, Inland Revenue Department and so on. Get to know who are the famous and well-known personalities who had worked at Fullerton Hotel and played a significant role in shaping Singapore.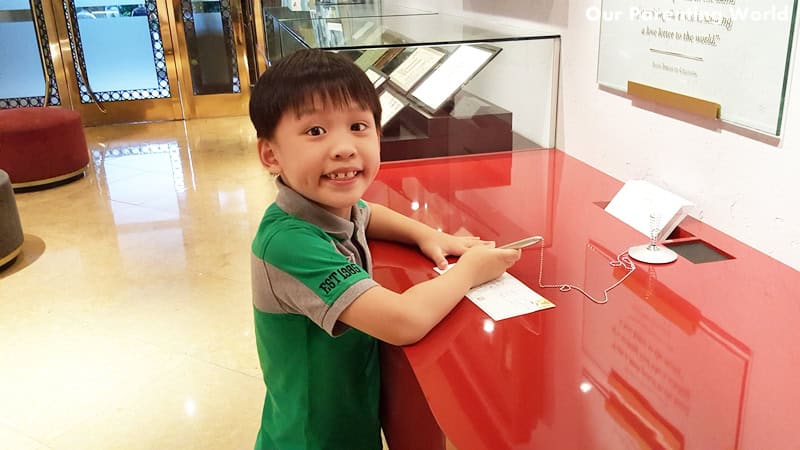 At the Fullerton Heritage Gallery, you are invited to write a postcard at the writing desk. The postcard is free and to send your postcard, you will have to purchase a stamp from the concierge.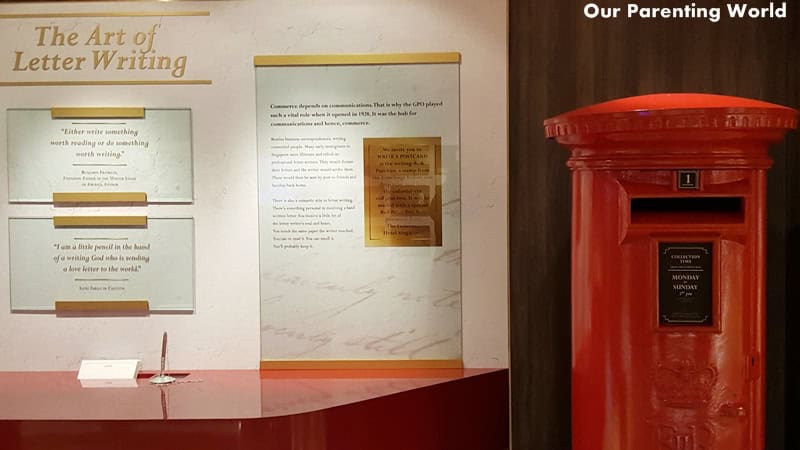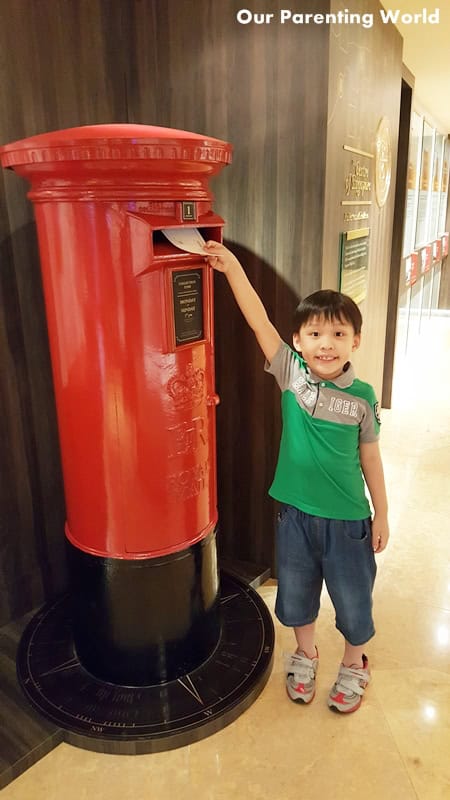 Drop your mail into the colonial-era red post box and your recipient will receive your postcard mailed with a special Red Pillar Post Box postmark from The Fullerton Hotel Singapore. There are currently three red pillar post box in Singapore and The Fullerton Hotel has two and you can find the third one at Philatelic Museum.
It is interesting to know the history of these red pillar post boxes, they were first introduced in 1873 and serve as a legacy to the British Colonial era.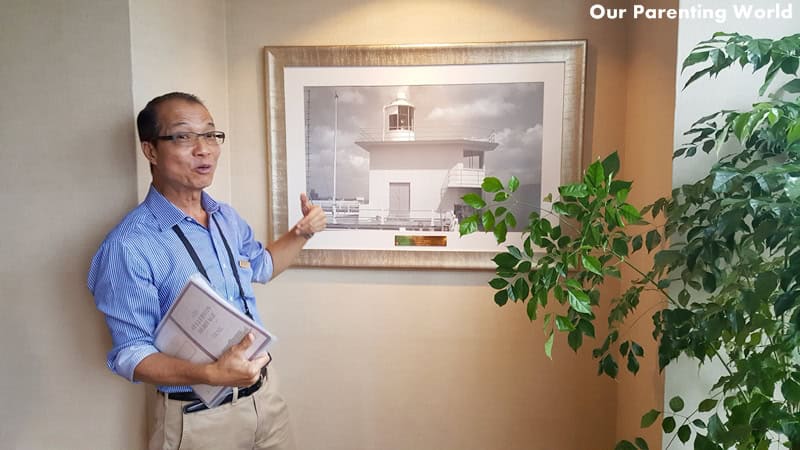 The Fullerton Lighthouse was built in 1958 and located on top of The Fullerton Building. In the old days, its beacon helped to guide the mariners from all over the world safely to the Singapore port and now it has been transformed into an Italian restaurant and rooftop bar.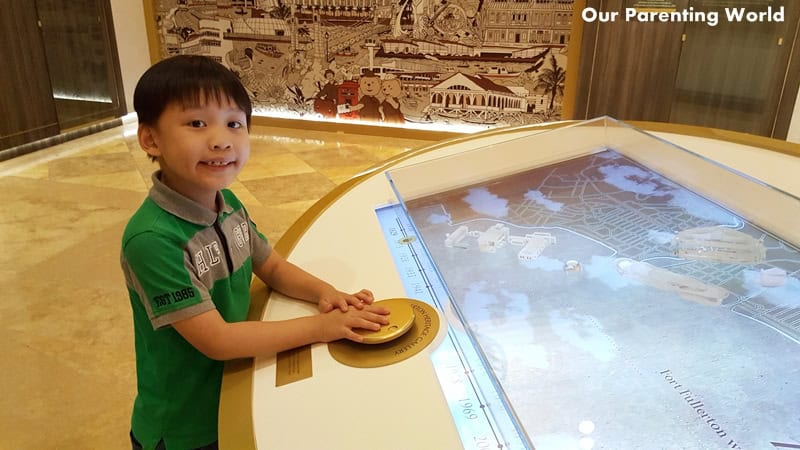 At The Fullerton Heritage Gallery, besides getting to know Fullerton and Singapore's histories. Children can participate in a full suite of fun activities specially tailored for them from jigsaw puzzle solving to postcard embossing station and a reading corner that is well stocked with illustrated books on Singapore's history. The Fullerton Heritage Gallery provides a platform for the young ones to learn about Singapore's heritage in an engaging manner. Adults can also immerse in these activities too. 
Bring your kids to embark on an exciting journey to discover the cultural heritage together! Visit The Fullerton Heritage Gallery and join its tour, it is an educating and meaningful experiences for everyone to find out more about The Fullerton Hotel and Singapore's history. 
THE FULLERTON MONUMENT TOUR
This is a complimentary guided tour. 
Discover the rich history of Fullerton's newly minted National Monument and gain exclusive access to preserved areas within The Fullerton Hotel Singapore.
| | |
| --- | --- |
| Meeting Point: | The Fullerton Hotel's Concierge |
| Mondays: | 11.15 am |
| Thursdays: | 11.15 am |
| Saturdays: | 3.45 pm  |
|   |   |
Each tour lasts for approximately an hour and open to public. Tours can be booked up to 1 month in advance.
For bookings beyond 1 month, please email [email protected] for further assistance.
In addition, you can also join A Maritime Journey Tour. For more details and other tour, please click HERE.
THE FULLERTON HERITAGE GALLERY
Visit the newly revamped Fullerton Heritage Gallery located at The Fullerton Hotel Singapore lobby. Entry is free and the gallery's opening hours is from 10am to 10pm.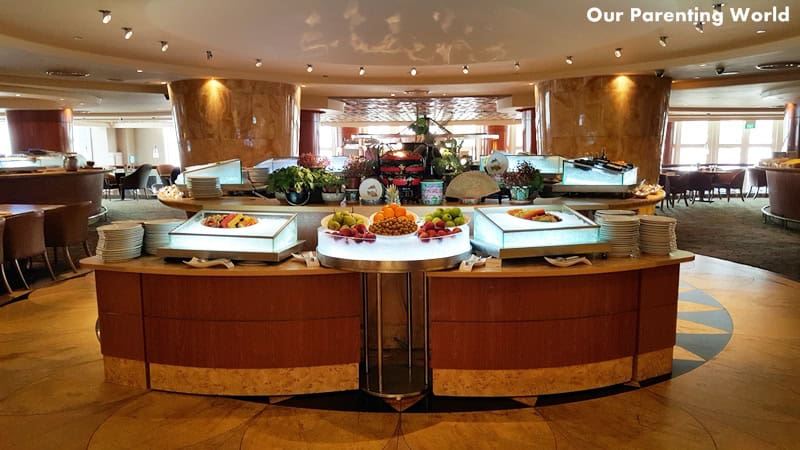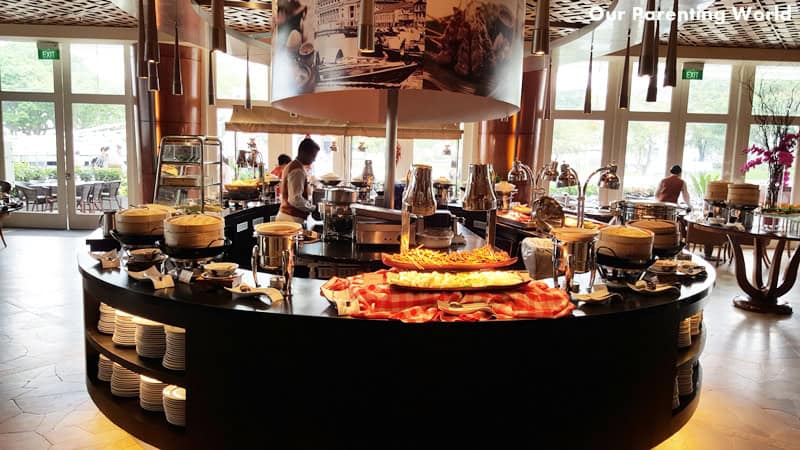 While you are at The Fullerton Hotel, if you love to indulge in Singapore's food, a good place to visit is the award-winning Town Restaurant for its Singapore High Tea Buffet from 12 noon to 3.30pm on every Saturday and Public Holidays.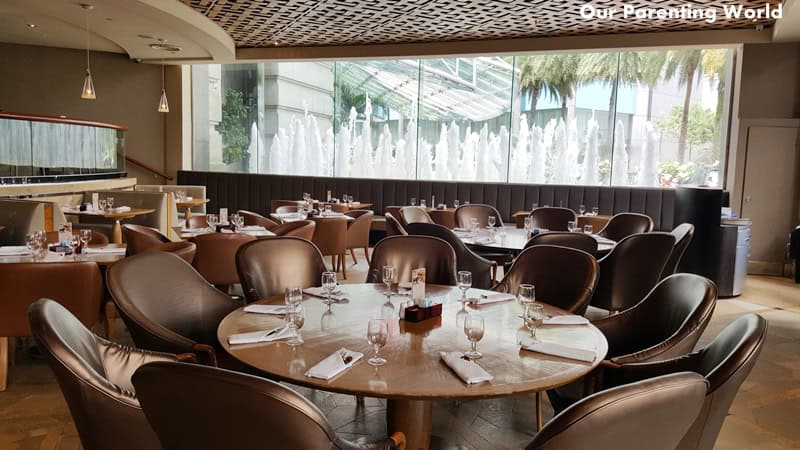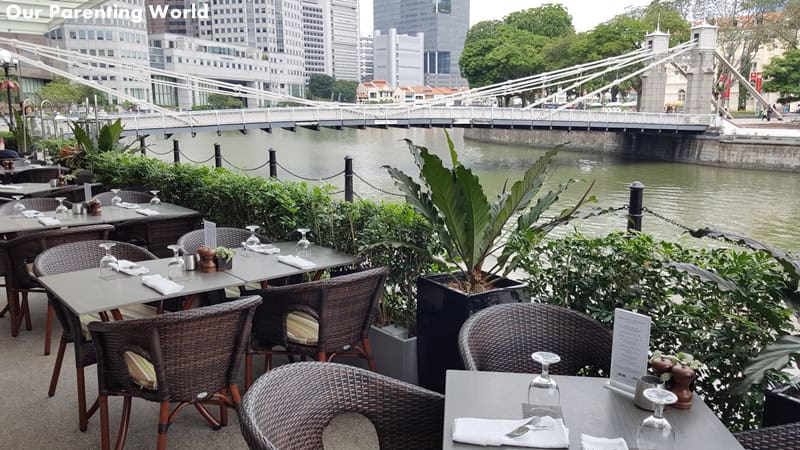 You can choose to dine either at the bright, spacious and cosy indoor dining or dine and enjoy the outdoor breeze and scenery overlooking the charming Singapore River. 
Our Parenting World brings to you some of the highlights of this delightful Singapore High Tea Buffet as follows: 
Nasi Lemak and its Condiment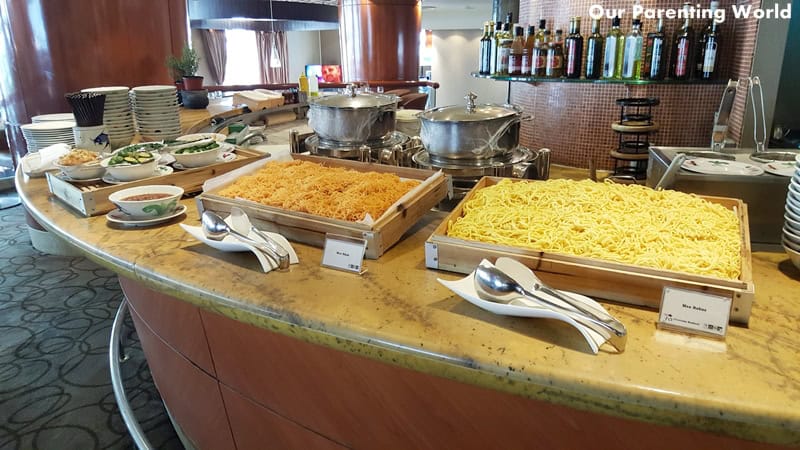 Popular local noodles like Mee Siam and Mee Rebus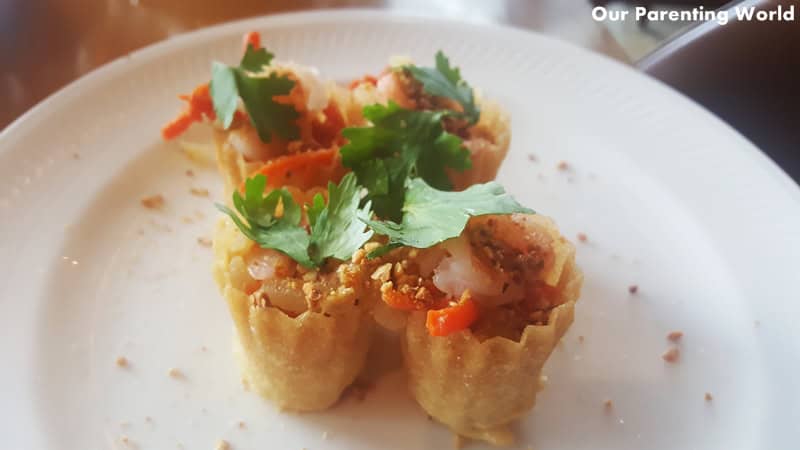 Kueh Pie Tee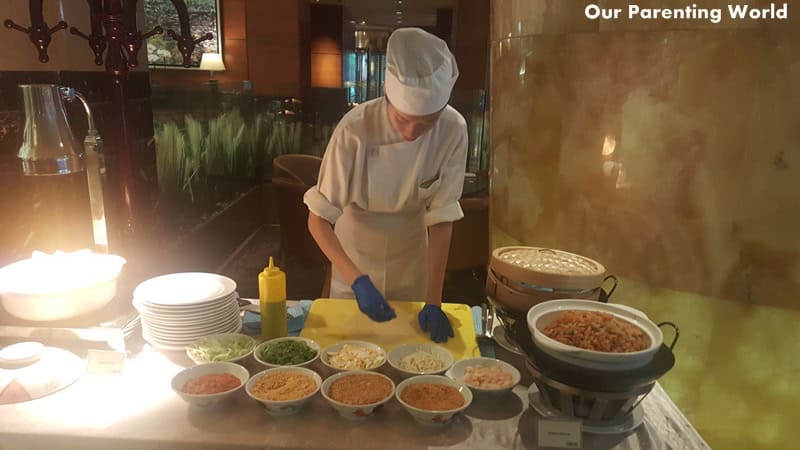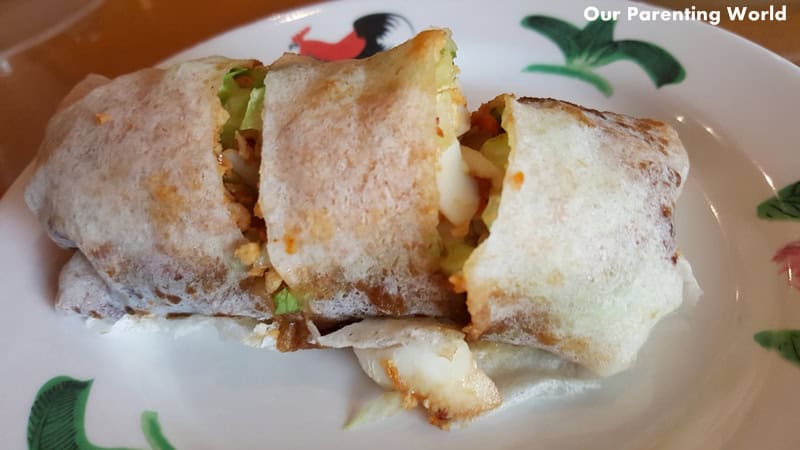 Traditional Popiah
Diners can enjoy their favourite locals food like Rojak, Kueh Pie Tee and Traditional Popiah at the live station where the food will be prepared freshly.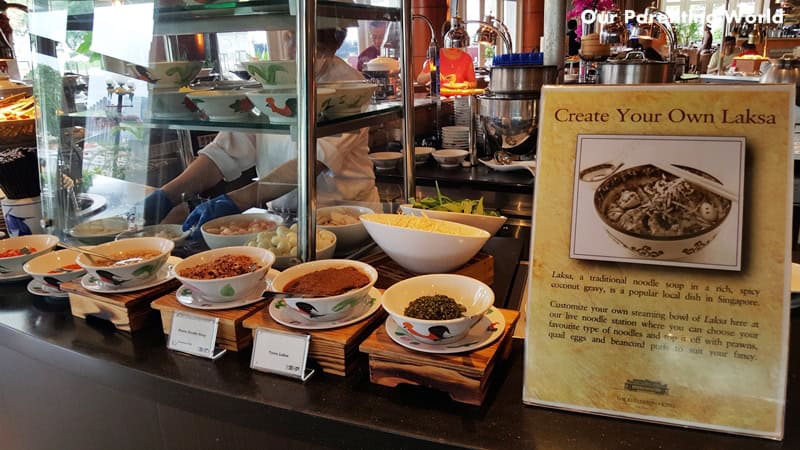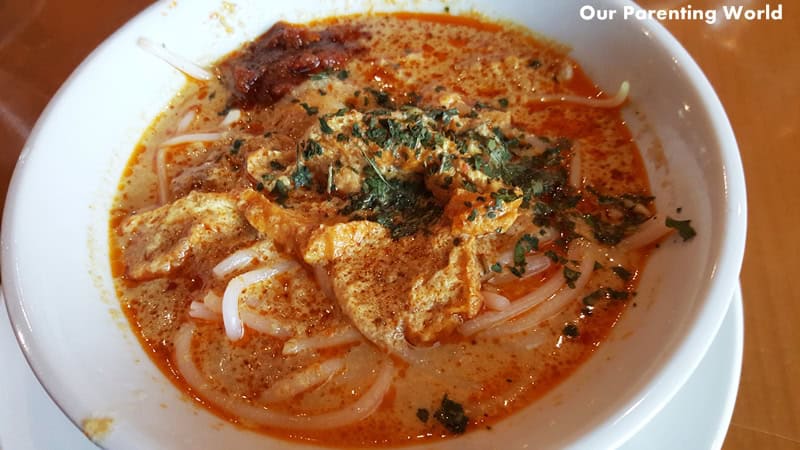 A must try is Town restaurant's famed Singapore Spicy Laksa Noodles, you can customise your favourite Laksa by choosing the type of noodles and top with prawns, quail eggs, beancurd etc to suit your taste. We really enjoy this bowl of hot, comforting, rich and savoury Laska!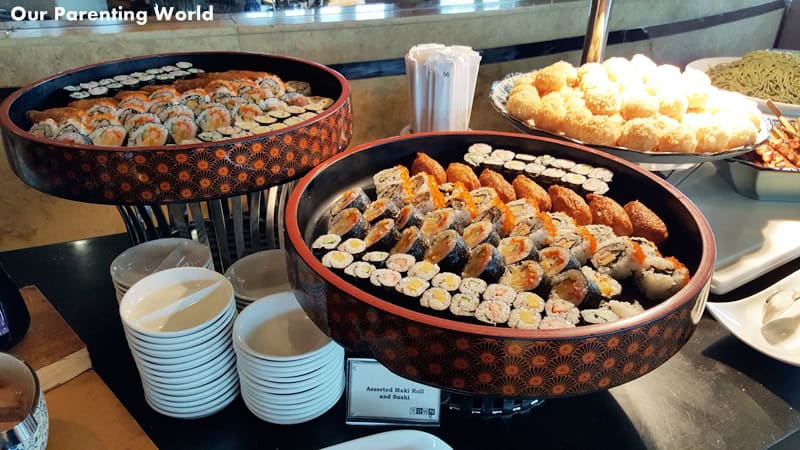 Besides Singapore food, diners can look forward to enjoy a wide range of selection including Japanese dishes like sushi, Indian dishes like pratas, Chinese dishes like assorted dim sum and more.
For desserts, there is a selection of popular and well-loved hot and cold traditional desserts like Chendol and Tau Suan, Pandan Chiffon Cake, Agar Agar, Chicken Floss Bun and many more.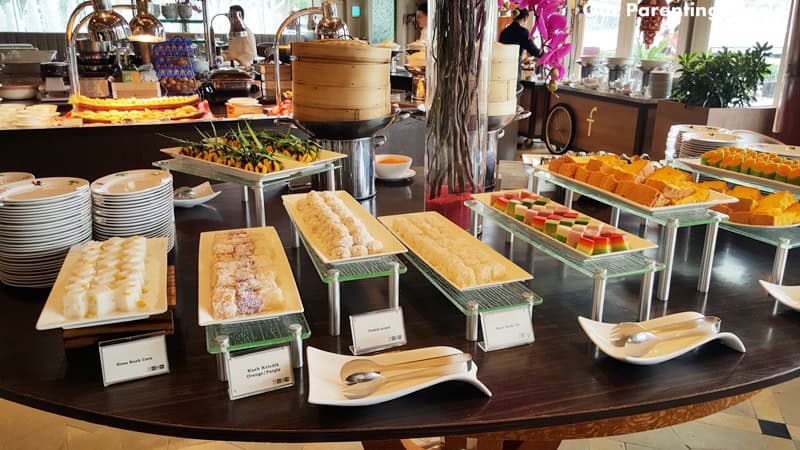 Associated local desserts like Nonya kuehs, ondeh-ondeh, pastries and cakes. 
Tutu Kueh is a round-shaped traditional steamed rice flour cake filled with palm sugar that is very popular with the locals.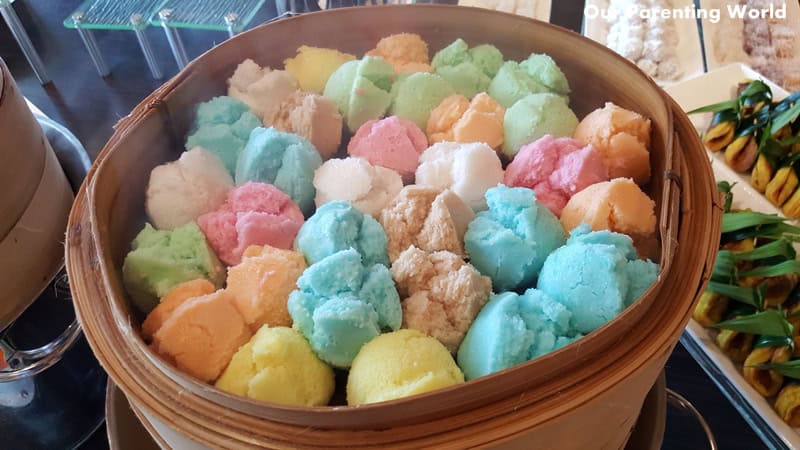 A colourful assortments of Waku Kueh that is pleasing to the eyes and absolutely a pleasure to pop the soft, sweet pastry into the mouth! 
Yummy! We really enjoy the food at Town Restaurant!
If you love local food, Town Restaurant is one of the few good restaurants that serves a fabulous and appetizing range of Singapore cuisine that will satisfy your cravings. It is a good place to unwind with family and friends in a beautiful and historic hotel facing a scenic Singapore River that offers the best of local culinary flavours that you can enjoy. 
In addition, in a tribute to The Fullerton Hotel's colonial heritage, Town restaurant also offers English scones and tea sandwiches during the Singapore High Tea with free-flowing coffee and tea.
Town restaurant's Singapore High Tea is available on Saturdays and Public Holidays from 12.00pm to 3.30pm. Prices are $36 per adult and $18 per child.
For reservations, please call (65) 6877-8128 or email [email protected]