Many of us women are leading a hectic life especially for working mothers, it will be great to simplify our makeup routine in the morning before we rush off to send our kids to schools and or go to work. The Body Shop has taken into consideration how busy a modern woman's life can be by introducing Embrace Simplicity with its New Everyday Make-up Essentials.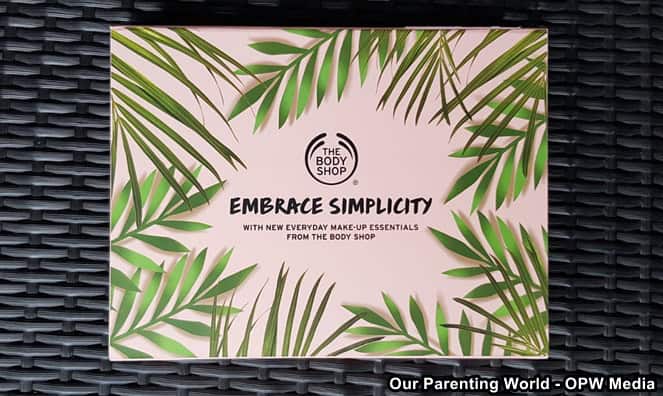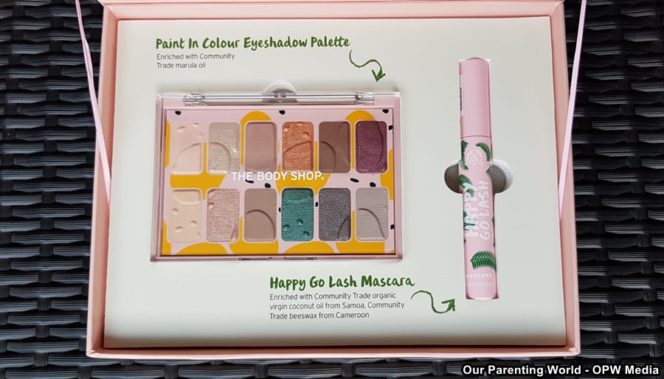 Applying eye shadow is relatively easy by using The Body Shop versatile eyeshadow palette that consists of 12 natural and colourful shades that come with high pigmentation making it easier to build and blend to colour and enhance your eyes. The product is vegan and enriched with Community Trade marula oil from Namibia. The Body Shop's marula enriched products are intensely moisturising products that are good to make our skin smooth and hydrated.

Paint in Colour Eyeshadow Palette – S$29
The beautiful paint in colour eyeshadow palette is The Body Shop's most pigmented palette ever consists of natural mattes with jewel-toned shimmers like warm gold and burgundy. Whatever your style and mood are, you can apply the colours from light to bright to create natural, sophisticated to bold and wild look.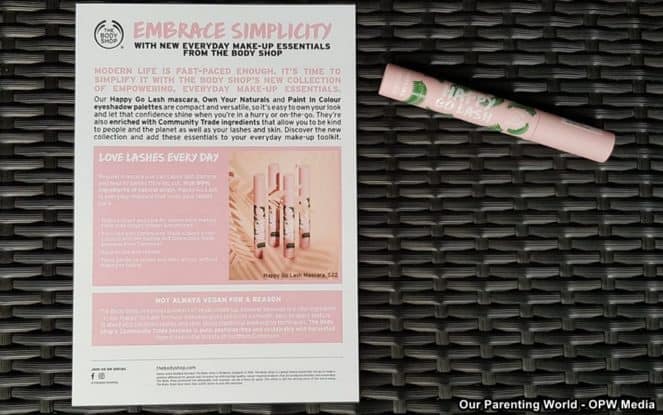 Applying Mascara will help to make your eyes look bigger by lengthening and darkening the lashes. The Body Shop Happy Go Lash Mascara is great for daily use, helps to protect and care for your lashes while making your lashes look longer, thicker and defined.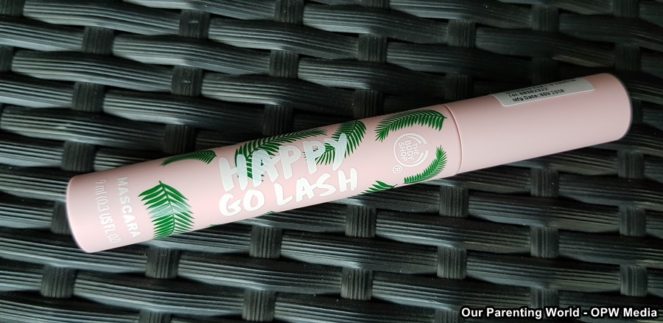 Happy Go Lash Mascara – S$22.00
Happy Go Lash Mascara comes with lovely pink packaging is enriched with 99% ingredients of natural origin, including Community Trade beeswax from Cameroon and Community Trade organic virgin coconut oil from Samoa which you can use with a peace of mind without worrying of causing lash damage and lashes thinning out because of frequent uses. It is gentle on application, easy to apply and remove, feels gentle on lashes and lasts all day without flaking or fading which is a godsend product for women!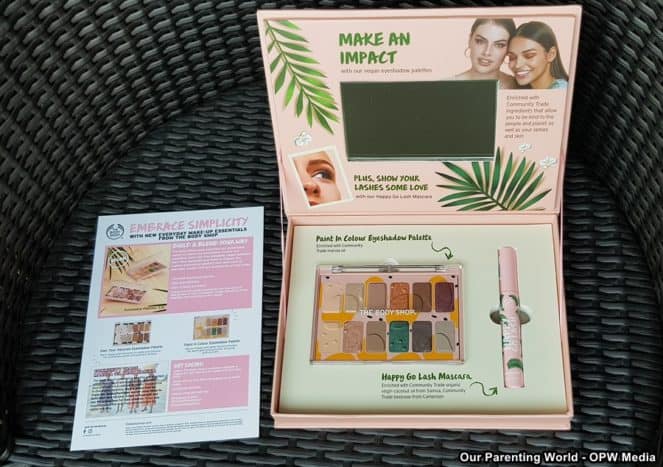 We simply adore The Body Shop's Embrace Simplicity New Everyday Make-up Essentials that make our lives so much easier now! It is a breeze to apply our make up to create different looks especially when we are in a rush and these products help us to look good and take care of our skins and lashes too! 
Visit The Body Shop to try out and discover the new make up collection. Add these make up essentials to your daily make up today! For more information, please visit its website at https://www.thebodyshop.com/