Amidst the vibrant tapestry of Singapore's culinary scene, Martin's Kitchen stands out as a truly exceptional dining destination. What began as an ardent passion for Hakka cuisine evolved into a tangible dream of crafting a dining experience that not only tantalises the palate but also beautifully weaves together the rich flavours and ingredients from a multitude of culinary traditions.
Inspired by the delectable nuances of Mexican, European, and Hakka cuisines, Martin transformed his vision into reality with the birth of Martin's Kitchen. This establishment proudly pioneers the concept of trinity cuisine, marking the first of its kind in Singapore's culinary landscape. Within the welcoming confines of Martin's Kitchen, the fusion of diverse culinary worlds takes center stage, drawing in foodies from all backgrounds.
Martin's Kitchen under the skillful guidance of Chef Cheng Wei Liang, a seasoned chef with over a decade of culinary expertise. Over the course of his career, Chef Cheng Wei Liang has meticulously refined his craft and made an enduring impact on the culinary world through his distinguished contributions at acclaimed establishments such as Super Loco, Ce La Vi, and Brasserie Wolf.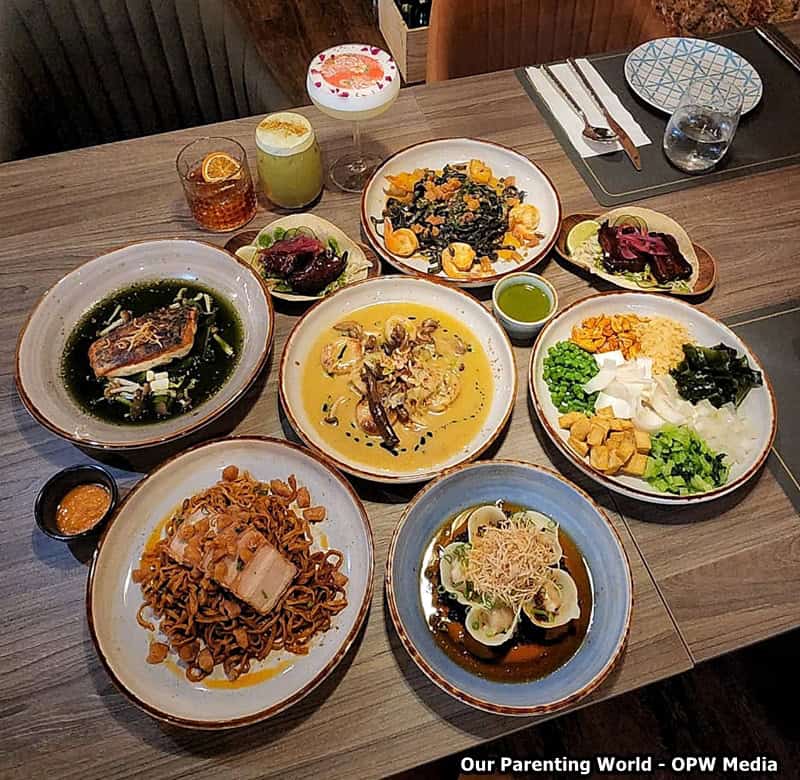 Embark on a culinary journey at Martin's Kitchen as you explore and enjoy delicious all-new Hakka-inspired dishes such as Hakka Ravioli, Hakka "Lei Cha" Chopped Salad, "Abacus Seed" Yam Gnocchi, "Thunder Tea" Barramundi, Hakka Noodles, "Kong Ba Pao" Taco, "Hokkien Mee" Tagliatelle and more.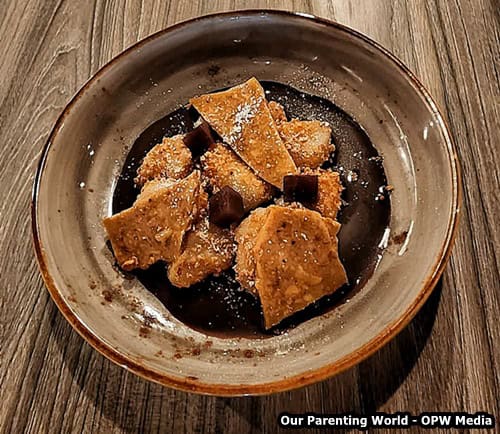 Save room for dessert with the Hakka Mochi "Qiba", an innovative twist on traditional desserts. This unique creation takes the traditional Hakka mochi and infuses it with distinctive flavours like coconut, peanut brittle, red bean jelly, and an enticing orange chocolate glaze. The outcome is an unparalleled and delicious delight that truly distinguishes itself from the ordinary.
Indulge in the invigorating Thunder Tea Cocktail, a mesmerising fusion of whiskey, artisanal rice milk, vibrant matcha, and robust black tea, all topped with a captivating garnish of silverfish and crunchy peanuts.
Among the other exceptional cocktails on offer, don't miss out on Martin's Negroni and Flor De Sauco. These cocktails not only please the eye with their visual appeal but also offer the ideal choice for unwinding and pampering yourself after a demanding day.
Come and savour the unique and delicious flavours at Martin's Kitchen!
Address: 56 Zion Rd, Singapore 247781
Opening Hours: Monday to Sunday: 11am to 3pm, 6pm to 10.30pm
Brunch is served 11am to 3pm on every Saturday, Sunday and Public Holidays
Tel: 8112 9786
Website:  https://www.martinskitchen.sg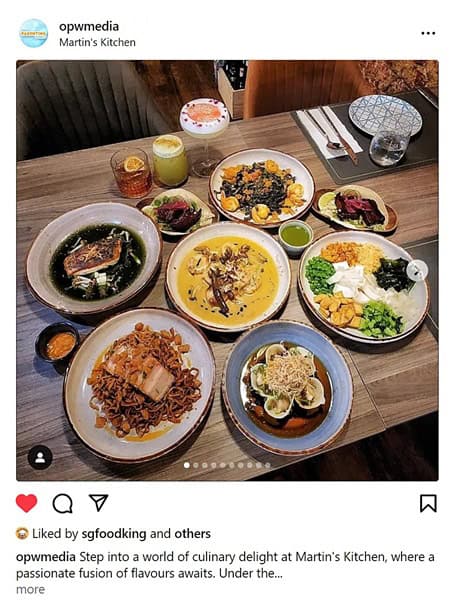 Please visit our Instagram HERE to view more photos and video.