Chinese New Year is coming, enjoy a fruitful Year of the Tiger celebrations with Swensen's limited-time Lunar New Year offering ranging from fruit-inspired frozen delights to must-have celebratory fare. This year, its well-loved Prosperity Yusheng makes a return, alongside the stunning NEW and fruity season-exclusive Auspicious 'Ong Lai' Ice Cream Cake, Firecracker Pineapple Ice Cream Tart, Double Fortune Mandarin Oranges Ice Cream Cake and more, befitting of the joyous occasion!
For those planning ahead for the season of romance, Swensen's popular heart-shaped Valentine's Day ice cream cakes will surely delight.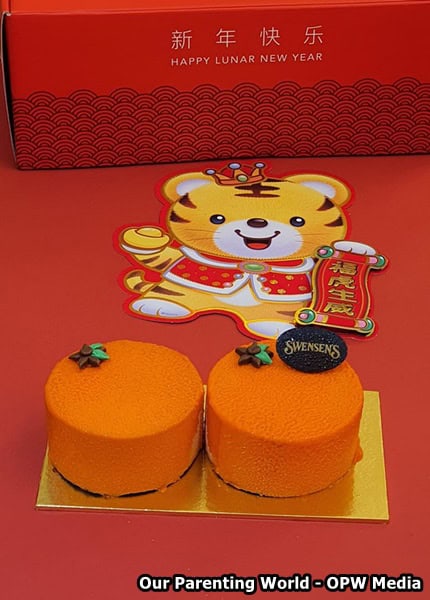 NEW! Double Fortune Mandarin Oranges Ice Cream Cake, $28.80 (175g each, comes in a pair)
Available from 19 January 2022, while stocks last! Modelled after the quintessential pair of mandarin oranges presented to loved ones during the CNY tradition of bai nian, or visiting, to wish each other luck, this brand-new offering envelops the CNY-special flavour of Dark Chocolate with Orange Peel ice cream and would make the loveliest gift. The two CNY ice cream flavours are also available in take-home pints ($11.80) for maximum enjoyment.
Also check out the NEW! Auspicious 'Ong Lai' Ice Cream Cake, $58.80 (1kg) and the NEW! Firecracker Pineapple Ice Cream Tart, $88.80 (12 pcs). 
The Auspicious 'Ong Lai' Ice Cream Cake, this new frosty treat is delicately crafted to resemble the fruit in full golden glory, and aptly features the festive-exclusive flavour of pineapple tart ice cream inspired by the classic new year snack and studded with nuggets of golden crumble. The limited-edition Pineapple Tart ice cream and luscious pineapple jam are meticulously hand-piped into each handmade, triangle-shaped vanilla tart shell, dusted with dazzling gold dust and sprinkled with dark chocolate-coated popping candy making it a 'firecracker' party in the mouth! These seasonal-exclusive ice cream cakes and pints will be available for dine-in, takeaway and delivery from any Swensen's or Earle Swensen's outlets.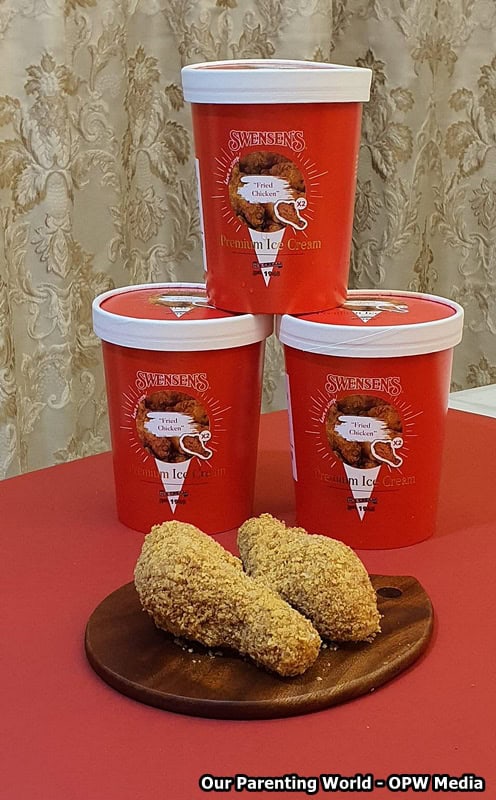 NEW flavours! 'Fried Chicken' Ice Cream, $12.80 (2pc/ pint)
In the spirit of CNY, the brand is ecstatic to introduce two NEW flavours of its recent viral sensation – best-selling Sticky Chewy Chocolate and fan-favourite Cookies 'N' Cream! The handmade 'Fried Chicken' coated in golden feuilletine and cornflakes are sure to add a touch of prosperity to the occasion, making these conversation starters a must-have in this time of reunion.
Specially for the little ones, CNY Baby Shark Ice Cream Cakes (from $55.64, 1kg) are available in eight new designs, each one build-to-order.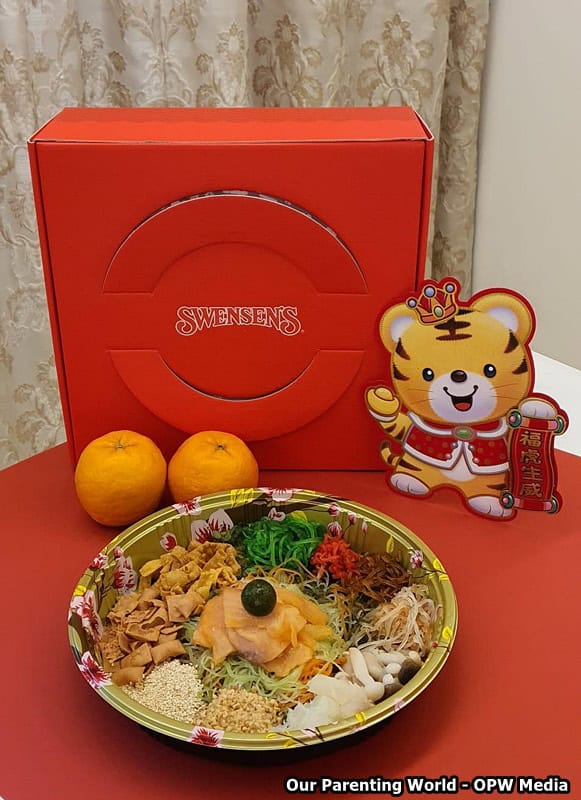 PROSPERITY YUSHENG
$26.80, regular, serves 3 to 5
$39.80, large, serves 6 to 10
Available from 11 January to 15 February 2022
Swensen's best-selling Prosperity Yusheng returns by popular demand with a vibrant assortment of 18 ingredients such as smoked salmon, shimeiji mushrooms, pomelo bits, preserved white and brown melon, fresh greens, as well as the golden duo of crispy crackers and wanton skin. These prosperous components pair impeccably with the zesty, appetising concoction of sweet and sour plum sauce. The well-received option comprising luxurious sliced abalone is available to customers again this year, at $33.80 for a regular yusheng and $46.80 for the large.
The Prosperity Yusheng (from $26.80) is available for *dine-in and takeaway till 15 February 2022 or while stocks last, at any Swensen's or Earle Swensen's outlets islandwide or online at www.swensens.com.sg; as well as for delivery on Foodpanda, Grabfood and Deliveroo.
*Prices quoted are subject to service charge (dine-in). Swensen's and Earle Swensen's are Halal-Certified.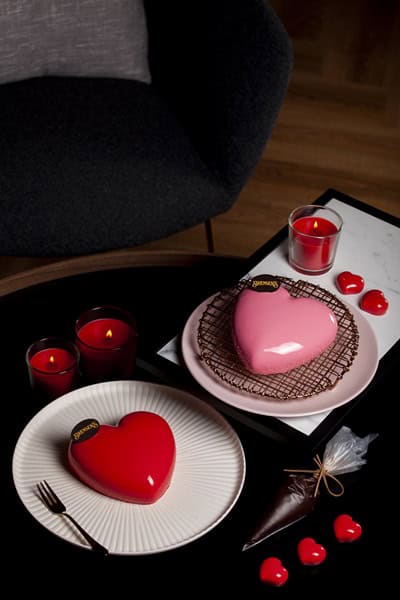 VALENTINE'S DAY SWEETHEART CAKES
$38, 400g
Available from 20 January, while stocks last
This Valentine's Day, make hearts flutter with Swensen's returning hit ice cream cake in an adorable heart shape and decked in two beautiful shades, simply fit for the sweet occasion.
Two options are similarly available this year; glazed in a gorgeous glossy finish. Love is a romantic blush pink cake encasing the NEW and elegant, limited-time Lychee Rose ice cream dotted with sweet lychee bits; while the top-selling Passion coated in a chic, blazing red boasts the decadent, all-time favourite Sticky Chewy Chocolate ice cream. Lychee Rose is also available in take-home pints ($11.80).
Enjoy complimentary handcrafted mini fondant alphabets (up to 6 pieces) for preorder before 30 January 2022. A piping bag filled with indulgent chocolate hot fudge is included with every cake purchase, for customers to Sign their Hearts Away customising their cakes with heartfelt messages for their loved one(s). Customers are encouraged to get creative and personalise a cake like no other simply for their one and only!
From 20 January 2022 and while stocks last, Love and Passion will be available for purchase from Swensen's and Earle Swensen's outlets islandwide; for delivery via Grabfood, Deliveroo and Foodpanda; as well as online at https://www.swensens.com.sg/.
A LIFETIME SWEETER WITH SWENSEN'S!
In commemoration of the recent re-opening of its AMK Hub outlet, fans dining with Swensen's this Lunar New Year can stand to win a lifetime of Swensen's Earthquake Mega Sundae! To participate, customers need simply dine and upload a picture featuring 'Swensen's X AMK' photo props on Instagram, with the hashtags #ALifetimeSweeterWithSwensens #SwensensXAMK and a caption on why they deserve to win, between 3 January to 3 February 2022 – and a winner will walk away with the attractive prize of one Earthquake per month for 100 years. Good Luck!