Sugarhaus, the much-loved dessert parlour situated at Serene Centre has expanded it store front! It now offers an all-day brunch menu, introduce exciting new flavours of ice cream and intricate plated desserts that are set to please diners and make you crave for more! Sugarhaus is also a popular place to dine for families and little kids aged 3 to 6 years old can look forward to the bouncy castle located outside Sugarhaus every sunny weekend and public holidays.
Sugarhaus all-day brunch menu is available from 11am to 5pm daily. Our Parenting World (OPW) is pleased to highlight the exciting menu offered at Sugarhaus as follows: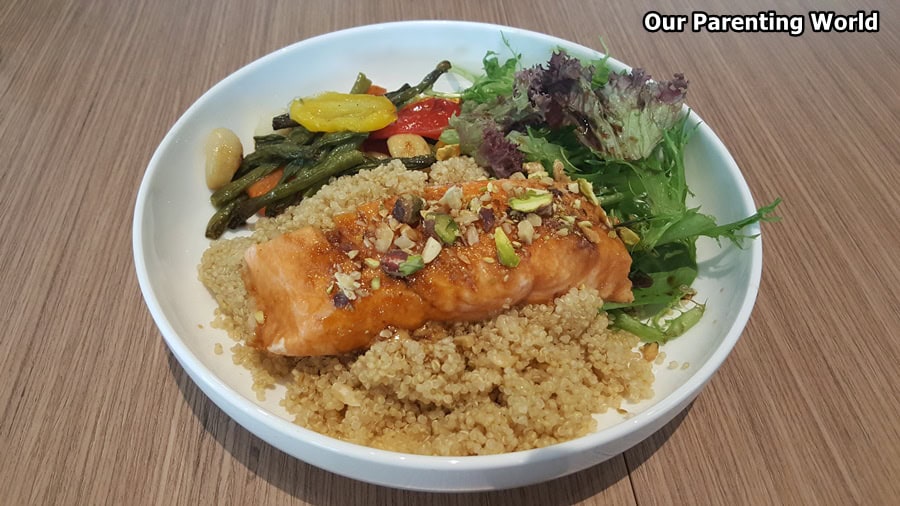 Salmon ($18++)
If you like to eat fish, try Salmon, this dish comes with a Smoked Maple Soy Glazed Salmon, Quinoa, Roasted Vegetables, Salad. This is a healthy and tasty dish as Salmon is well-known to be a superfood which is high in Omega 3, protein and nutrient-rich that is good for us.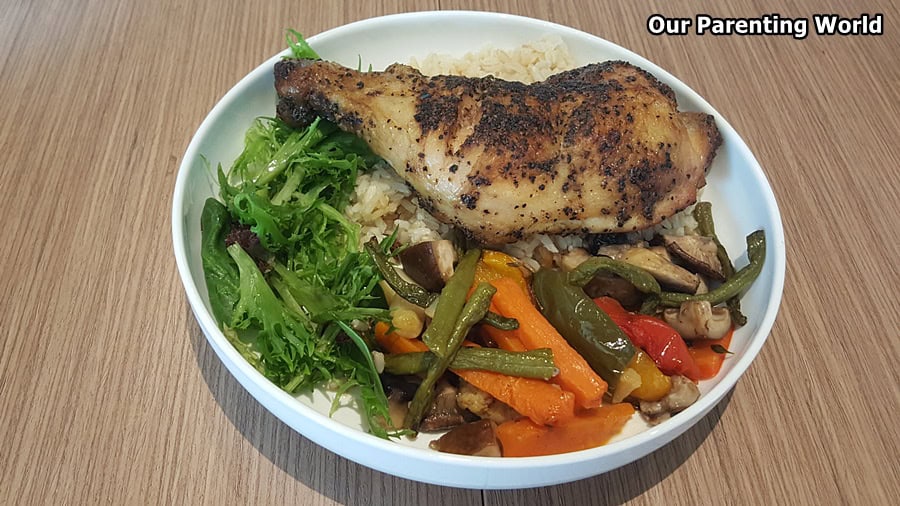 Chicken ($15++)
For meat lovers, the Chicken ($15) comes with a Roasted Cajun Chicken, Brown Rice, Roasted Vegetables, Mixed Mushrooms, Salad.
The roasted cajun chicken is so juicy and has the perfect balance of flavor that will delight your palate!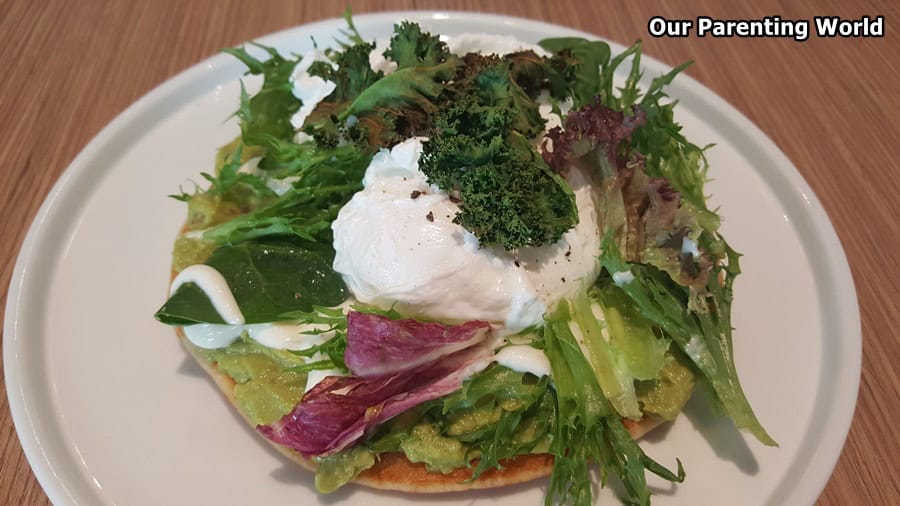 Avocado ($15++)
Are you craving for some avocadoes? At Sugarhaus, its Avocado is served on Pancake and topped with Poached Eggs, Garlic Aioli. The Avocado dish is creamy and combines surprising well with the soft pancake and delicious poached eggs. Try this nutritious dish and Avocado is a popular food among the health conscious as it contains proven powerful beneficial effects on health.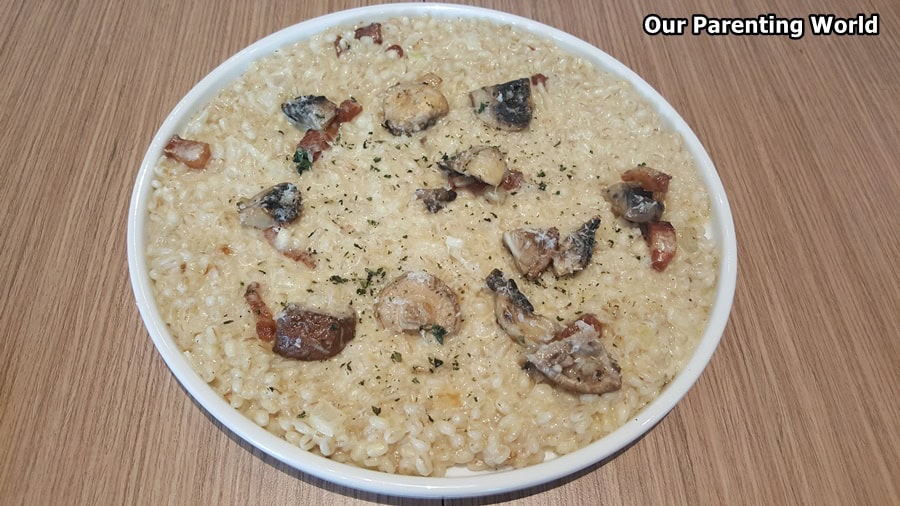 Risotto ($17++)
Risotto comes with Creamy Pearl Barley 'Rice', Guanciale, Mixed Mushrooms. Risotto is an Italian classic that melts-in-the-mouth and is packed full of flavour with the added crunch from the mixed mushrooms.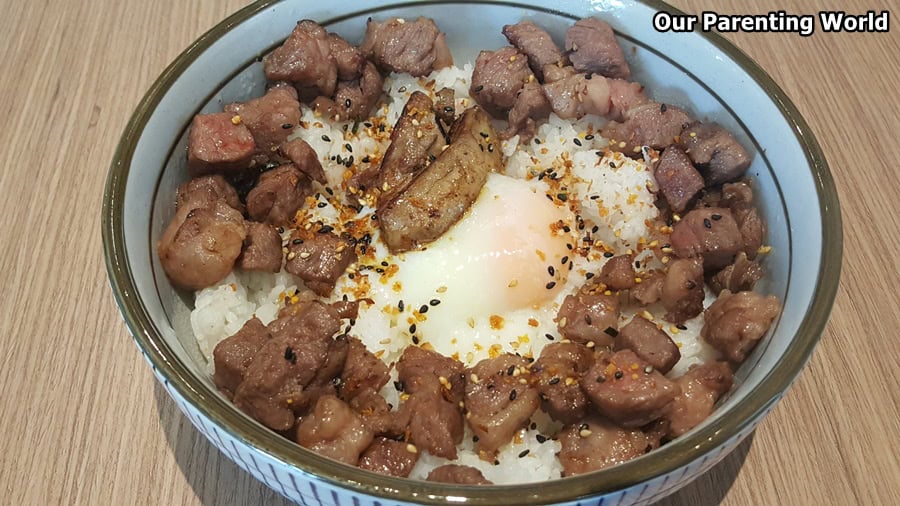 If you would like to have a more indulgent brunch, try the Beef & Foie Gras. This delicious dish is served with tender Beef Cubes, Foie Gras, Furikake, Japanese Rice, Onsen Egg. Break the onsen egg and mixed the succulent beef cubes and juicy foie gras all together with the rice, this is a mouth-watering dish that everyone will enjoy! 
At Sugarhaus, you have to try out its assortment range of homemade plated desserts and yes, ice cream too!
Some of the must-try desserts are: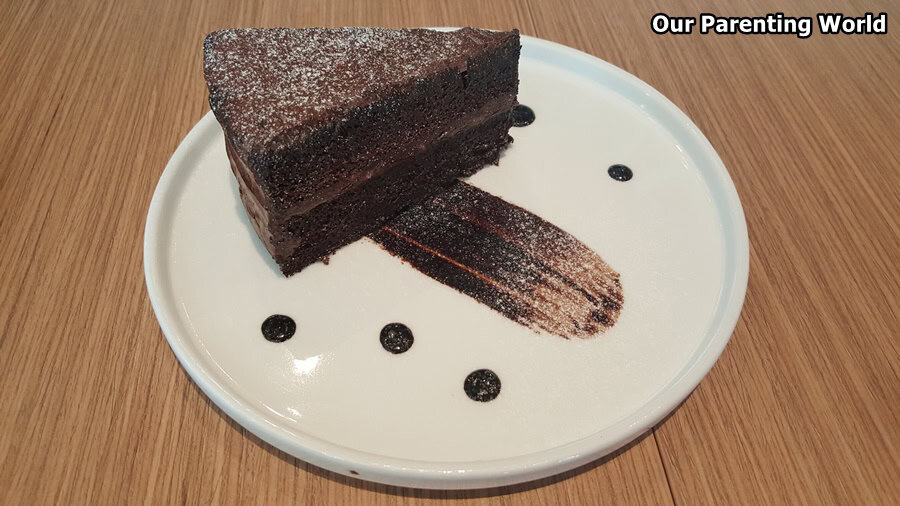 Rich Man's Chocolate Cake ($8++)
This is a signature chocolate cake that is moist and with rich chocolate taste.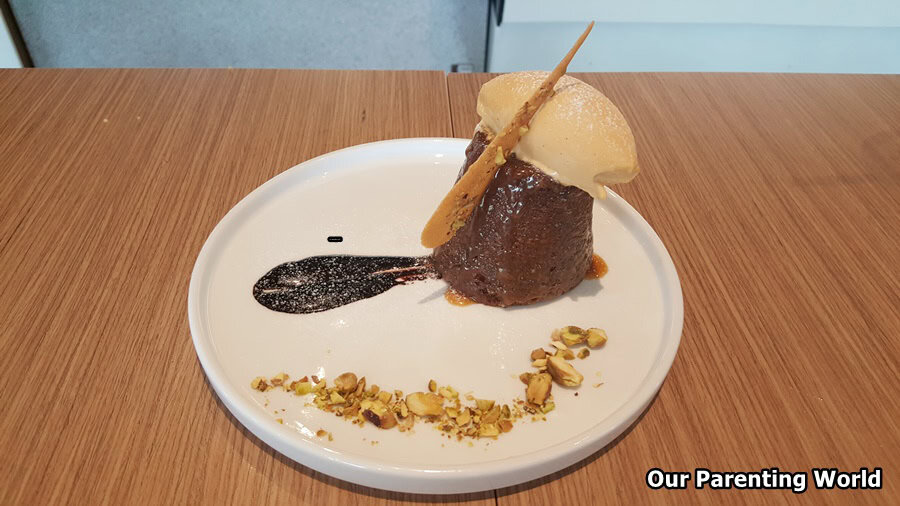 Sticky Date Pudding ($10++)
This pudding consists of Salted Toffee Ice Cream, Caramel. The cake is deliciously soft, moist and fluffy and served with creamy, salted ice cream and drizzled with sweet caramel sauce.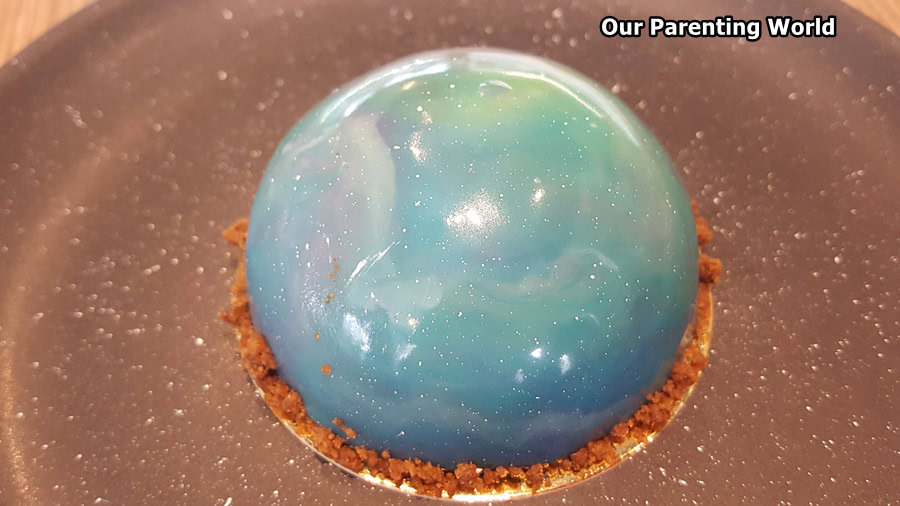 Galaxy Tart ($8++)
This stunning tart consists of White Chocolate Mirror Glaze, Chocolate Mousse, Raspberry Jelly, Chocolate Crumble. It is made with chocolate mirror glaze and filled with chocolate mousse, raspberry jelly and chocolate crumble. We spend some time admiring this beautiful tart before eating, it is a joy to indulge in this delicious tart.
For those with sweet-tooth and thinking of where to indulge in desserts, visit Sugarhaus and try out its signature assortment of homemade plated desserts.
Waffles ($6.00++) with Hibiscus Yogurt, Gula Melaka Pecan, Dutch Chocolate & Strawberry Cheesecake Ice Cream ($4.30++ Per Scoop)
Ice cream lovers, good news, you can relish in new flavours of ice cream such as the Sour Cherry, a tangy scoop of heaven that is made with amarena cherries imported from Italy; and Hibiscus Yogurt. Enjoy some of Sugarhaus's other signature flavours such as the best-selling Dutch Chocolate, Sea Salt Toffee, and Gula Melaka ice cream. You can choose to eat the ice cream on its own or have your ice cream indulgence together with warm and crispy waffles.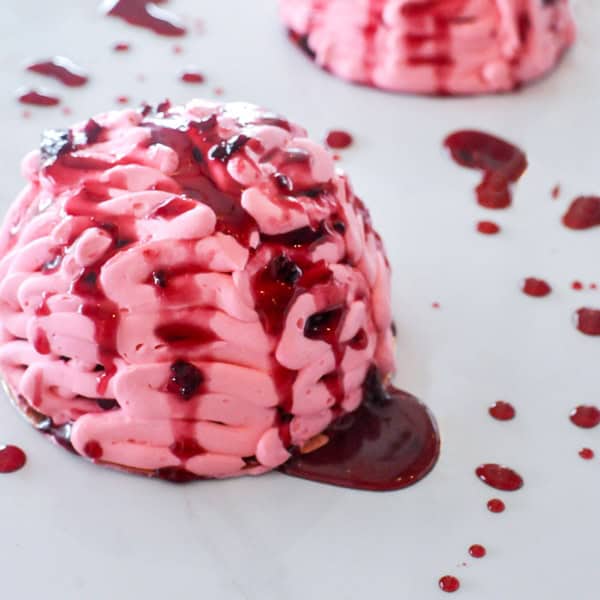 Thinking of where to celebrate Halloween? ​
Sugarhaus is set to send chills down your spine this Halloween with two spooktacular dessert creations available for dine-in or takeaway. 
From now till 31 October 2017, the beloved ice cream and dessert parlour will be offering The Brain ($8++), filled with pistachio mousse, strawberry jelly, pistachio sponge and layered with buttercream and strawberry blood dots. As its name suggests, the dessert is eerily reminiscent of a brain. The other Halloween special is The Mummy ($8++), made with sable, lemon parfait and lime jelly.
The dessert parlour Sugarhaus has expanded its shopfront, unveiling a larger 45-seater space where customers can enjoy homemade ice creams and desserts. Located within Serene Centre, the neighbourhood joint will also be home to a new sister brand, Fat Belly, a 10 seater speakeasy-style steakhouse that offers alternative cuts of beef such as Flat Iron. Both brands are founded by Stanley Seow, a banker-turned-food entrepreneur with a passion for all things savoury and sweet. His venture into the food and beverage industry began with a takeaway ice cream concept located in Jalan Selaseh, known as "Bing Qi Lin". Upon its relocation to Serene Centre, Stanley decided that a rebranding was needed to make the concept more relatable to a wider demographic. Thus, Sugarhaus was born in October 2016. 
Sugarhaus
Venue:
#01-03A, Serene Centre, 
10 Jalan Serene,
Singapore 258748. 
Tel: 6314 2247