If you are preparing for a day out at Mandai Wildlife Reserve and looking for a dining place to fill your day with delectable delights, look no further than Caerus Holding, a distinguished F&B group known for introducing global culinary brands to Singapore, has introduced an extraordinary flagship restaurant experience at Mandai Wildlife West. Here, you can savour the culinary delights of Mr Holmes Bakehouse, Luke's Lobster, and Leckerbaer, all under one roof for all to enjoy the entire day.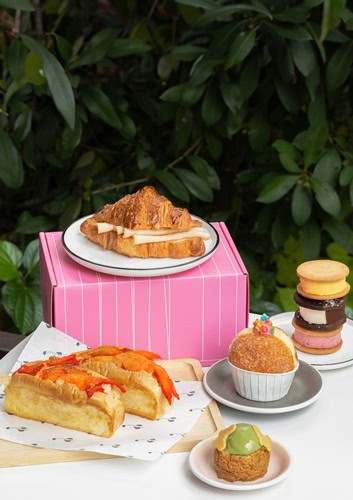 Vijay Pillai, Founder of Caerus Holding shared that "We're very excited to open Caerus Holding's first multi-experience location, featuring Mr. Holmes Bakehouse, Luke's Lobster, and Leckerbaer under one roof. Mandai Wildlife West is the perfect location for this as our guests can enjoy all their favourite bakes, rolls, and desserts under one roof, as they visit each of the individual parks. With this opening, it sets the stage for us to open more such multi-experience concepts, allowing us to introduce our offerings to a wider audience on a larger scale."
The cosy restaurant consists of 61 seats and has been meticulously crafted to accommodate a diverse range of patrons, all the while preserving the distinct character of each brand it houses. For example, the outdoor seating area evokes the ambiance of a charming lobster shack found along the Maine coastline. Additionally, the interior decor incorporates upcycled wood paneling and furnishings in a Scandinavian design motif, sourced from trees cleared during the Mandai construction process.
Furthermore, to ensure an enjoyable dining experience for families, the restaurant offers an adorable and comfortable children's play zone, featuring beanbags, poufs, and a canopy that creates a delightful camping-like atmosphere.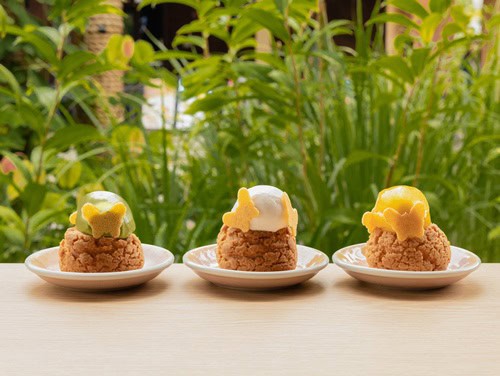 Leckerbaer Ice Cream Puffs – Mandai Exclusive
Sweets, savouries & all things exclusive
As Bird Paradise welcomes visitors at 8 am, make a stop at Mr. Holmes Bakehouse to relish their enticing breakfast offerings. A crowd-pleaser is the croissant set ($9.50), which lets you choose between the bakery's signature croissants in butter, matcha, or chocolate, accompanied by your choice of coffee or tea.
And, of course, you can't overlook their famed cruffins like the Pistachio Cream or the Cheesy Spinach Artichoke for a savoury twist, or the Raspberry Cheesecake, a velvety tart treat adorned with white chocolate raspberry crumble and freeze-dried raspberries. To add to the delight, make sure not to depart without trying the exclusive Fruity Pebble Donut ($5.50), infused with the nostalgic flavour of cereal milk.
Following your morning excursion at Bird Paradise, enjoy the delectable assortment of sandwiches, soups, and salads available at Mr. Holmes'. Options include the Tuna Salad Sandwich, Tomato Soup, and the Asian Crab Salad, with prices ranging from $11.00 to $15.00. Enhance your dining experience by opting for the Sandwich Set at $15, which allows you to select your preferred sandwich or salad and pair it with a choice of either coffee or tea.
For those with an affinity for seafood, Luke's Lobster is set to offer their complete menu, featuring beloved items like the Lobster, Crab, and Shrimp Rolls (with prices starting at $23.50). These delectable rolls are crafted using wild-caught Maine Lobster, Jonah Crabs from Massachusetts, and shrimps from Quebec. Notably, Luke's signature Lobster roll boasts a generous 4oz portion of pure Maine lobster.
Additionally, customers can relish the new Warm Lobster Roll ($25.50), which has quickly become a fan favourite. This tantalising roll is packed with 4 oz of lobster knuckle and claw meat, gently heated and seasoned with butter, a hint of lemon, and a sprinkle of Luke's secret seasoning.
Cheese toasties enthusiasts can anticipate the delightful Crab and Lobster Grilled Cheese Sandwiches, available at $17.90 and $18.90 respectively. These elevated comfort classics deliver the ideal blend of lusciously melted cheese and luxurious seafood.
For younger patrons and those who cherish a straightforward toastie, there's the exclusive Grilled Cheese Sandwich and Tomato Soup set, priced at $10. This combination is an unfailing choice that consistently pleases the palate.
Insider tip: Enhance your rolls and toasties by combining them with impeccably fried, golden, crispy fries – because, let's face it, who can resist a delectable fry? And for a revitalising beverage choice, consider Luke's Lemonade, an excellent choice for quenching your thirst.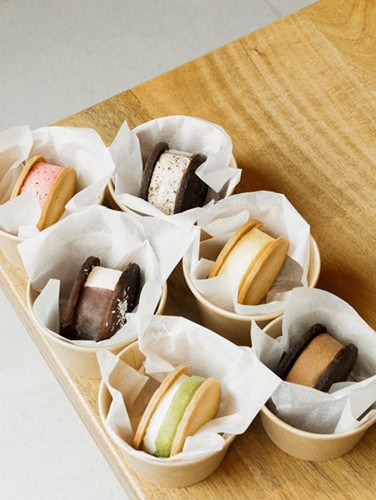 Leckerbaer Ice Cream Sandwiches – Mandai Exclusive
If you're in search of a delightful, indulgent treat, Leckerbaer offers a sweet escape from the warmth. Delight in their ice-cream sandwiches, priced at $7.00 each, featuring exclusive flavours like the chocolatey-coconut Bounty, velvety Chocolate, and the sweet-tart blend of Raspberry & Hibiscus, among others.
For aficionados of choux pastry, there's the housemade Ice Cream Puffs, starting at $8.50. These petite, airy pockets of joy are filled with a hint of sumptuous vanilla pastry cream and a choice of matcha, coconut, or passion fruit ice cream or sorbet. They're elegantly topped with housecrafted hazelnut butterfly tuile. These distinctive offerings, exclusive to Mandai Wildlife West, showcase Leckerbaer's freshly baked choux puffs, prepared daily and adorned with house-churned ice creams and sorbets, making them the perfect cooling treat for your day out.
A visit to Leckerbaer wouldn't be complete without indulging in their tempting array of treats, which includes an assortment of tarts, puffs, and the beloved classic Småkager creations. You can sample Leckerbaer's Småkager, also known as Danish butter cookies, starting at $9.50. Be sure to explore their exclusive outlet flavours such as the creamy Matcha & White Chocolate Crocodile, the indulgent Chocolate Bird, and the zesty Passion & Verbena Glazed Butterfly. It's no mystery why they're shaped like animals.
For those with a sweet tooth, especially children (or those young at heart), the S'mores are a must-try. These are a sophisticated twist on the beloved camping classic, featuring honey graham crackers, luscious chocolate ganache cream, and a layer of torched meringue on top.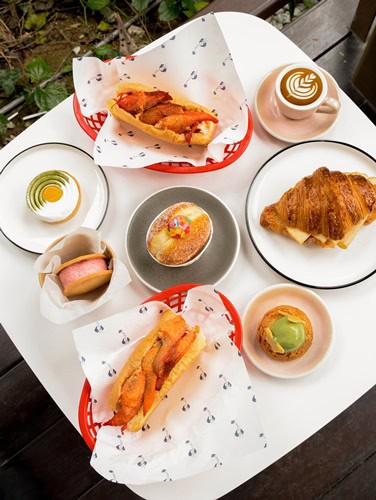 Don't hesitate any longer! Make your way to Caerus Holding's inaugiural multi-experience restaurant when you visit Mandai Wildlife Reserve and relish the opportunity to savor three of their renowned brands all in one place!
Brands: Leckerbaer | Luke's Lobster | Mr. Holmes Bakehouse
Address: 20 Mandai Lake Road, #02-08 Singapore 729825
Phone: 63200133
Opening Hours: 8am to 8pm
Leckerbaer Outlets:
SHAW HOUSE – ISETAN SCOTTS
350 Orchard Road, #01-K2 & #01-K3 Singapore 238868
KEONG SAIK
Keong Saik Road 14, Singapore 089121
Luke's Lobster Outlets:
Luke's Lobster, Great World
1 Kim Seng Promenade #01-152, Great World Singapore 237994
Luke's Lobster, Isetan Scotts
350 Orchard Road #01-K4, Shaw House Singapore 238868
Luke's Lobster, Jewel Changi
78 Airport Boulevard #01-K209, Jewel Changi Airport Singapore 819666
Mr. Holmes' Bakehouse Outlets:
PACIFIC PLAZA
9 Scotts Rd, #01-01/02/03, Pacific Plaza, Singapore 228210
MYP CENTRE
9 Battery Road #01-01, Singapore 049910
ROCHESTER
1 Rochester Park #01-01, Singapore 139212
ORCHARD CENTRAL
181 Orchard Rd, #01 – 06, Singapore 238896
*Prices stated are subject to prevailing GST and service charge.
Images credit to Caerus Holding