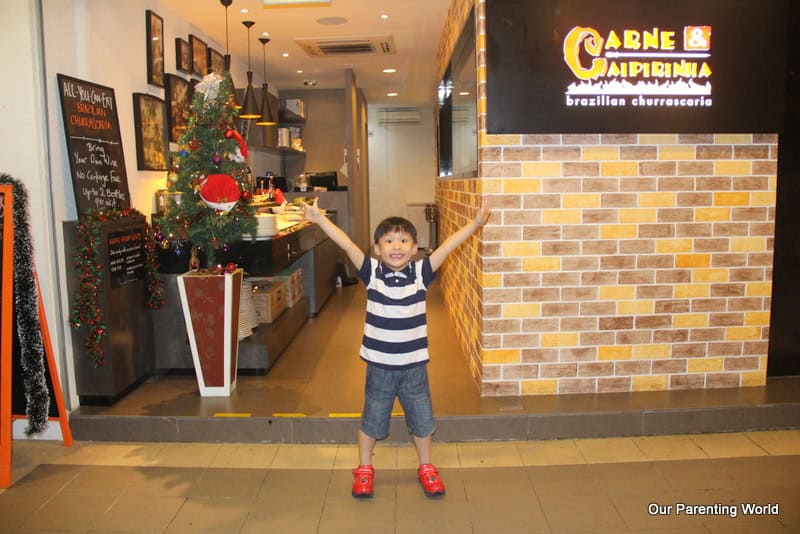 Carne & Caipirinha is the one and only Brazilian churrascaria in Singapore that uses charcoal fire to roast its premium meats that will enhance and give a greater flavour to the meats. For food lovers, you can get to enjoy all the grilled meat for as much as you can eat. This festive season, to celebrate the joy of giving, Carne & Caipirinha Brazilian Churrascaria is introducing a truly family and kids friendly holiday feast during its Sunday Brunch buffet – with 2 paying parents, up to 3 kids below the age of 12 and 1 domestic helper get to dine for free!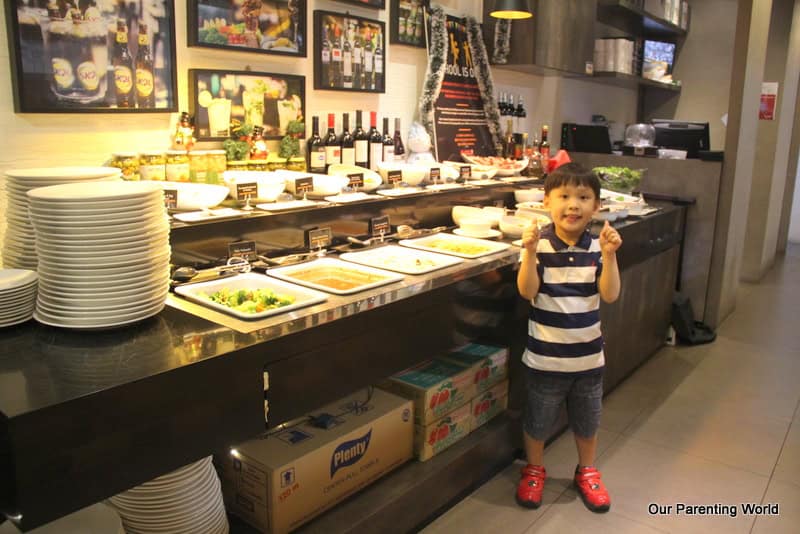 Besides the delicious grilled meats, Carne & Caipirinha serves a wide variety of salads, pastas and sides at its Salad Bar. All the items at the Salad Bar are prepared freshly in-house daily including Feijoada, a traditional Brazilian dish, a hearty stew of black beans with pork.
Look out for its exclusive year-end festive seasons items for a limited time only for Christmas and New Year, Grilled Prawns Wrapped in Bacon; Brazilian-style Turkey Salad; Christmas Fruit Salad. 
Grilled to perfection, the Prawns Wrapped in Bacon features juicy succulent prawns and crispy bacon. The Brazilian-style Turkey Salad showcases crunchy greens tossed with turkey chunks. Invigorating senses is the Christmas Fruit Salad, which stars a medley of fresh fruits.
Sunday and X'mas Brunch at Carne & Caipirinha is available every Sunday Brunch in November and December 2015.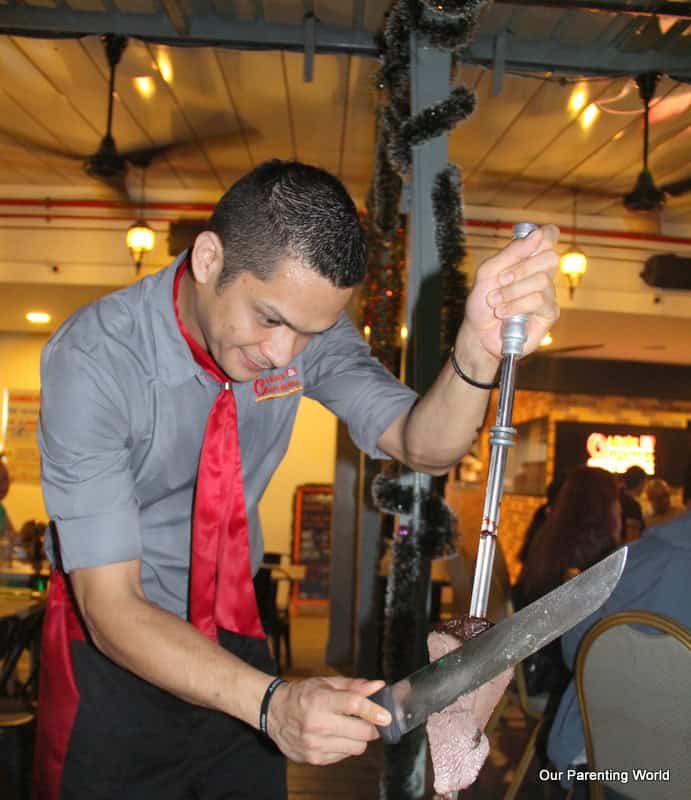 Patrons can look forward to enjoy the largest range of premium meats such as beef, chicken, lamb, pork and fish at the lowest price with unlimited servings! 
The waiters will move around the restaurant with the skewers with various meats, he will slice the meat onto your plate. The serving style is known as  rodízio which is a very popular dining concept in Brazil.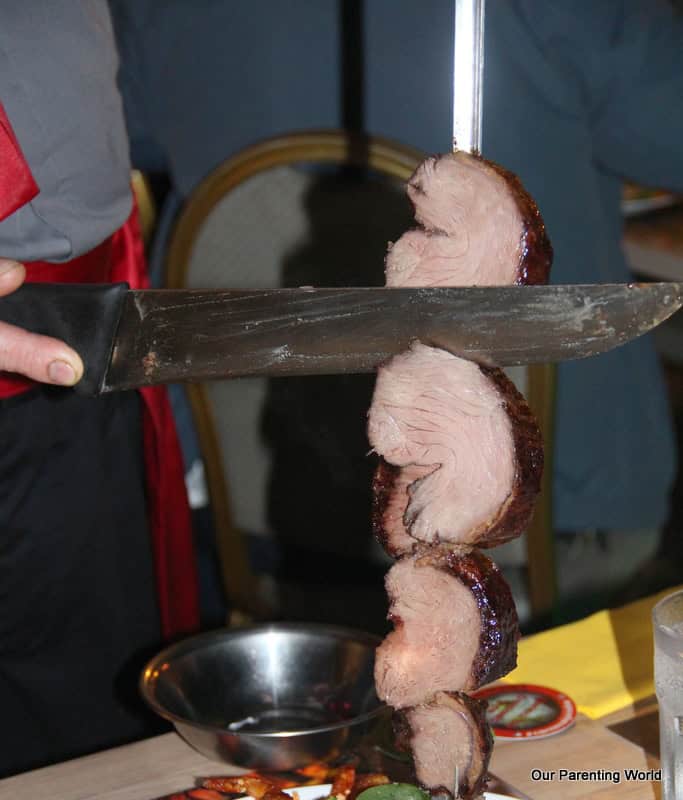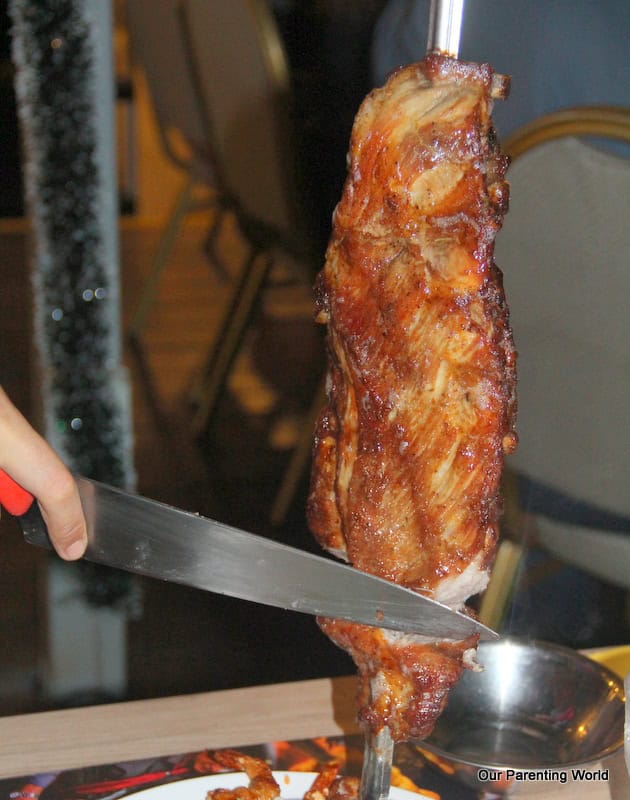 If you are looking for authentic Brazilian restaurant to go for, this is the one as all of Carne & Caipirinha's beef and chicken are directly imported from Brazil which boast a robust and satisfying taste. Using charcoal fire to roast its quality meats for more robust flavours, you can enjoy 15 different types of meats. 
Don't forget to try out its beef hump, a rare cut which can only be found in the humped Brazilian cattle known as zebu which contains more marbling than other parts of the beef. And also Beef Rump Cap, a very valuable and superb quality cut of beef.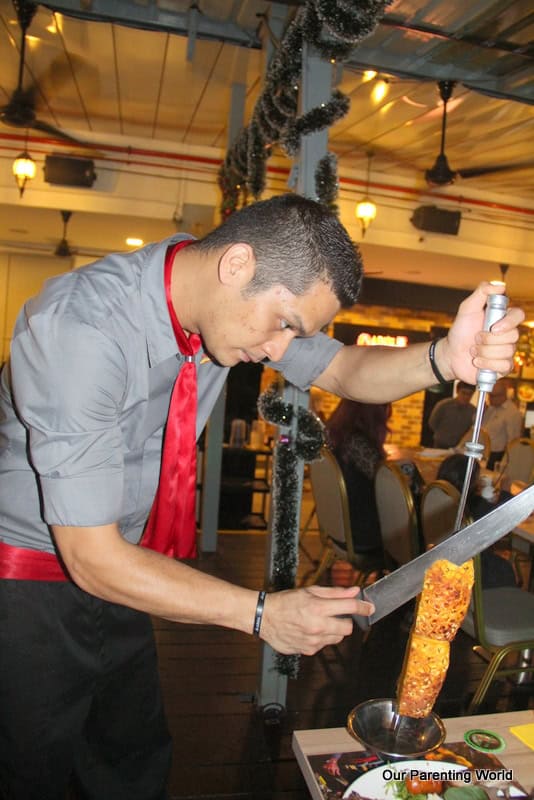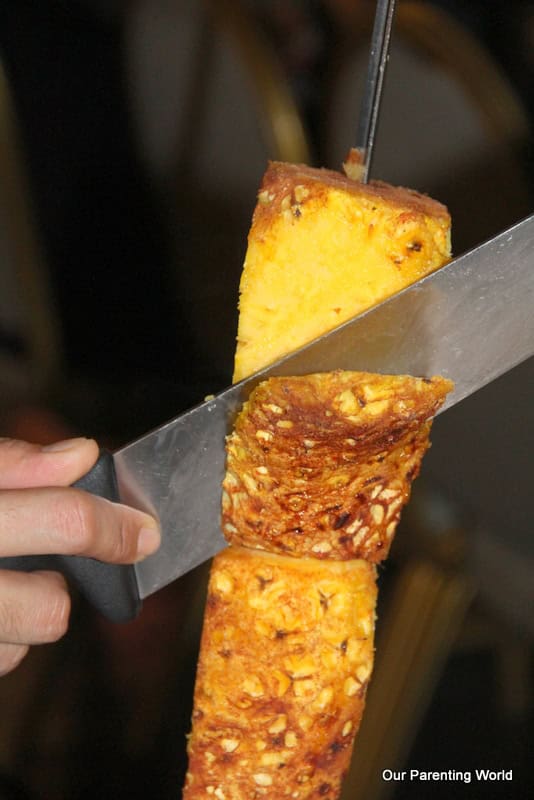 Another food item that we find it interesting is the baked pineapple which will help you to digest and make your tummy feels better after eating lots of meat, the baked pineapple's texture is soft and tasty. 
Another must try at the restaurant is Guaraná Antarctica at $6, this is the first ever soft drink produced in Brazil.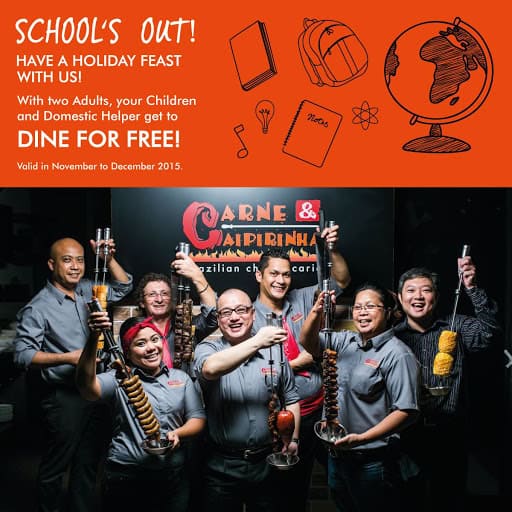 Sunday Brunch School Holiday Promotion
Promotion: With a minimum of 2 paying adults, your children and helper get to dine for free!
Price: S$40++ (Adult); S$15++ (Child)
Terms & Conditions
With every 2 paying adults, up to 3 children (5 to 12 years old) and 1 domestic helper can dine for free

Promotion is valid from 1 November to 31 December 2015 only

Promotion is valid during Sunday Brunch every Sunday, 12pm to 2.30pm only

Promotion is not applicable with any other promotions, discounts, gift vouchers or special offers.

All children under 5 years old dine for free
Christmas & New Year Special Menu
Dinner
Duration Period: 24, 25, 31 December 2015 and 1 January 2016
Price: S$55.90++ (Adults)
           S$29++ (Children between 5 and 12 years old)
Happy Hour (5pm – 7pm): Guests will receive a free glass of Caipirinha or non-alcoholic beverage.
Sunday Brunch
Duration Period:  25 December 2015
Price: S$45++ (Adults); S$18++ (Child)
Additional Information:
Carne & Caipirinha is a 74-seater Brazilian Churrascaria concept located at Sunset Lane, and serves one of the widest selections of meats and only one with the meats cooked over charcoal. 
The man behind Carne & Caipirinha's delectable cuisine is Chef Noelio Scheibel (aka Chef Brito), who is a gaucho — traditional cowboy, hailing all the way from Rio Grande do Sul since 2004. He has over 36 years of experience under his belt in whipping up authentic Brazilian churrasco. The entire management and kitchen team has collective experience of over 70 years in Brazilian cuisine. They are instrumental in setting up and running some of the most well-loved Brazilian Churrascarias in Singapore over the past decade. Carne & Caipirinha is a concept by Argentum Group Pte Ltd.
CARNE & CAIPIRINHA BRAZILIAN CHURRASCARIA is located at
Blk 106, Sunset Way
Clementi Street 12, #01-50
Singapore 120106
Tel/Fax: 6464 0478 / 79
Website: www.carne-caipirinha.sg
Email: [email protected]
Facebook: http://www.facebook.com/carnecaipirinha
Instagram: @carnecaipirinha  |  #CarneCaipirinha